21 Quick and Easy Slow Cooker Chicken Recipes
Have some chicken on hand and need a simple and quick recipe to make? These are some of my favorite chicken recipes for the slow cooker!
Using your slow cooker to start dinner early is genius, especially during busy or stressful times. Get the work out of the way early so that by the time the dinnertime crunch comes around and you are exhausted and/or #overit, there's nothing to stress about. Imagine dinner just being ready when you (or hangry kids) are.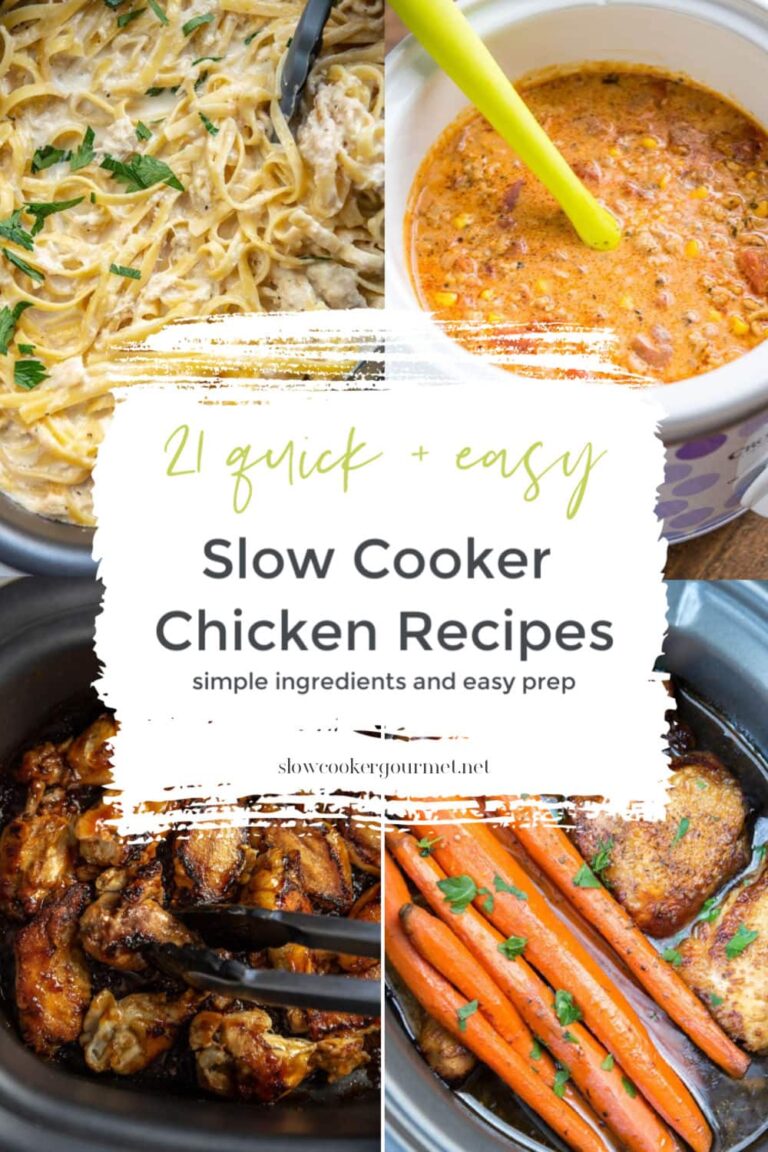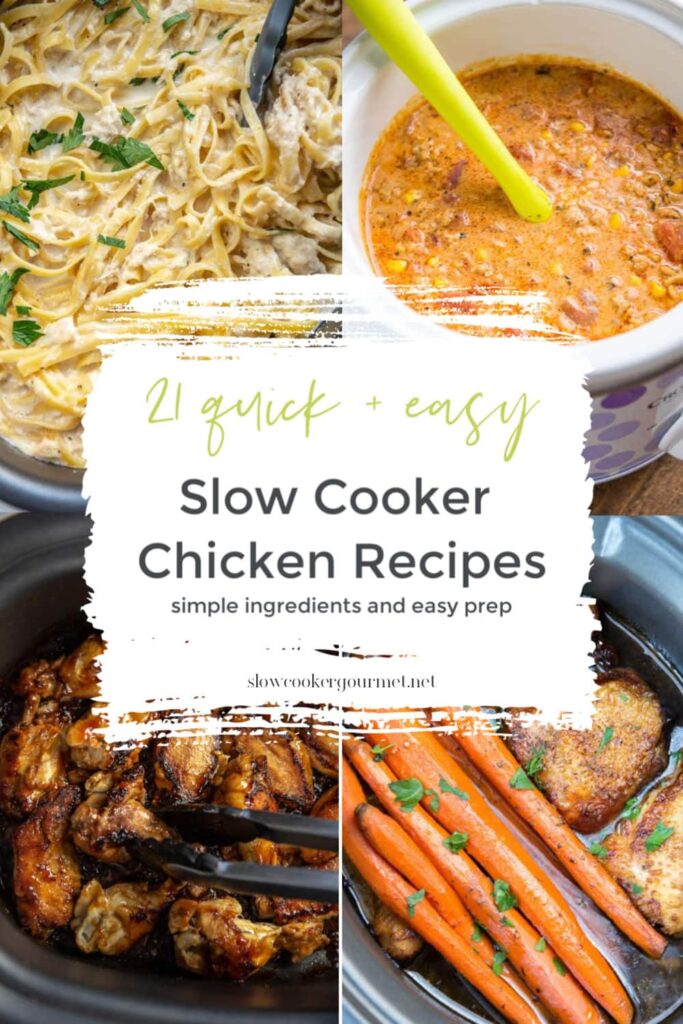 Now is an especially great time for comfort food! Did you know you can make a delicious Alfredo Pasta with only 8 ingredients and your slow cooker?
If you've got chicken thighs or breast, bbq sauce and buns, you are all set! The recipe calls for my homemade BBQ sauce but you can use any store bought sauce you have on hand as well.
One of the most popular recipes on my site and people have been making this favorite on repeat lately. The recipe calls for ground chicken, but you can also substitute chicken breasts and then shred them when they are done cooking.
Toss in any veggies in this soup that you need to use up for a delicious and easy meal the whole family will love!
Only 6 ingredients and this meal can feed the family all week. So versatile you can serve on rice, in shells or just about anything you have on hand.
Feeling under the weather? This recipe will be a comfort for sure!
Feeling a little adventurous or missing your favorite restaurant? Try this twist on a classic Indian dish!
This chicken is easy, light and perfect for leftovers!
A kid favorite for sure!
Use up those chicken thighs you found at the bottom of the freezer! I promise you won't be disappointed!
Make this tasty recipe with just 4 ingredients!
Make up a big batch of this for quick and easy meals all week!
Classic and simple, but always a favorite!
Mac and cheese on a whole new level!
Love chili but looking for a change from the traditional tomato base?
Ready for something spicy?
Make once and use for several different recipes.
Have a bag of frozen corn? Make this tasty chowder!
Happen to have some chicken wings on hand?
Want to try something new and have a few spices on hand that you've never quite known how to use?
Can only find drumsticks at the store? I promise these are so tasty you'll want to make them again and again!