If you love chicken with a kick then this is the dinner for you! Slow Cooker Honey Sriracha Chicken is a little spicy and a little sweet with the addition of the cool drizzle sauce!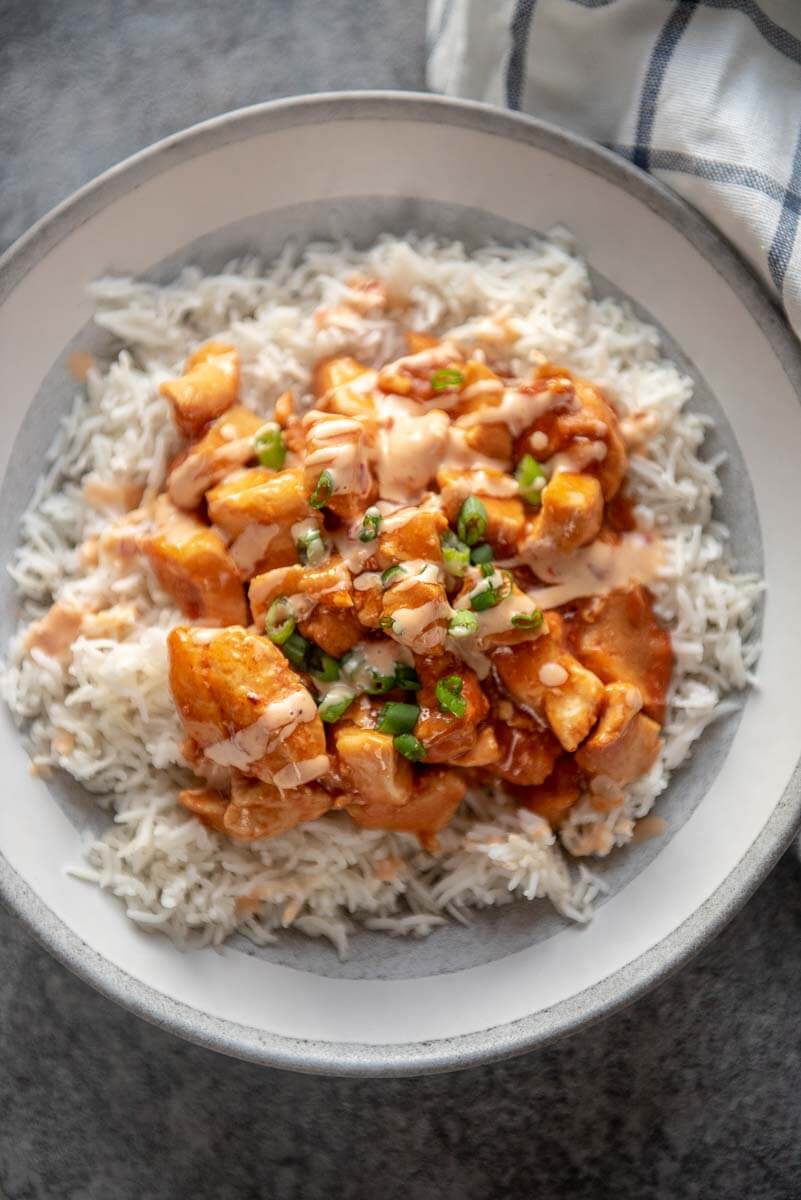 This chicken has it all. A real kick of spice that bites at your tongue. But then it cools off right away with the coolness of the sauce that you've so generously drizzled all over it. And don't forget the sweet tang. I would love to eat this every day. Seriously that good. I had to stop my teenager at a third helping because if you had seen his first two helpings you'd know trying to eat a third was just insane. But secretly I wished I could eat like that too. This meal was over way too fast.
Slow Cooker Honey Sriracha Chicken is super easy and the perfect weeknight pick-me-up! We loved it so much I came up with a dip version for the weekends too!
And the best part is how easily and quickly it comes together. No extra steps involved. Just toss in the slow cooker for a chicken dinner that's anything but boring.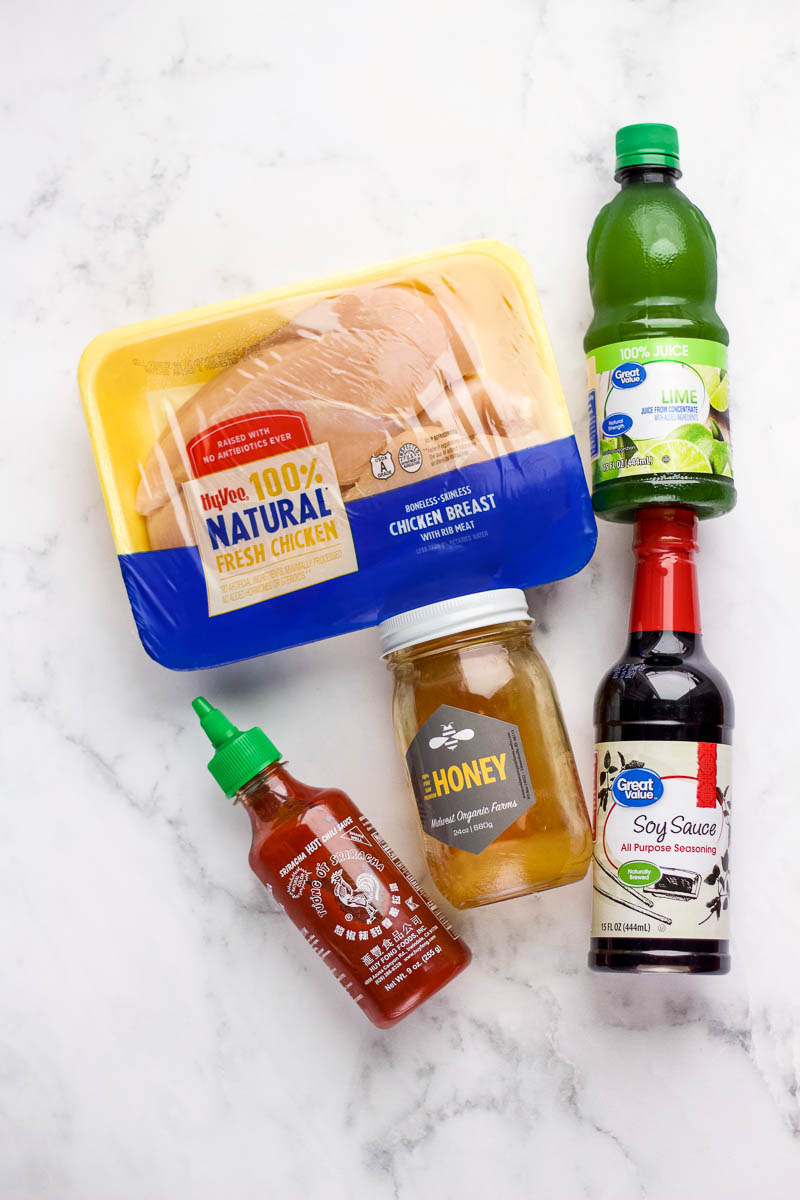 Ingredient Notes:
The ingredients for this recipe are fairly simple. I recommend chicken breasts over chicken thighs for best results (and less grease).
You can sub out soy sauce for tamari or coconut aminos for a gluten-free option if needed.
Use fresh or bottled lime juice.
Sriracha is my preferred chili garlic sauce but there are other brands that will work as well.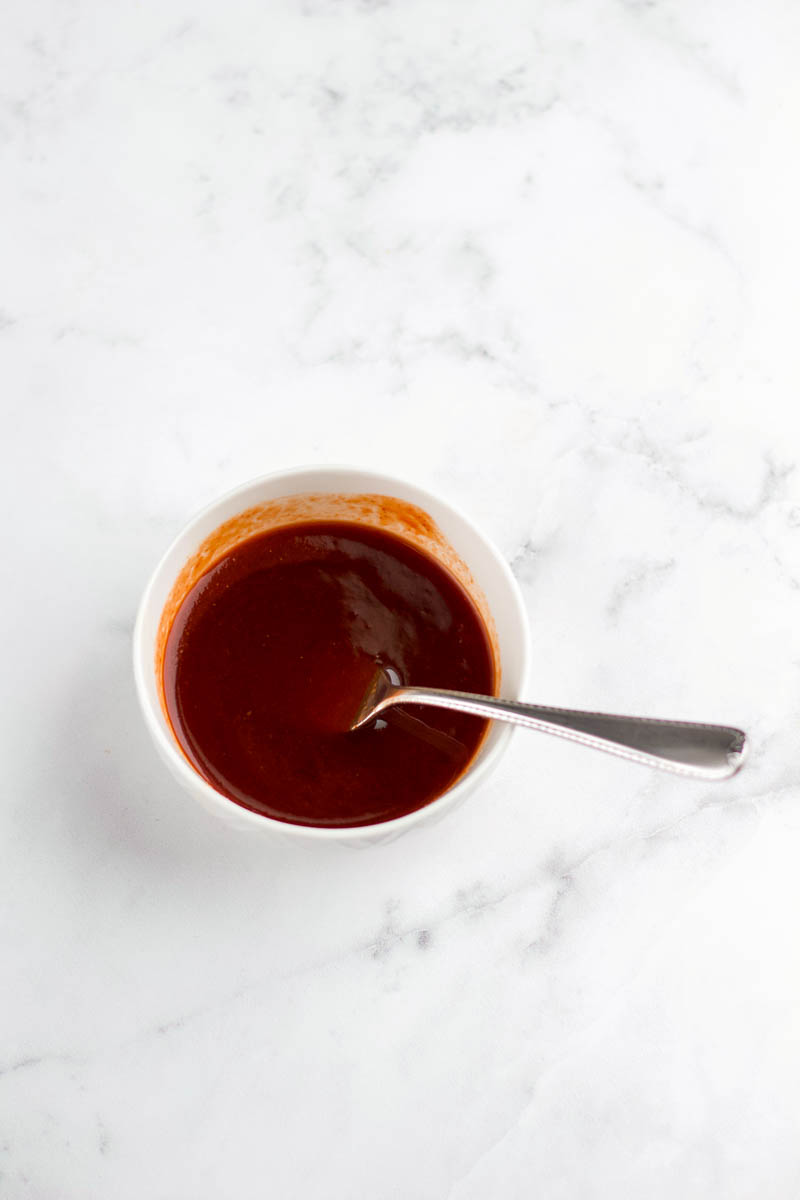 To make the chicken, you will simply whisk together the cooking sauce ingredients and pour over the chicken in the slow cooker.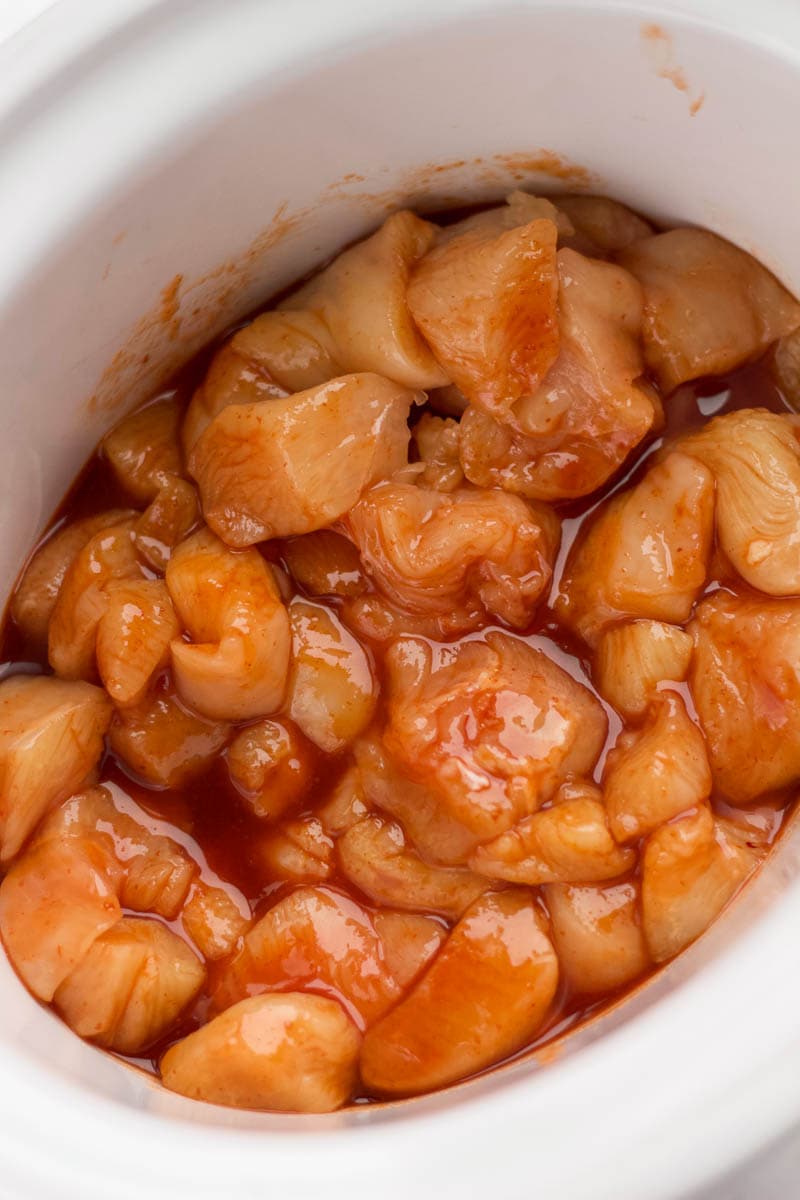 How do you make honey sriracha chicken?
You've got to love simple meals with few ingredients that taste like (or better) than something you'd get eating out, right?
A four ingredient sauce goes over the chicken and into the slow cooker. I was running late and started mine after lunch and it was still done in plenty of time for dinner. Or you could start it earlier in the day and cook on low. Deliciously simple either way.
Keep in mind when you are doing chicken in the crockpot that it can get overdone. If you are away from home all day then a programmable slow cooker is a great investment. I use this one but there are many less expensive (or more expensive) options depending on your budget and how many people you are trying to feed. Unless I'm doing a big pot of soup or a large roast the 3.5 quart works well for my family of 4 most days.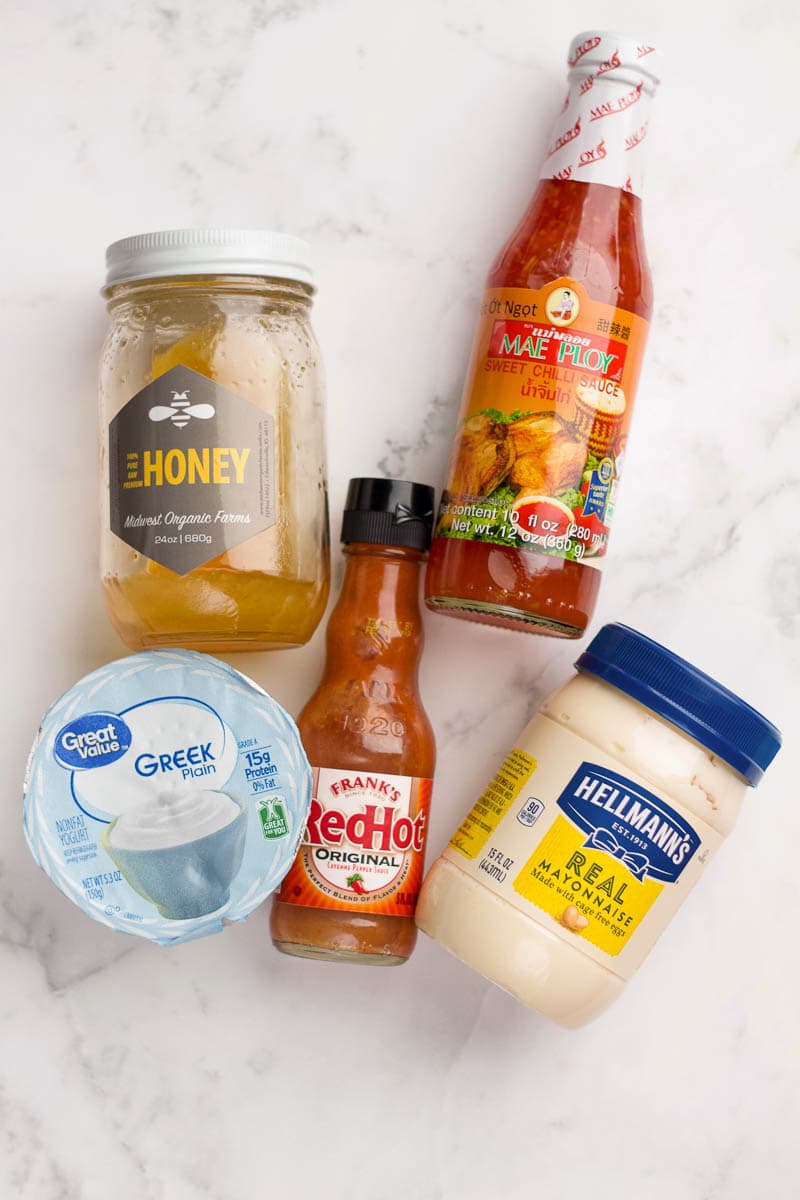 The drizzle sauce for this dish is also super easy and just has a few ingredients. The main thing you need to make is is the Sweet Chili Sauce. I found it at Trader Joe's but most supermarkets should have the same thing in their Asian food section. A splash of hot sauce and honey and mix it all into some creamy cool mayo and greek yogurt (or you could just use one or the other). Just make sure you drizzle on a little more than is socially acceptable because you are at home and no one will know and because...yum!!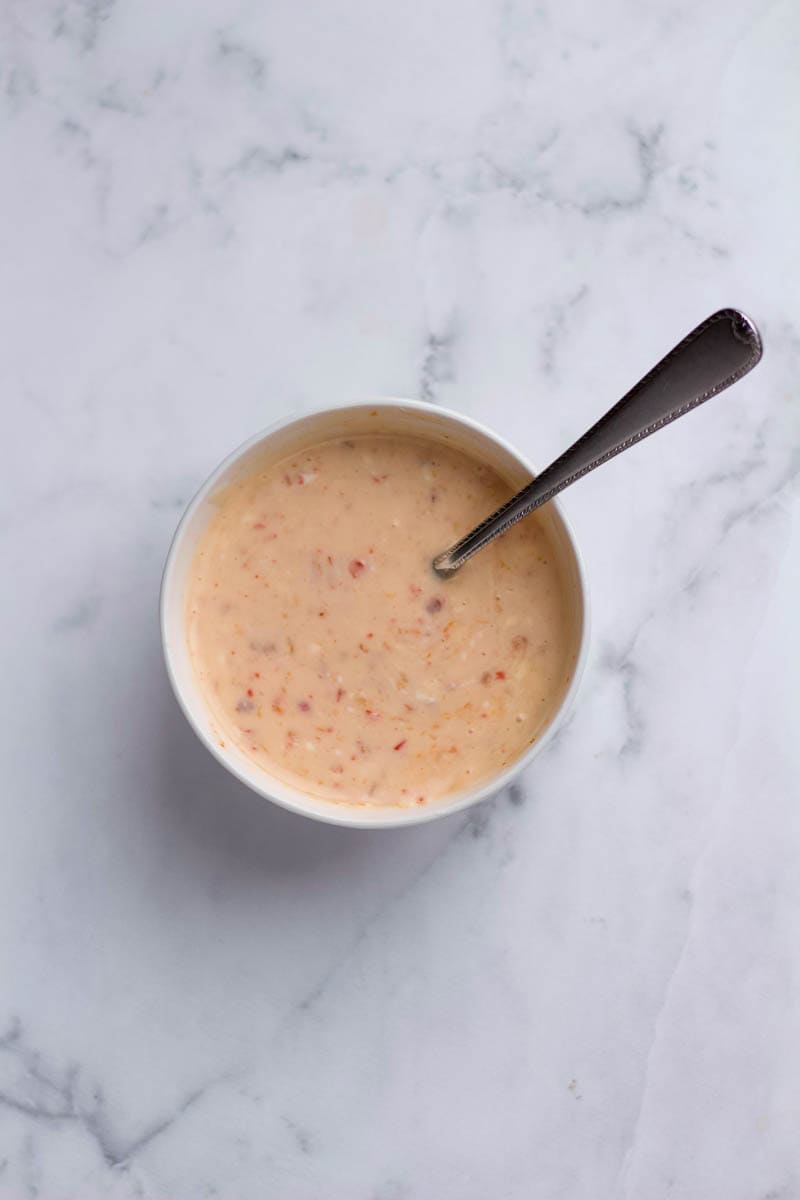 Do you keep Sriracha on hand? If not you should! Use it for so many simple dishes like this! I will be trying it with steak next time I think.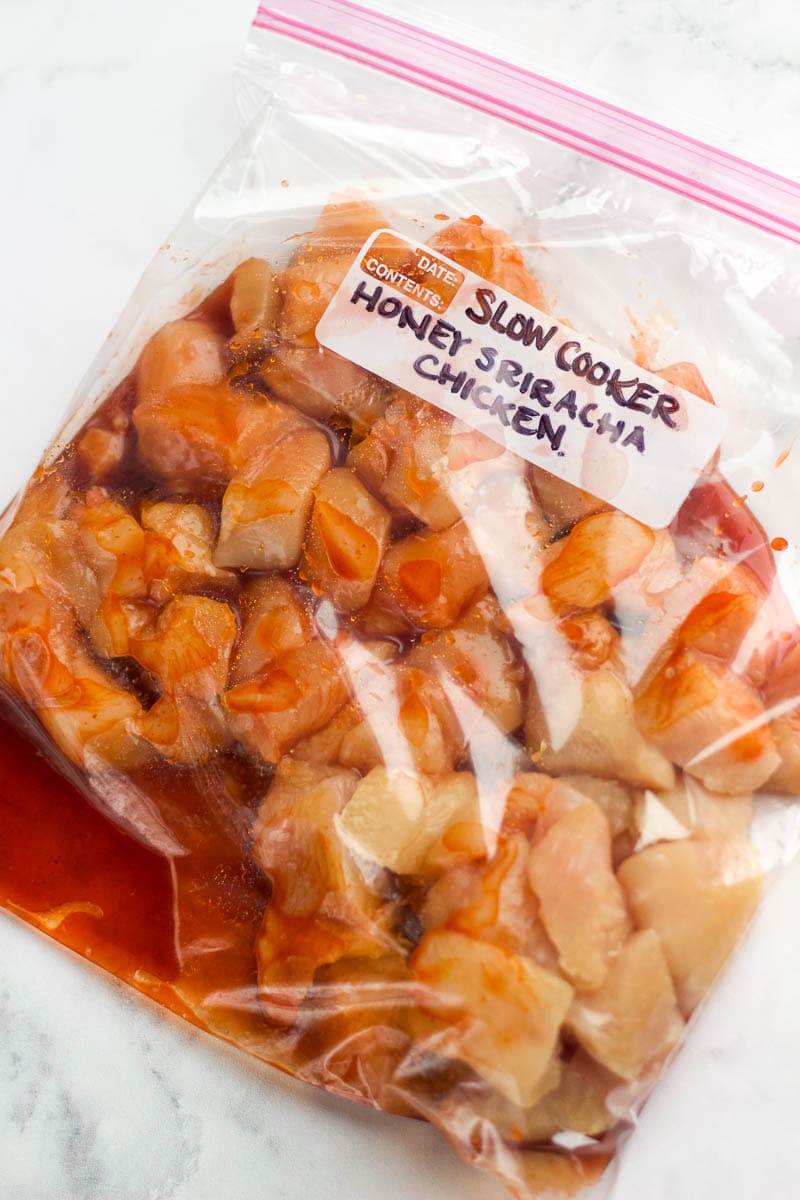 Can this be a freezer meal?
Yes! This recipe makes the perfect freezer meal. Simply whisk up the cooking sauce and chop up the chicken. Add to a freezer bag and freeze for up to 3 months. Thaw before cooking.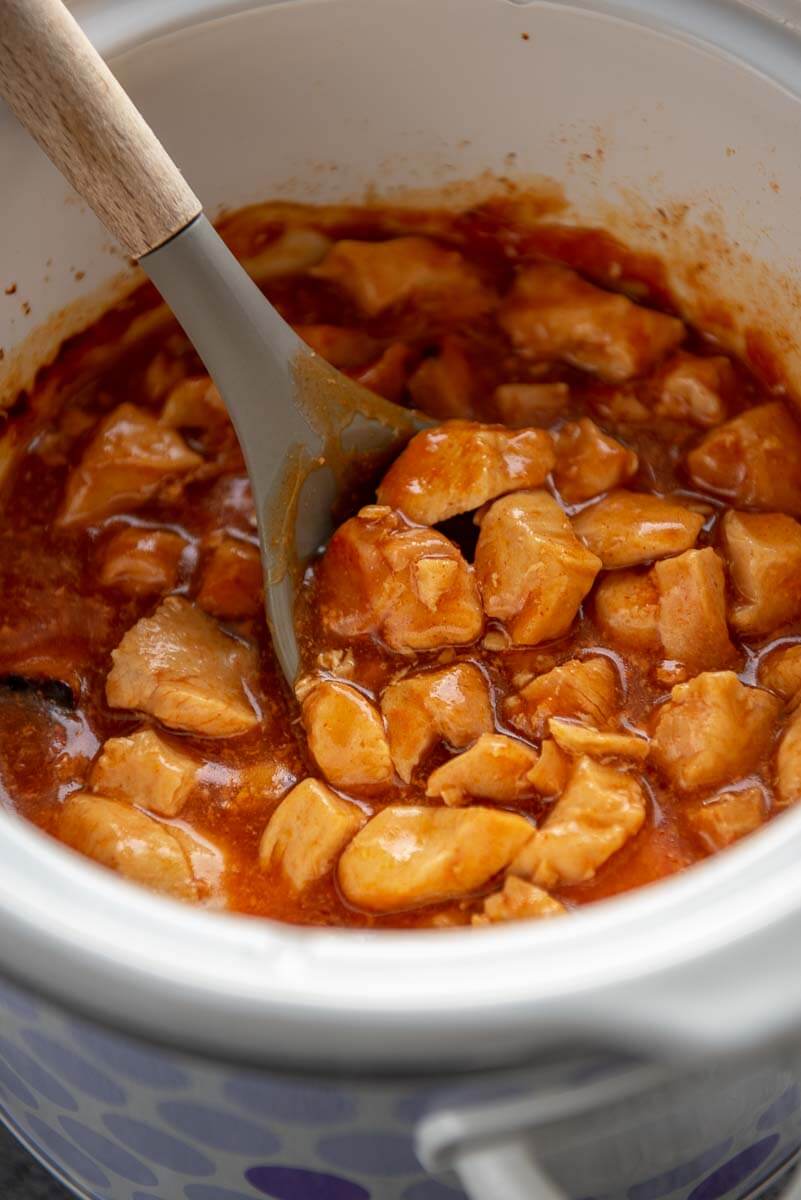 How to store leftovers:
Store in an airtight container in fridge up to 3 days.
Leftovers can be frozen for up to 3 months.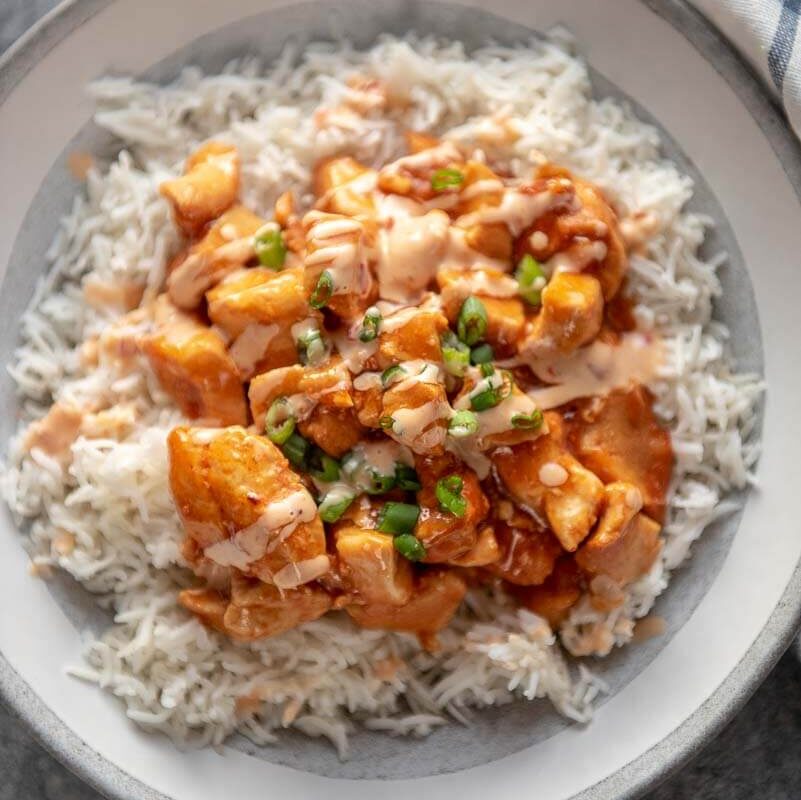 Slow Cooker Honey Sriracha Chicken
If you love chicken with a kick then this is the dinner for you! Slow Cooker Honey Sriracha Chicken is a little spicy and a little sweet with the addition of the cool drizzle sauce!
Ingredients
1 to 1 ½

pounds

boneless skinless chicken breasts

¼

cup

Sriracha sauce

¼

cup

honey

1

tablespoon

soy sauce

1

tablespoon

lime juice

For the drizzle:

¼

cup

mayo

¼

cup

greek yogurt

¼

cup

sweet chili sauce

2

tablespoons

honey

2

teaspoons

hot sauce
Instructions
Cut chicken into large bite sized chunks

Place in crock

In a bowl mix together Sriracha, ¼ cup honey, soy sauce and lime juice

Pour over chicken, cover and cook on high for 2-4 hours or low for 5-7 until chicken is cooked through

Whisk together drizzle ingredients

Serve chicken with rice or noodles as desired with a generous drizzle of the sauce
Notes
Notes:
You can use all mayo or all yogurt for the drizzle sauce.
I used a 3.5 quart slow cooker and my chicken took 3 hours on high. Keep in mind the size of your slow cooker and how hot it cooks so that you don't overcook your chicken.
Make this a freezer meal by adding chicken and cooking sauce to freezer bag and freezing for up to 3 months. Thaw before cooking.
Leftovers can be stored in airtight containers in fridge for up to 3 days or freezer for up to 3 months.
Nutrition
Calories:
493
kcal
Carbohydrates:
34
g
Protein:
50
g
Fat:
16
g
Saturated Fat:
2
g
Cholesterol:
151
mg
Sodium:
1206
mg
Potassium:
898
mg
Sugar:
34
g
Vitamin A:
90
IU
Vitamin C:
16.6
mg
Calcium:
25
mg
Iron:
1.1
mg
Important nutritional disclaimer