Slow Cooker Hacks to Simplify Your Thanksgiving Dinner
Want to see this years meal plan?! Head toward the bottom of this post!!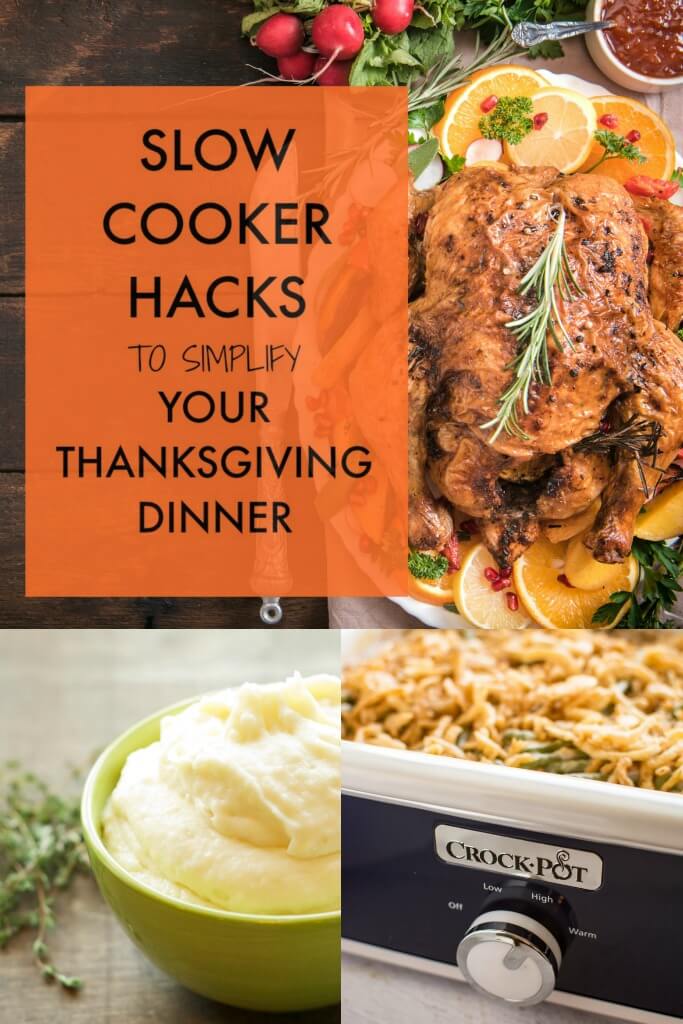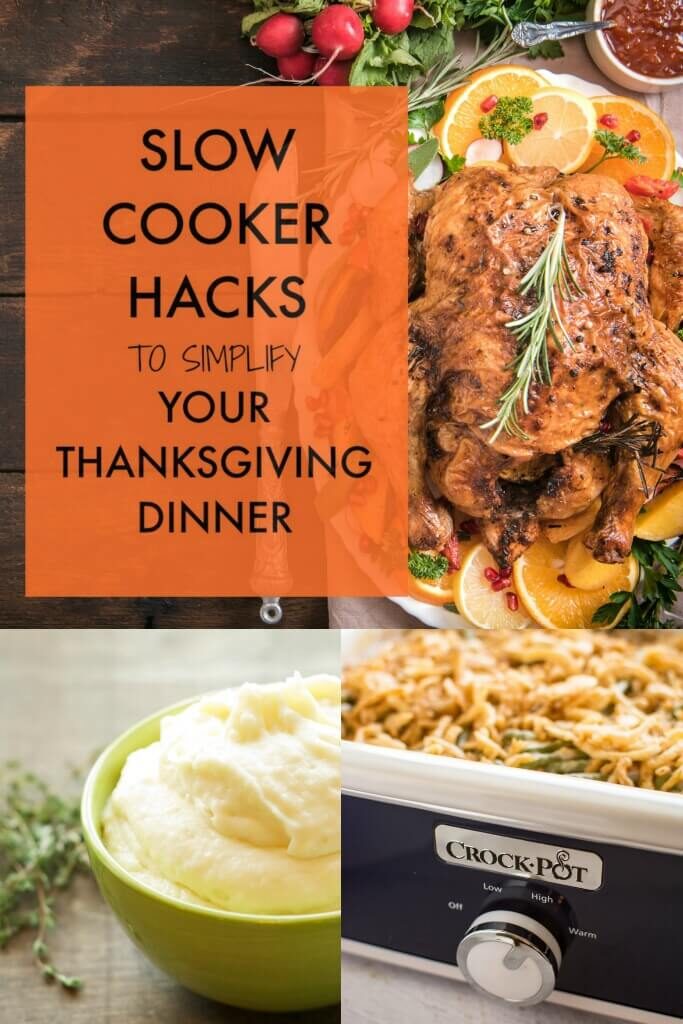 The one time a year I excitedly and willingly fire up my oven is Thanksgiving Day. You might start looking at me like I'm sort of a little crazy when I tell you this, but I will admit anyway that I absolutely love cooking up a huge feast on Thanksgiving. Well, if I'm a little more honest, I love the idea of it and all the planning of what recipes I want to make. In all reality, I sometimes (often?!) end up a little stressed out trying to actually execute the timing of it all. But a few years ago after adding a few more slow cookers to my stash I started using them more and more in the prep of dinner for the big day. Let me tell you, it takes away so much, if not most, of the stress for me!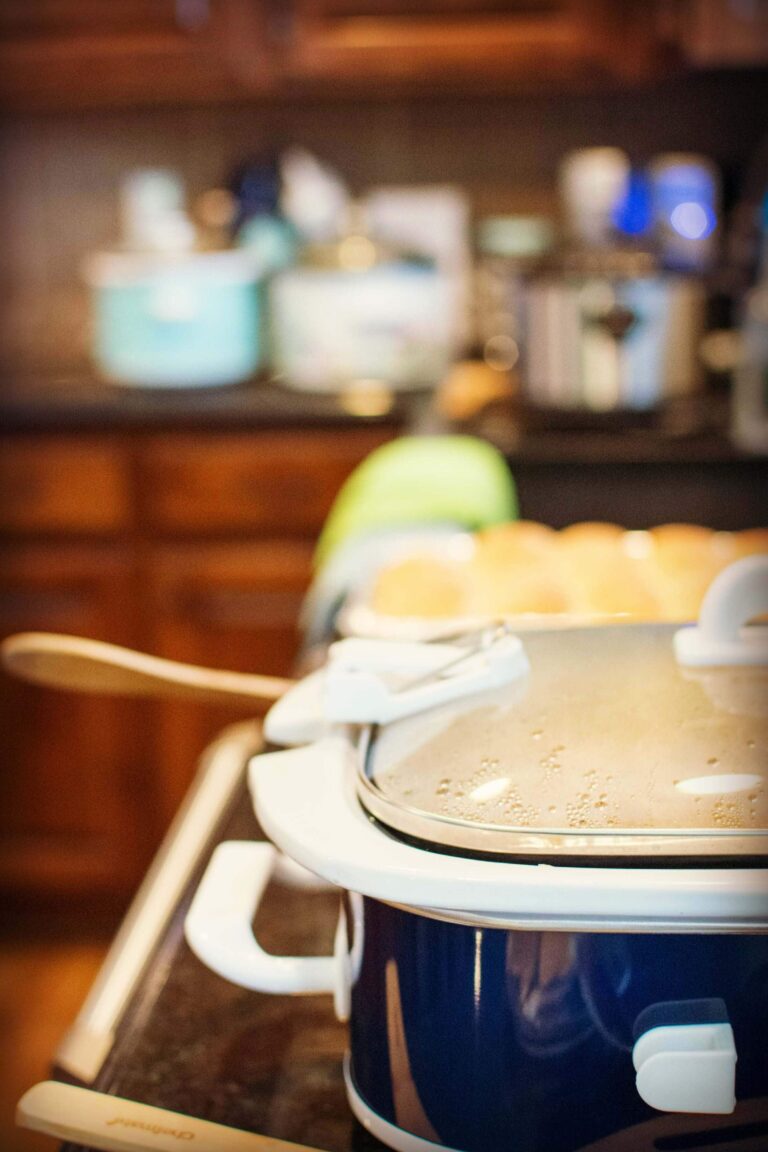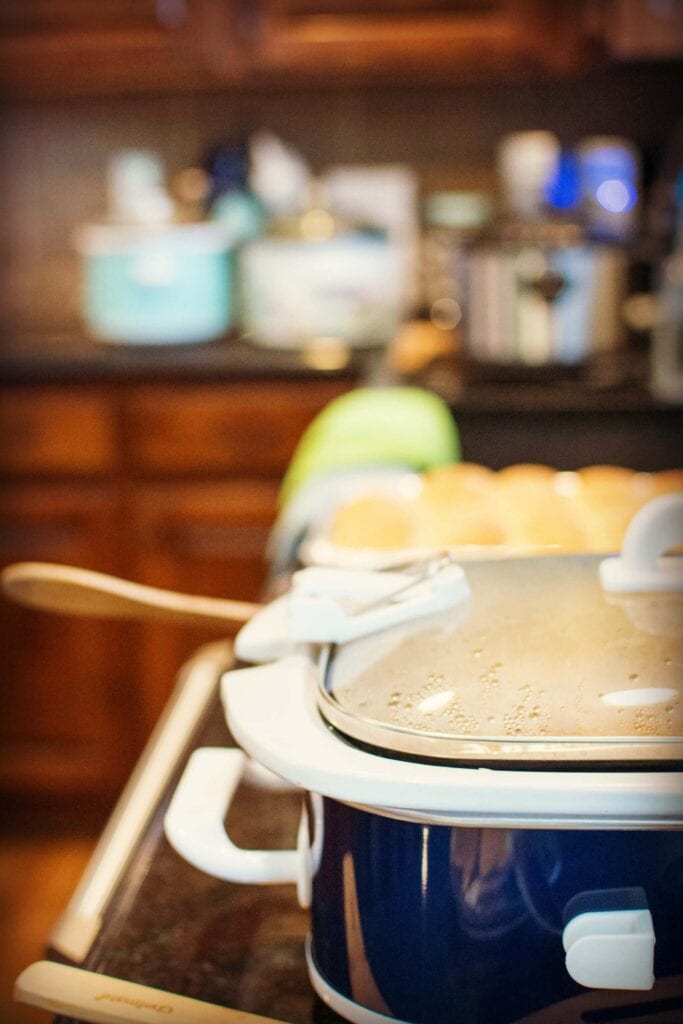 Obviously, the more slow cookers you have, the easier this will be. For me it didn't all happen overnight. It was more like each year I would add a new slow cooker or would have possibly acquired a new one earlier in the year. As you can probably imagine, I now have quite a collection. But back when I only had a couple, and occasionally even to this day, I just ask the people that will be coming to dinner if I can borrow their slow cookers and I just pick them up a couple of days ahead of time to have ready to go. Then after dinner we can wash them up and they can take them back home along with a package of leftovers!
Here is a view of my kitchen in action last year: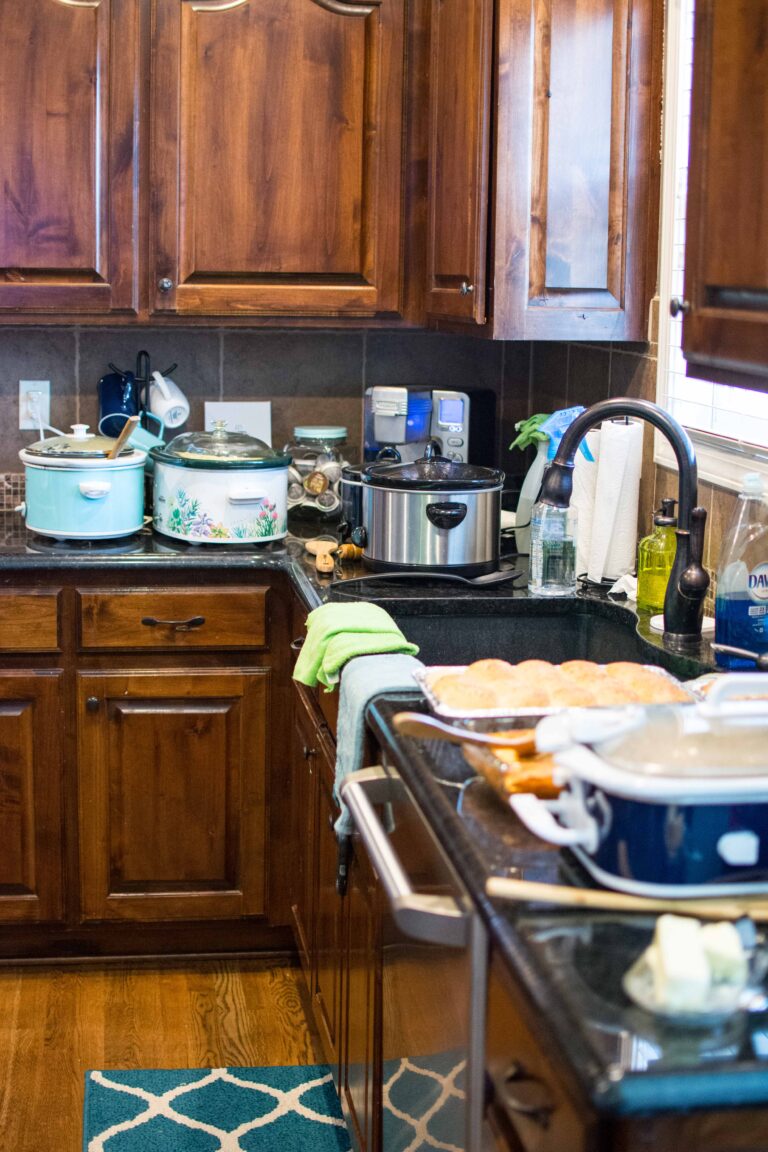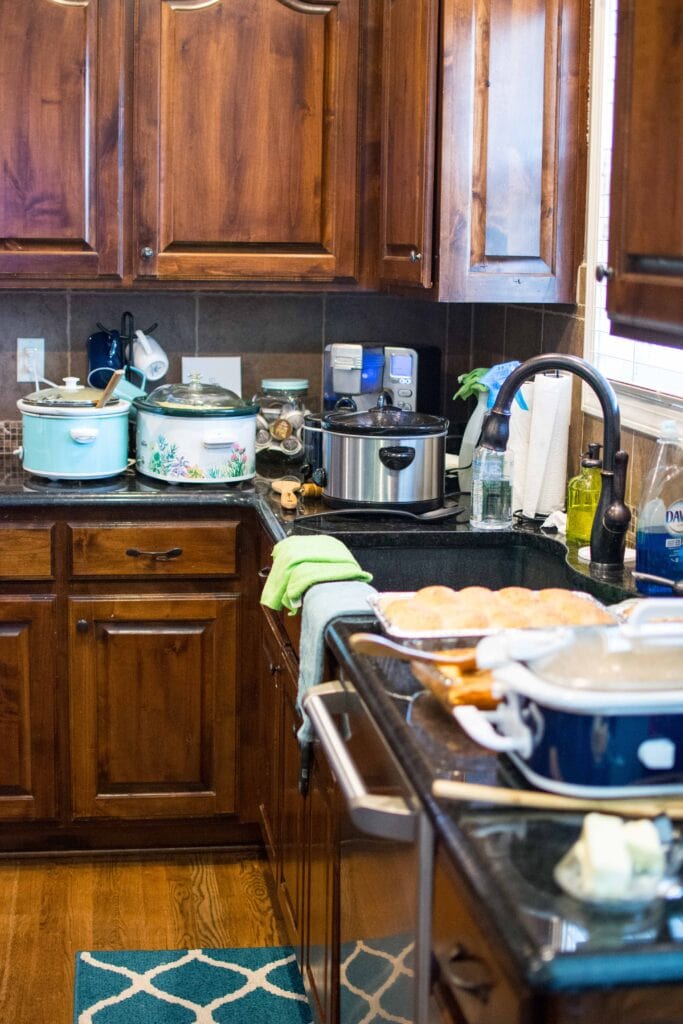 There's a couple of ways of going about this, and I actually find a combo of these methods usually comes out best depending on the menu. One way would be to make as many items as you can only using the slow cooker and the other would be to make your food early (or even ahead of time) then heat or keep warm in the slow cooker.
First thing to consider is what time your meal will take place and how much time you will have for cooking. I love getting up early around 6 am (actually this is sleeping in for me, I'm often up at 5!) and getting a nice hot cup of coffee and getting to work while the kids and guests are still sleeping. Shawn usually gets up to help and I look forward to that little bit of quiet time we can spend together while I make him clean out the gross parts of the inside of the turkey 😉 This leaves us plenty of time to get food cooking in the slow cooker and dinner is still ready by 1:00.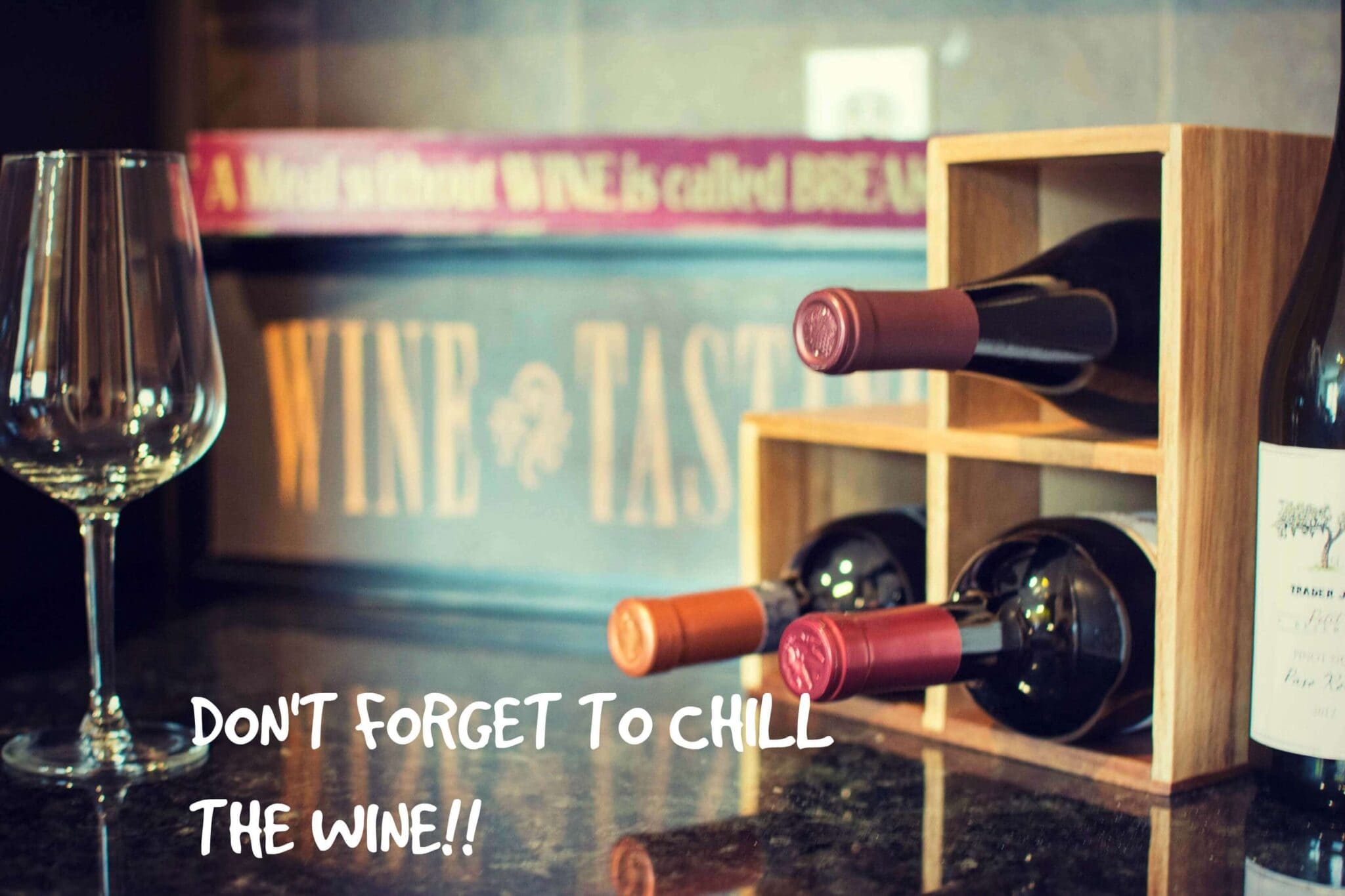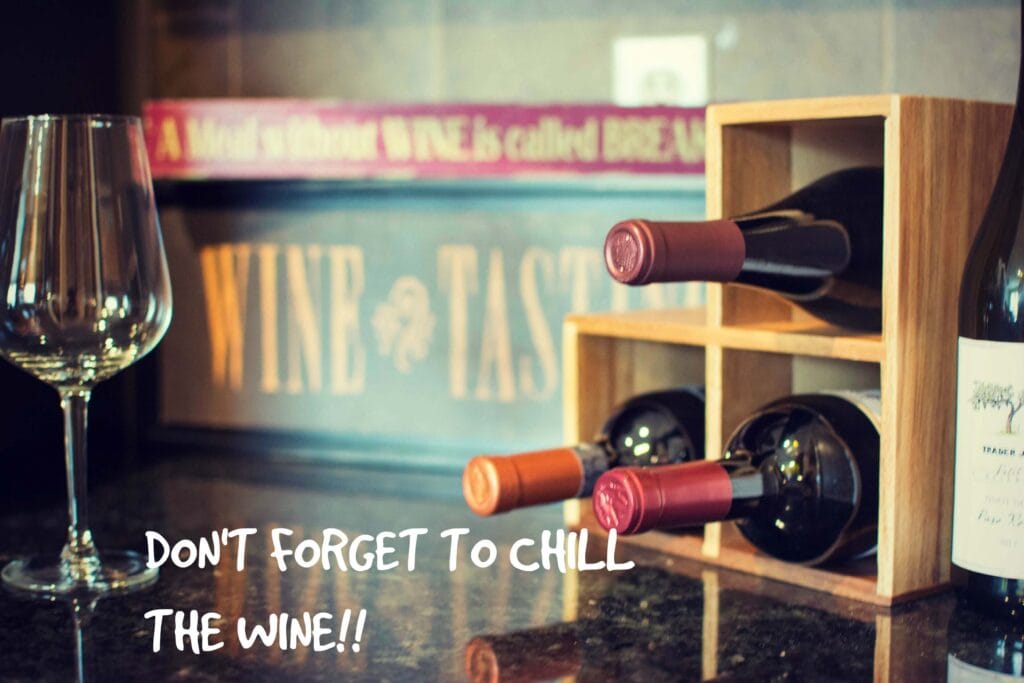 So plan your menu and then figure out what items you can make entirely in the slow cooker vs. what items you will just keep warm. I suggest getting out all the slow cookers you are going to use a couple days ahead of time and adding a sticky note to each one with what is going in it, just to make sure it's going to work out like you plan. Nothing worse than coming up short!!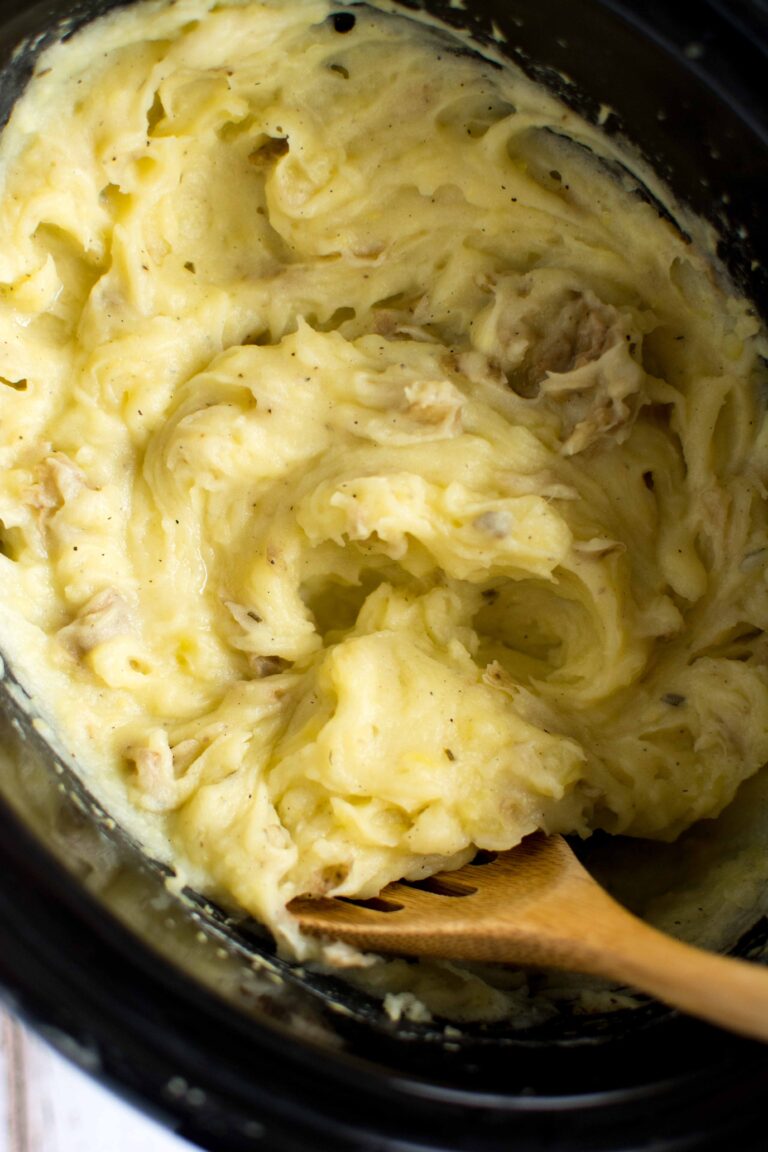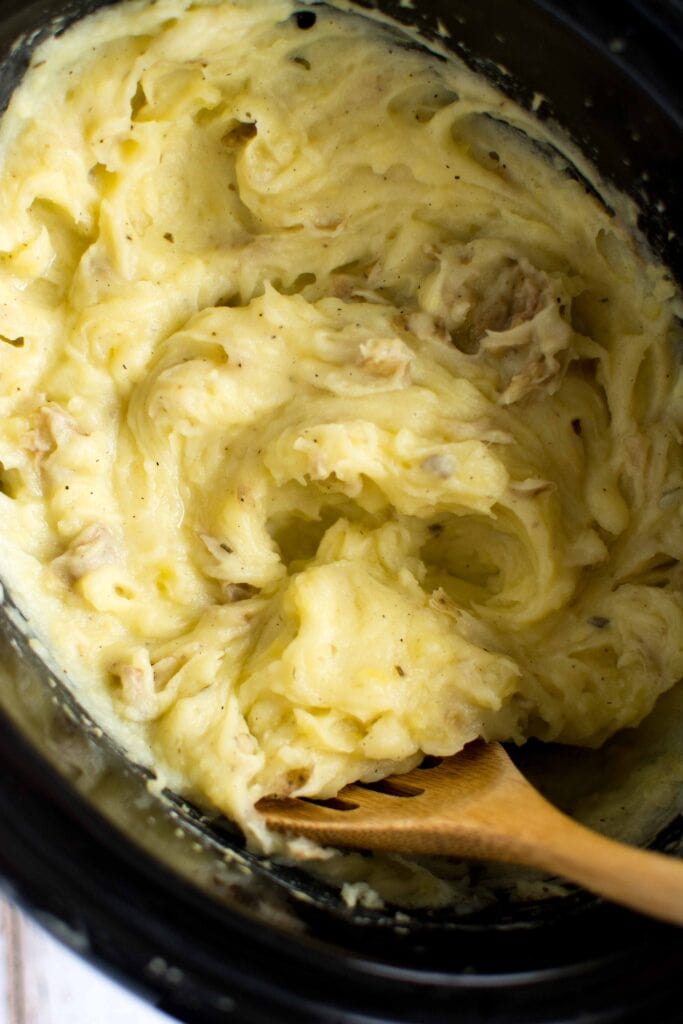 Anything I can make from start to finish in the slow cooker I go for (most of my sides!). Think about how much hassle this saves! No need to stress over the timing of boiling your mashed potatoes. No need trying to figure out how in the world you are going to fit that green been casserole in the oven. Just pop them in the slow cooker and walk away!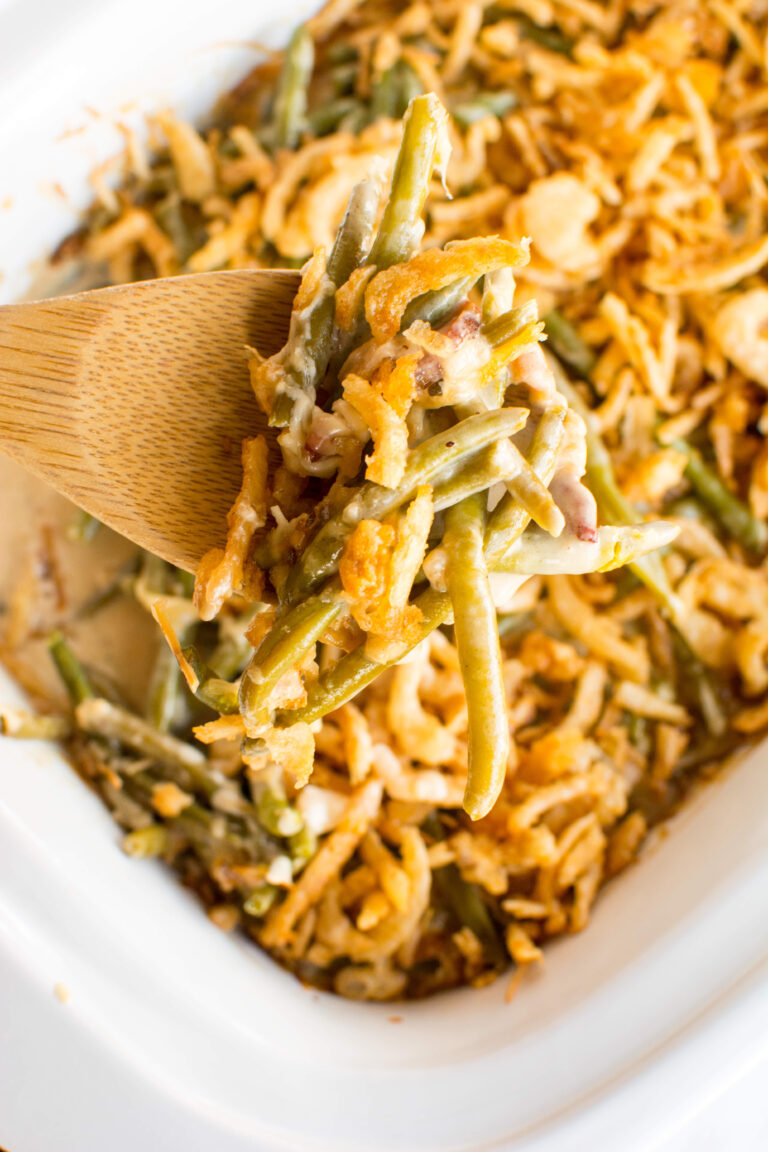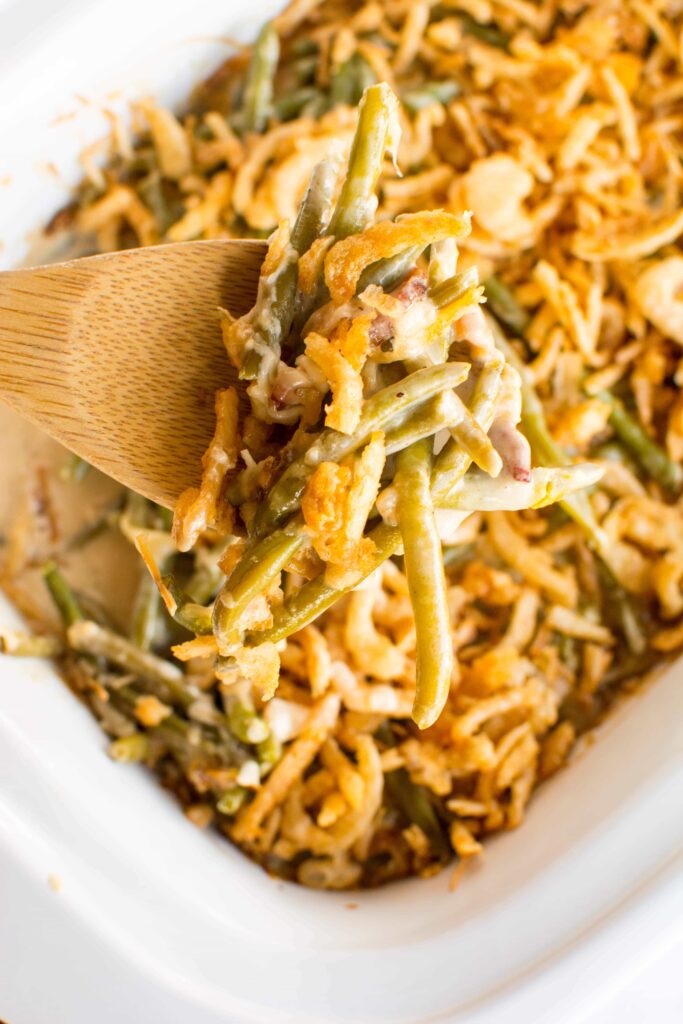 So, how about a peek at my menu? This will vary a bit from year to year depending on who is coming, what they like, what everyone else is contributing and how creative and/or ambitious I'm feeling. But I think it gives you the ideas…. so much can be done in your slow cooker, giving you so much more time to sip that coffee and just enjoy!
My Thanksgiving Meal Plan:
Turkey (obviously!) – I usually make the biggest bird I can find, so 20+ pounds. This goes in the oven.
Mashed Potatoes (obviously!) – made in the slow cooker or this is a dish my mother-in-law often brings!
Sweet Potatoes – One of my personal favorites!
Stuffing – Shawn is obsessed with Stove Top Stuffing (don't ask) so that's what we have. But I am going to work up a homemade stuffing to add to the list this year as well. Stay tuned!!
Cream Cheese Corn – A MUST HAVE! Every. Single. Holiday. So simple but truly a favorite.
Butternut Squash Risotto – because when are more carbs on Thanksgiving ever bad?
Brussels Sprouts Gratin – must have more veggies, and these? So good! OR you can also go with the Roasted version instead.
Rolls – my mother-in-law makes the most amazing buttery dill rolls ever! I just pop them in the warming drawer of the oven.
Desserts – we are super lucky here – my brother-in-law's girlfriend makes the MOST AMAZING pumpkin pies ever!
But if you need an easy dessert and are not an expert pumpkin pie maker, how about this Slow Cooker Browned Butter Pumpkin Cheesecake. The easiest way to make cheesecake! Not to mention these Slow Cooker Carmel Apple Cheesecake bites.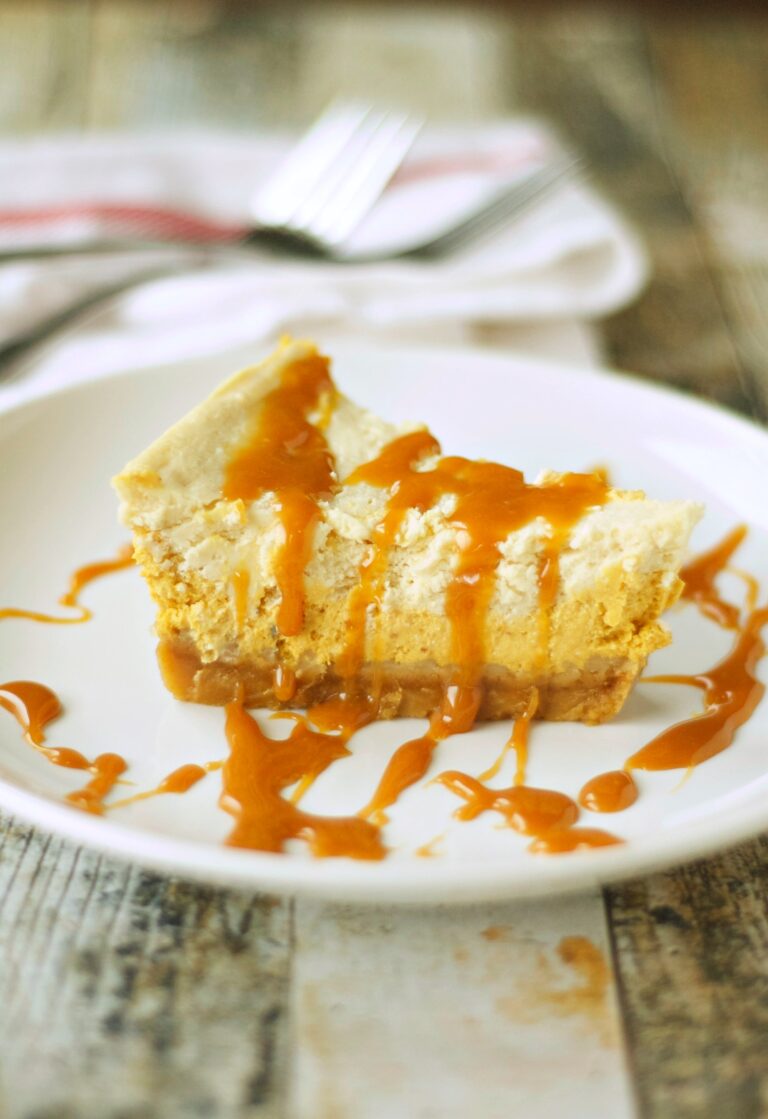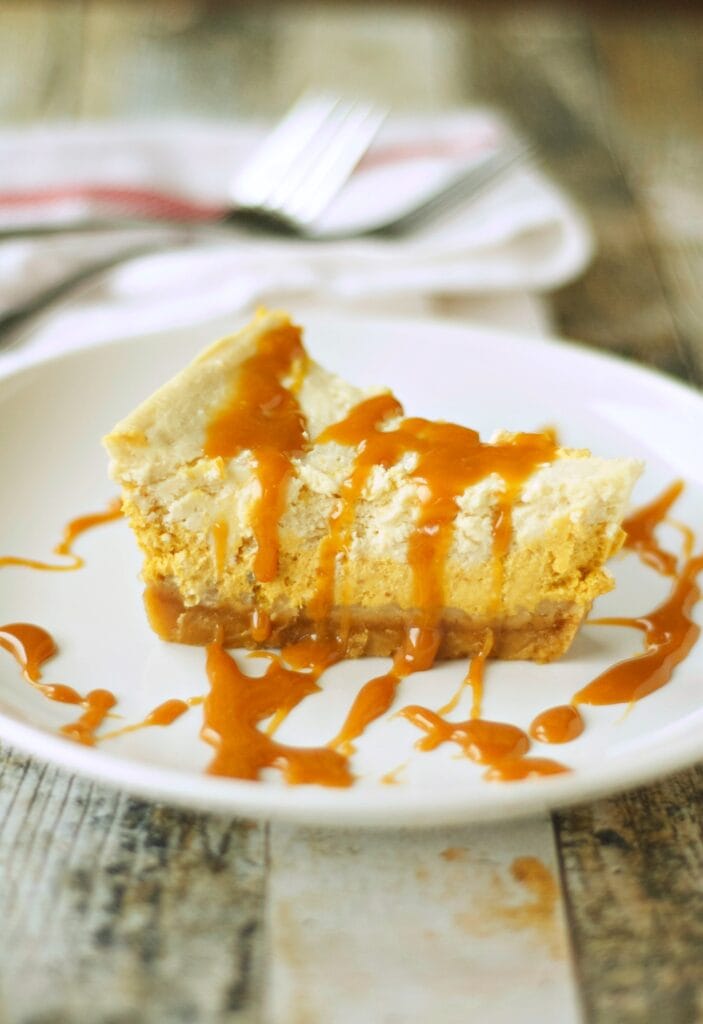 So how is your list looking so far? Have you figured out some great ways to save time and effort by using your slow cooker? Thinking you need another slow cooker or three? I'll leave you with a few of my favorites for each task!!
There you have it!! Everything there is to know about how I do Thanksgiving. Not perfect by any means but more enjoyable each year by making the best use of the tools I have available to me!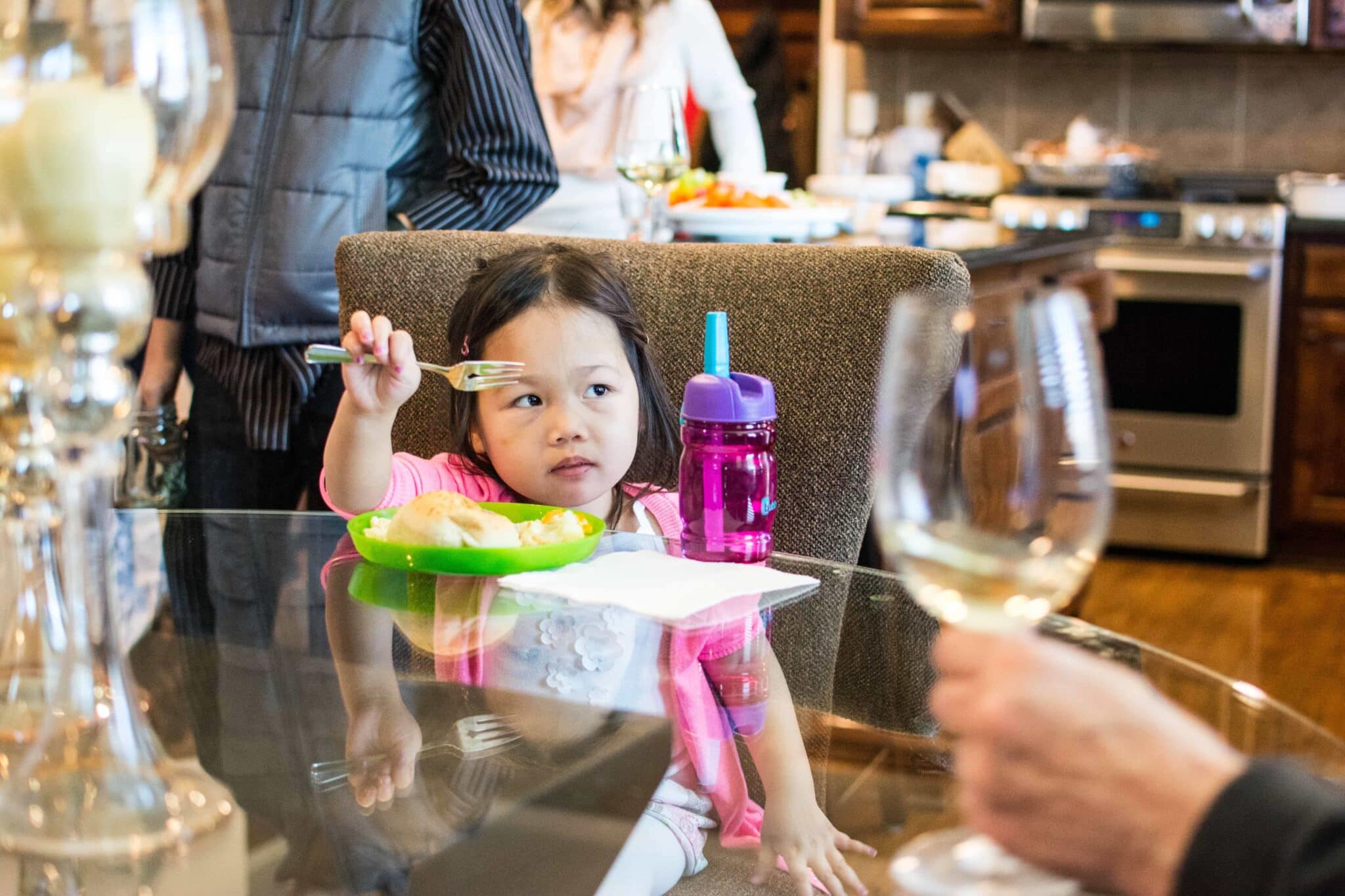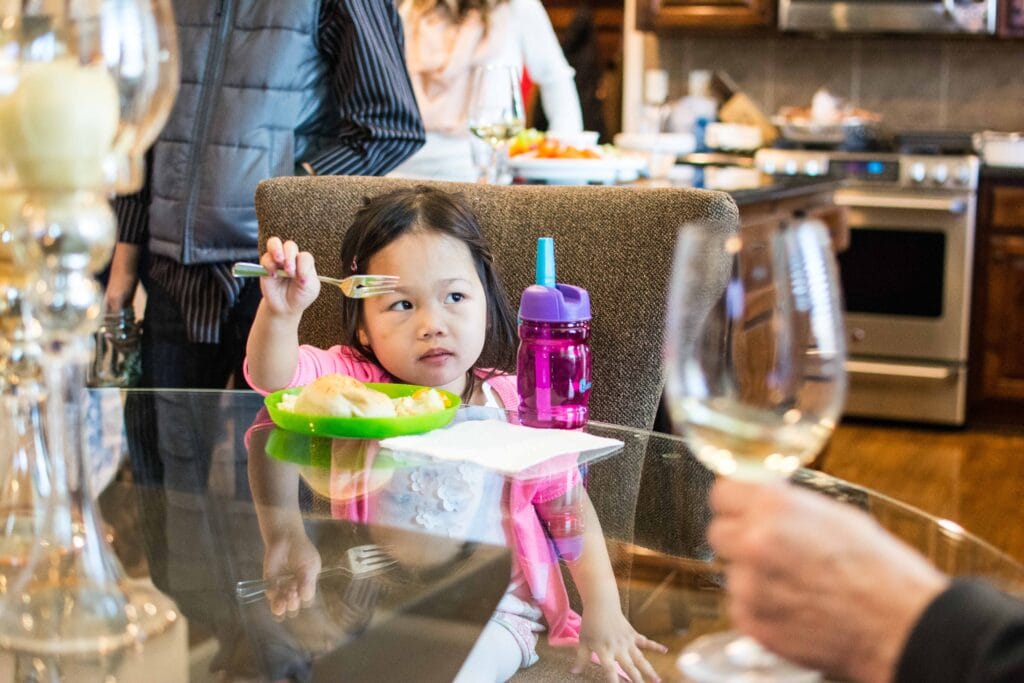 If you make any of these recipes or if you line up your counters with slow cookers just like me be sure to post a pic on social media and add #crockpotgourmet so that I can see your creations!!!
Slow Cooker Gourmet is a participant in the Amazon Services LLC Associates Program, an affiliate advertising program designed to provide a means for sites to earn advertising fees by advertising and linking to amazon.com. If you purchase a product through this link I will earn a small commission. As always, I only recommend products I use and love!