Slow Cooker Turkey Bolognese with Zoodles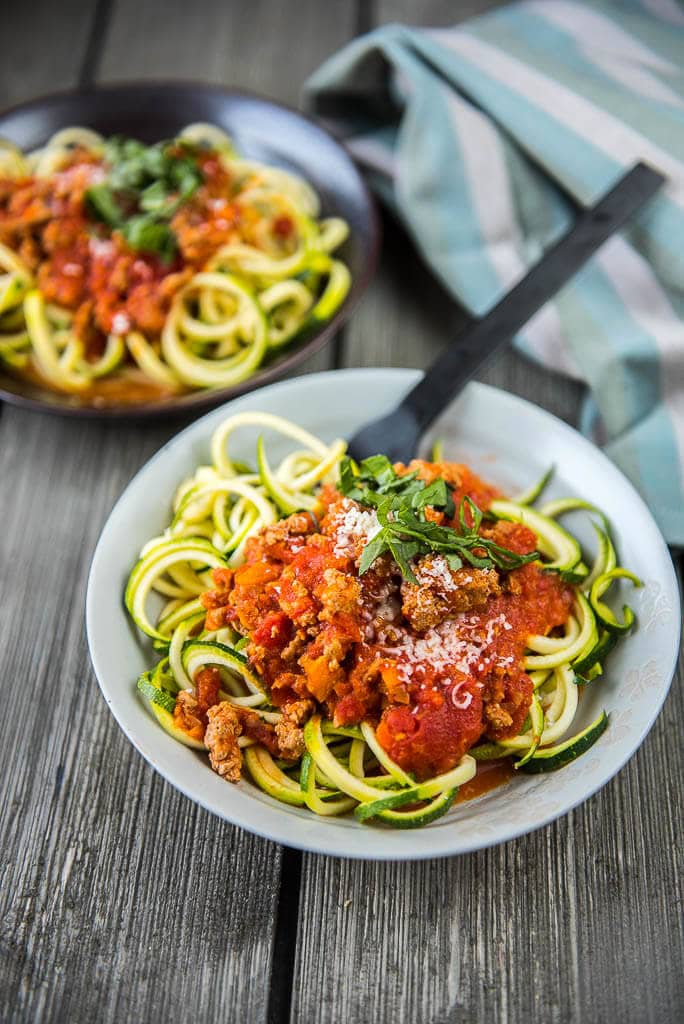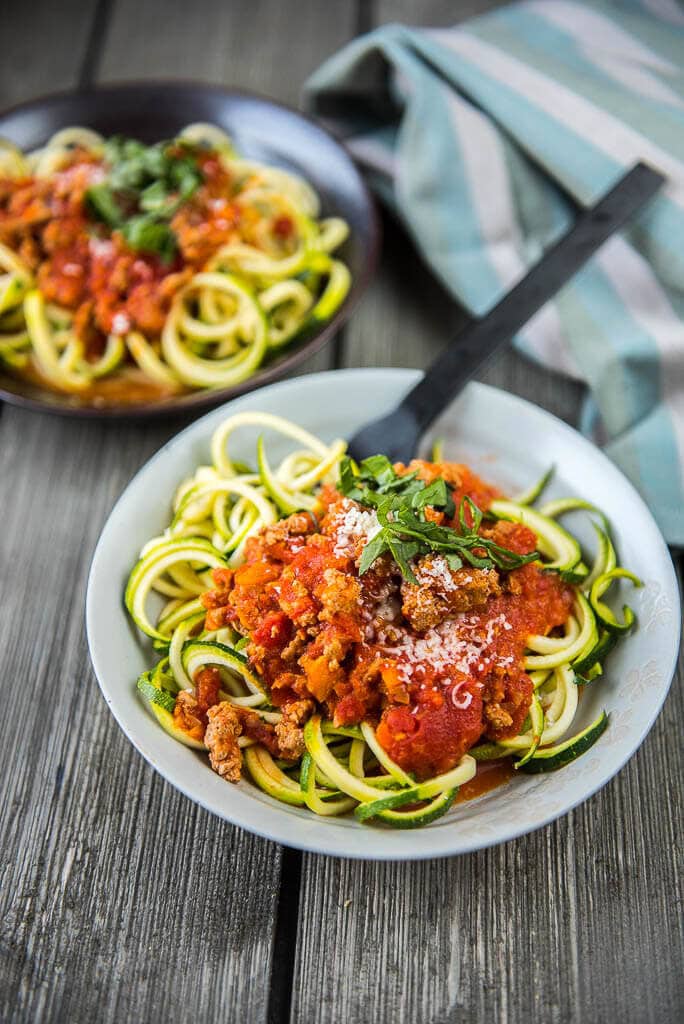 While my cravings for comfort food rarely disappear, there are times when I would much rather eat some lighter fare. Especially now, after the holidays, I feel like I've had more than my share of rich food, desserts and pasta. I always love veggies and generally eat a pretty balanced diet, but I think it's been a little out of whack over the last few week. To get my energy back up and to rid myself of those couple of holiday pounds, I've been drinking my green smoothies every morning, planning out some healthy leftovers for lunch, and making dinners like this! Still totally delicious, packed full of flavor and something the whole family will eat, but also, a bit lightened up over my traditional bolognese.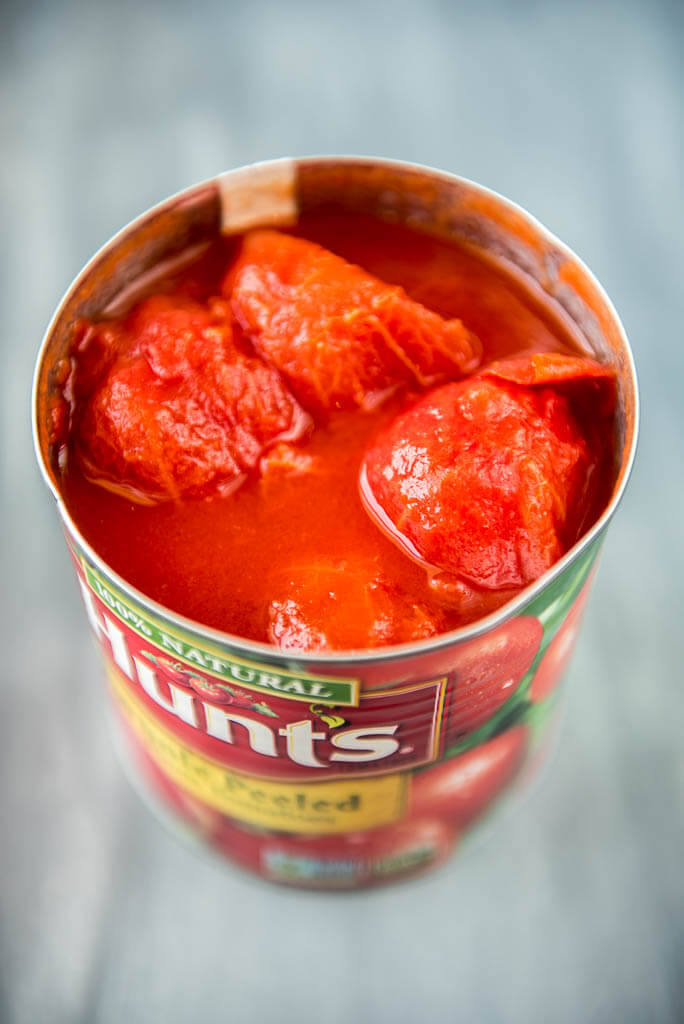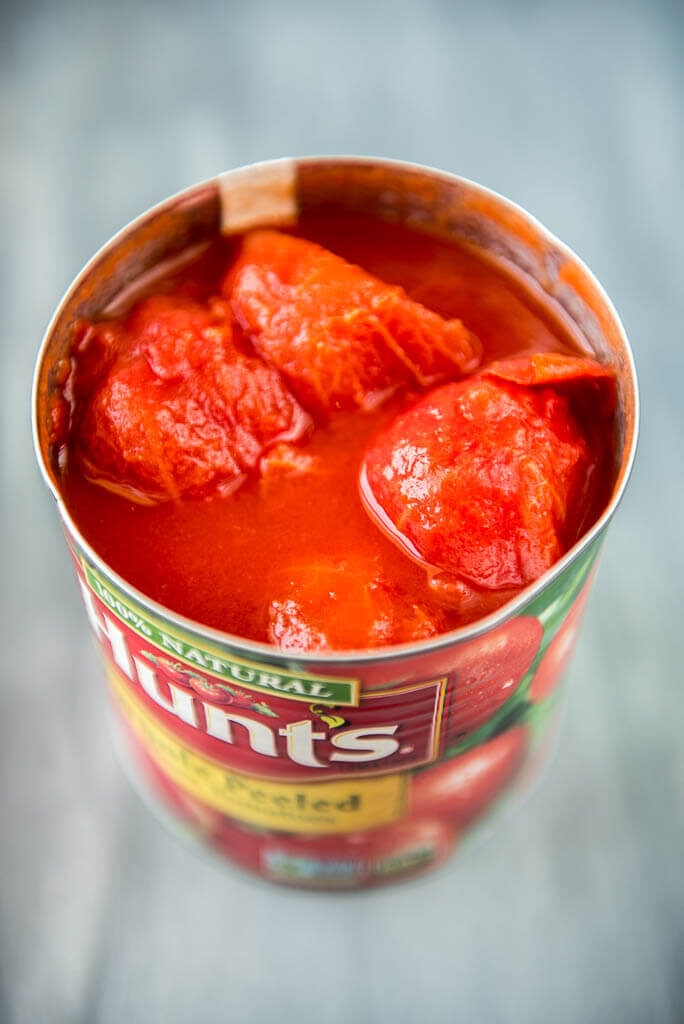 I just love using these whole peeled tomatoes in my sauces that cook all day. They start to break down and leave me with these delicious, kinda sweet and totally flavorful tomato chunks. I also use crushed tomatoes to smooth it out and add some thickness.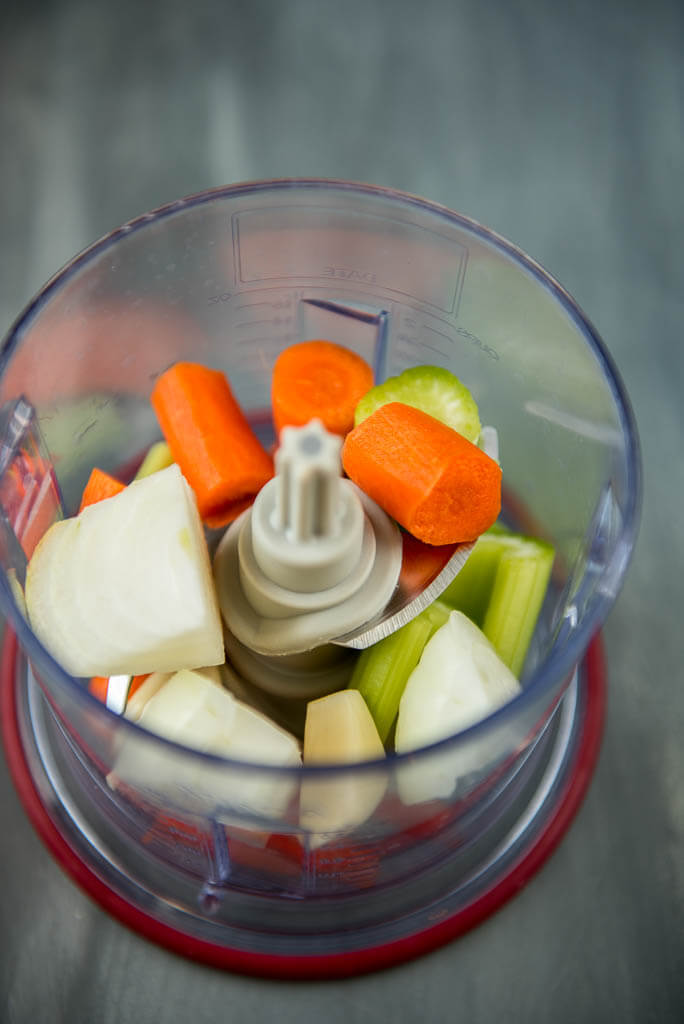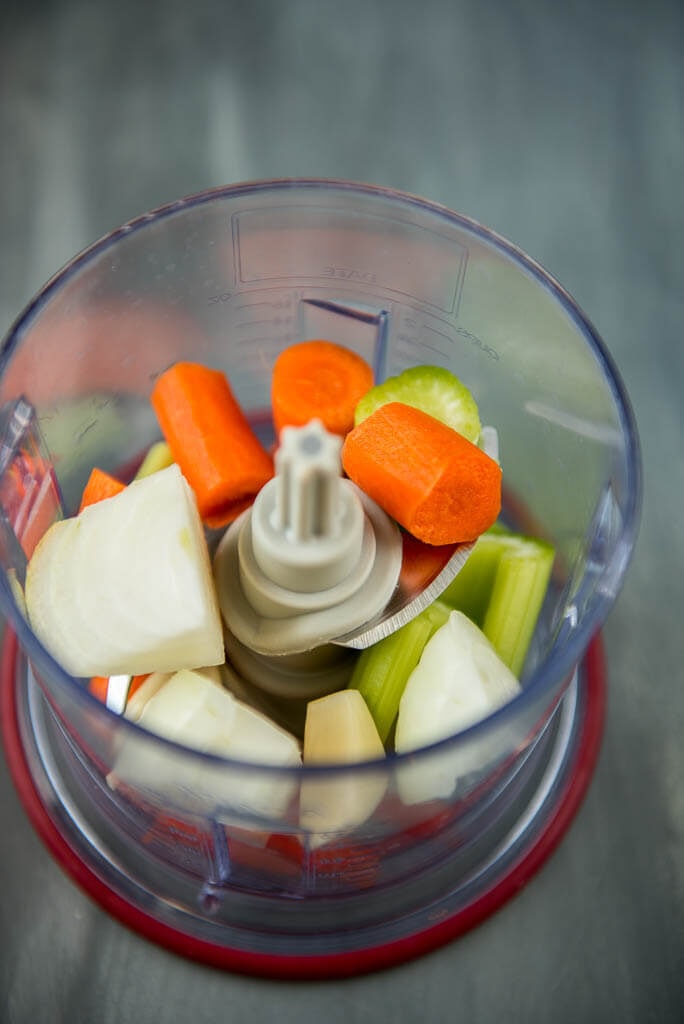 This is the perfect sauce for upping your veggies as carrots, celery, onions are garlic are standards. If you would like, you could up it even more with bell peppers!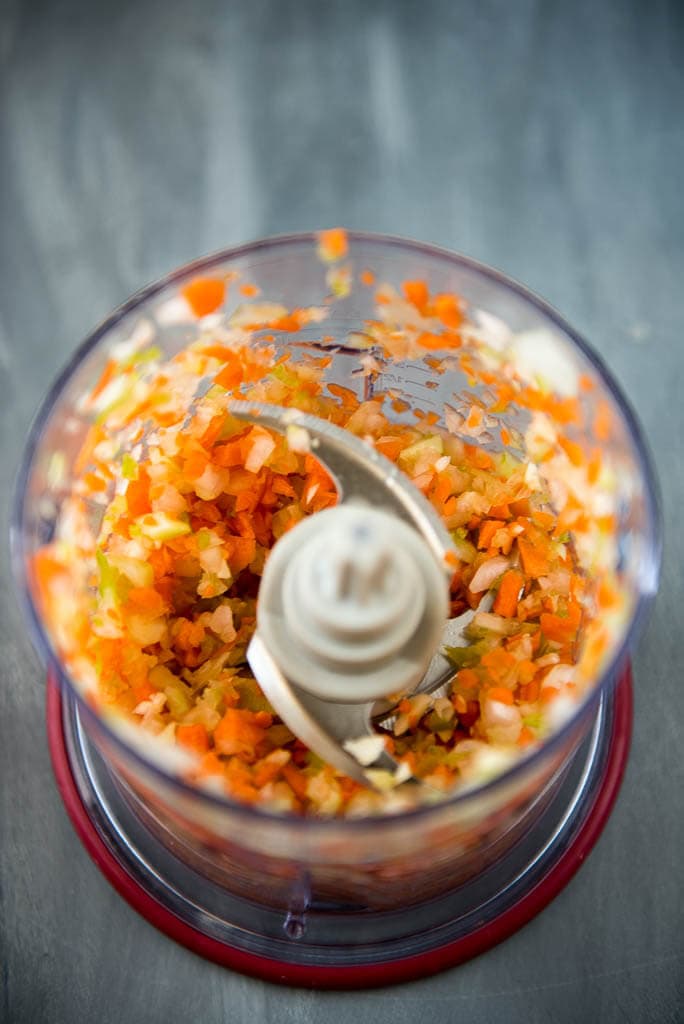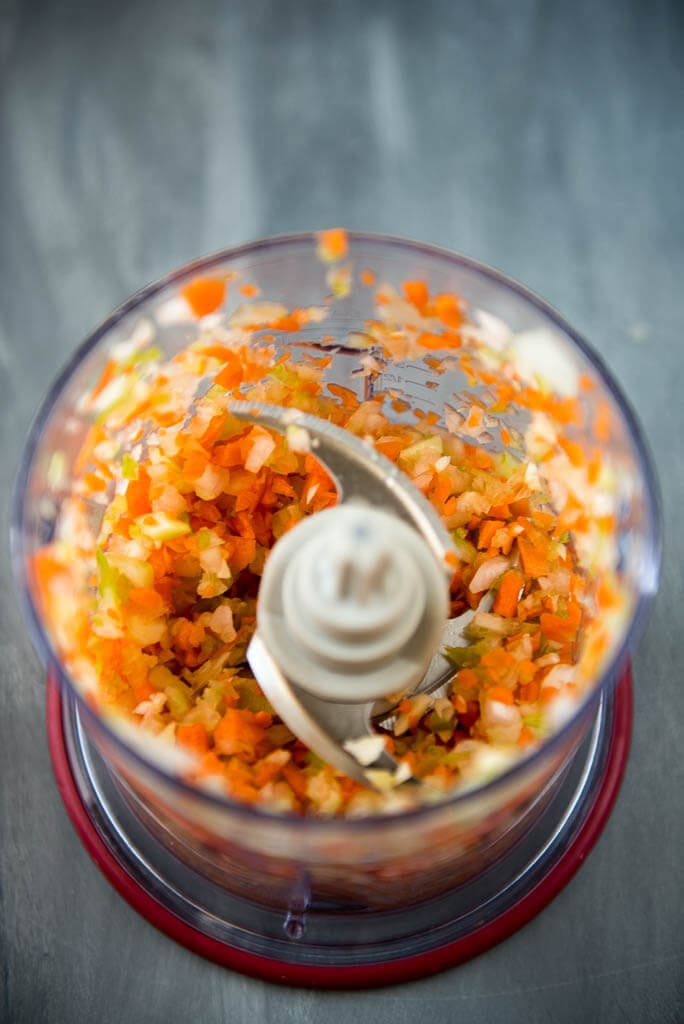 I LOVE my for these kinds of tasks! Takes me seconds instead of probably 15 minutes to get a fine dice on my veggies.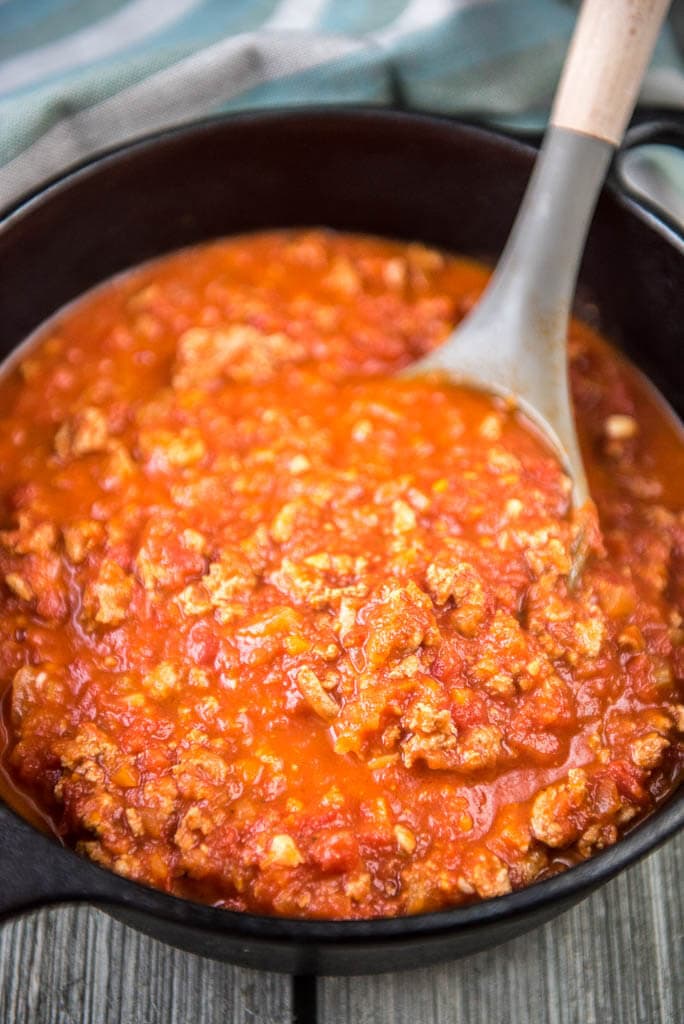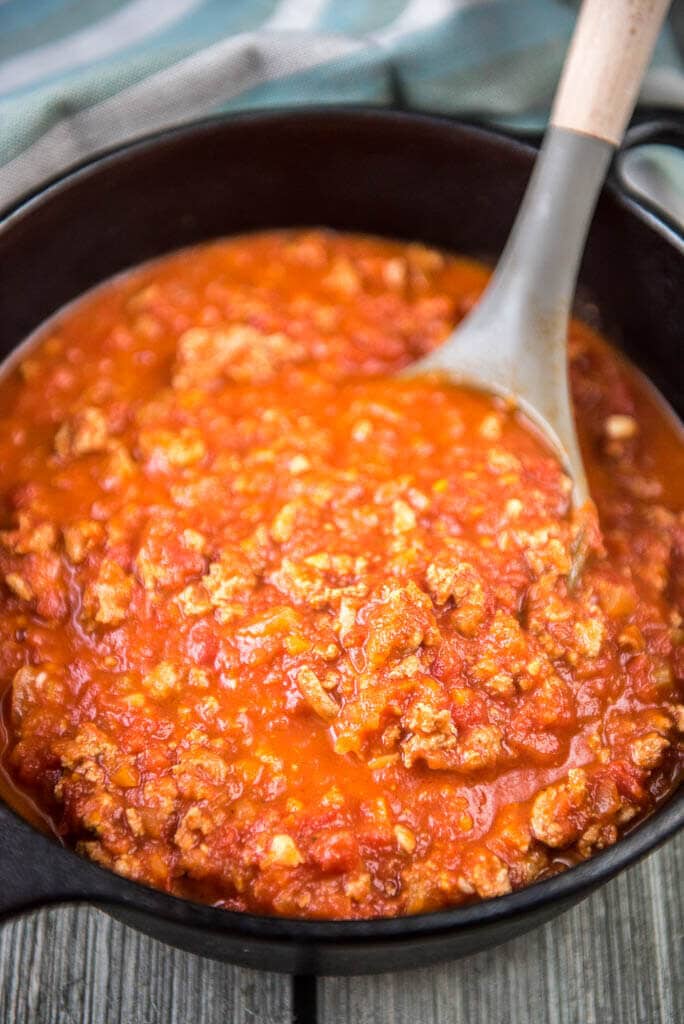 Delicious sauce all ready to go over your zoodles! Of course, you can make traditional noodles as well, but if you haven't tried some noodles, I can't recommend it enough! Every time I get out my spiralizer, I kind of go crazy. I've been eating butternut squash noodles, sweet potato noodles, you name it!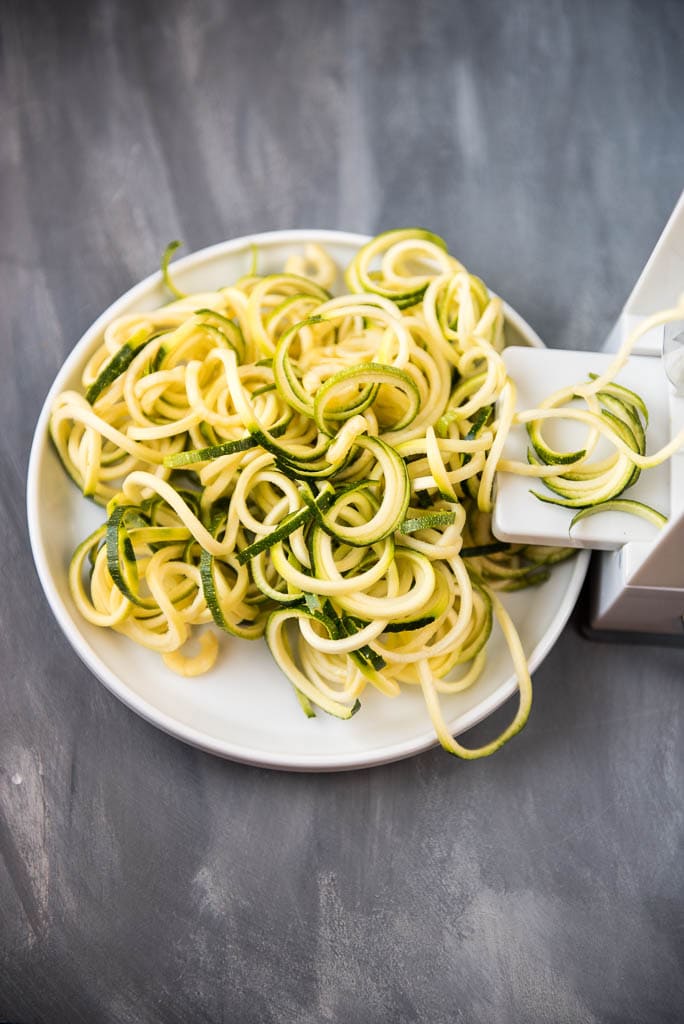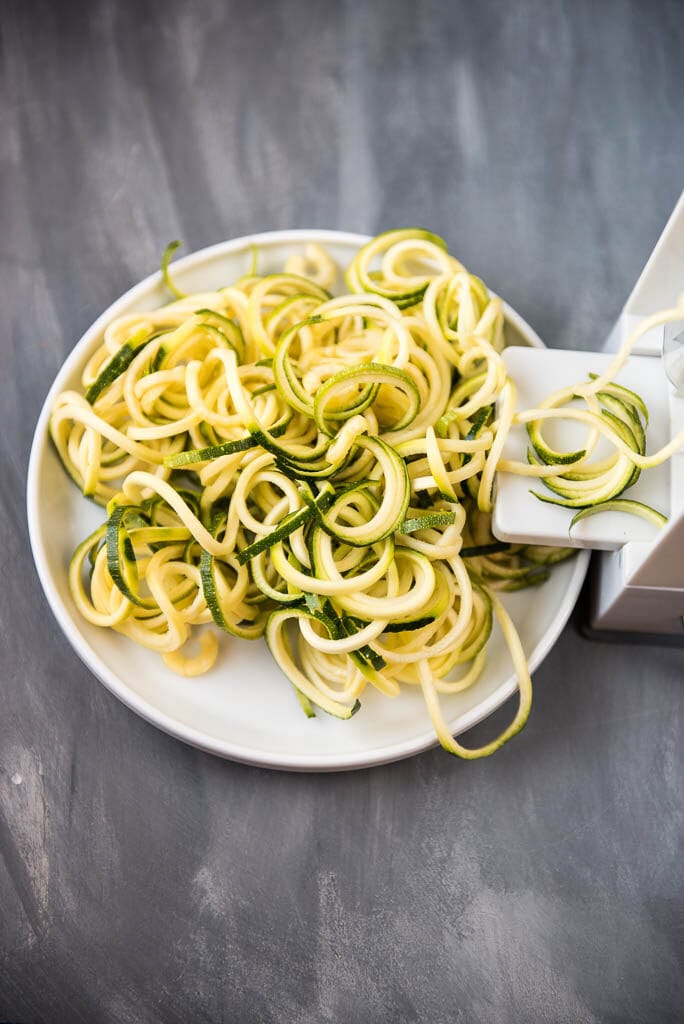 I think I love the zucchini noodles the most though for a pasta dinner like this. The flavor is not overpowering and they are super fast to spiralize. You can leave them raw and just pour the sauce over to heat up or you can saute them for a couple of minutes in a skillet with a little olive oil to soften.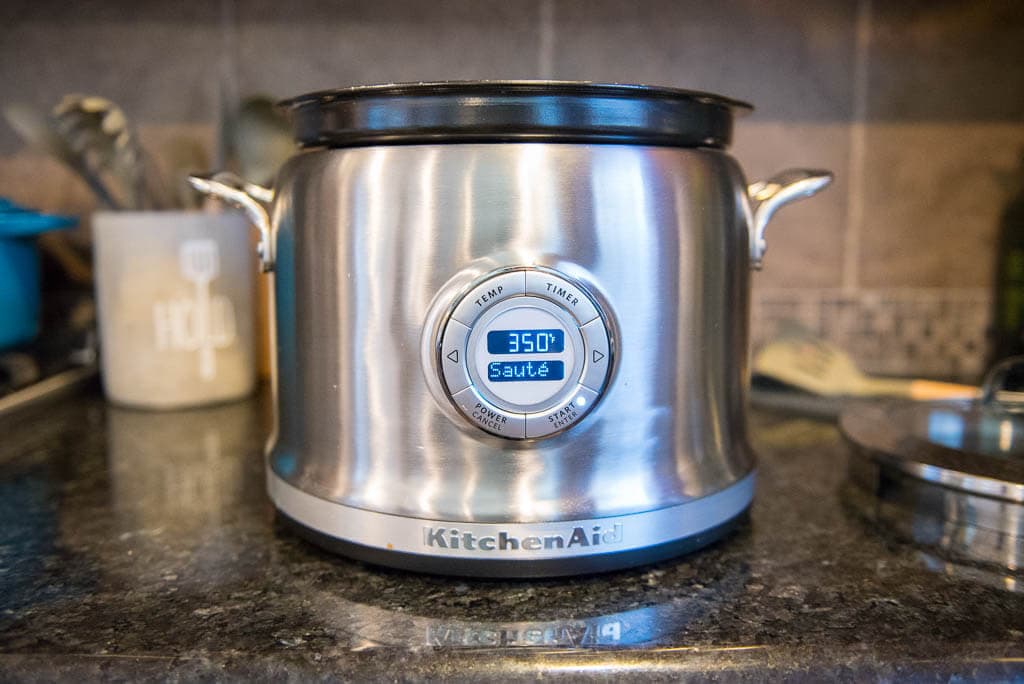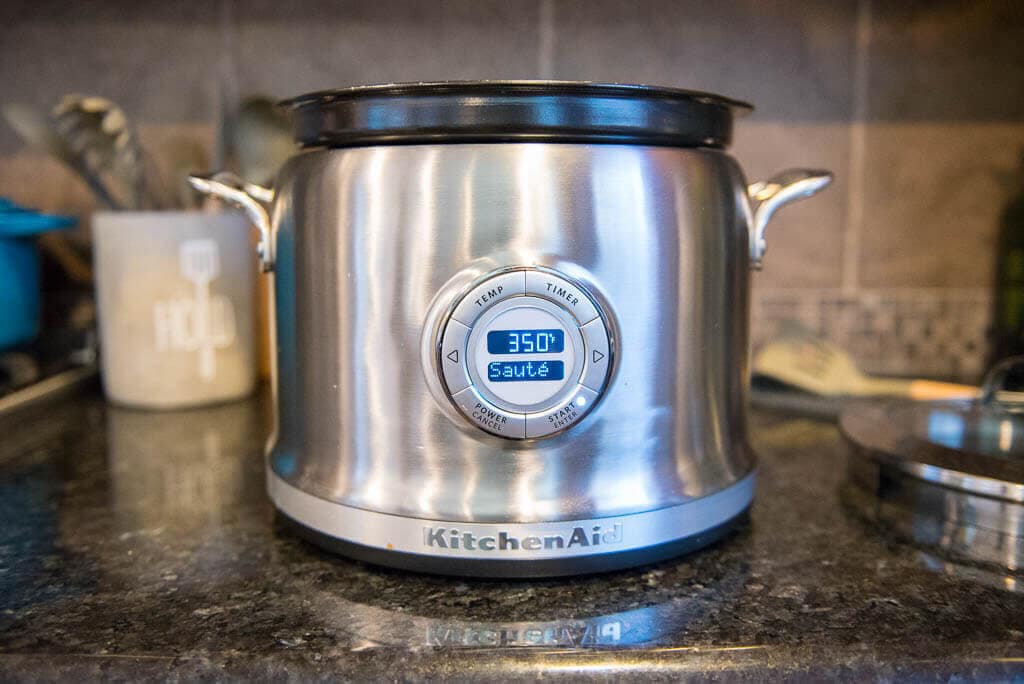 I also love using this for this recipe. I can brown up my turkey right in the slow cooker with the sauté function and this one actually has a simmer function perfect for sauces. If you don't have one, no worries, a regular slow cooker will work just fine! I'm just always on the lookout for gadgets to make my life a little easier, and since I don't have to wash up any extra pans, I kinda love this one.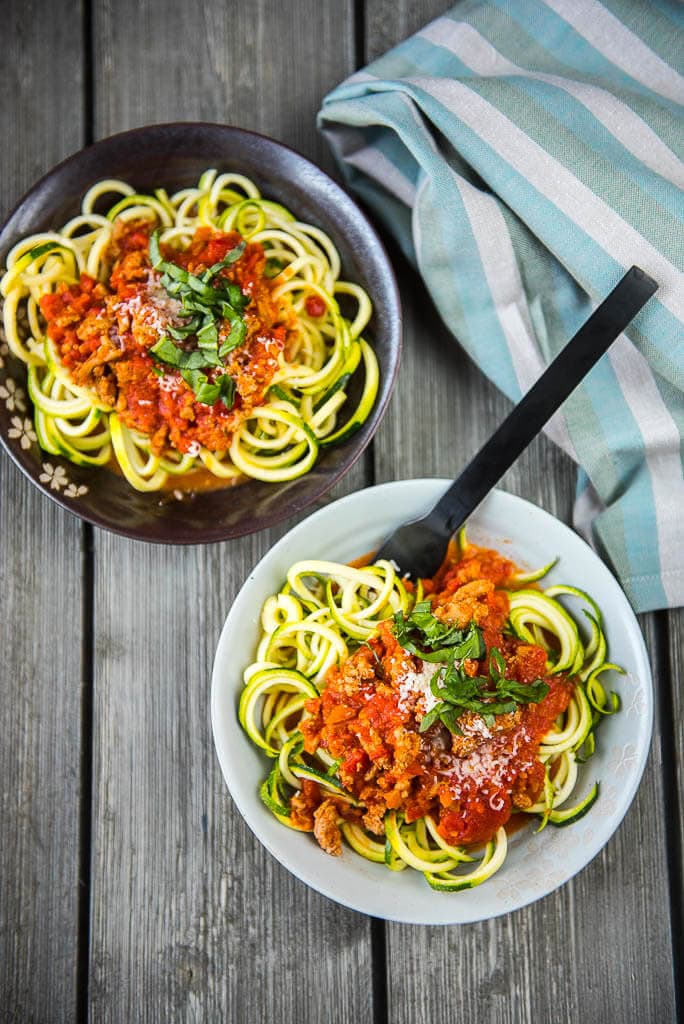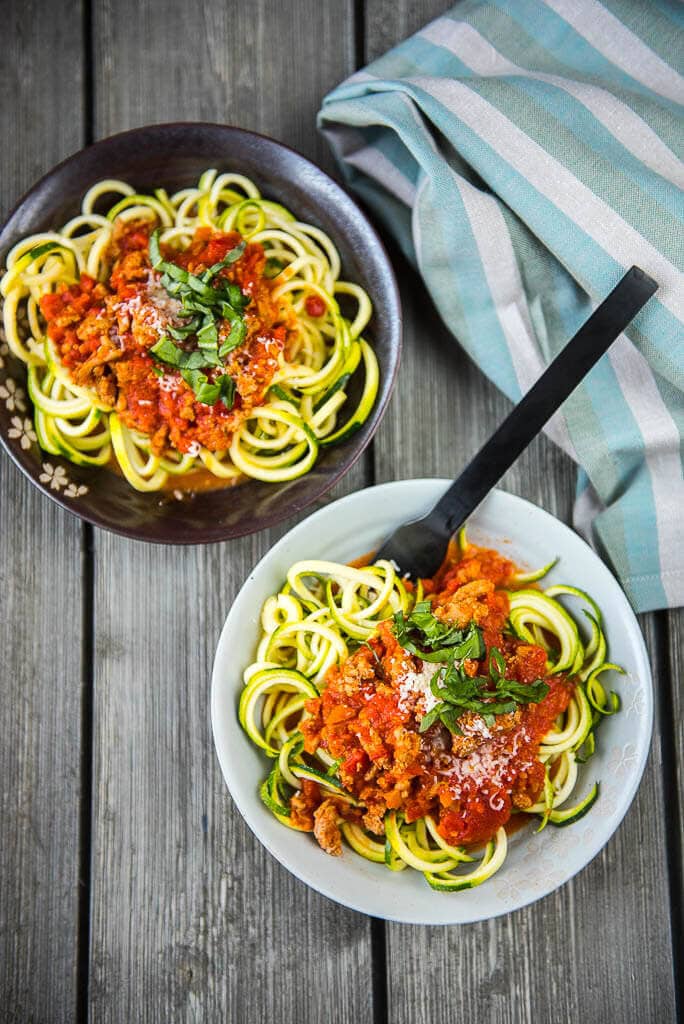 The overall amount of hands-on work involved for this recipe is pretty minimal and the result is nothing short of an amazing dinner! I recommend you get this one on your January meal plan pronto for a lightened up, veggie packed version of comfort food that you may actually prefer over the original!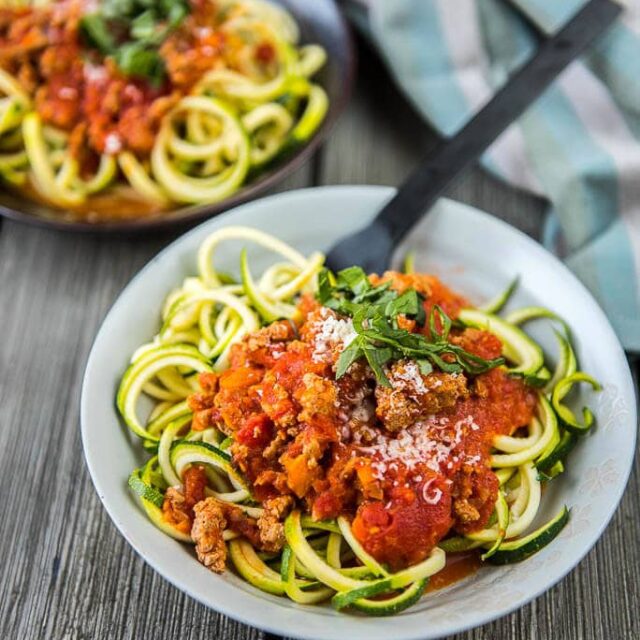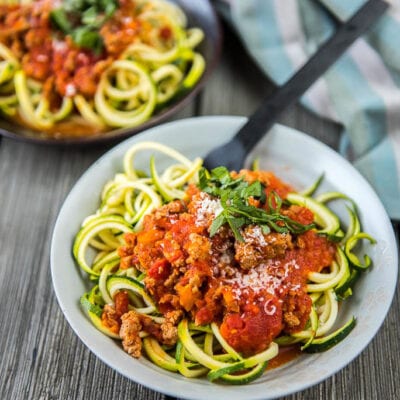 Slow Cooker Turkey Bolognese
Ingredients
1

pound

ground turkey

28

oz

whole peeled tomatoes

14

oz

crushed tomatoes

1

carrot, peeled

1

celery stalk

1/4

small yellow onion

2

garlic cloves, peeled

1/2

teaspoon

Italian seasoning blend

pinch of nutmeg

2

tablespoons milk (or cream)*

2

large zucchini squash

fresh basil slivers, optional

fresh grated Parmesan, optional
Instructions
Cook ground turkey in skillet over medium high heat or sauté in multi-cooker until fully cooked, add to slow cooker

Finely chop carrots, celery, onion and garlic and add to slow cooker

Cover and cook on low for 8 hours or high for 4 hours

Stir to break down tomatoes

Use spiralizer to make zucchini into pasta noodles

Optional: Saute zoodles in skillet with 1 tablespoon of olive oil until softened

Serve noodles topped with sauce, basil and cheese or as desired
Notes
*to make this recipe dairy-free, simply swap out the cream/milk for almond milk or coconut milk
Nutrition
Calories:
151
kcal
Carbohydrates:
14
g
Protein:
21
g
Fat:
2
g
Cholesterol:
41
mg
Sodium:
334
mg
Potassium:
902
mg
Fiber:
3
g
Sugar:
9
g
Vitamin A:
2175
IU
Vitamin C:
31.8
mg
Calcium:
89
mg
Iron:
3.1
mg
Important nutritional disclaimer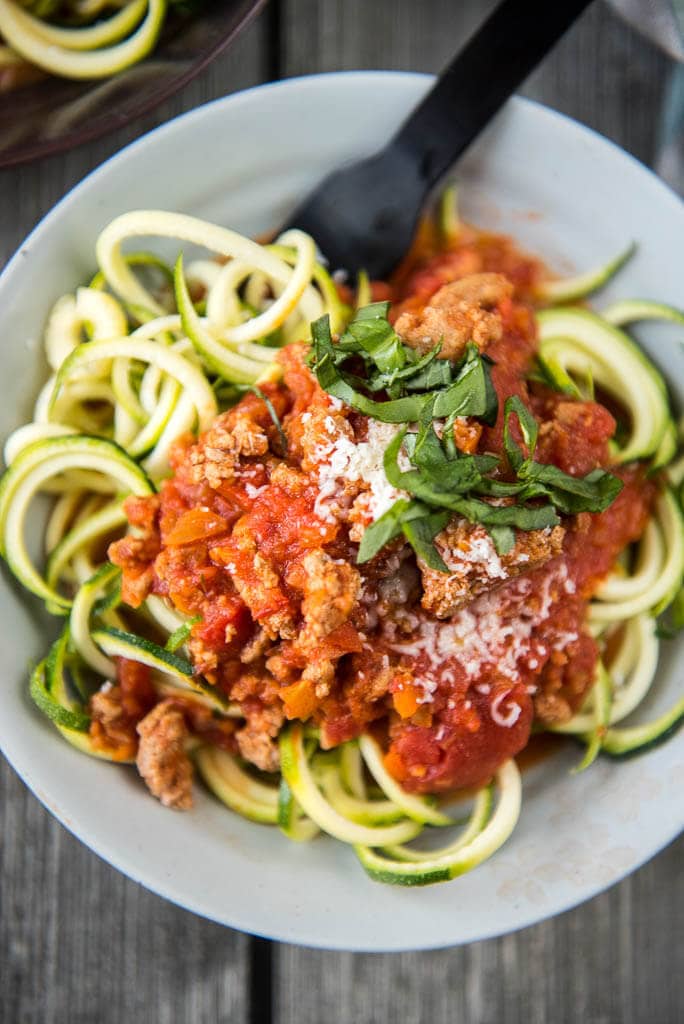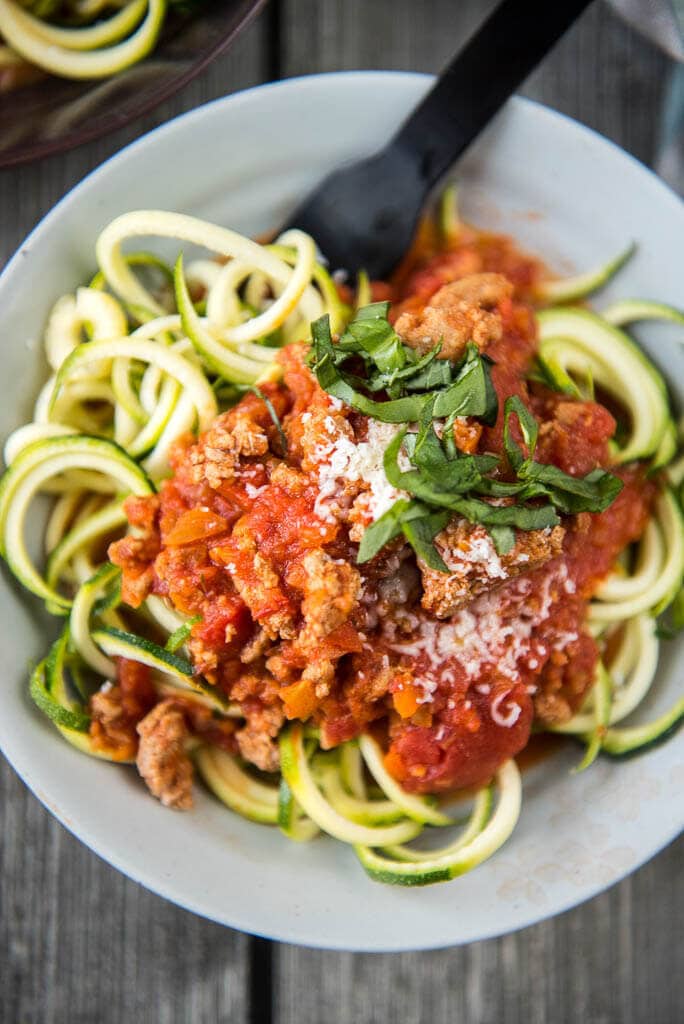 Looking for a more traditional bolognese?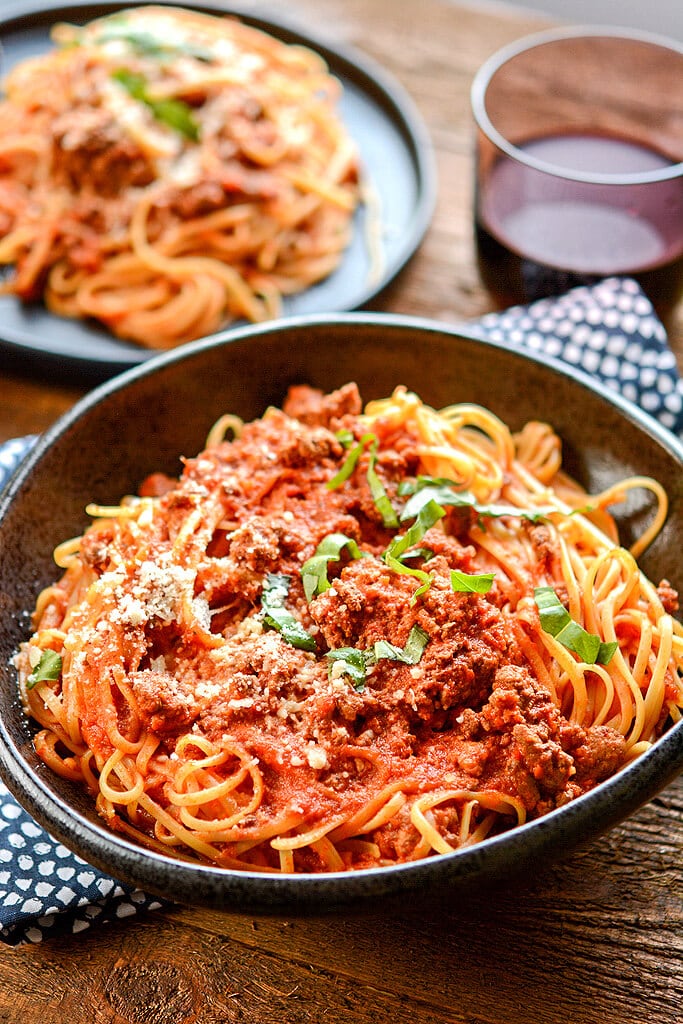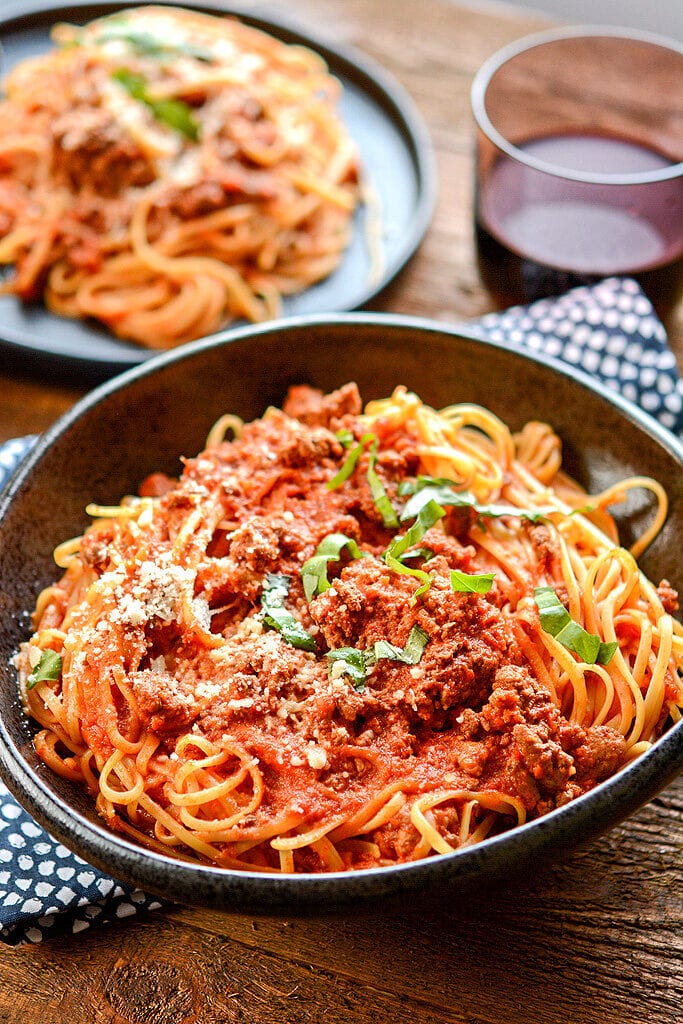 Or how about a way to use up the leftovers?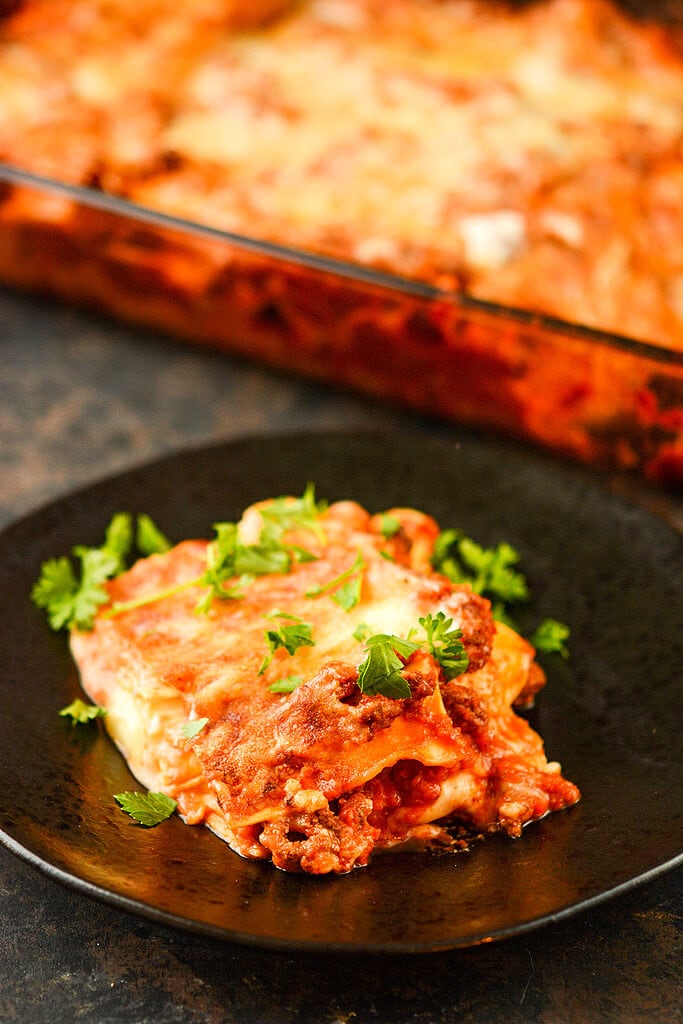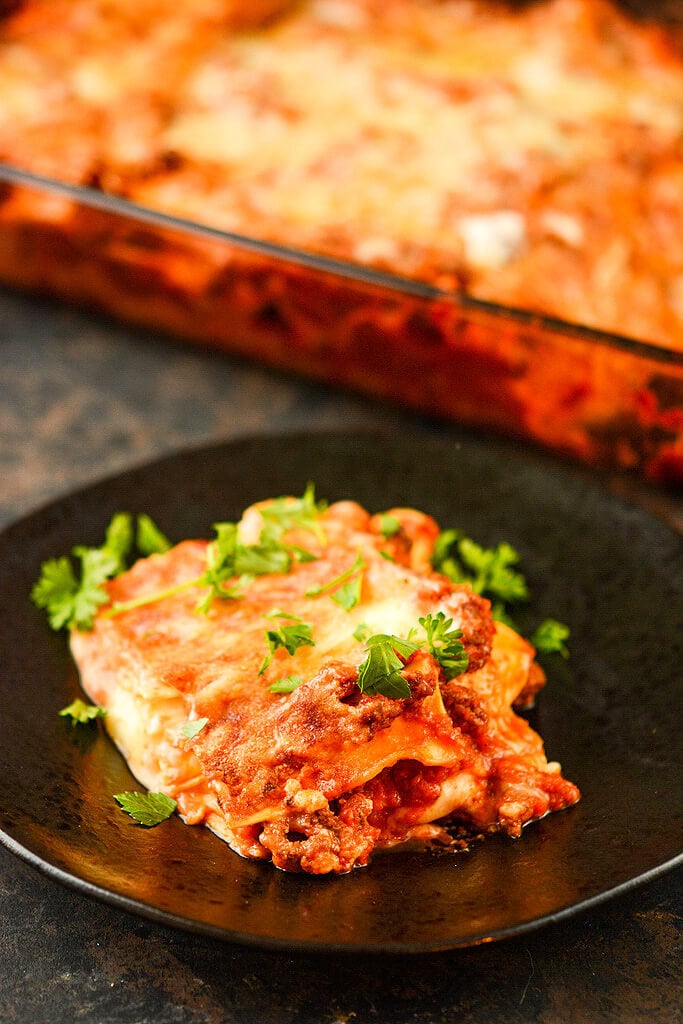 Or maybe you'd like more zoodle recipes?
Slow Cooker Miso Vegetable Zoodle Soup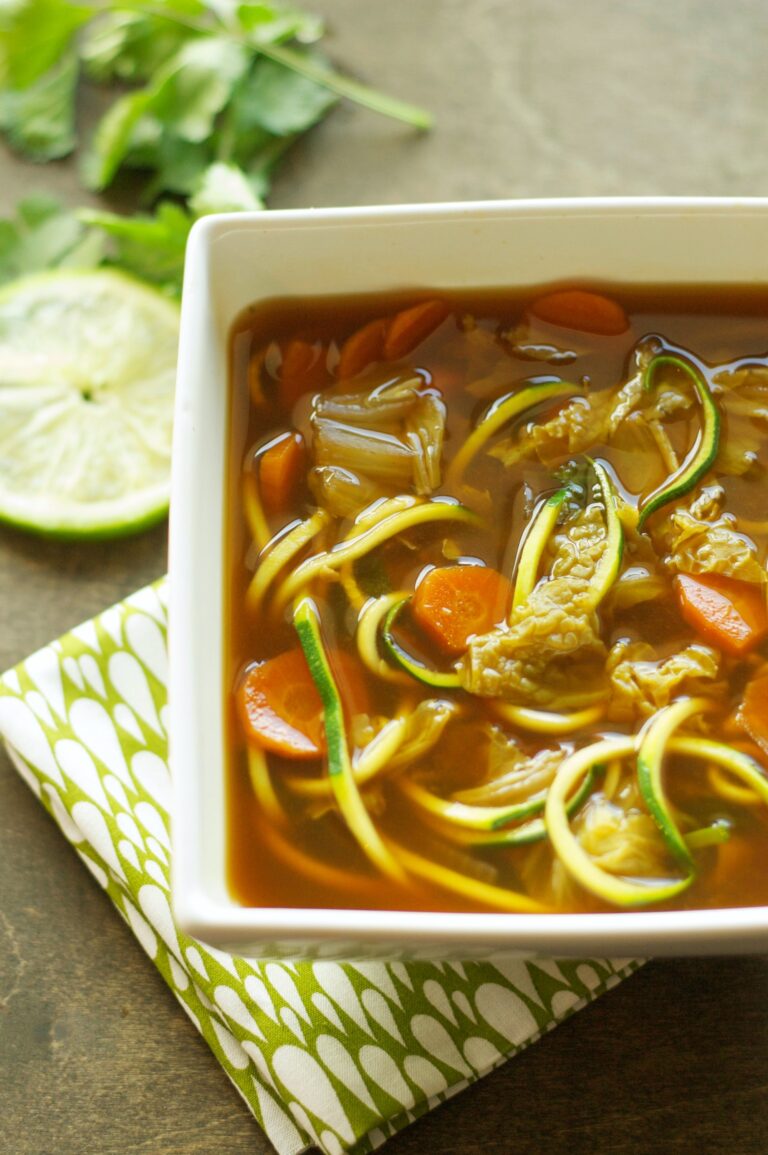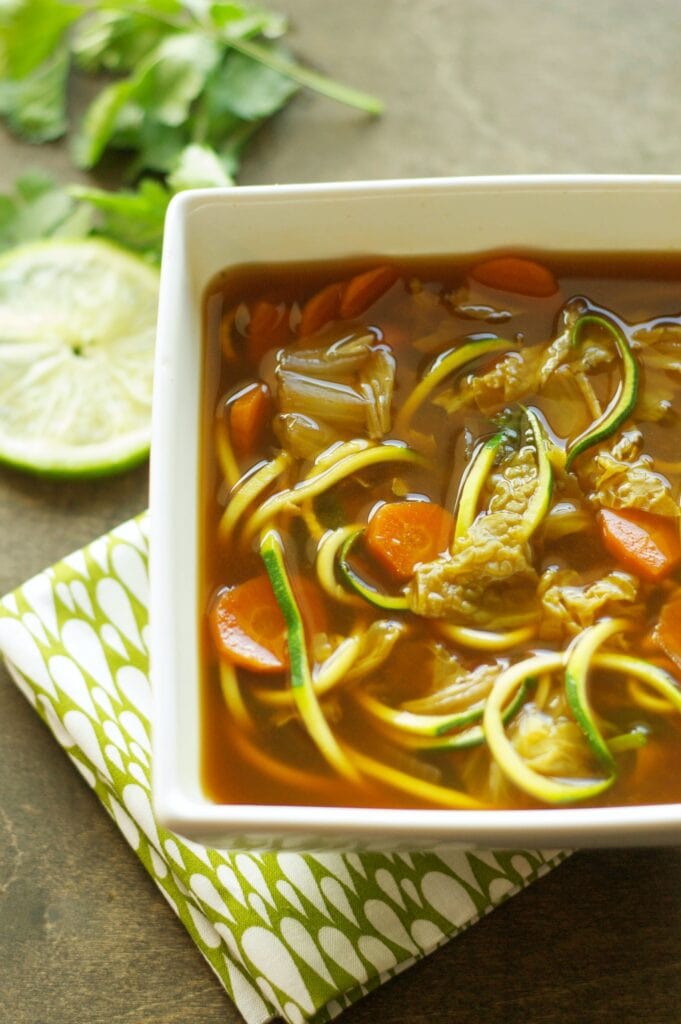 Slow Cooker Herbed Turkey Meatballs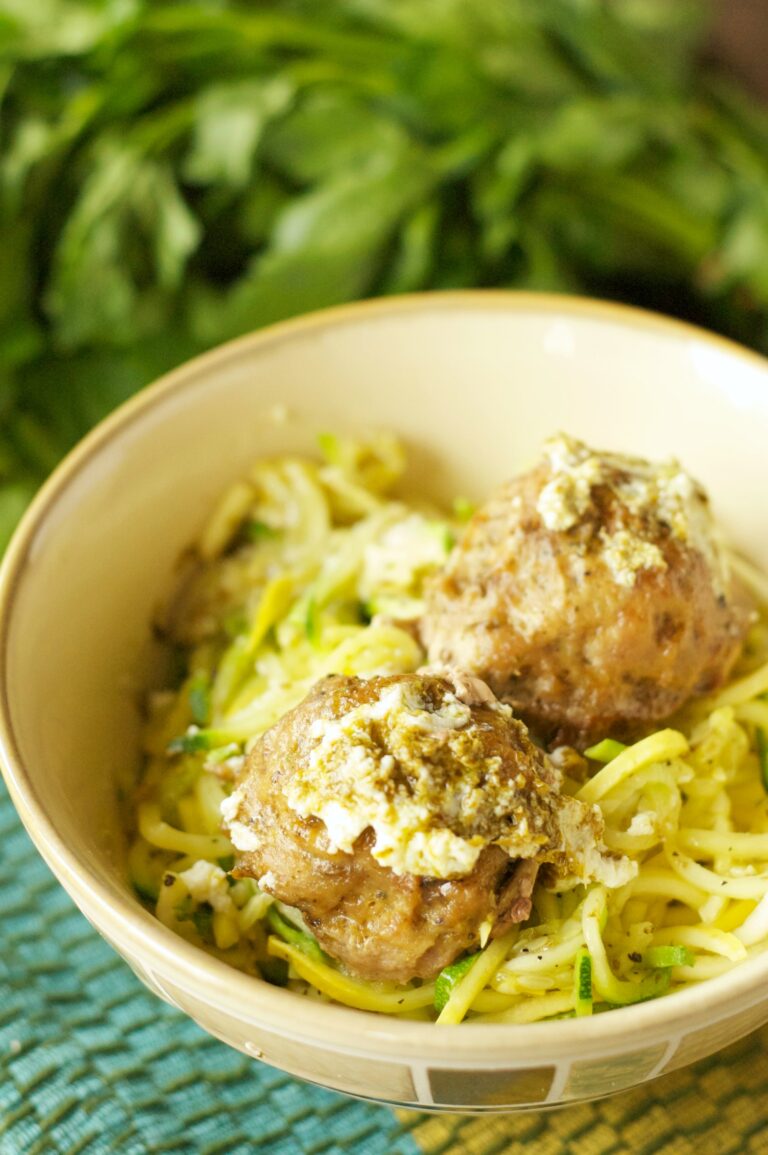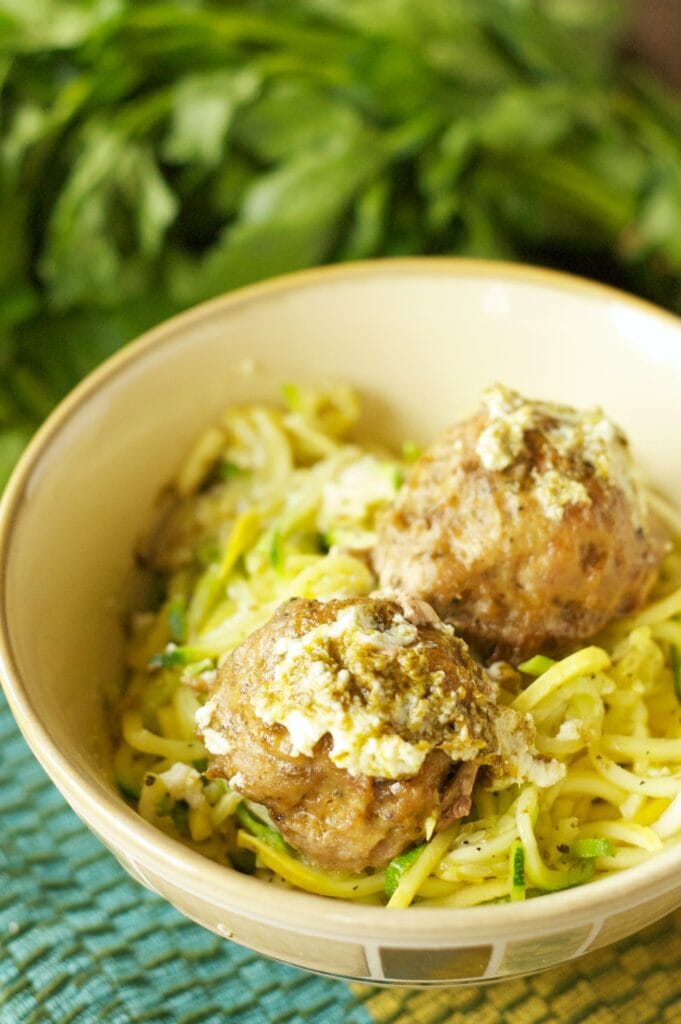 Slow Cooker Chicken in Tomato Sauce