No need to stand over the stove while stirring all day long! Impress your family or dinner guests with this delicious Slow Cooker Bolognese that's so easy to make while still being so full of rich flavors.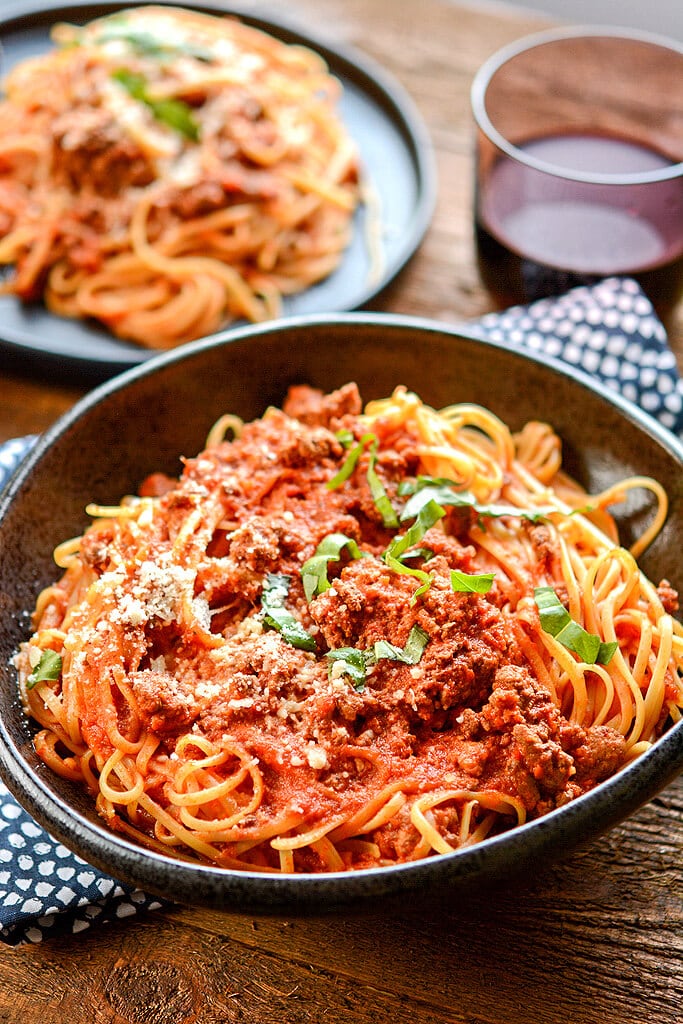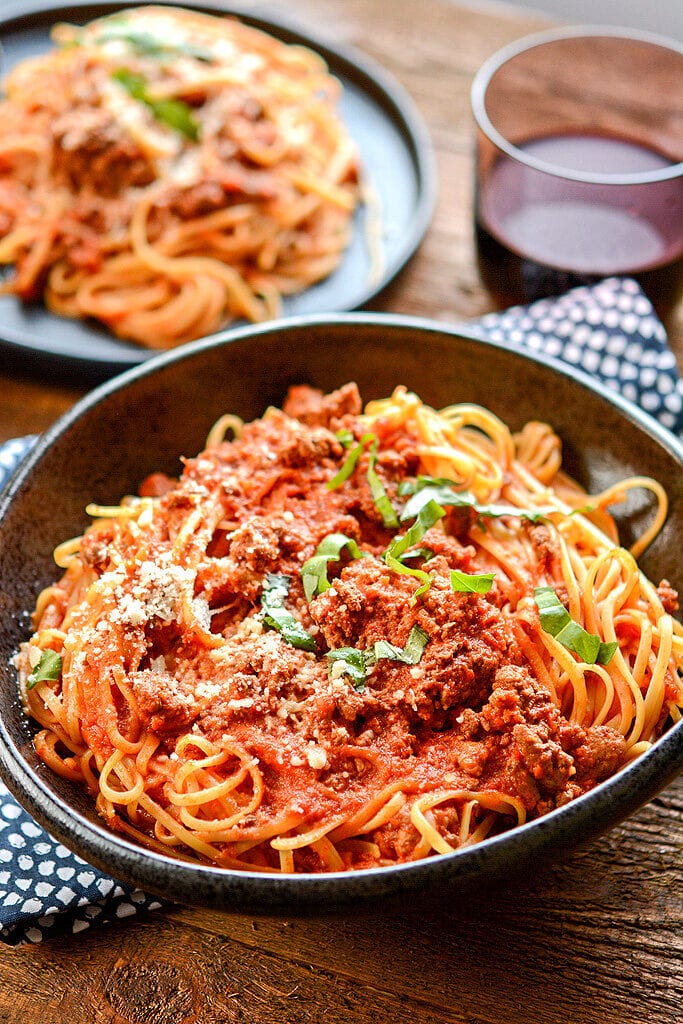 I guess I'm on a bit of a roll this week with my Italian themed meals! The zucchini lasagna I posted a few days ago is a non-traditional lasagna that's perfect for those looking to add some more veggies into their day or to lighten things up. Today, we are going a bit more traditional and making a bolognese sauce that's perfect for the days when you want a hearty meal. While whipping up some spaghetti with meat sauce is the perfect family friendly solution for busy days, I think once you see this slow cooked version you'll see that with only a few extra minutes of your time you will end up with a meal that everyone will rave about. Now, while I say it's more traditional, I don't mean to imply that it's anything truly or totally authentic. Many of you may have family recipes passed down for generations, and I'm guessing none of them involve the use of a slow cooker. That being said, I think this is a great way for those of us more used to the jarred sauce, quick skillet version to step up our game.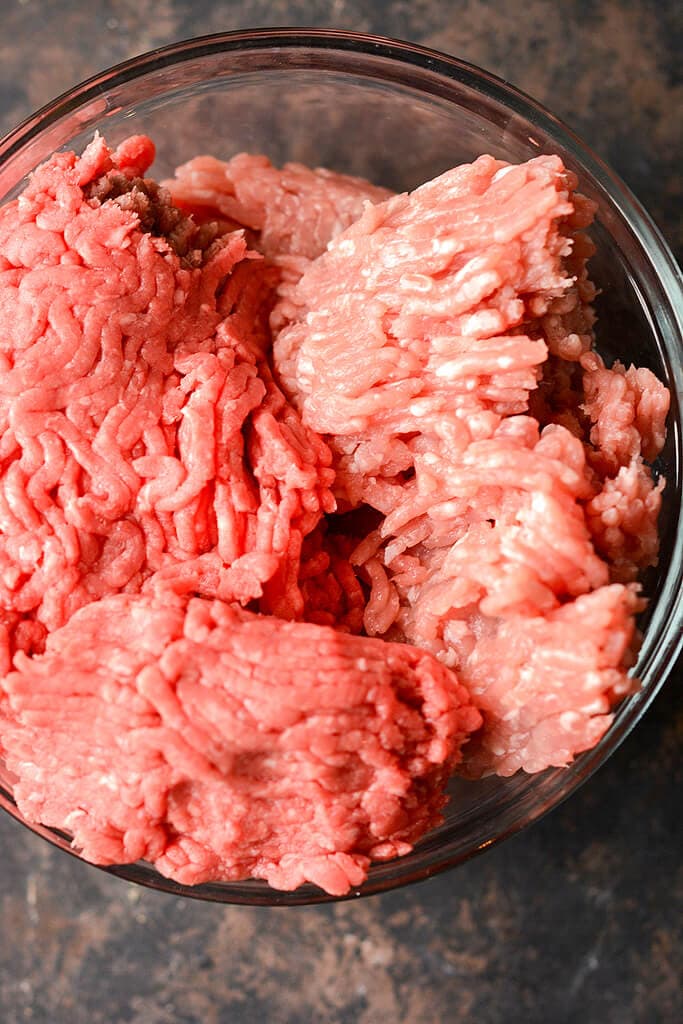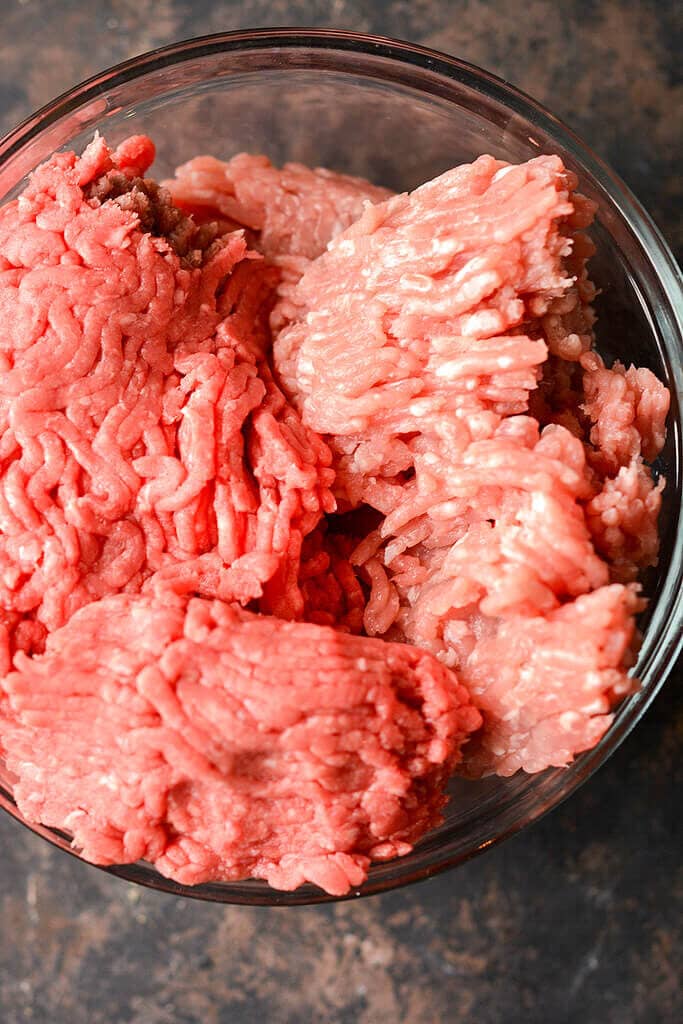 I think starting with a mixture of meats is key to getting a ton of great flavor here without overloading the sauce with fat. I used a lean ground beef and added ground pork. Browning up the meat is a bit of extra work from those "dump and go" slow cooker meals, but not much, and the results will be outstanding, making it worth a few additional minutes of your time. If you wanted to make this on a weekday, you could brown up the meat ahead of time.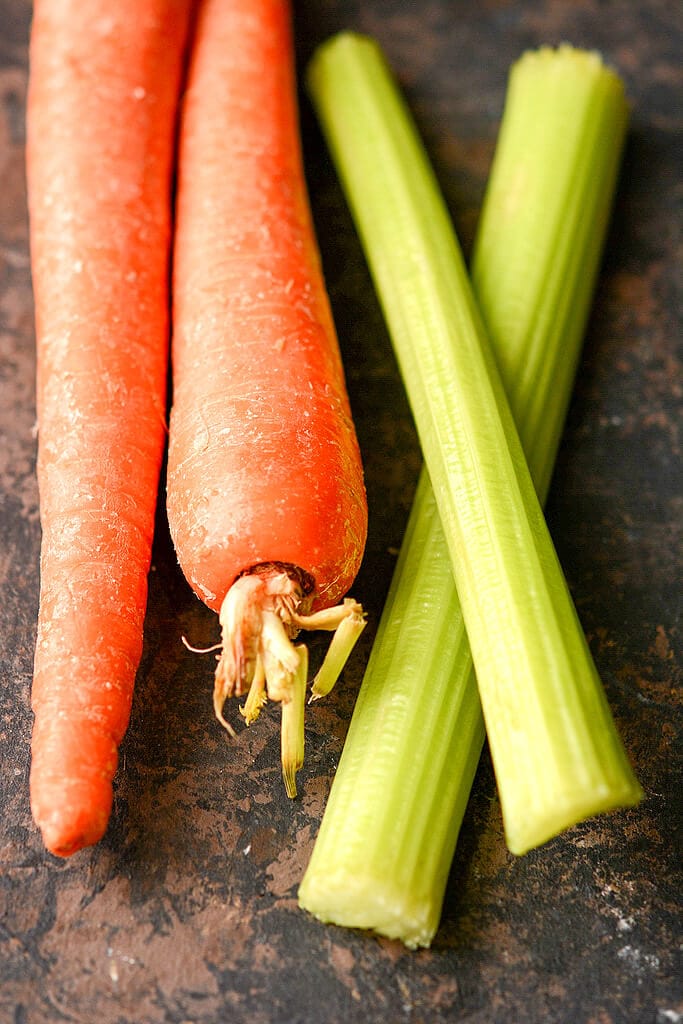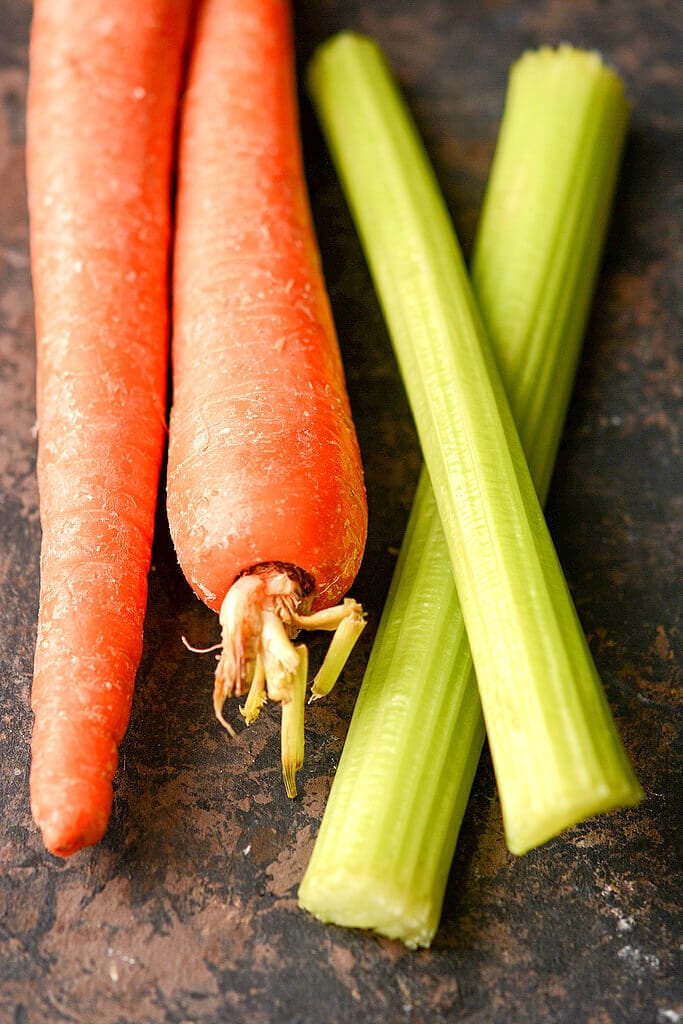 Also critical to this recipe, some fresh veggies. But not to worry, I've learned a quick trick! Using one of these little choppers makes quick work of getting the veggies chopped and ready.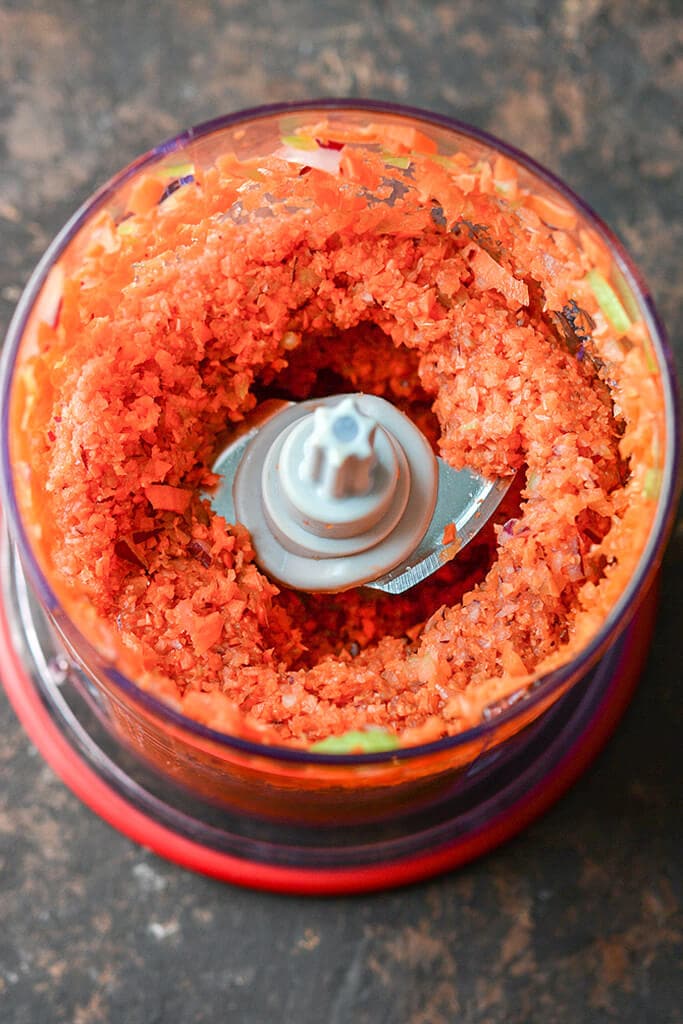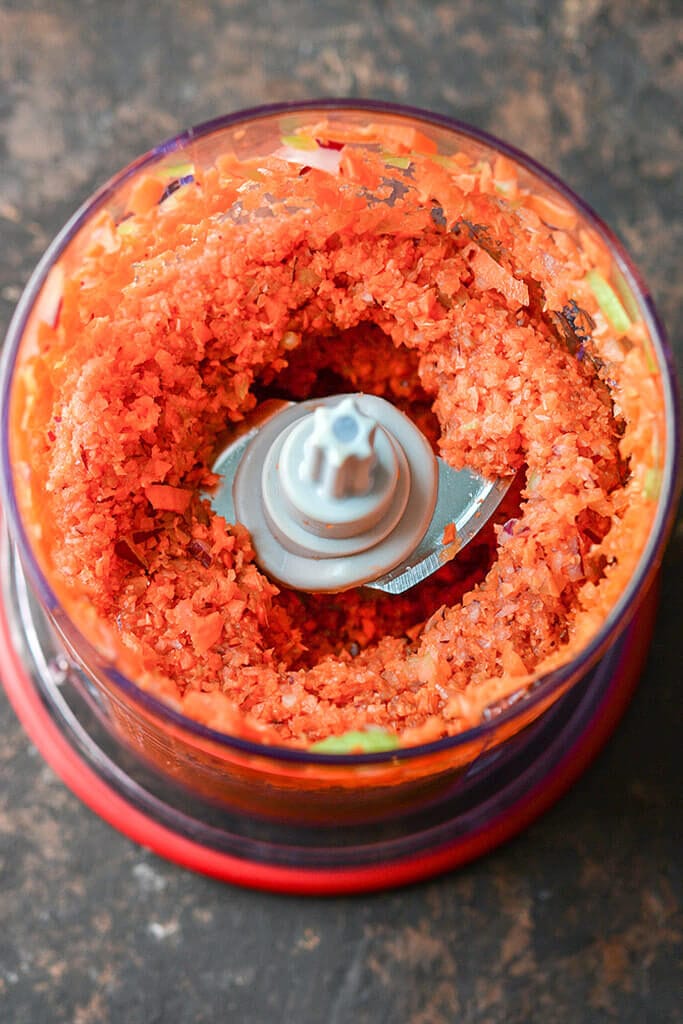 Your next investment in this meal will be a nice bottle of wine. Well, it doesn't take the whole bottle, so you will have plenty left to enjoy with your meal if you choose. But you want a good quality wine that tastes good for drinking so that it will make your sauce taste so good for eating!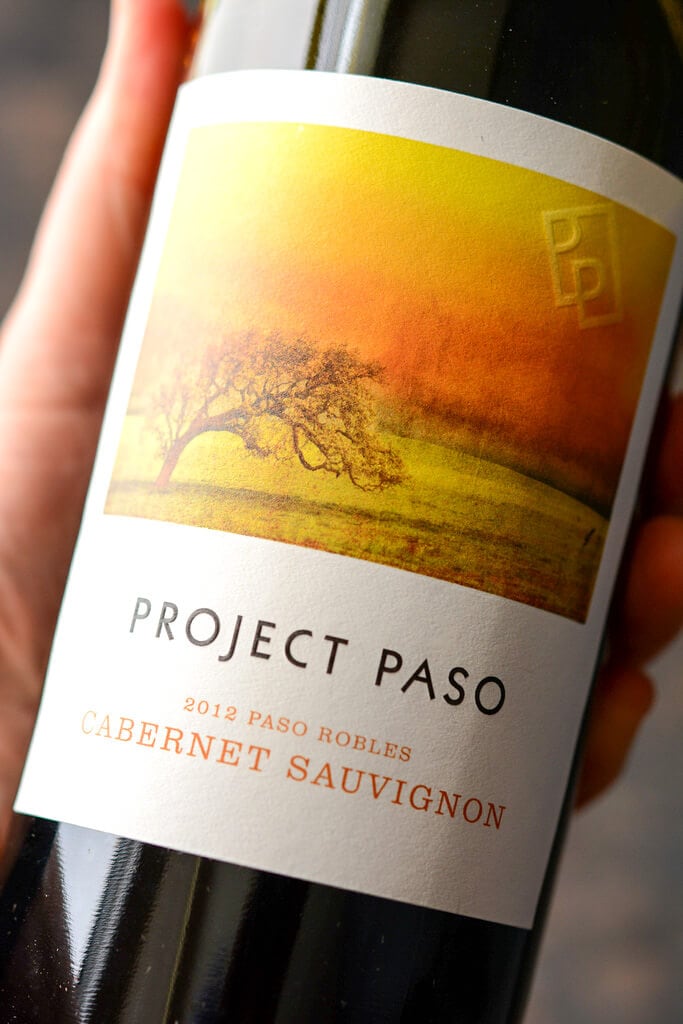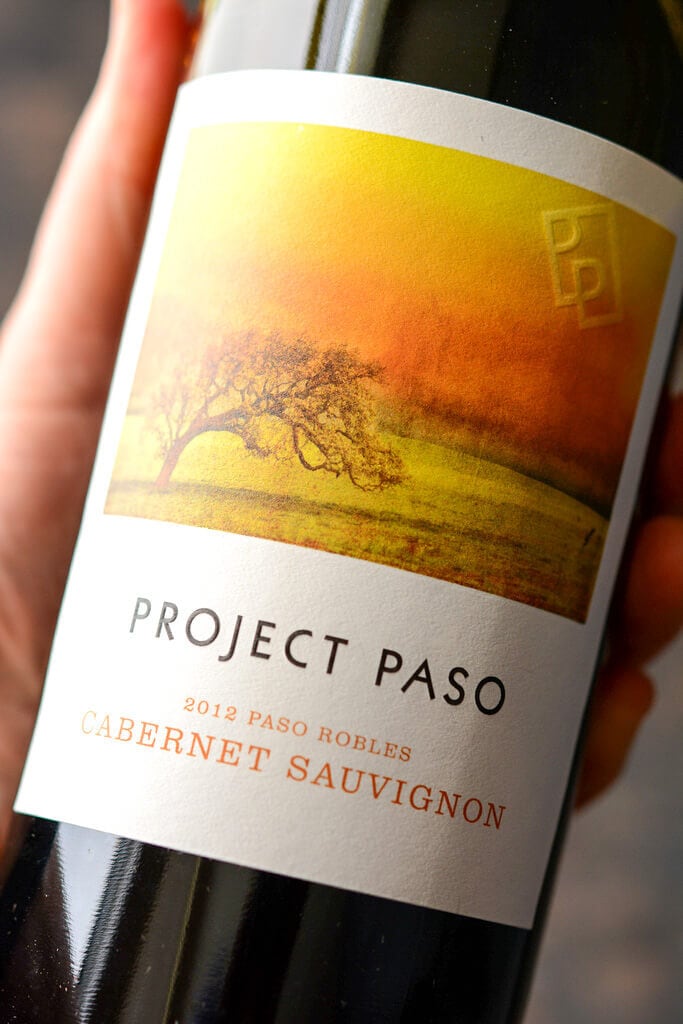 Last step is your choice of noodles!! It's so amazing to walk in the door at the end of the day and have a slow cooked, home-cooked bolognese that tastes so much like the one your grandma may have spent hours on but you were able to let it cook on it's own while you went on with your busy day!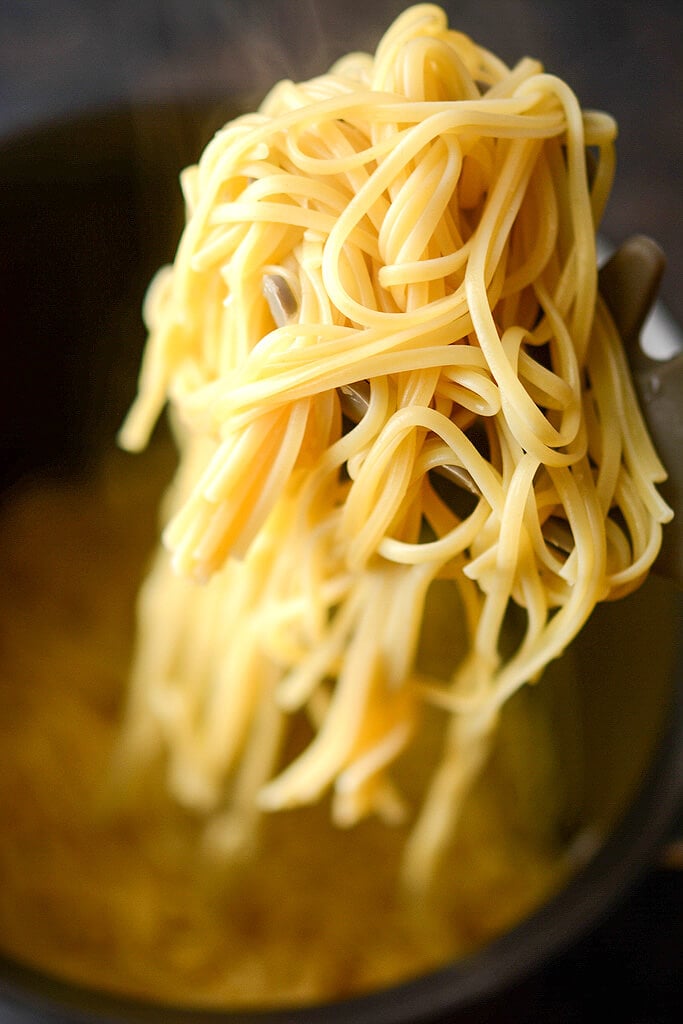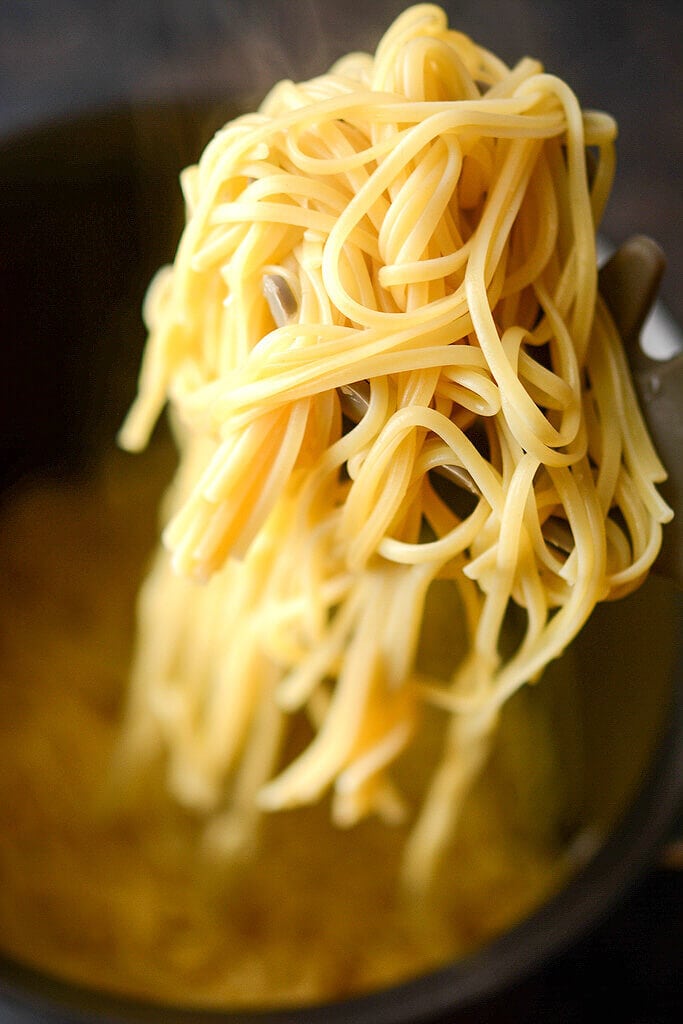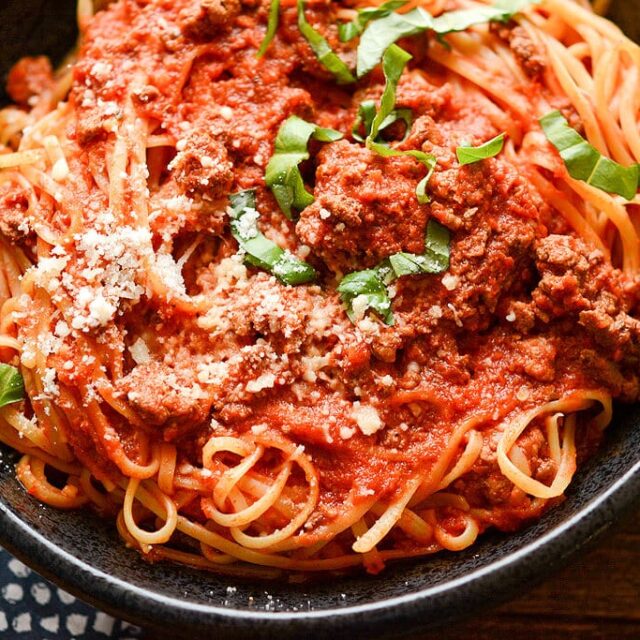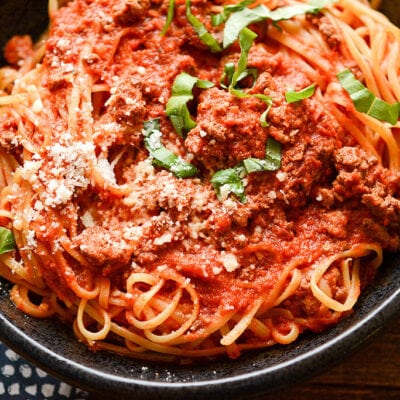 Slow Cooker Bolognese
No need to stand over the stove while stirring all day long! Impress your family or dinner guests with this delicious Slow Cooker Bolognese that's so easy to make while still being so full of rich flavors.
Ingredients
1

pound

ground pork

1

pound

ground sirloin

48

oz

whole peeled tomatoes

(2 large cans)

14

oz

crushed tomatoes

(1 can)

2

carrots, peeled

2

celery stalks

1/2

yellow onion

3

garlic cloves

1/2

cup

wine

1

teaspoon

dried Italian seasoning

Pinch

nutmeg

1/2

cup

heavy cream

(for later)

Fresh basil

(for serving)

Grated Parmesan

(for serving)

16

oz

pasta

(for serving)
Instructions
Brown ground beef and pork over medium-high heat until fully cooked and transfer to slow cooker

Blend or smash whole peeled tomatoes and add to meat along with crushed tomatoes

Finely chop carrots, celery, onion and garlic

Stir in wine, seasoning and a pinch of nutmeg

Cover and cook on low for 6-8 hours or high for 3-4

Stir in cream and let continue to heat through for about 15 minutes while you cook pasta according to package directions

Serve sauce over pasta with fresh slivered basil and grated cheese or as desired
Notes
Use a multi-cooker to make this recipe from start to finish and only have one pot to clean up! (except for the pasta)
I used a submersion blender to make quick work of blending up the whole tomatoes
The cream is a key step as it cuts the acidity. You could also use whole milk if preferred. I used a thin linguine pasta but any of your favorite pasta shapes would work well.
Nutrition
Calories:
482
kcal
Carbohydrates:
31
g
Protein:
26
g
Fat:
26
g
Saturated Fat:
11
g
Cholesterol:
99
mg
Sodium:
403
mg
Potassium:
935
mg
Fiber:
4
g
Sugar:
7
g
Vitamin A:
3115
IU
Vitamin C:
22.9
mg
Calcium:
116
mg
Iron:
4.9
mg
Important nutritional disclaimer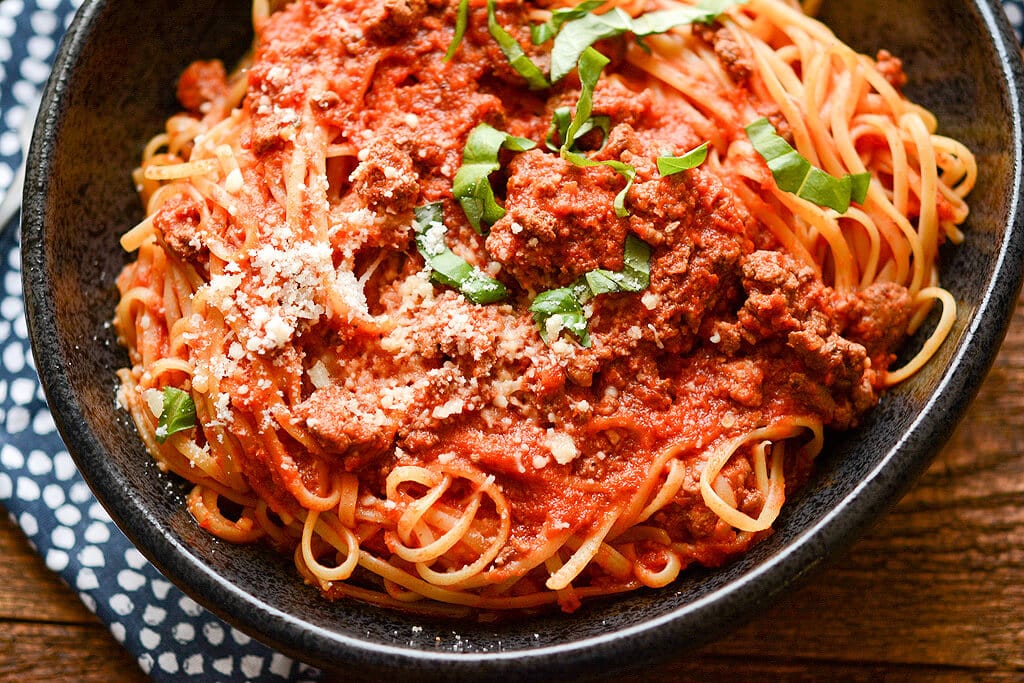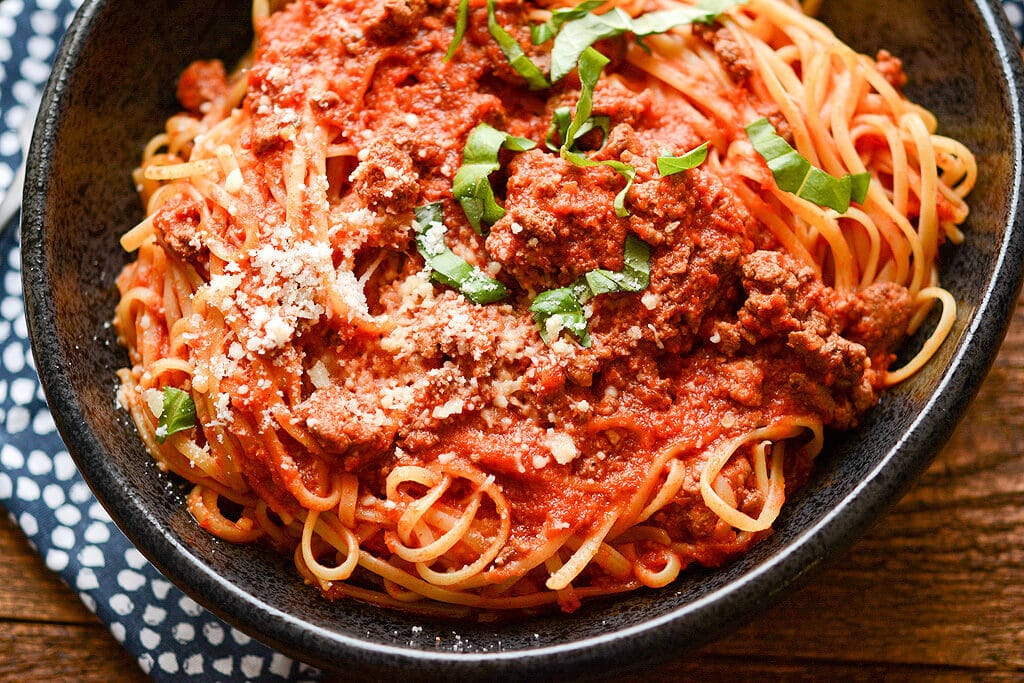 Enjoy!
Looking for more Italian Style Meals?
How about this chicken slow cooked in tomato sauce?!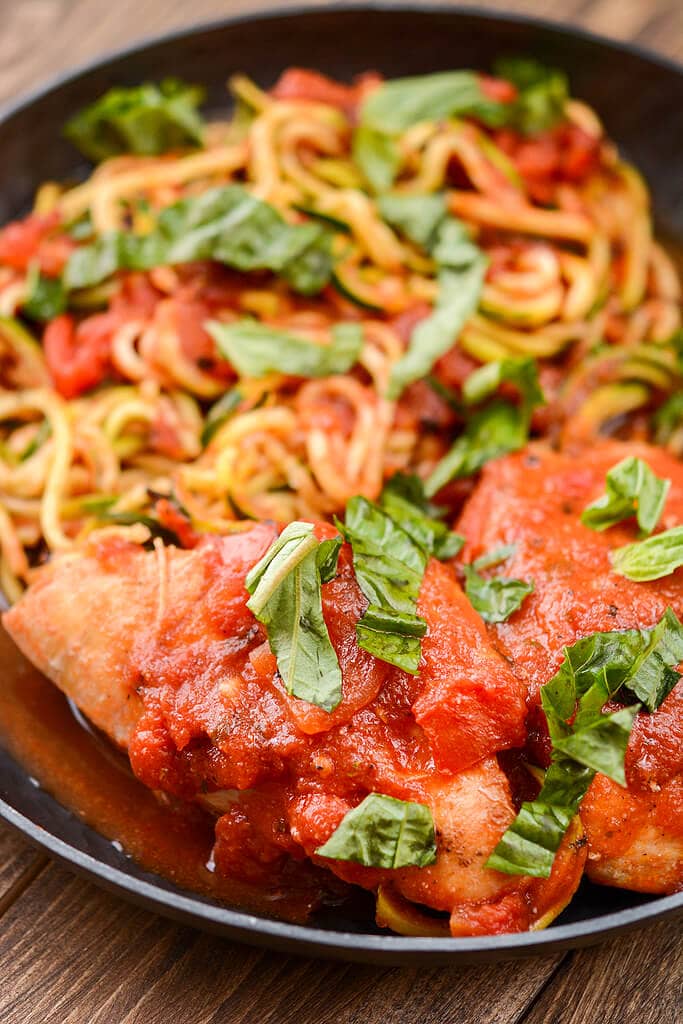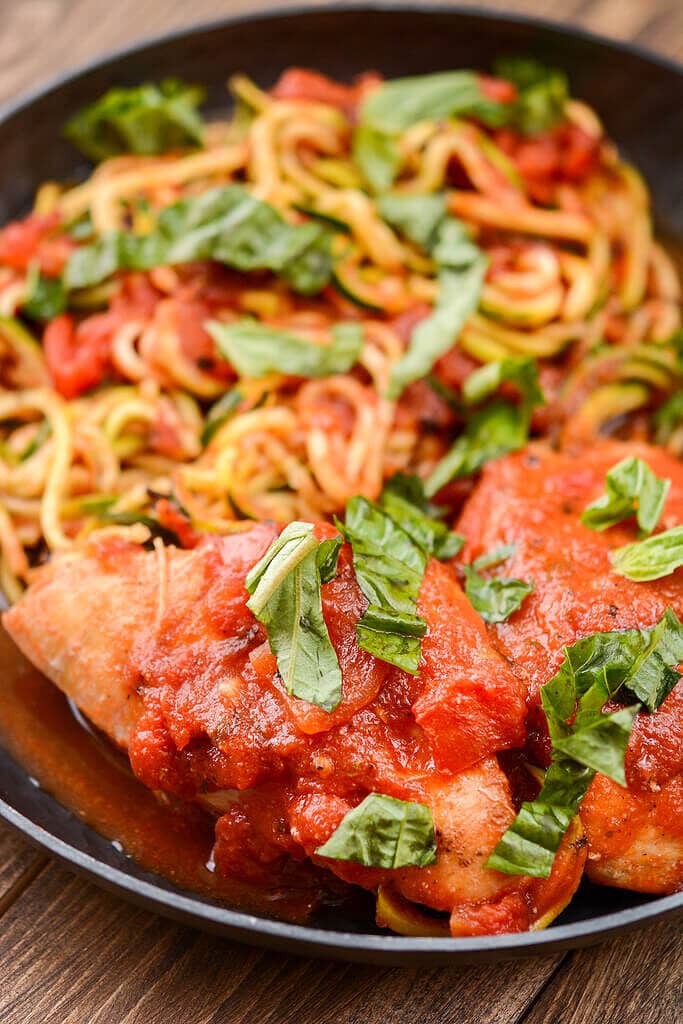 Or maybe tortellini soup is your style? (I've gotten tons of emails with rave reviews on this one!)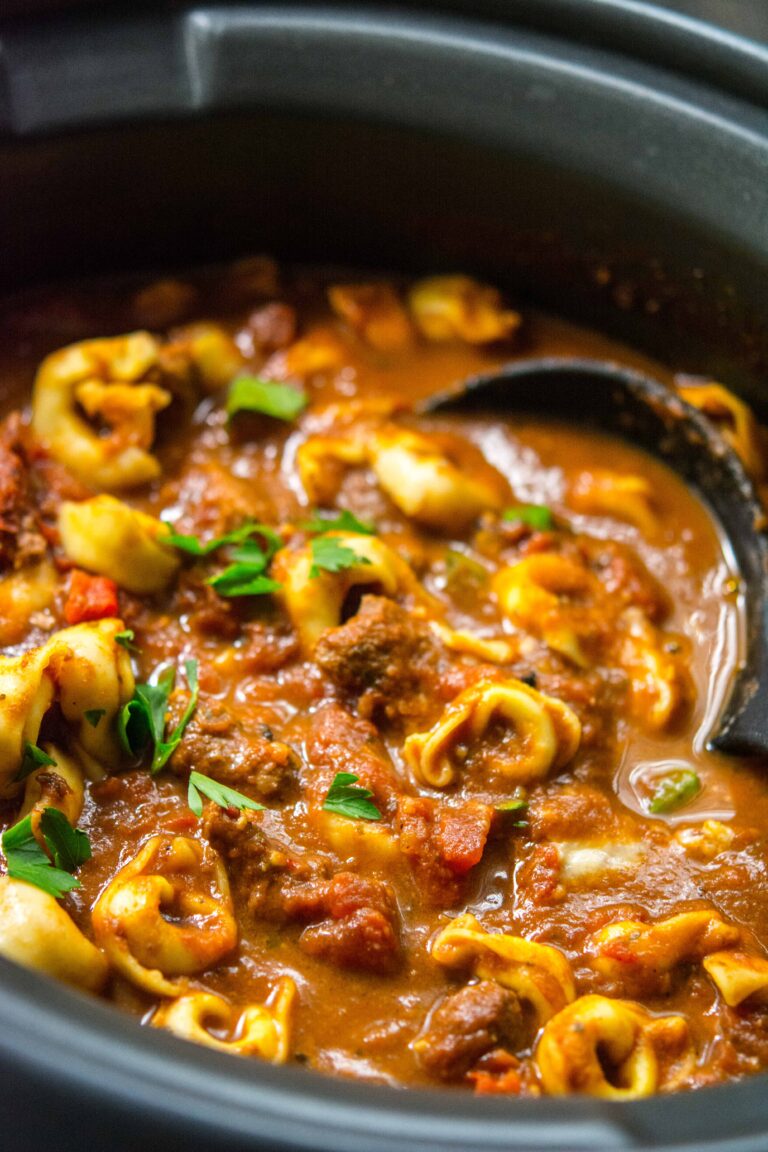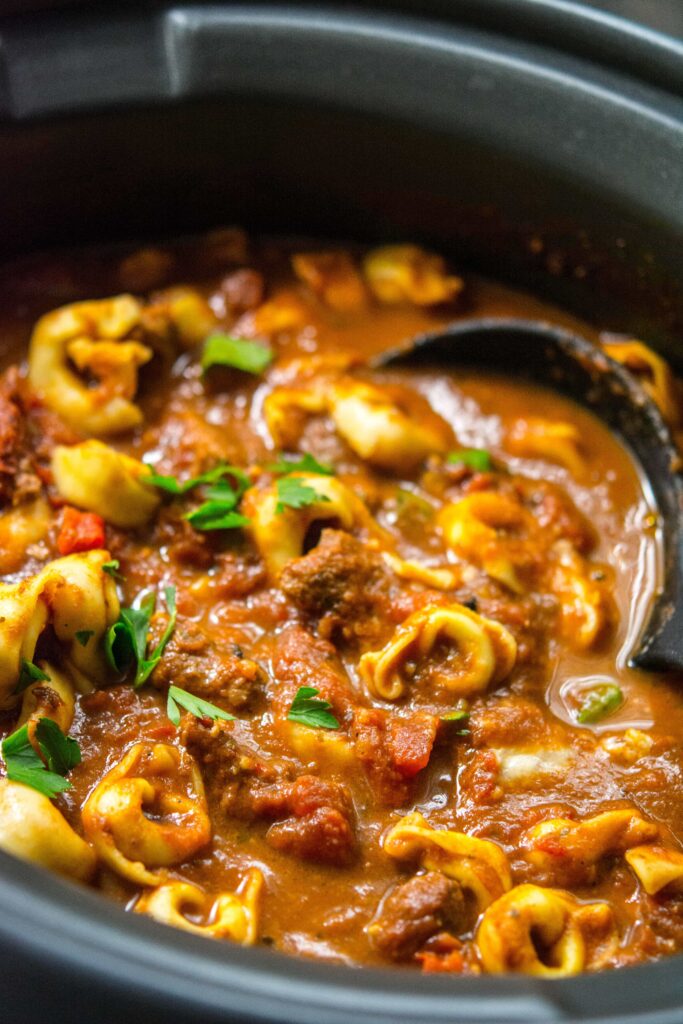 Slow Cooker Gourmet is a participant in the Amazon Services LLC Associates Program, an affiliate advertising program designed to provide a means for sites to earn advertising fees by advertising and linking to amazon.com. If you purchase a product through this link I will earn a small commission. As always, I only recommend products I use and love!