Slow Cooker Zucchini Lasagna
Healthier veggie noodles are popular for a reason! The Slow Cooker Zucchini Lasagna will give you that pasta fix without all the guilt!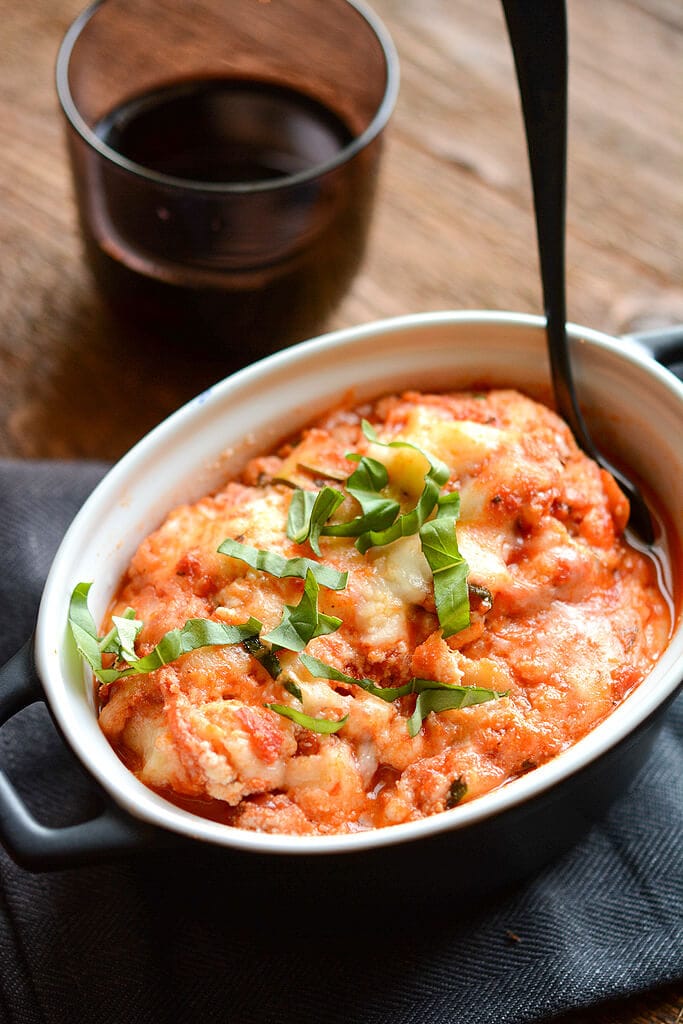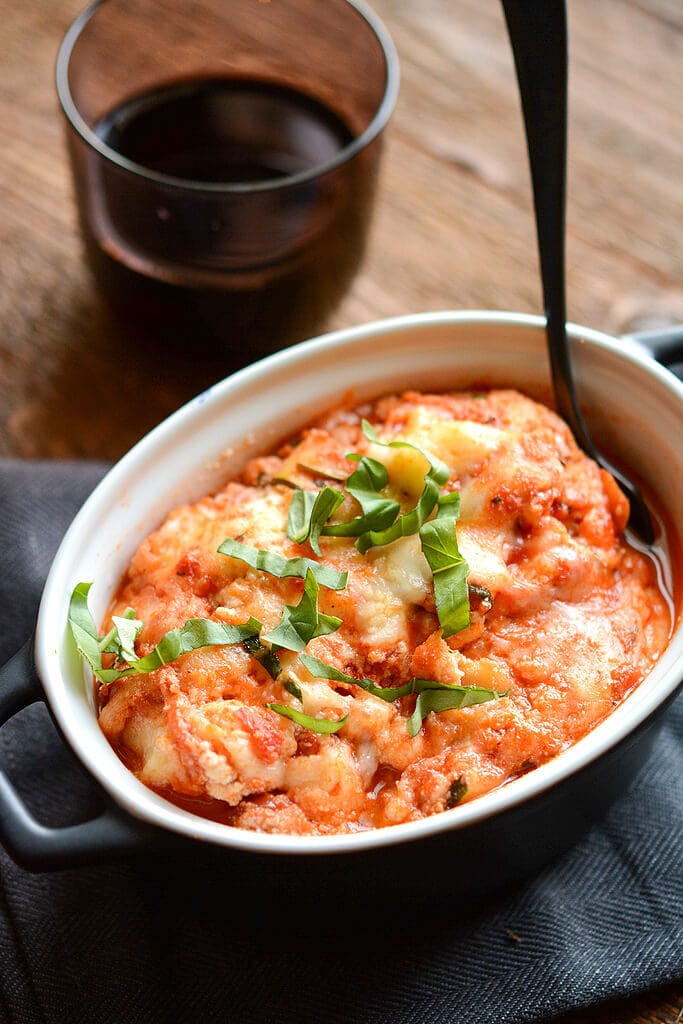 This recipe has been years in the making for me. I've seen all sorts of beautiful recipes out there using zucchini as the noodles but every time I've tried it's just ended up in a soggy mess. But the idea was so compelling to me (I mean, a healthy-ish lasagna? little guilt?) that I had to keep trying. I tried out the different tips and tricks with marginal success, but the lightbulb finally clicked for me when I was making some zucchini fritters with shredded zucchini that needed to be dry, dry dry. Finally, after years of dreaming of it… my very own, Slow Cooker Zucchini Lasagna was born!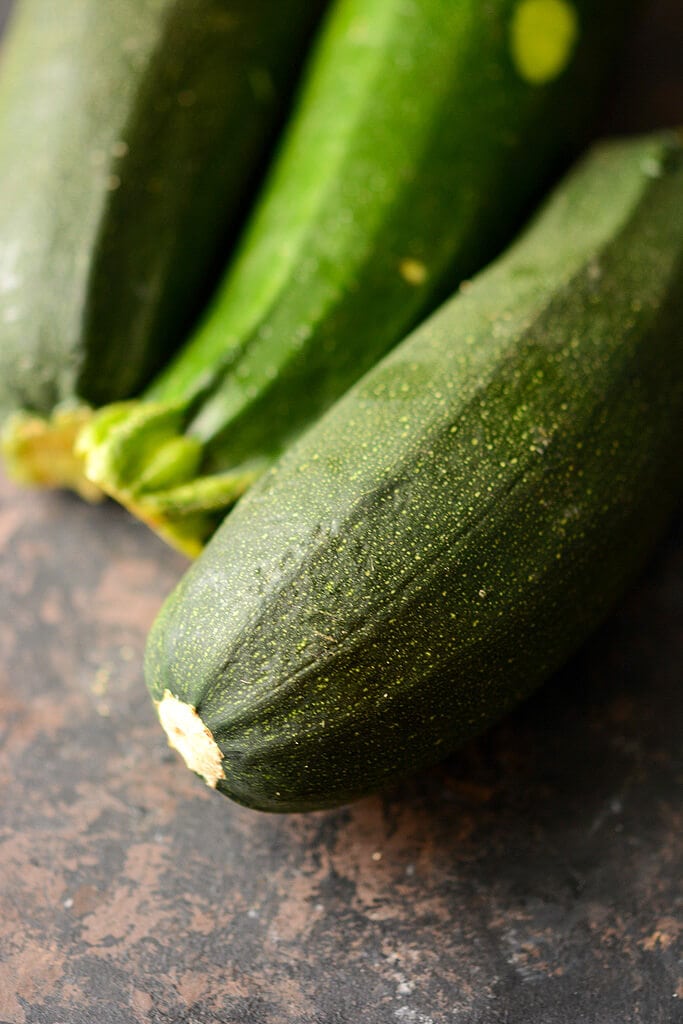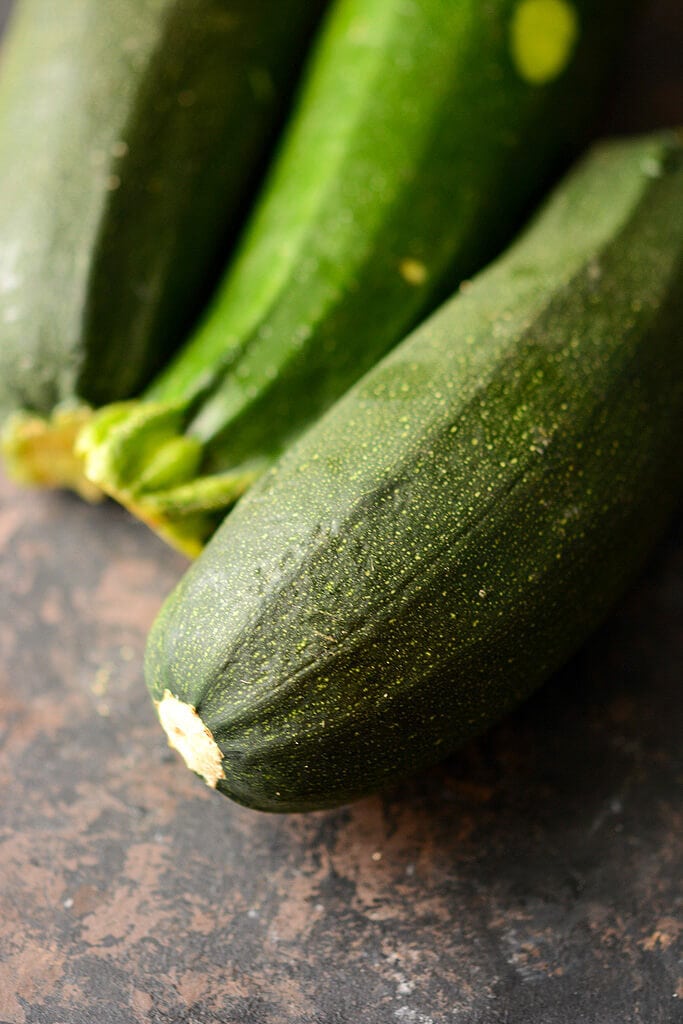 I finally figured out that not only do I need to salt the zucchini very well, I need to let it sit and drain for a decent amount of time. Hard for this impatient girl, but it really does make a difference. Finally, you need to find something that can help you press a lot of the water out as well. I used a potato masher. Not ideal, but it did the job.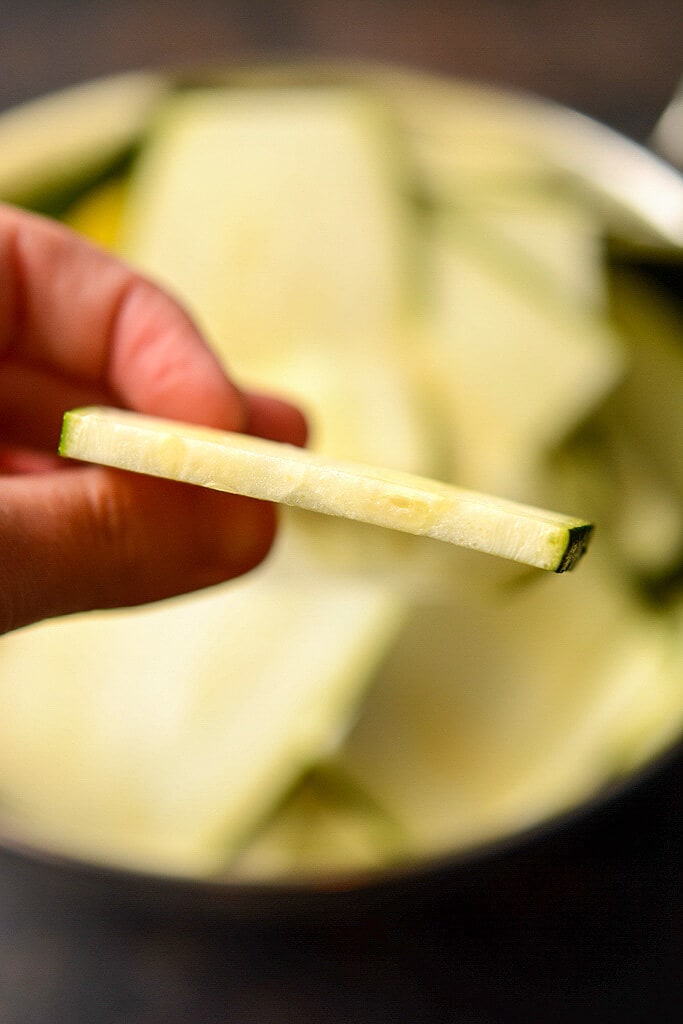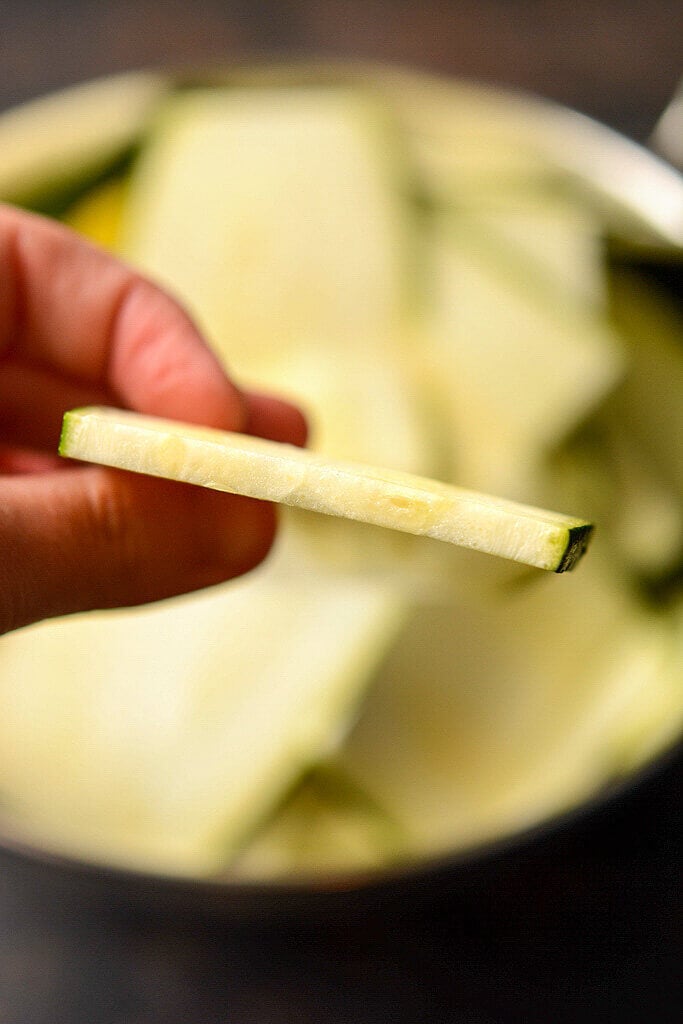 You'll want to cut your zucchini in strips along the length about 1/4 thick so you will need a super sharp knife. Take your time here and get them as even as possible. If you have a mandoline slicer, your job will be so much easier, but it's not a requirement. I don't have one, but am thinking of giving one a try. This is the one I'm looking at. Anybody have it or another they would recommend?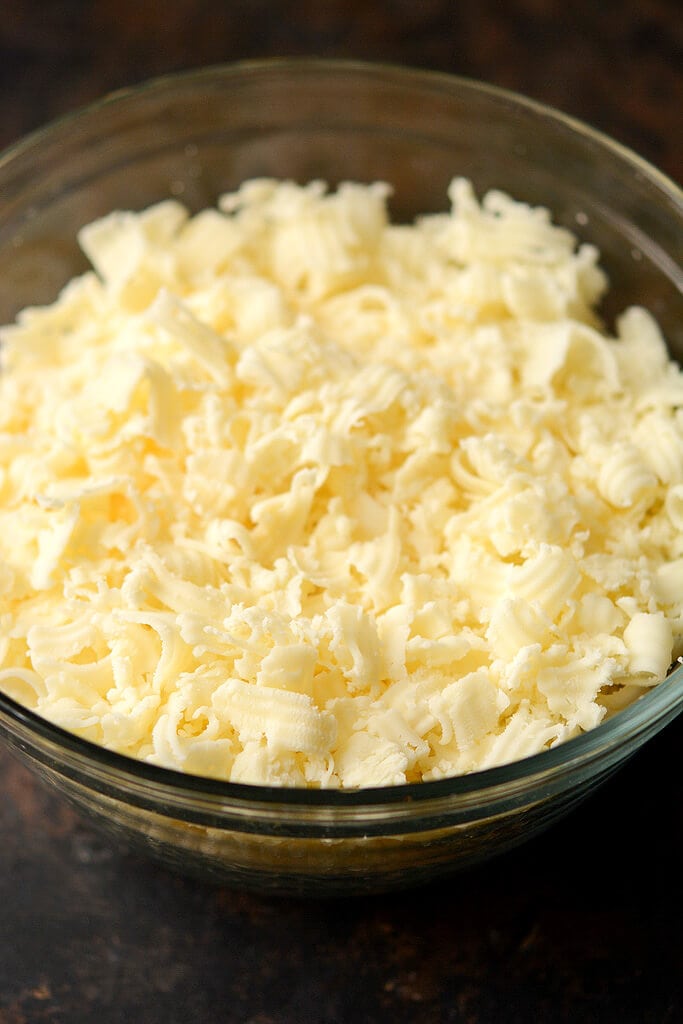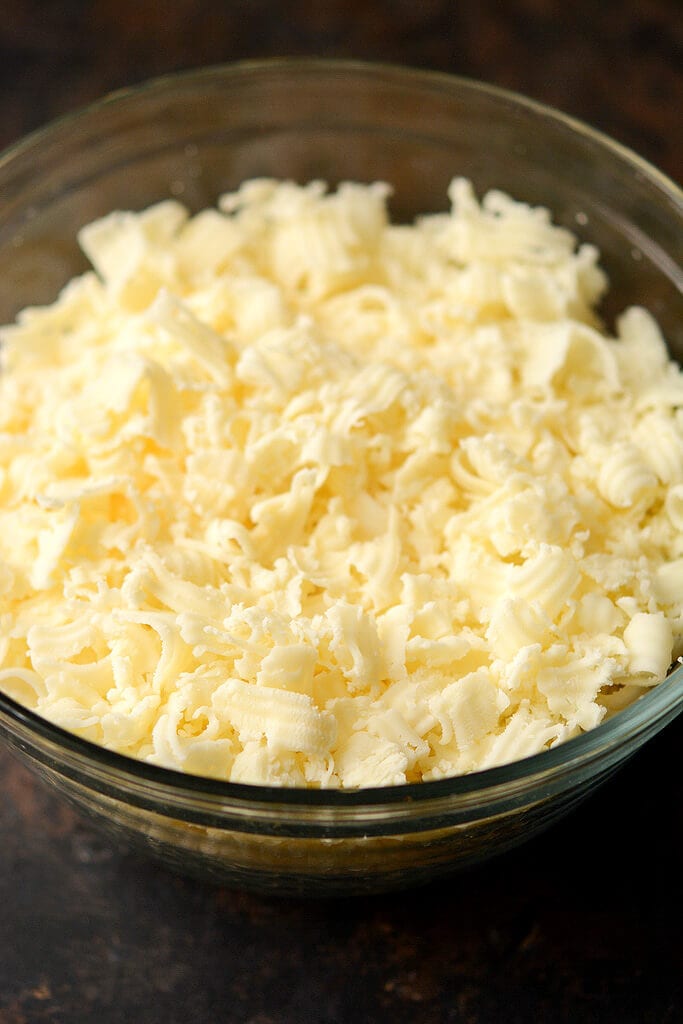 Plenty of cheese is the next requirement and I strongly recommend you grate the cheese yourself. I used a blend of provolone, mozzarella and parmesan. And of course, ricotta.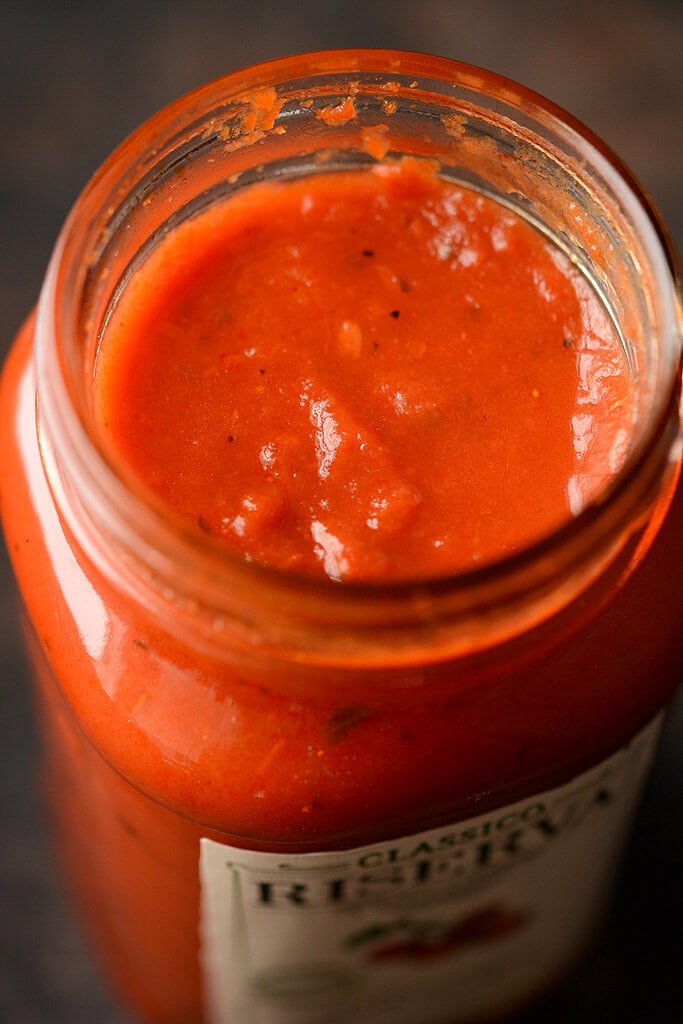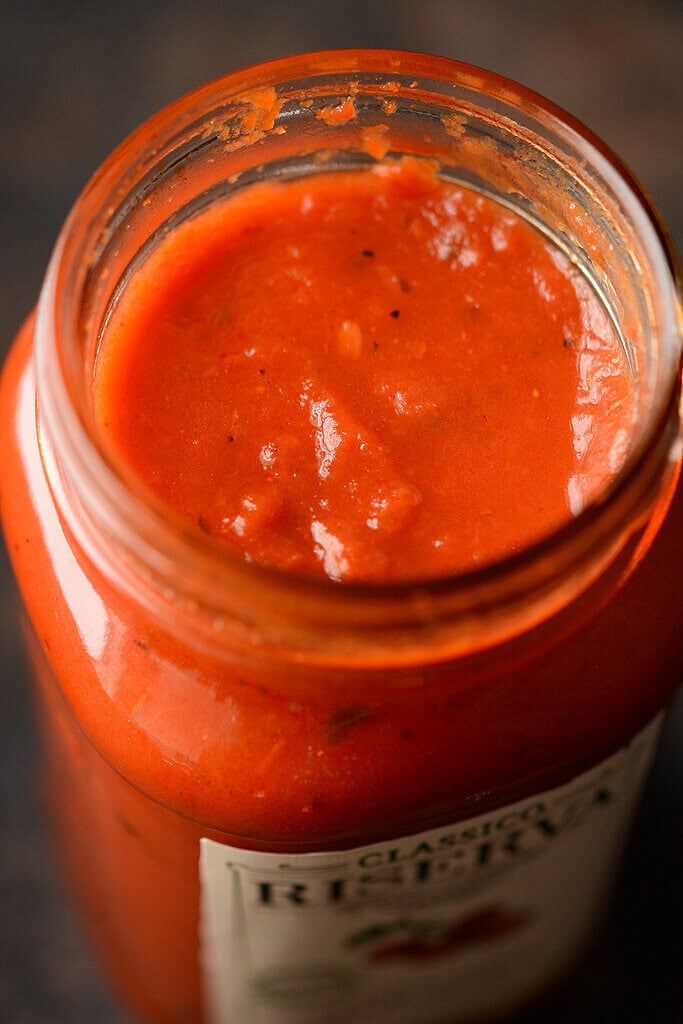 Last up, you'll either want to make your own, or find a really great marinara that you love. I do love my homemade version the most, but since I don't always plan ahead and tend to make dinner decisions based on current day cravings, sometimes I pick some up at the store. I always look for something with no sugar added. And with plenty of roasted garlic, but that's because I tend to be a garlic freak, so the garlic thing is totally up to you.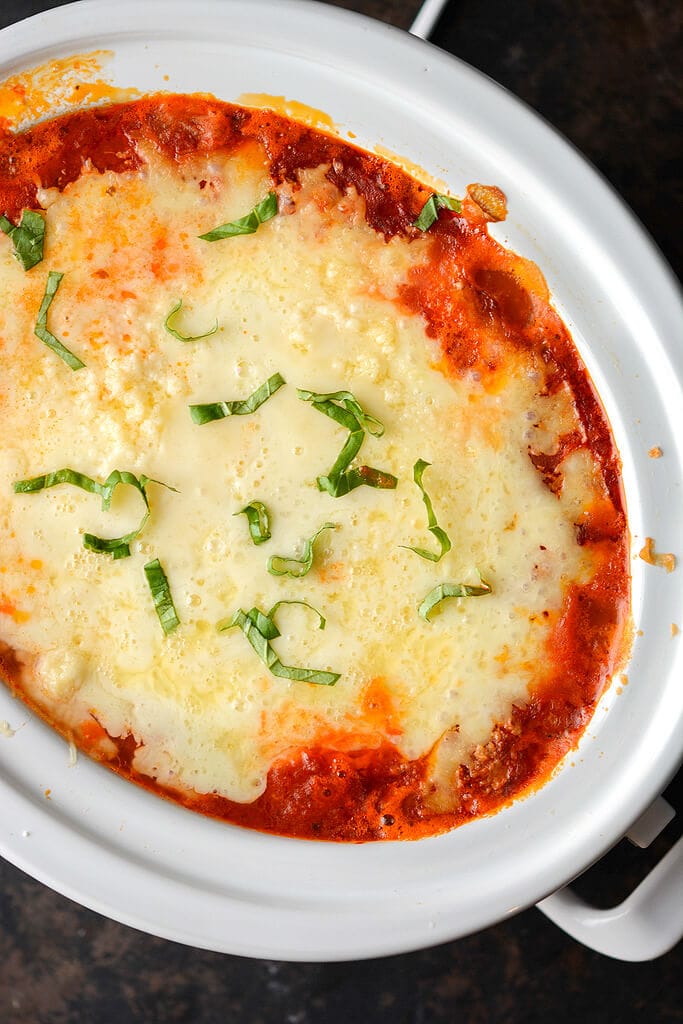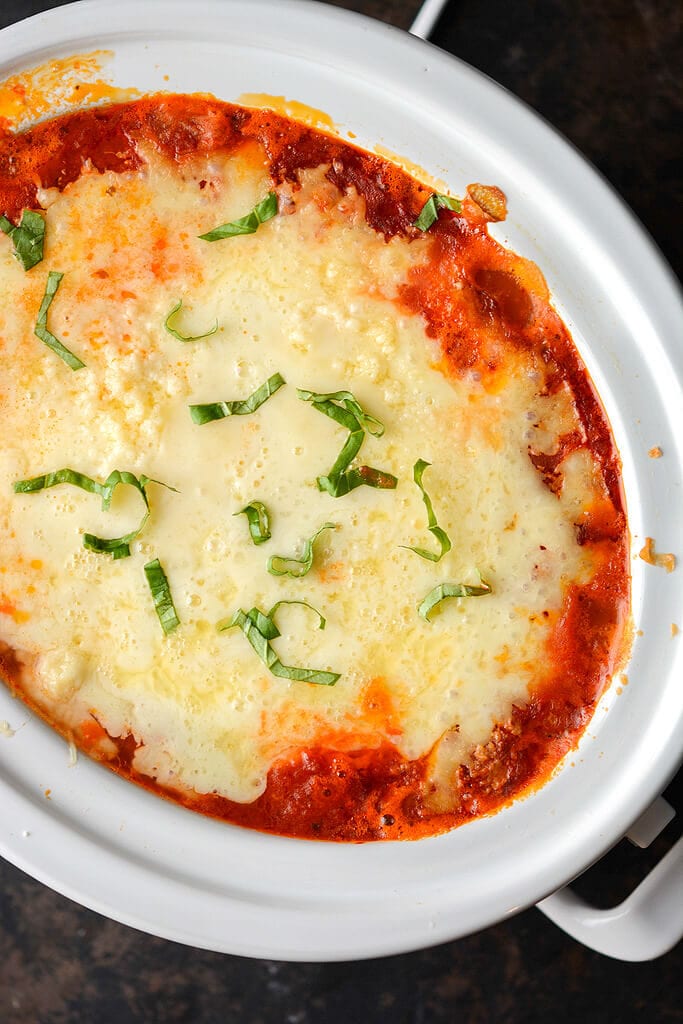 I cooked this up in my new little mini casserole slow cooker and it was the perfect size for 4-6 servings since I knew I didn't want tons of leftovers on this one.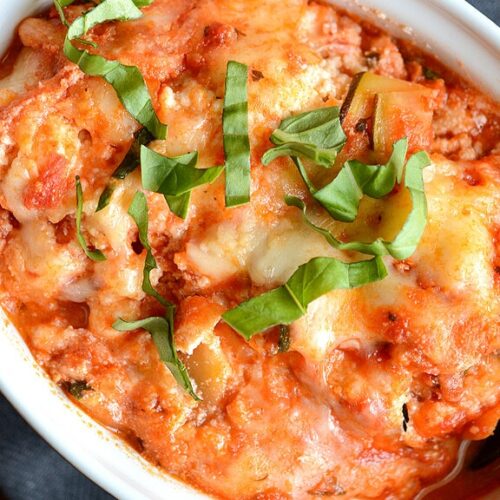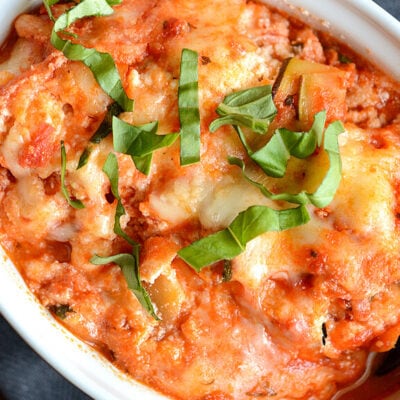 Slow Cooker Zucchini Lasagna
Healthier veggie noodles are popluar for a reason! The Slow Cooekr Zucchini Lasagna will give you that pasta fix without all the guilt!
Ingredients
1.5

pound

zucchini

(about 2-3 depending on size)

1-2

teaspoons

salt

24

oz

marinara sauce

(no sugar added or homemade preferred)

15

oz

ricotta cheese

8

oz

provolone

(shredded)

8

oz

mozzarella

(shredded)

1/4

cup

shredded parmesan cheese

Fresh basil for garnish

(if desired)
Instructions
Cut ends from squash and then using mandoline or sharp knife, slice lengthwise into 1/4 inch thick strips

Place in a large colander over a bowl or over the sink and sprinkle well with 1 teaspoon of salt

Let sit for at least 20-30 minutes and then cover with a paper towel and gently press out at much water as you can (I used a potato masher, carefully!) and pat them dry

If they still seem to have a lot of water, add a little more salt and repeat

Add about 1/2 cup marinara in bottom of slow cooker, then layer about 1/3 of the noodles, cheeses (except parmesan) and more sauce until you have 3 layers.

Top with remaining sauce, cheese and and parmesan cheese

Cover and cook on high for 2-3 hours or low for 4-6 until "noodles" are tender

Remove cover and let sit for about 15-20 minutes before slicing and serving with fresh basil ribbons
Nutrition
Calories:
433
kcal
Carbohydrates:
13
g
Protein:
30
g
Fat:
29
g
Saturated Fat:
18
g
Cholesterol:
95
mg
Sodium:
1682
mg
Potassium:
826
mg
Fiber:
2
g
Sugar:
8
g
Vitamin A:
1660
IU
Vitamin C:
28.2
mg
Calcium:
702
mg
Iron:
2.3
mg
Important nutritional disclaimer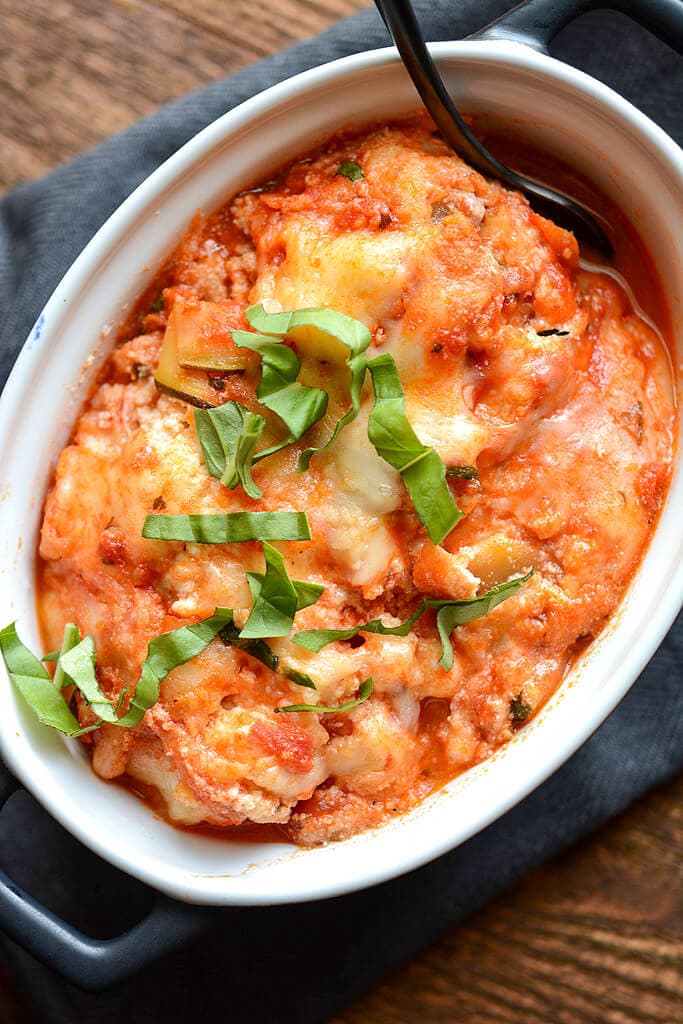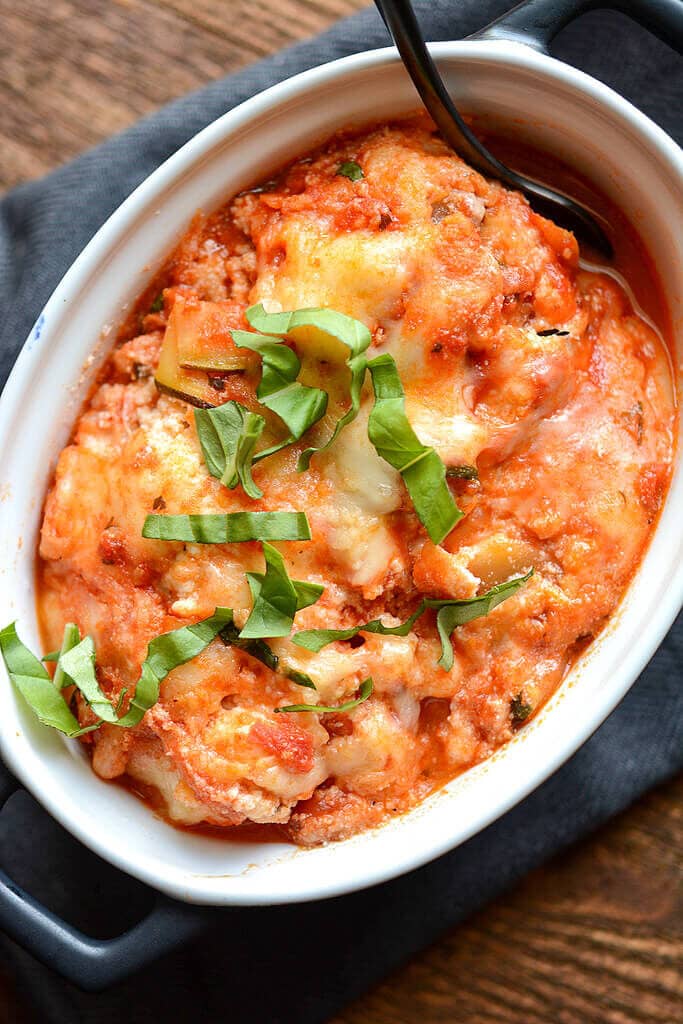 Slow Cooker Gourmet is a participant in the Amazon Services LLC Associates Program, an affiliate advertising program designed to provide a means for sites to earn advertising fees by advertising and linking to amazon.com. If you purchase a product through this link I will earn a small commission. As always, I only recommend products I use and love!
Want a more traditional lasagna recipe?
3 Ingredient Slow Cooker Lasagna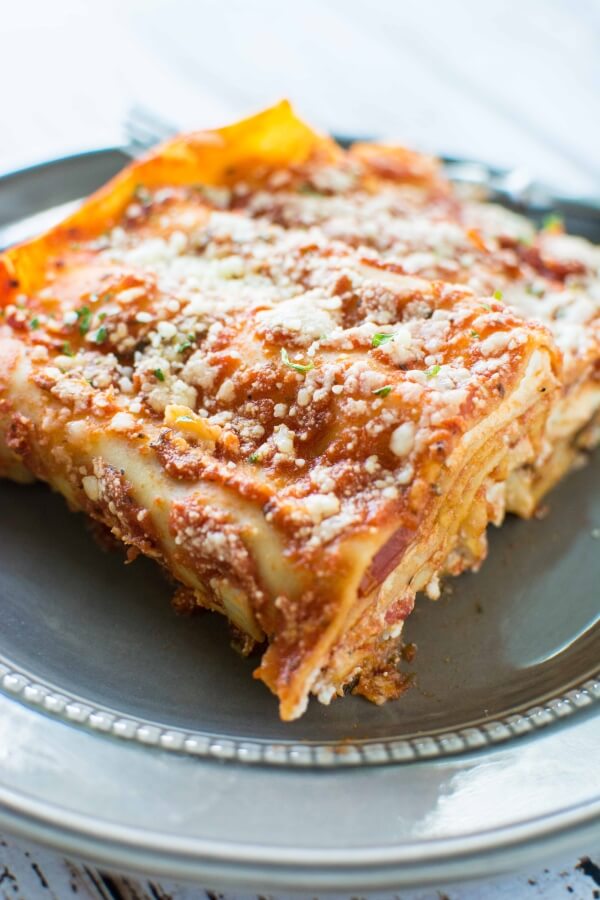 Or how about a non-traditional Mexican Lasagna in your Slow Cooker?!