3 Ingredient Slow Cooker Lasagna
Making lasagna in the slow cooker is a genius way to get a delicious meal on the table! This 3 Ingredient Slow Cooker Lasagna is so easy and tasty, it will blow your mind!!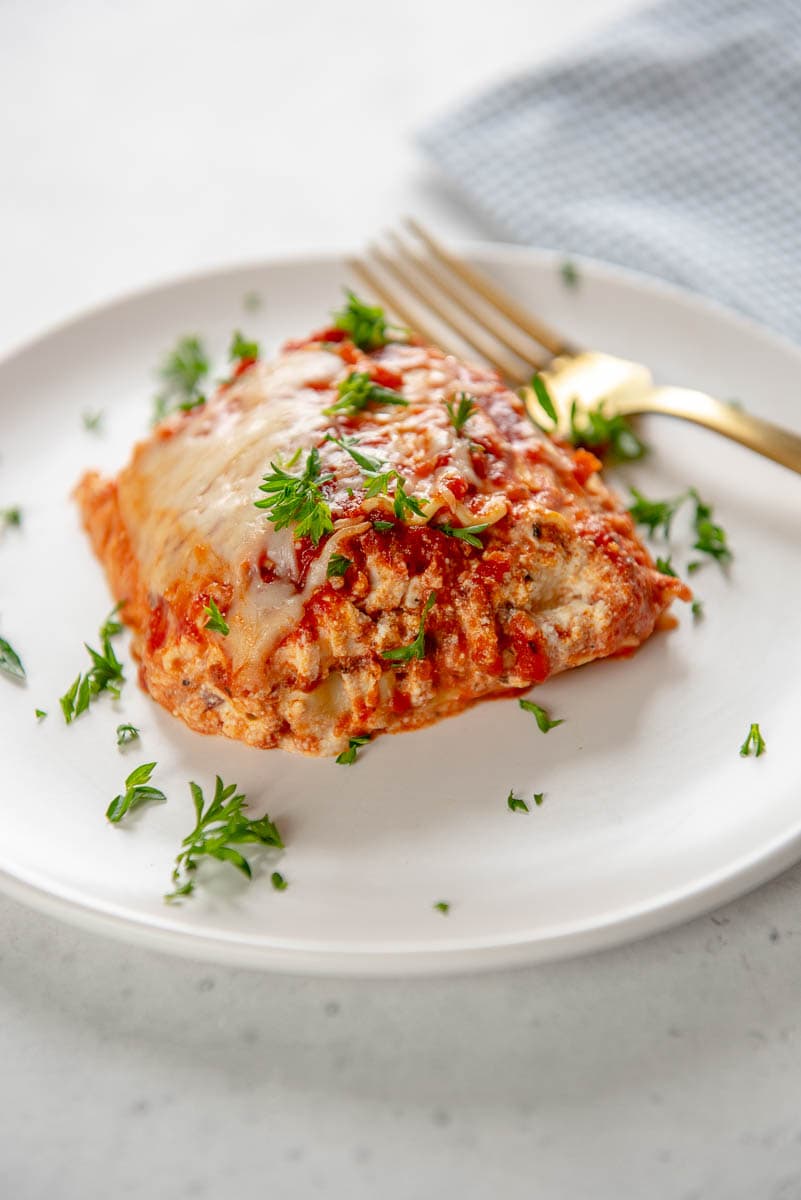 Why make lasagna in the slow cooker?
It's really as simple as knowing that choosing your favorite pasta sauce will let you make an amazing dinner that will be done with very little effort. Is it a cheater kind of meal? Sure. In fact, it may not be so much a recipe as a meal idea. But I also know that many of you are like me and it pains you to spend a money eating out only because you didn't have time to make dinner. Having simple go-to items on hand (in this case only 3!!) makes this a dish that can serve as a backup on a busy day or even a yummy treat when everyone wants lasagna. They don't have to know it was easy to make this 3 Ingredient Slow Cooker Lasagna!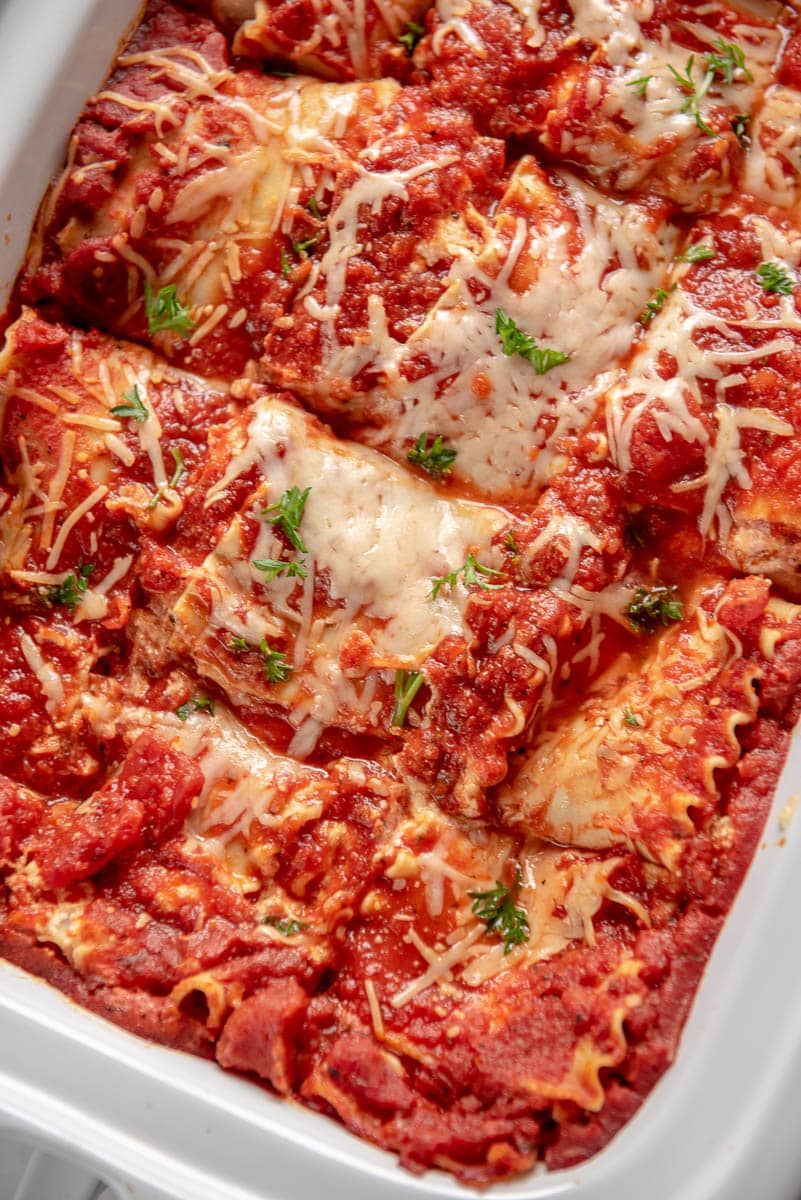 Notes for making this slow cooker lasagna recipe:
Use no boil noodles, a carton of ricotta and your favorite sauce for layers and layers of cheesy goodness.
I love a tomato basil sauce and the fresh flavor works really well in this simple dish.
I layered this up in my casserole crock which cooks lasagna perfectly for me every time.
This takes about 15 minutes of prep time and will cook in about 2-3 hours on high or 4-6 on low
Plan your time because you don't want this sitting for too long after cooking as the noodles can get overdone
If you don't have a casserole slow cooker, I've also done lasagna in my oval slow cookers and it works very well, you just have to break up the noodles to fit. Either way, get these few ingredients and make yourself a meal that will be better, easier and so much cheaper than takeout!!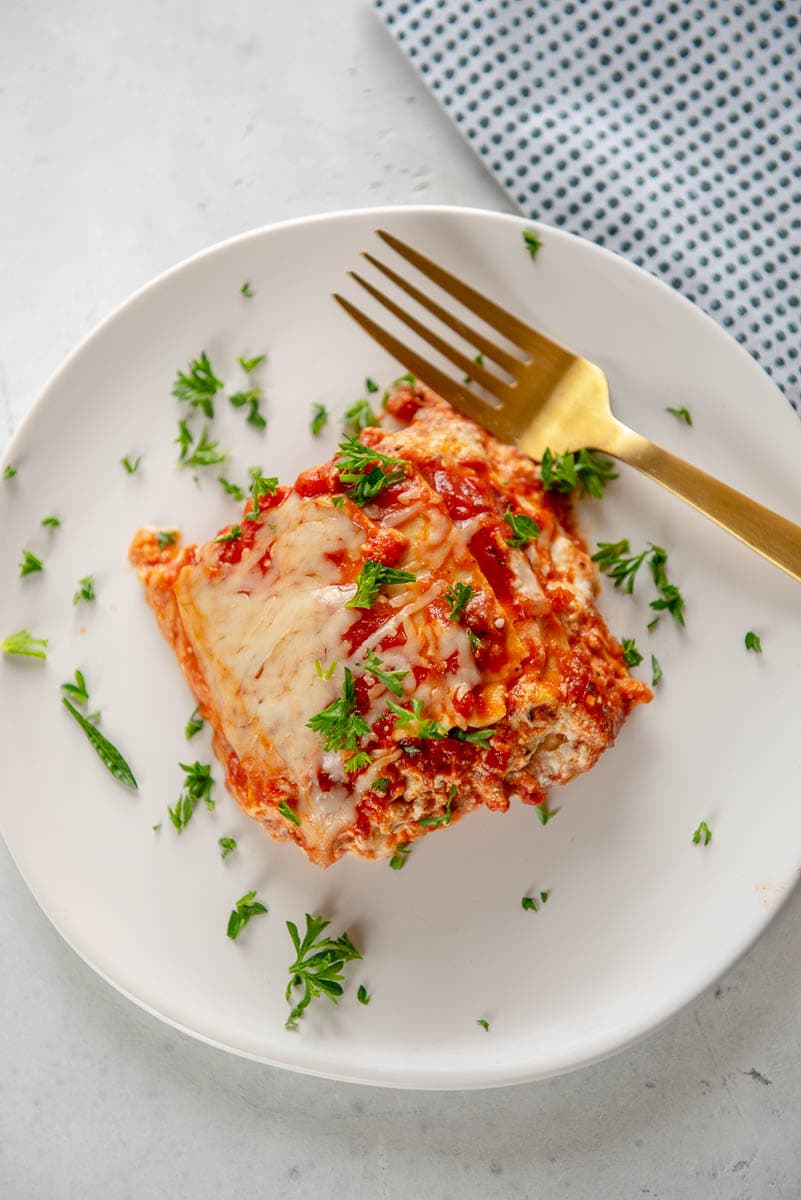 Can you really make pasta dishes in the slow cooker?
Yes!! Some of my most popular recipes on this site are pasta recipes in the slow cooker! And this cheese lasagna is probably the easiest because we use no boil noodles that will cook up perfectly. They come in both flat and regular ridged so you can choose what works best for you. Other favorite pasta recipe are buffalo chicken pasta and chicken alfredo pasta.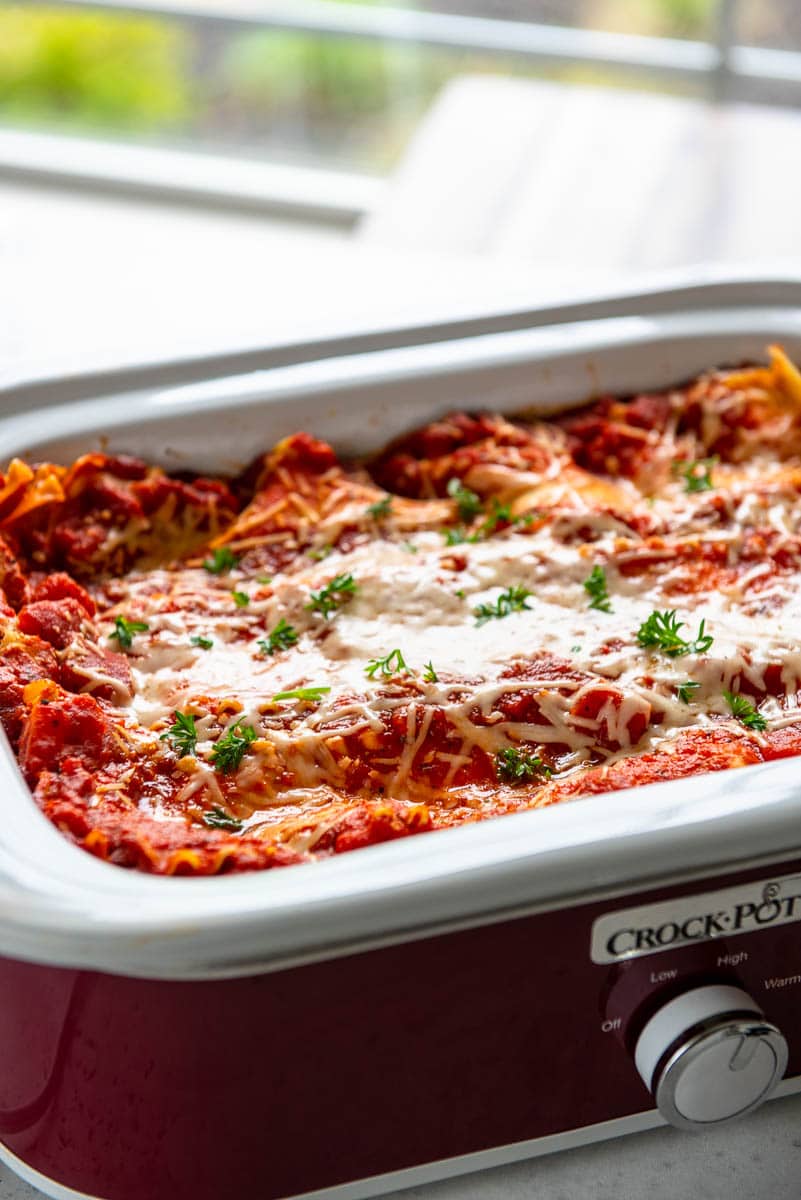 Can I add/change/adjust this recipe?
This is a very basic recipe and delicious on it's own. It's perfect for kids and picky eaters alike, but would also be easy to customize for your family. Some ideas include:
brown ground beef and season with Italian seasoning and add to layers
swap ricotta for cottage cheese, mozzarella cheese or Italian cheese blend
add leftover shredded chicken
add layers of Alfredo sauce
add fresh herbs
If you make this, leave a comment and let me know if you make it as is or if you customize it!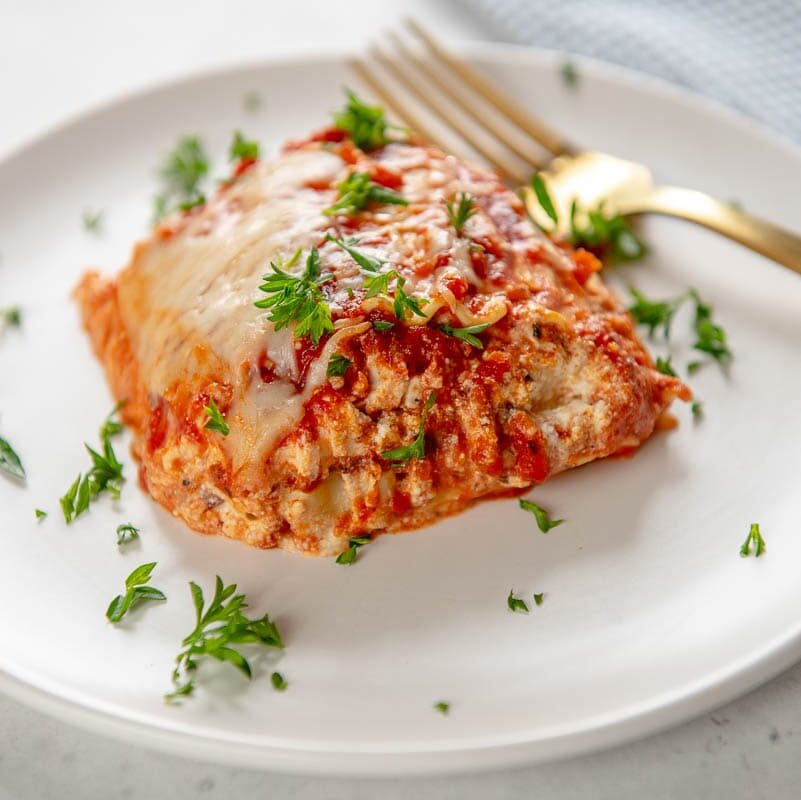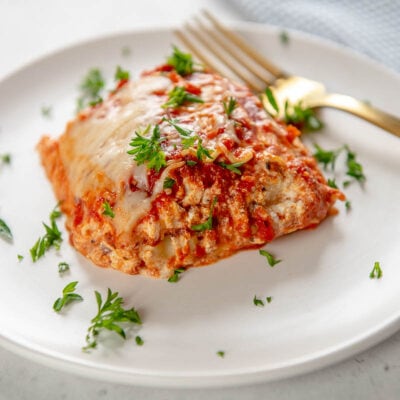 3 Ingredient Slow Cooker Lasagna
Making lasagna in the slow cooker is a genius way to get a delicious meal on the table! This 3 Ingredient Slow Cooker Lasagna is so easy and tasty, it will blow your mind!!
Ingredients
9

oz

oven ready lasagna noodles

48

oz

tomato basil pasta sauce

32

oz

ricotta cheese

1/2

cup

grated parmesan cheese

optional
Instructions
Spray slow cooker with non-stick spray if desired

Add 1 cup of sauce and spread over bottom of slow cooker

Add 3-4 noodles on top of sauce, break apart if necessary

Top with about 3/4 cup ricotta cheese

Top with 1/2 - 3/4 cup sauce (depending on how saucy you like it)

Repeat with noodles, ricotta and sauce 3 more times

Top with 3-4 final noodles and one more cup of sauce

Sprinkle with parmesan cheese if desired

Cover and cook on high for 2-3 hours or low for 4-6
Nutrition
Calories:
256
kcal
Carbohydrates:
24
g
Protein:
14
g
Fat:
12
g
Saturated Fat:
7
g
Cholesterol:
42
mg
Sodium:
723
mg
Potassium:
507
mg
Fiber:
2
g
Sugar:
6
g
Vitamin A:
865
IU
Vitamin C:
7.9
mg
Calcium:
222
mg
Iron:
1.8
mg
Important nutritional disclaimer
Note: This works best in a Slow Cooker Casserole Crock but can also be made in another 4 quart or larger slow cooker. The noodles will need to be broken to fit.
Need a few more reasons to make 3 Ingredient Slow Cooker Lasagna?
It only takes about 5 minutes to prep
It's perfect for serving up with a tossed green salad for a complete meal
It will be done cooking when you walk in the door, and will smell amazing!