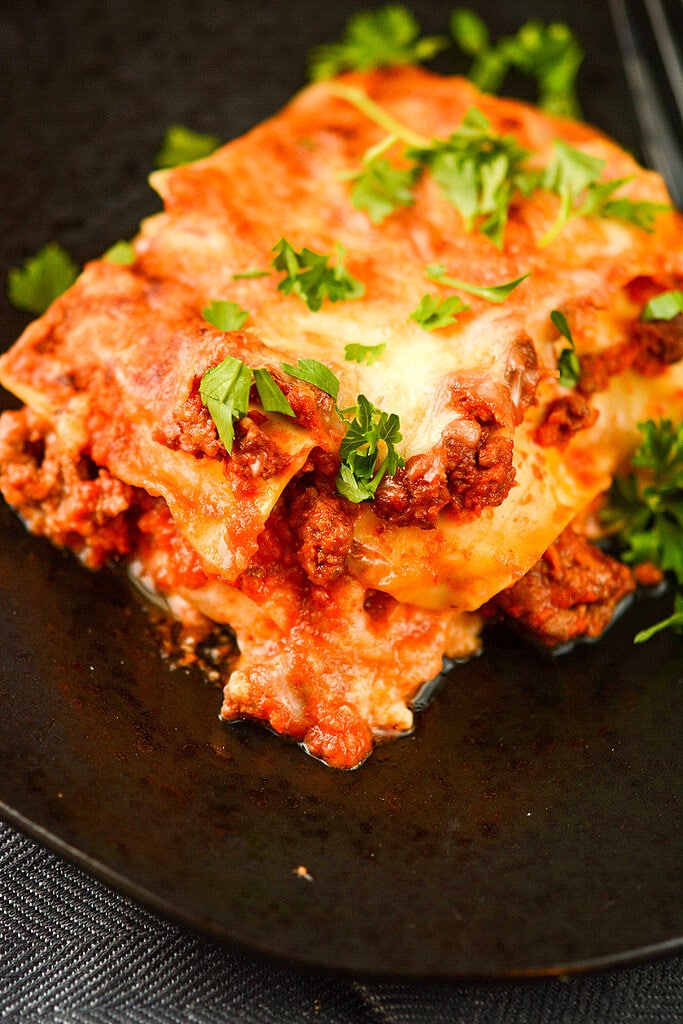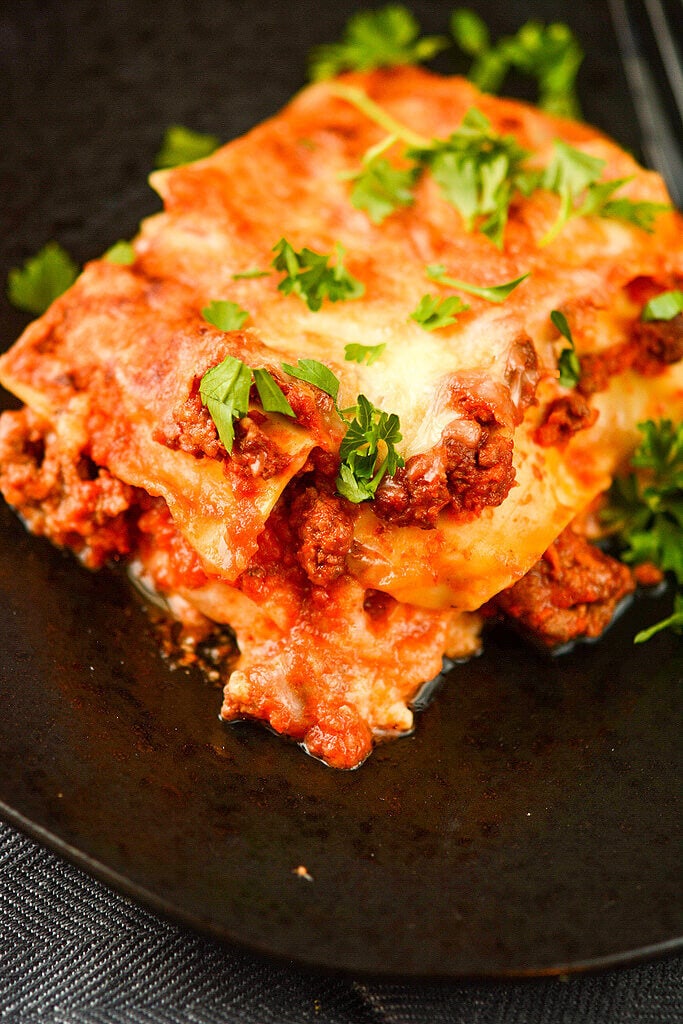 I thought today we might talk a little about time management. Not because I'm any expert at it, but because doing well at it is something I'm always striving for. There are so many things to do in a day, no matter if you are a parent running your kids around, a working professional trying to get important projects out the door, a retired person enjoying your many hobbies, or really, anything you have to or love to get done in a day. So what does this have to do with lasagna? Well, a lot actually. Because no matter what else we have to get done in a day, we most certainly have to eat. And when we can make double duty of one dish, I'd say that's a pretty good stride towards managing our time. This is one of my new goals, and I'm starting with bolognese sauce!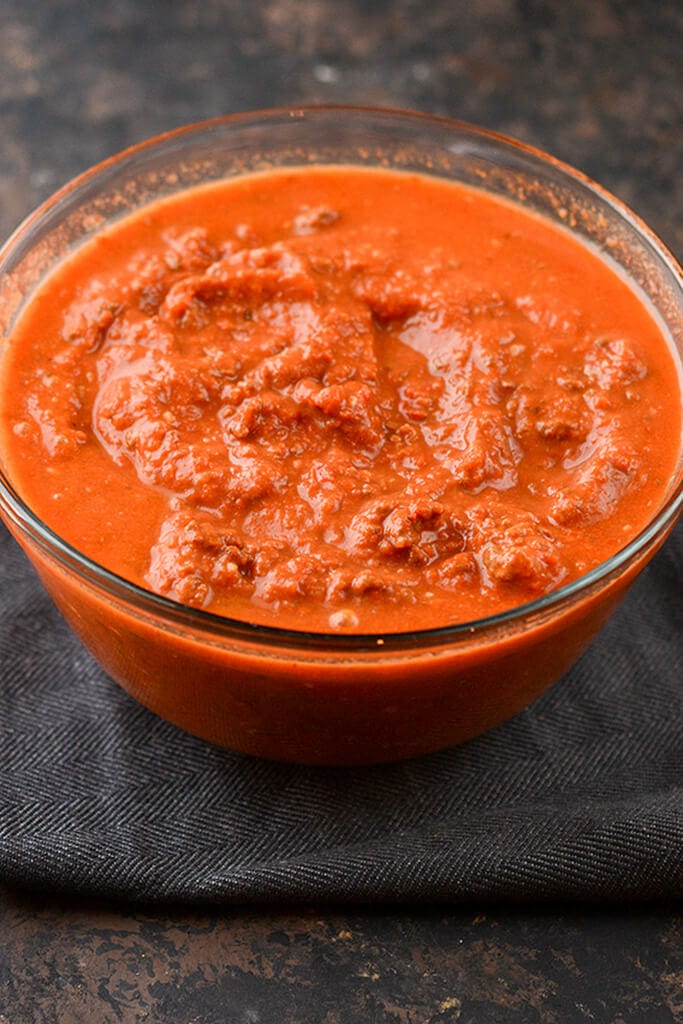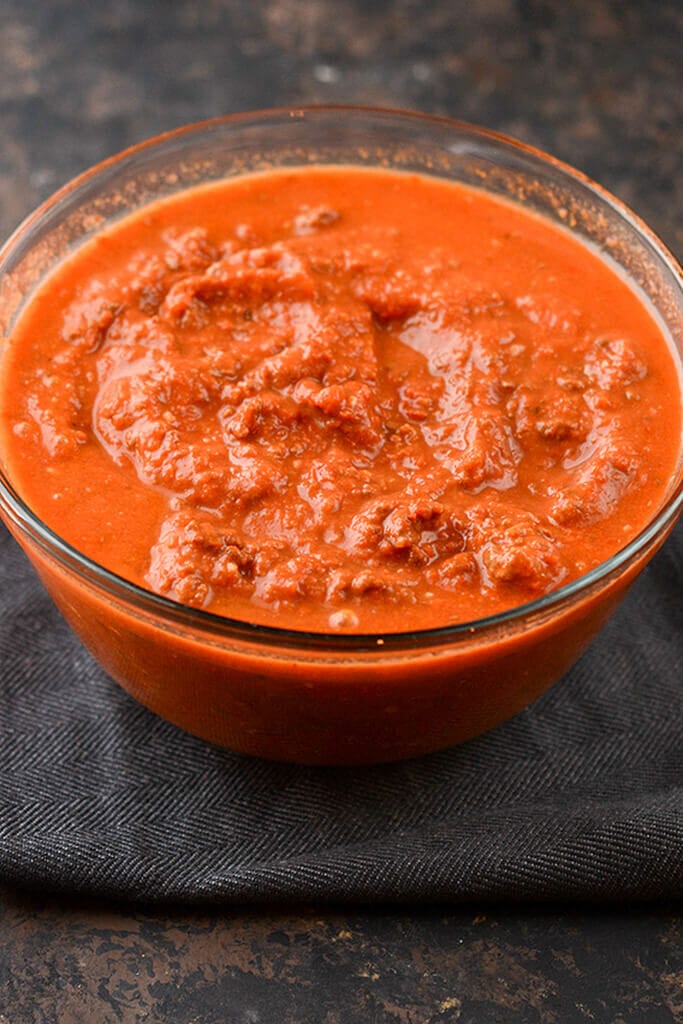 Remember when we made a delicious bolognese sauce and saved ourselves a lot of time by letting it basically simmer all day in the slow cooker? Now we are going to make doubly good use of that time by turning the leftover sauce into an amazing lasagna.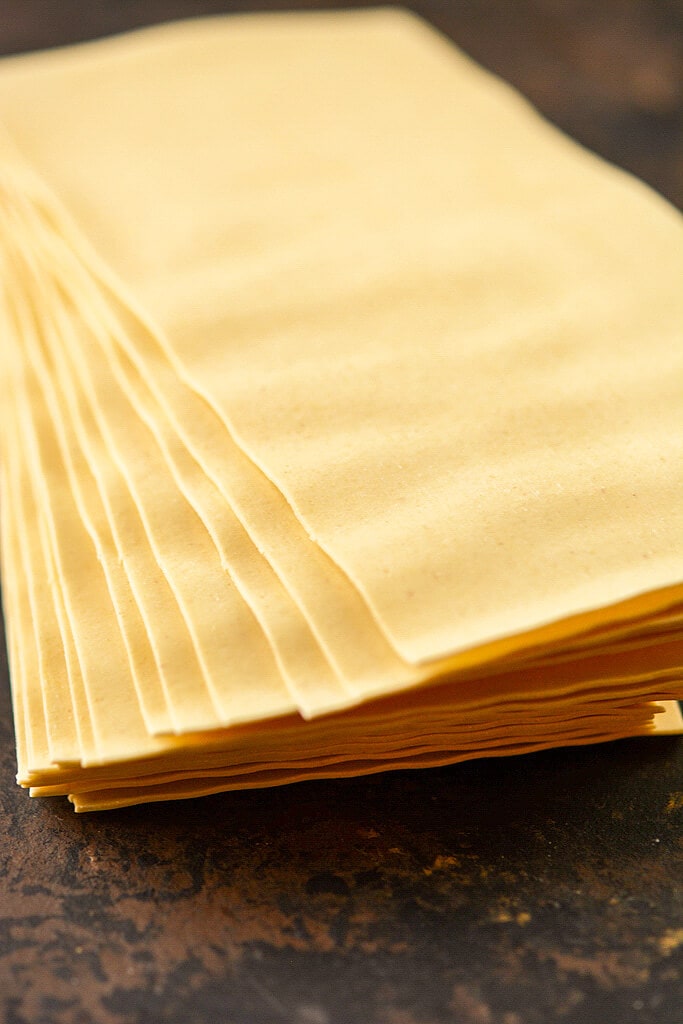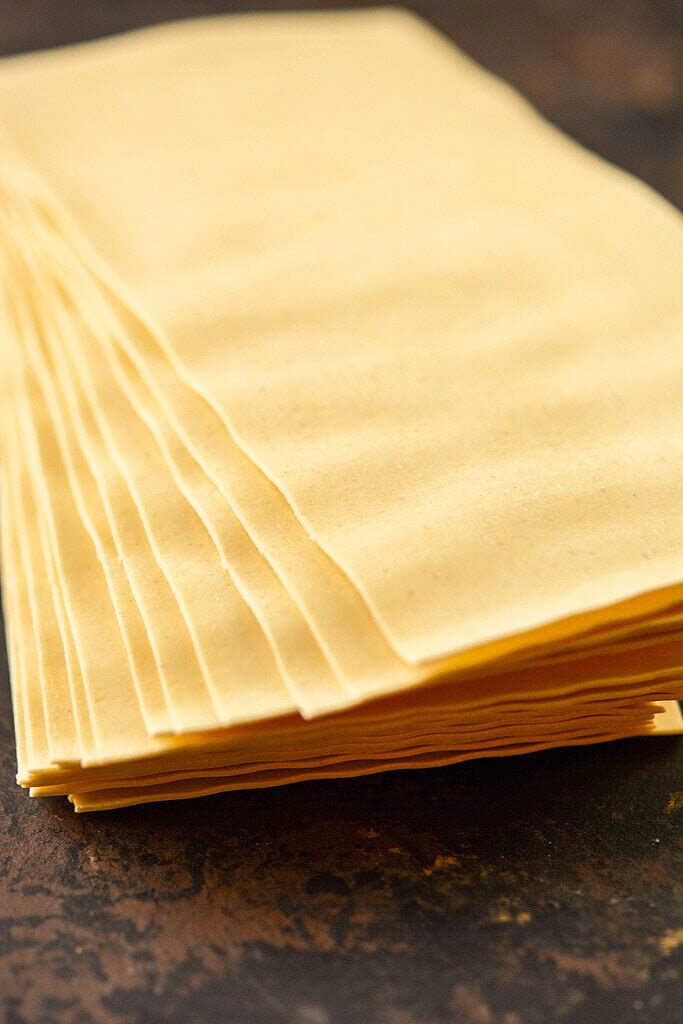 I know what you are thinking... lasagna is a lot of work, right? Not in this case. The sauce is ready to go and we are going to use those wonderful oven ready noodles as a great little shortcut. (As an aside, if you like making homemade noodles, this will turn out even that much better. But it's still so delicious, even with dried noodles).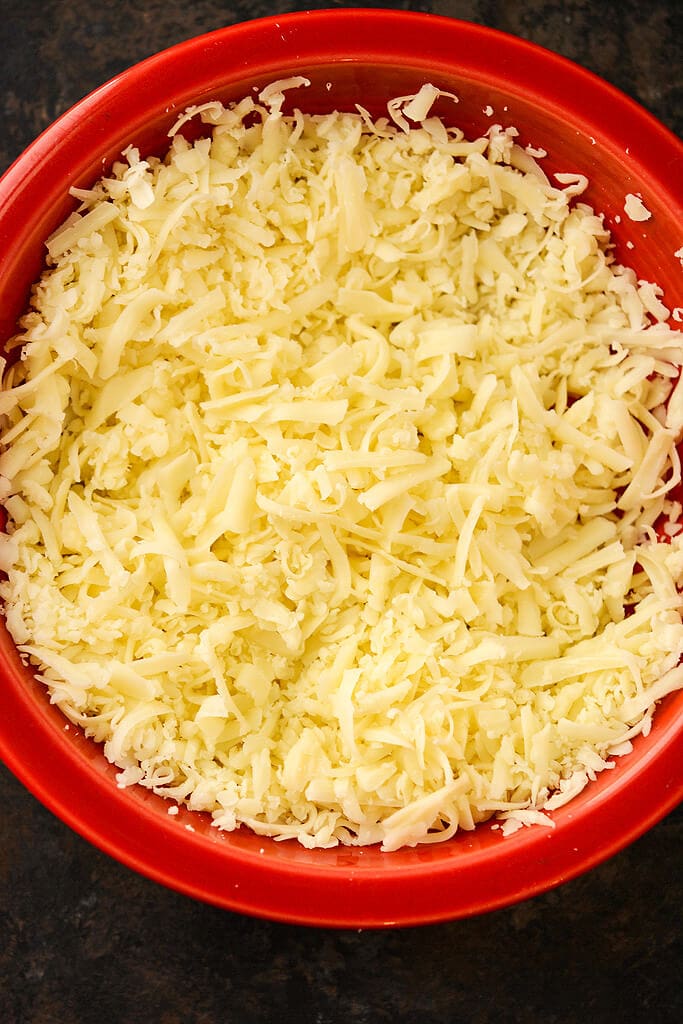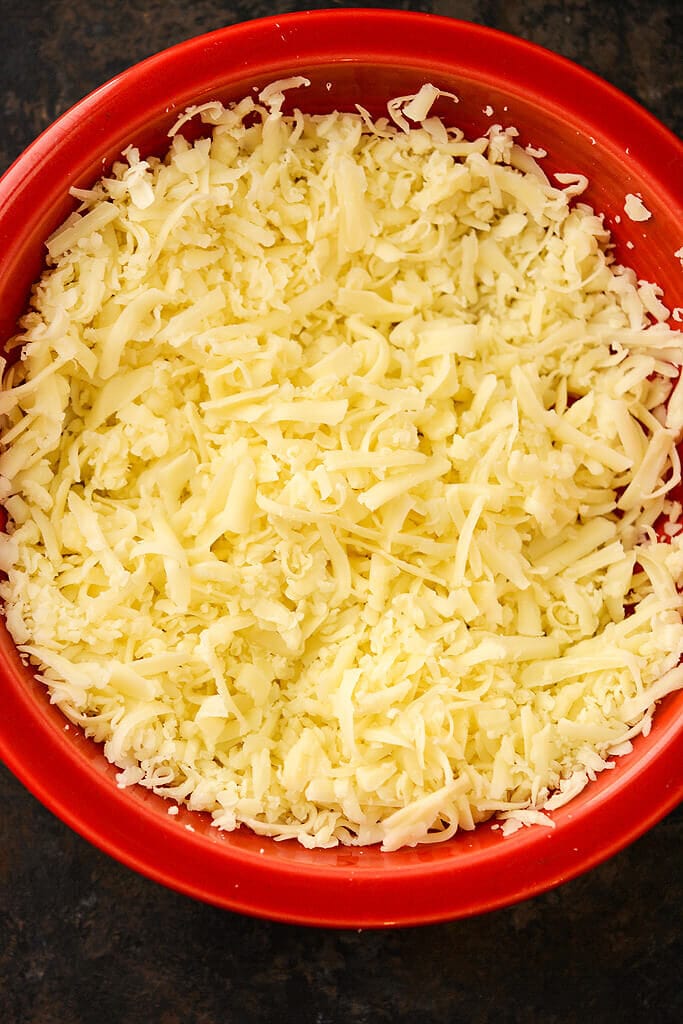 I do (strongly) suggest taking a couple of extra minutes to shred your own cheese from the block. It will be so much more melty and smooth and who doesn't love that. I pretty much shred all my own cheese. Depending on how much I need to shred I will either use this box grater or this attachment on my stand mixer (handy!). And I often coerce my teenager into doing it for me by convincing him it builds muscles 🙂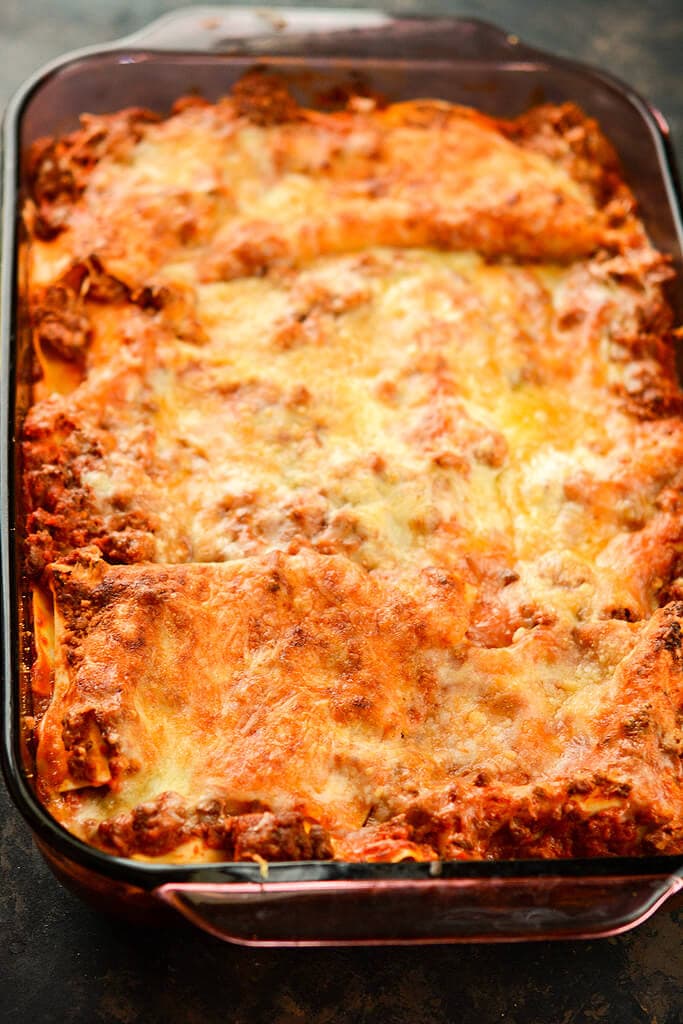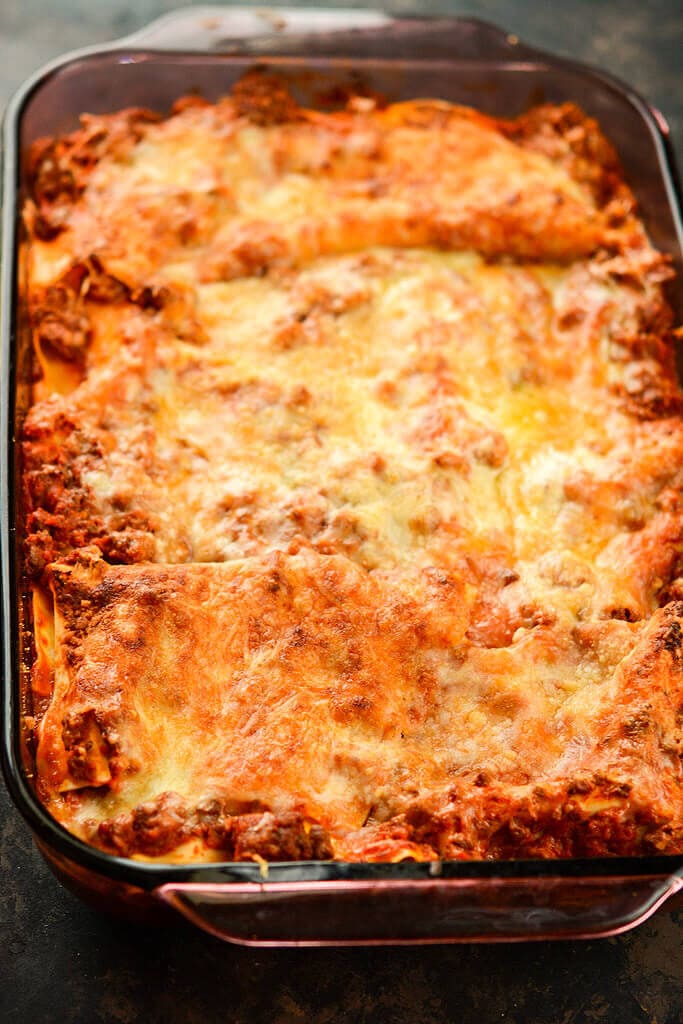 Layer this all up with a wonderful homemade béchamel sauce and you will have a dinner that's out of this world. My family gobbled this down in no time and the beauty is it make a big pan so it's likely you will have leftover for a few lunches (even more time savings!).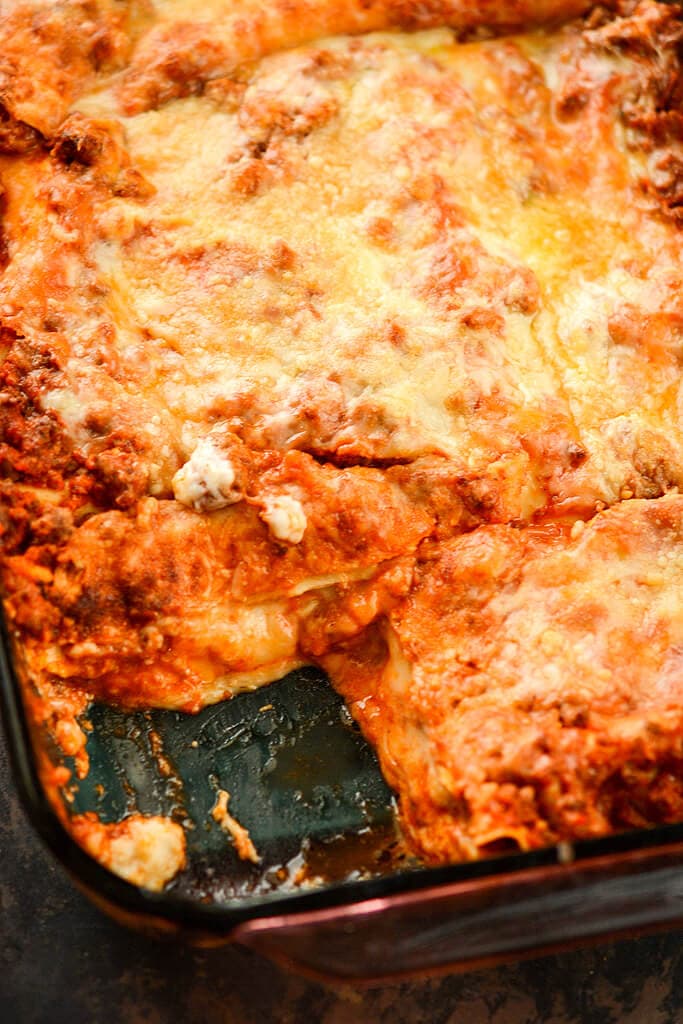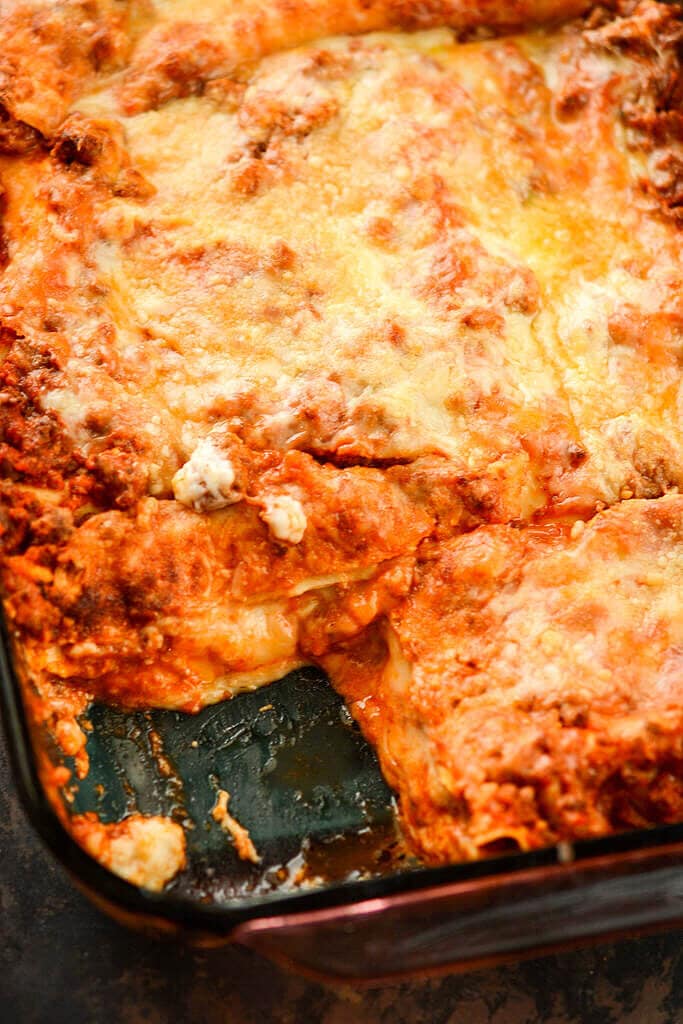 So what are some of your favorite cooking timesavers? Have you figure out the secret to good time management?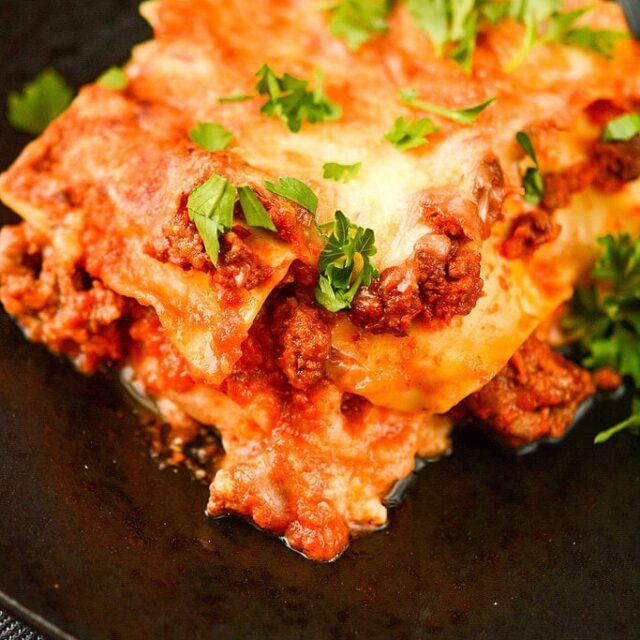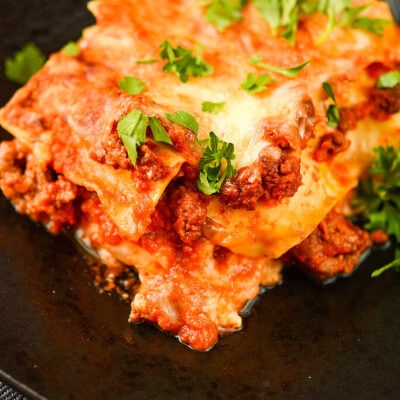 Bolognese Lasagna
Ingredients
For lasagna:
4-6

cups

leftover bolognese sauce

9

oz

oven ready lasagna noodles

15-16 sheets

1

tablespoon

olive oil

3-4

cups

Mozzarella

¾

cup

grated parmesan cheese
For béchamel sauce:
¼

cup

butter

¼

cup

flour

2

cups

milk

salt to taste
Instructions
Let's start by making the béchamel sauce:
Melt butter in saucepan over medium high heat

Whisk in flour until smooth

Slowly add in milk while continuing to whisk over medium high heat until fully incorporated

Turn heat up slightly and continue to whisk as you bring liquid to a slight simmer

Continue until sauce is thickened enough to coat/stick to a spoon (about 3-5 minutes)

Add a pinch of salt to taste and set aside
Assemble lasagna:
Spread olive oil on bottom of pan (and you can add a couple of spoonfuls of sauce too, if desired)

Now it's time to create your first layer: 5 noodles, 1 ½ - 2 cups bolognese, 1 cup béchamel and 1 - 1 ½ cups shredded mozzarella plus ½ cup grated parmesan

Repeat for second layer

For final layer: skip the béchamel sauce

Cover with foil

Bake at 375 for 30 minutes

Remove foil and continue to bake until browned and bubbly, about 10-15 more minutes

Remove from oven and let stand for at least 15-20 minutes before slicing
Important nutritional disclaimer
Note: You could also make this in a casserole slow cooker instead of the oven. You would follow the same assembly instructions and then slow cook on high for 3 hours or low for 6.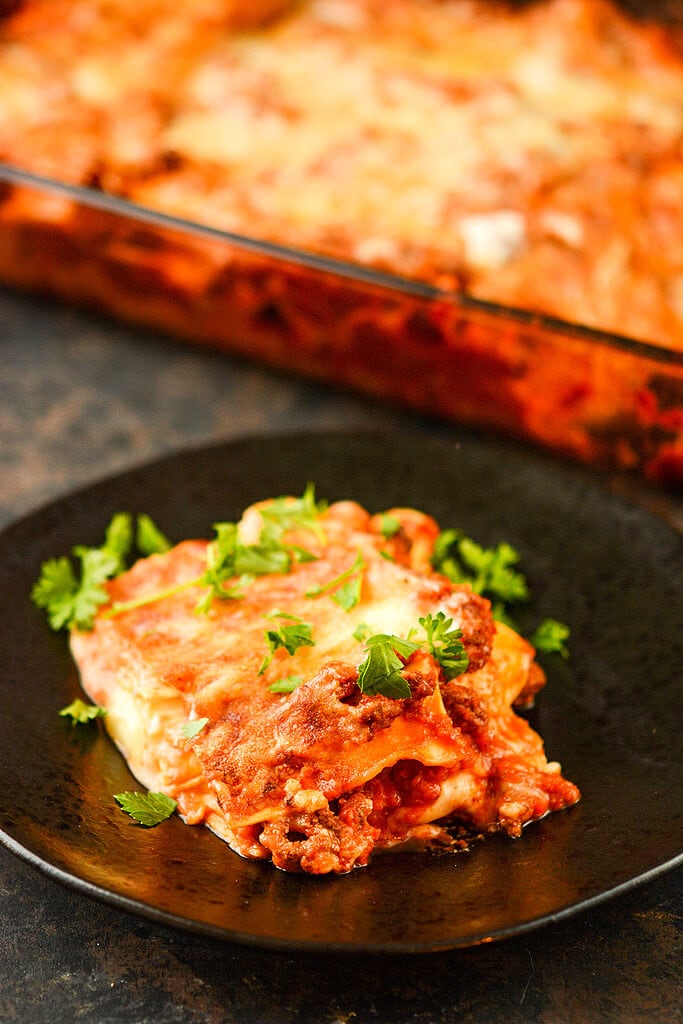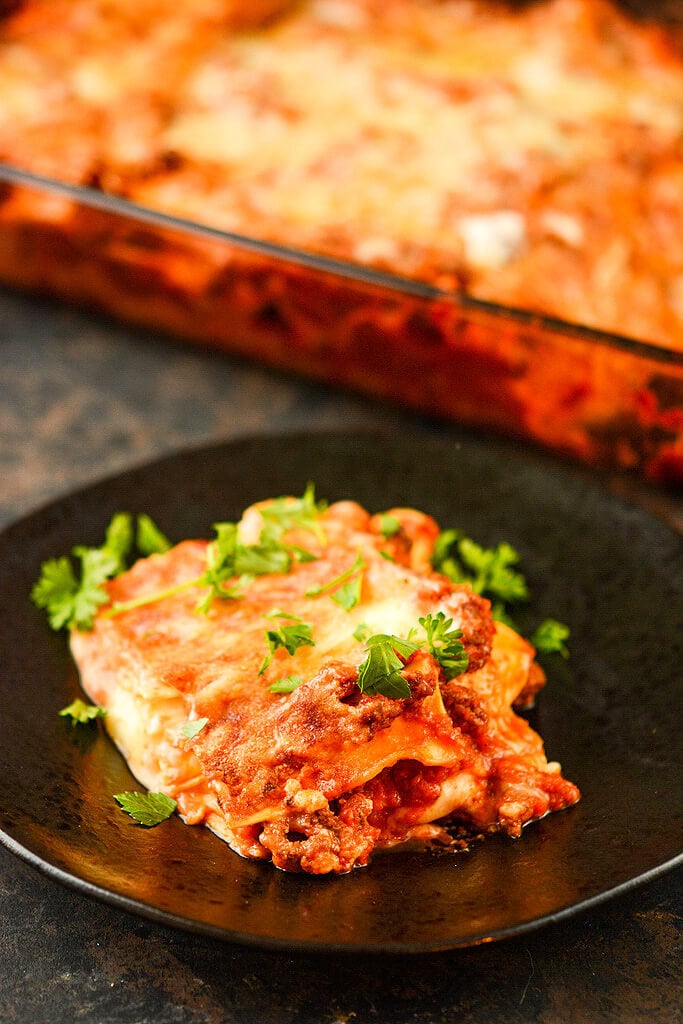 Looking for a lasagna recipe you can make entirely in the slow cooker? I've got those too!!
3 Ingredient Slow Cooker Lasagna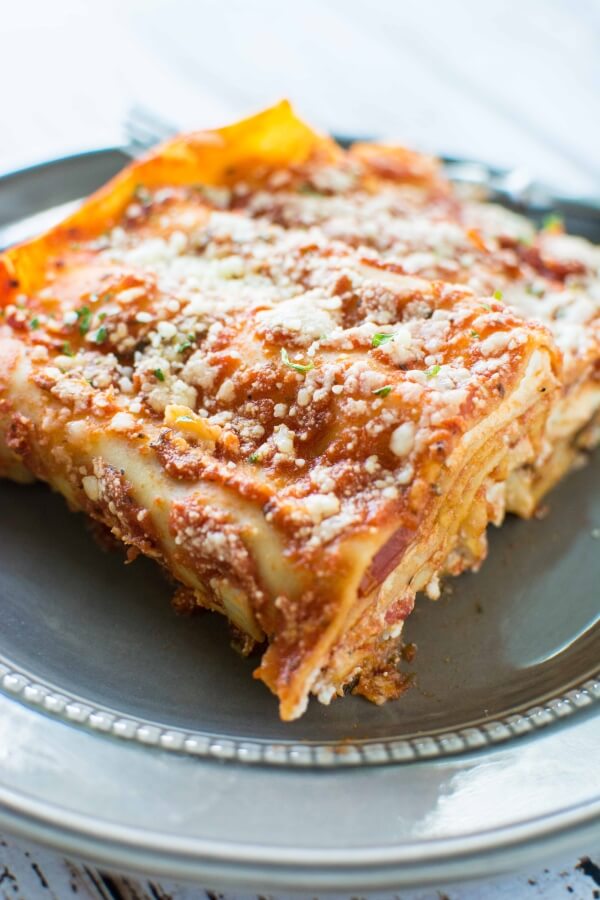 Or what about a Slow Cooker Zucchini Lasagna?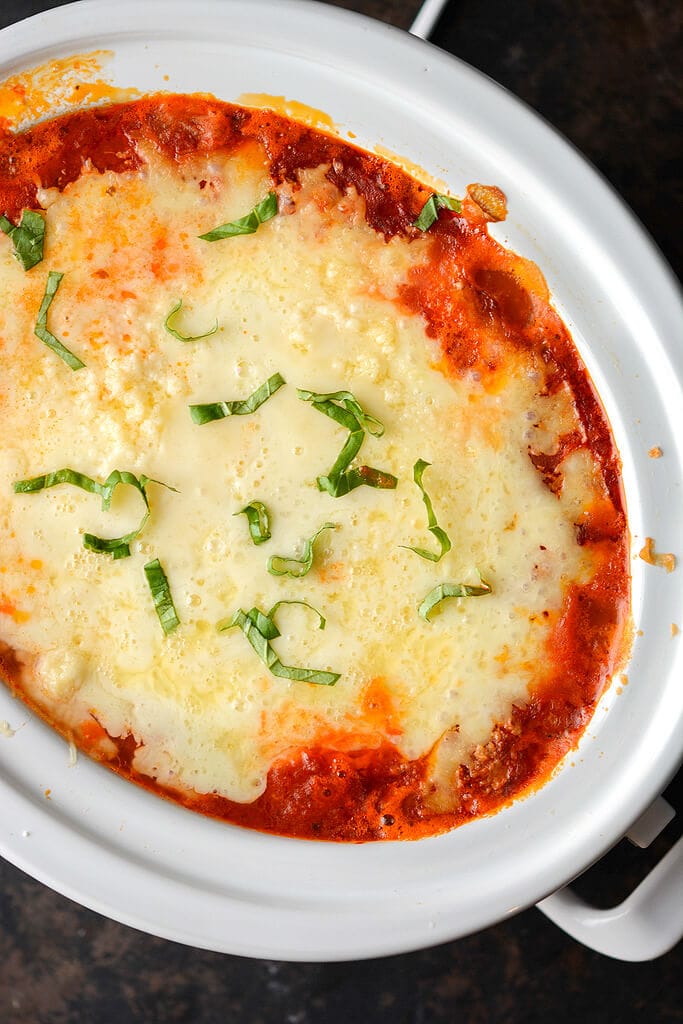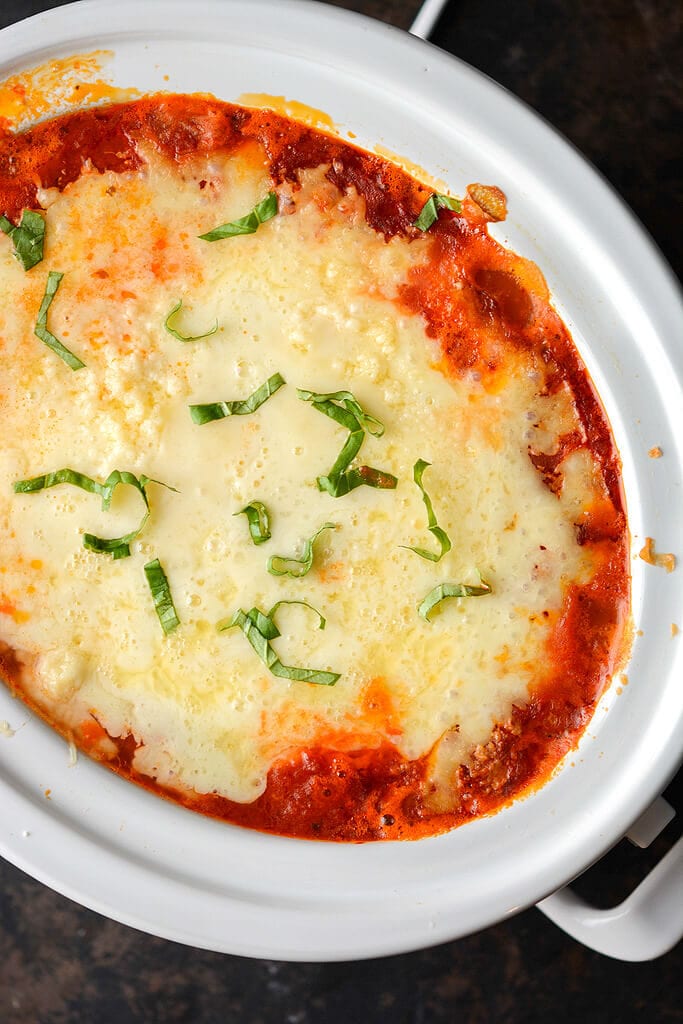 Slow Cooker Gourmet is a participant in the Amazon Services LLC Associates Program, an affiliate advertising program designed to provide a means for sites to earn advertising fees by advertising and linking to amazon.com. If you purchase a product through this link I will earn a small commission. As always, I only recommend products I use and love!