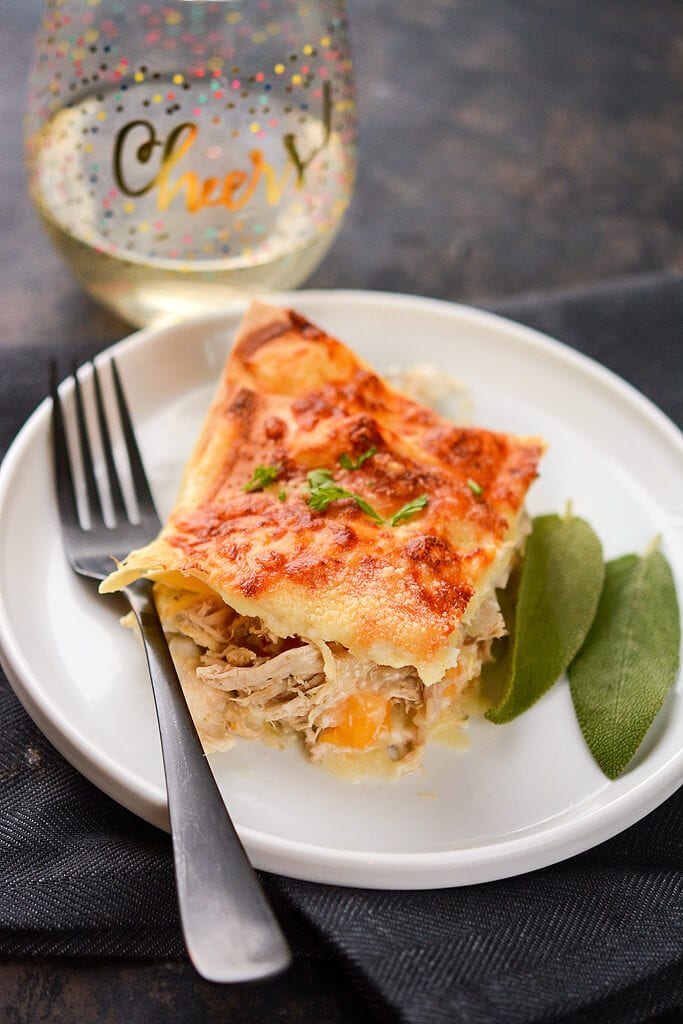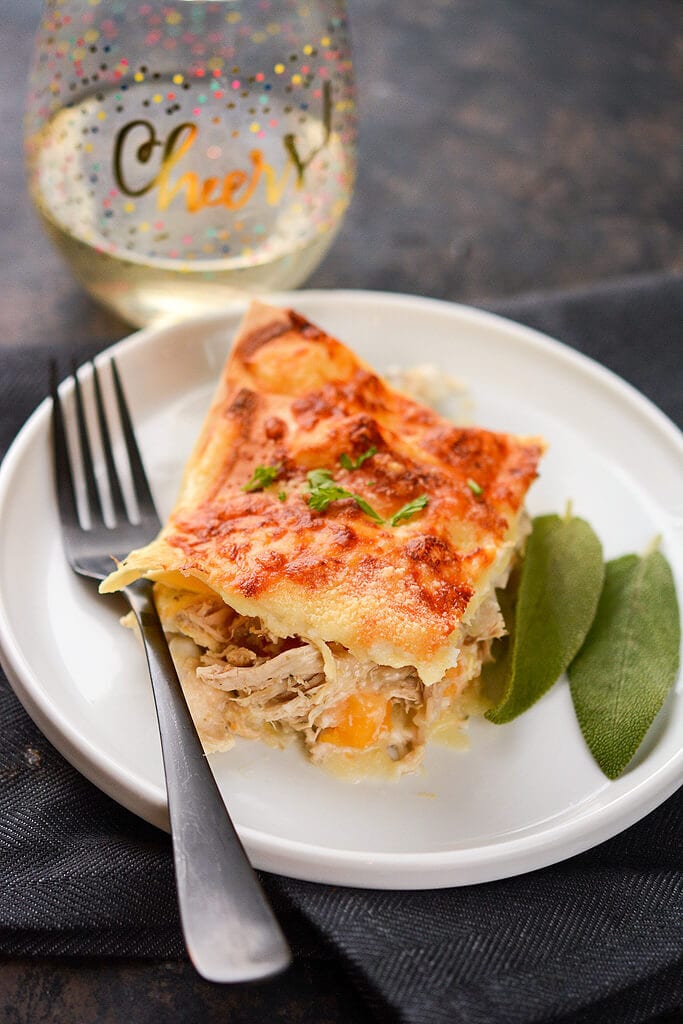 Today's recipe is a bit different from the typical slow cooker recipes I share. I usually like to make stuff that is almost totally in the slow cooker, save a little browning or making something on the side. But today's recipe is more about using the slow cooker to help with a small part of the recipe and the rest is done on the stove and in the oven. It's just another option for a way to get a great dinner on the table and I hope you will love it. You can still do the work ahead of time if you choose and have a delicious chicken and butternut squash lasagna in the fridge ready to pop in the oven on a busy night or for a dinner party or family gathering.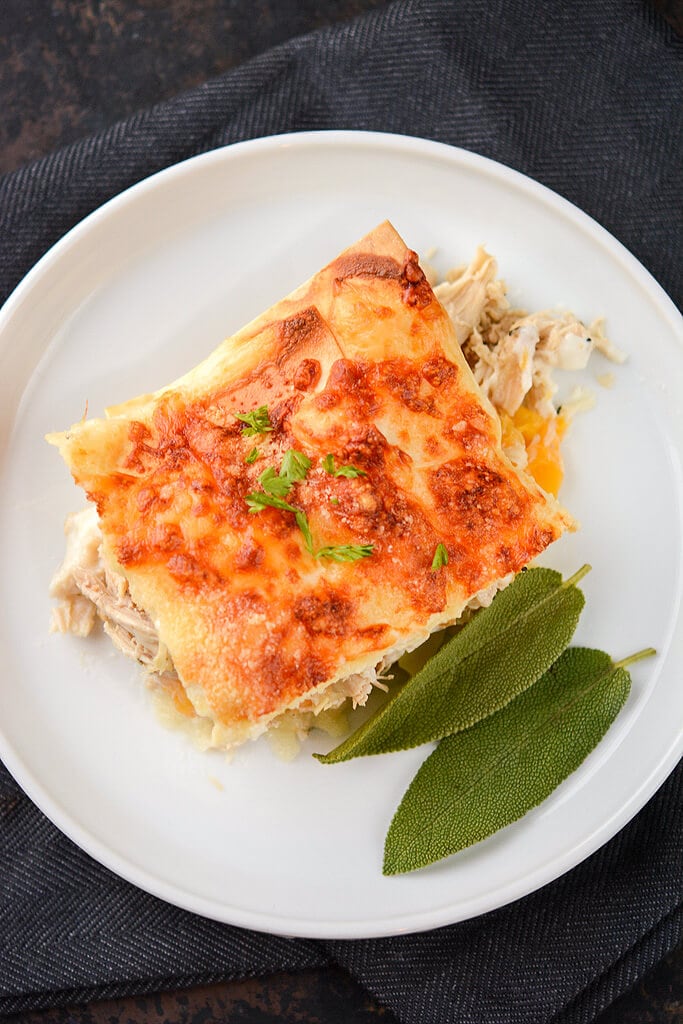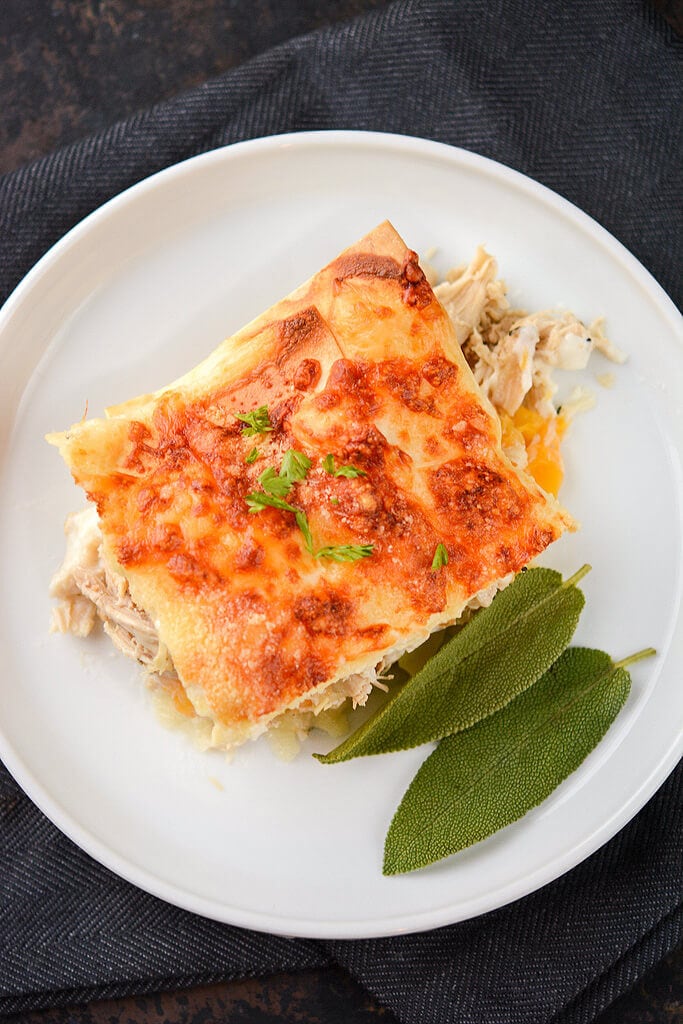 I started the day with some chicken thighs and seasoning in my little 2 quart slow cooker. Let them go on low all day and then shred for the main part of the lasagna filling.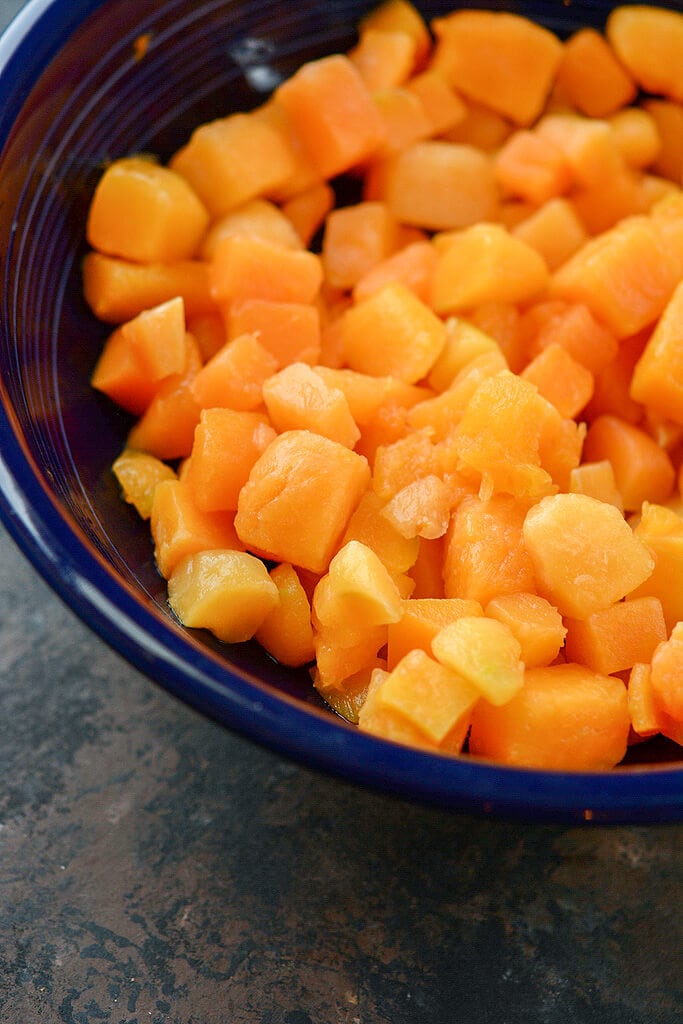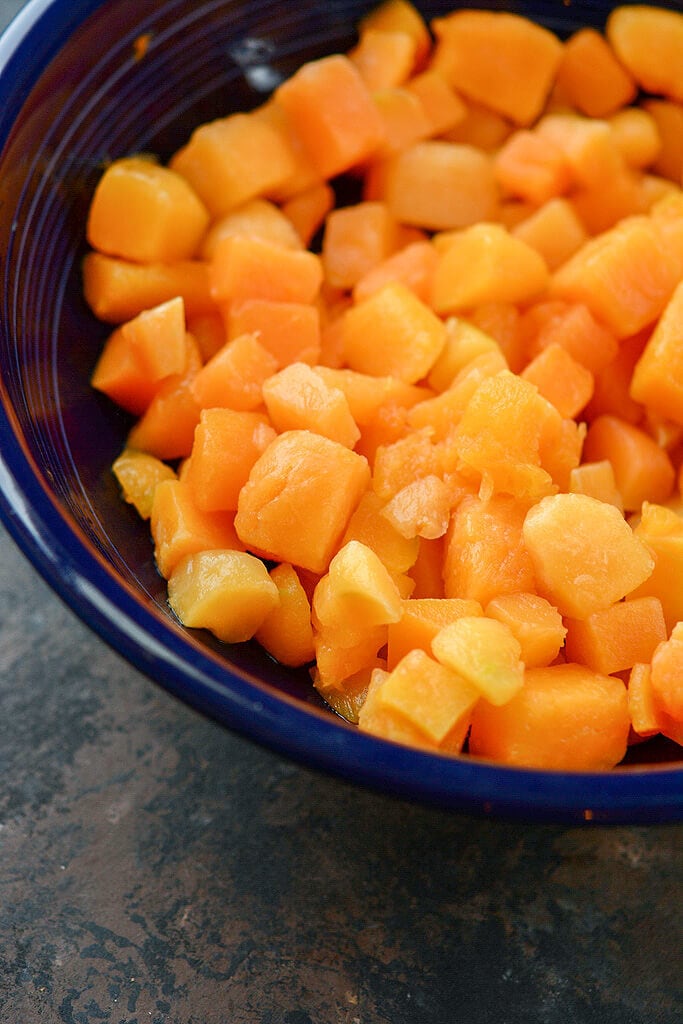 Next comes some frozen cubed butternut squash that I let thaw out. This is so much easier than cutting your own. If you've done it, you know what I mean, if you haven't, trust me on this one. Cutting butternut squash can be a bear.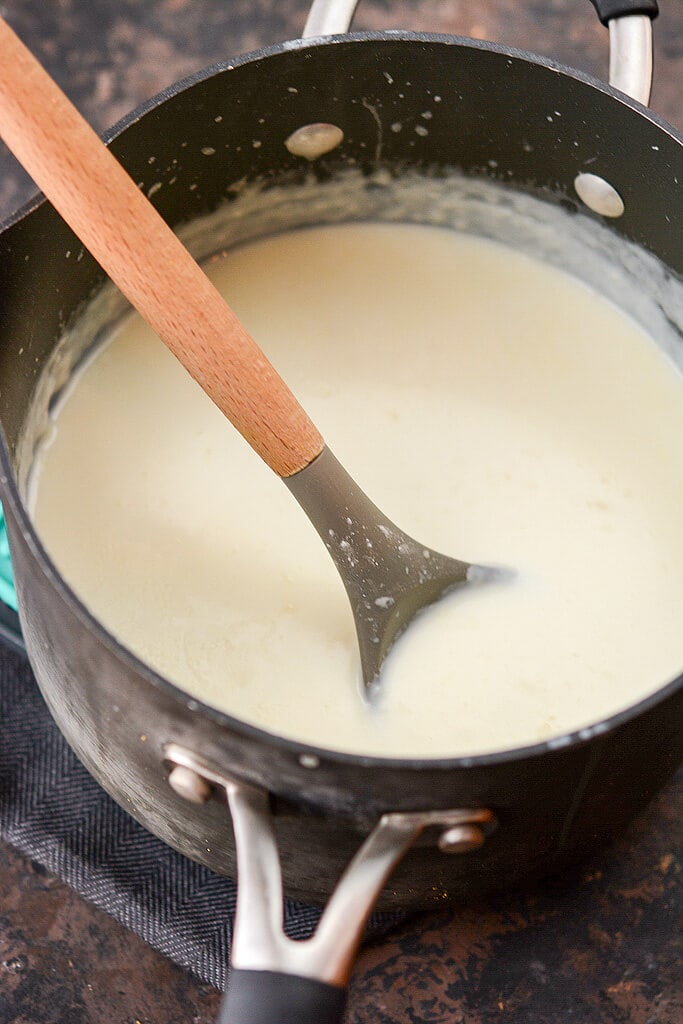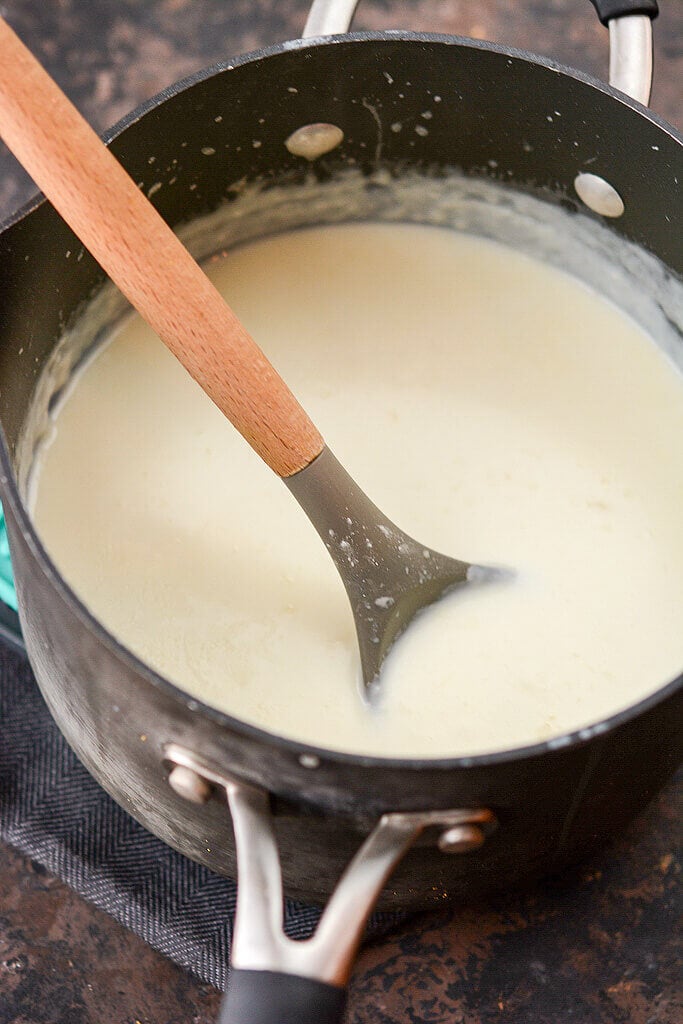 Then a simple homemade béchamel sauce. Did you know this is actually pretty quick and easy to make? It might require a little practice if you haven't made sauces before, but I know you've got this!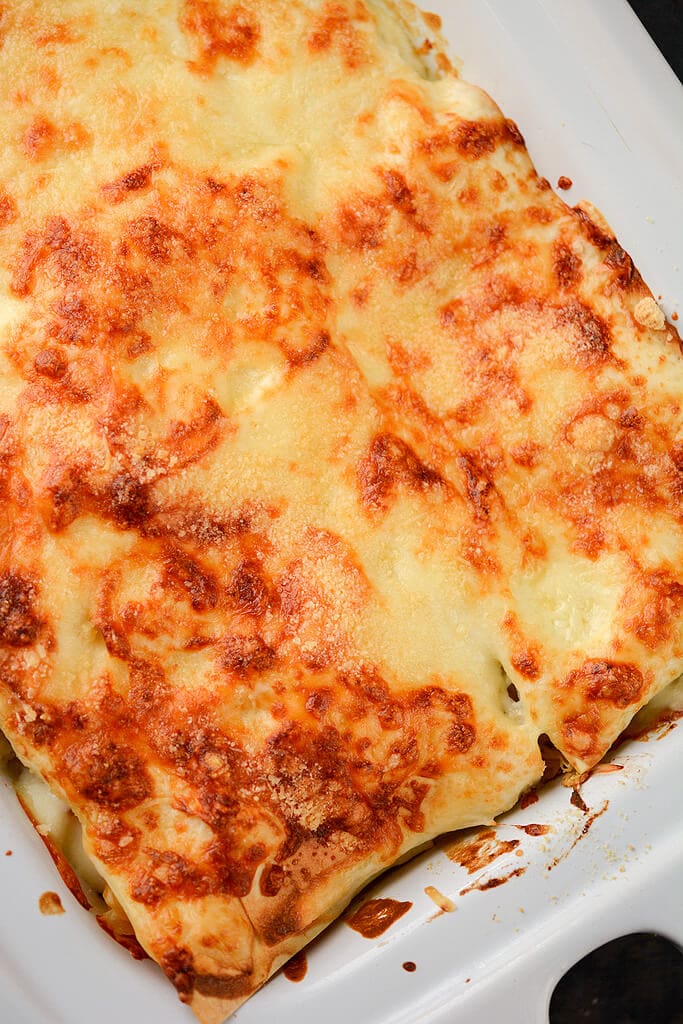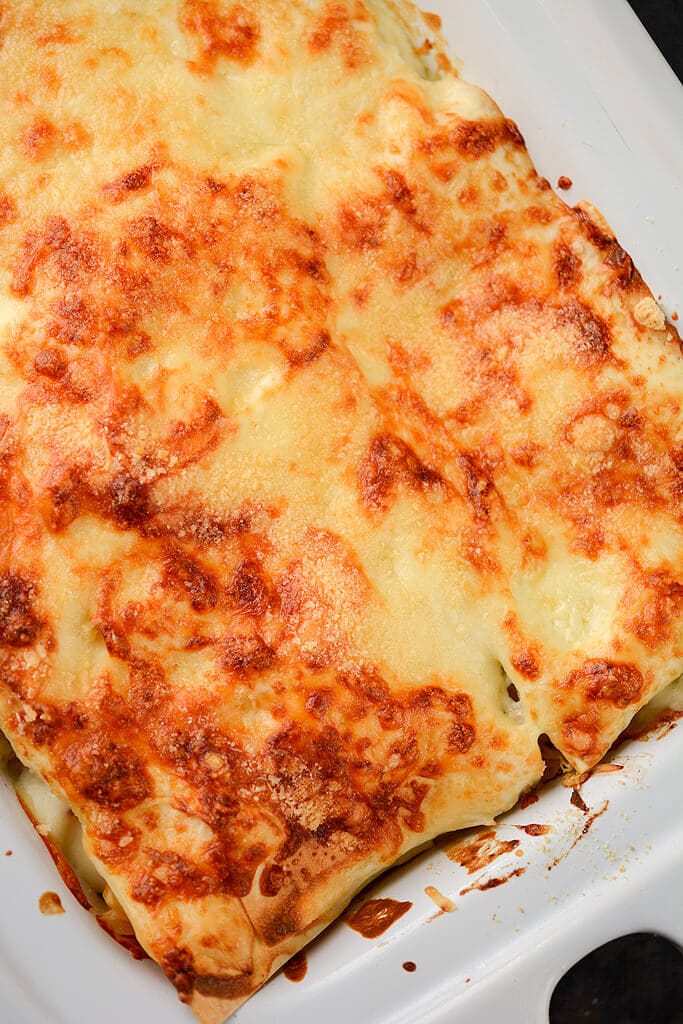 Finally, layer it all up with some cheese and oven ready lasagna noodles to pop in the oven. If you make it ahead you could also pop this into your casserole slow cooker the next day.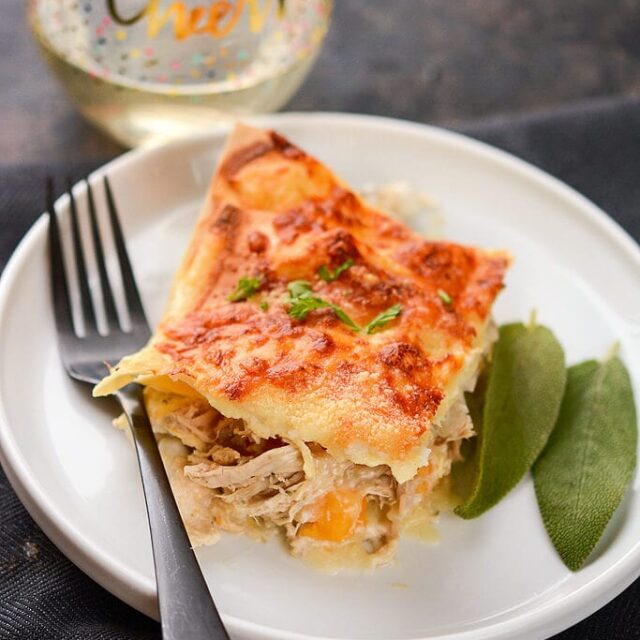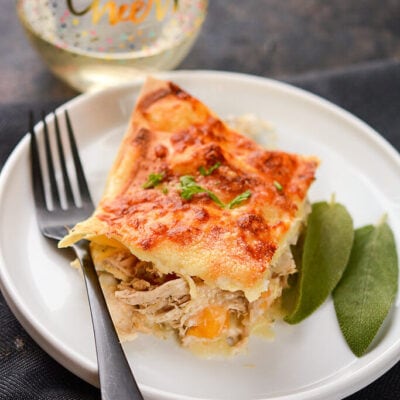 Butternut Squash Lasagna
Ingredients
For chicken:
1.5

pounds

boneless skinless chicken thighs

2

teaspoons

chicken seasoning blend

*see note

½

cup

chicken broth or water
For béchamel sauce:
½

cup

butter

½

cup

flour

4

cups

milk

salt to taste
To assemble:
1

tablespoon

olive oil

2 20

oz

bags frozen cubed butternut squash

thawed

9

oz

oven ready lasagna noodles

15-16 sheets

3-4

cups

shredded cheese

I used mozzarella and provolone

¾

cup

grated parmesan cheese
Instructions
Add chicken to slow cooker along with seasoning blend and broth

Cover and cook on high for 4 hours or low for 8 until fully cooked

Remove and shred

Heat a saucepan over medium high heat and melt butter

Whisk in flour until smooth and continue to whisk for about 1-2 minutes to let cook

Slowly stir in milk while continuing to whisk vigorously to ensure flour combines with milk smoothly

Bring to a simmer and let cook for about 3-5 minutes until thickened

Remove from heat and add salt to taste

Preheat oven to 350 degrees

Assemble by spreading olive oil in bottom of 9x13 casserole dish then spread one ladle of sauce on bottom

Layer with about 5 noodles then ½ of chicken (1 ½ - 2 cups) and 1 bag of squash

Add about 1 cup of béchamel sauce

Top with 1 - 1 ½ cups shredded cheese and ¼ cup parmesan cheese

Repeat layer

Final layer will be noodles, sauce, shredded cheese and parmesan cheese

Cover with foil and bake for about 30 minutes

Remove foil and return to oven for additional 15 minutes or until cheese is browned and bubbly
Important nutritional disclaimer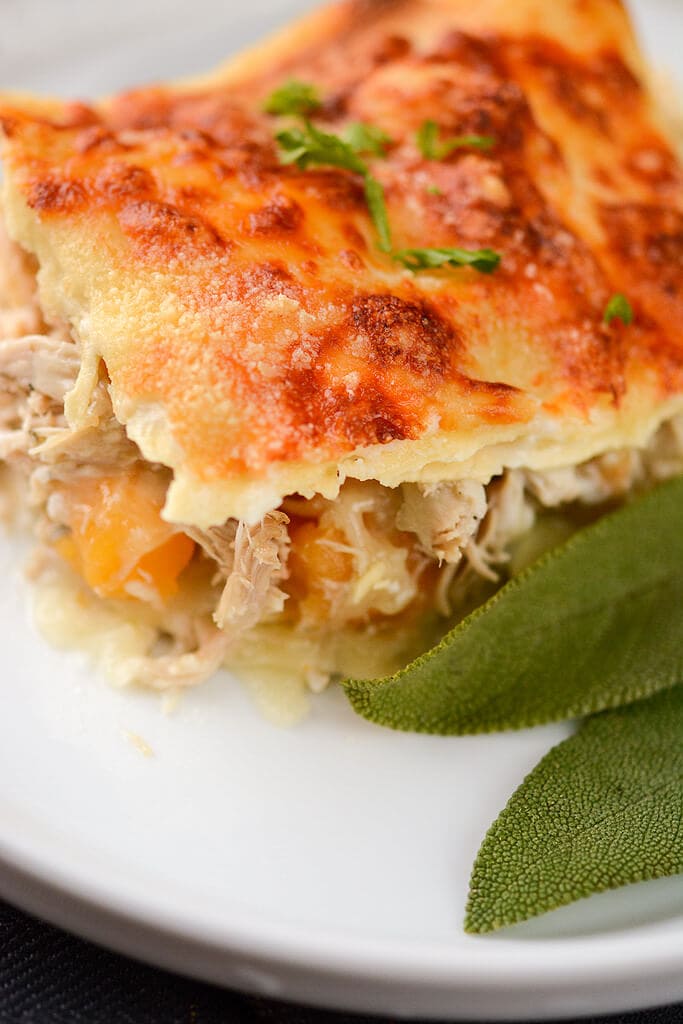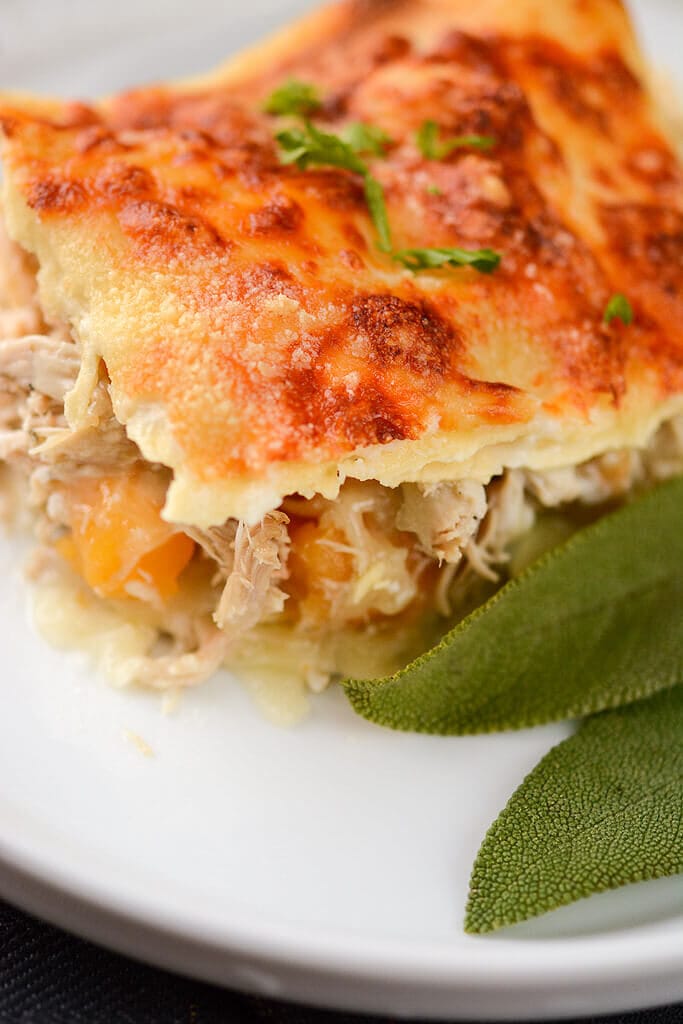 For casserole recipes that can be made in the slow cooker, check out this round-up of my favorite recipes: