Slow Cooker Refried Black Beans with Roasted Garlic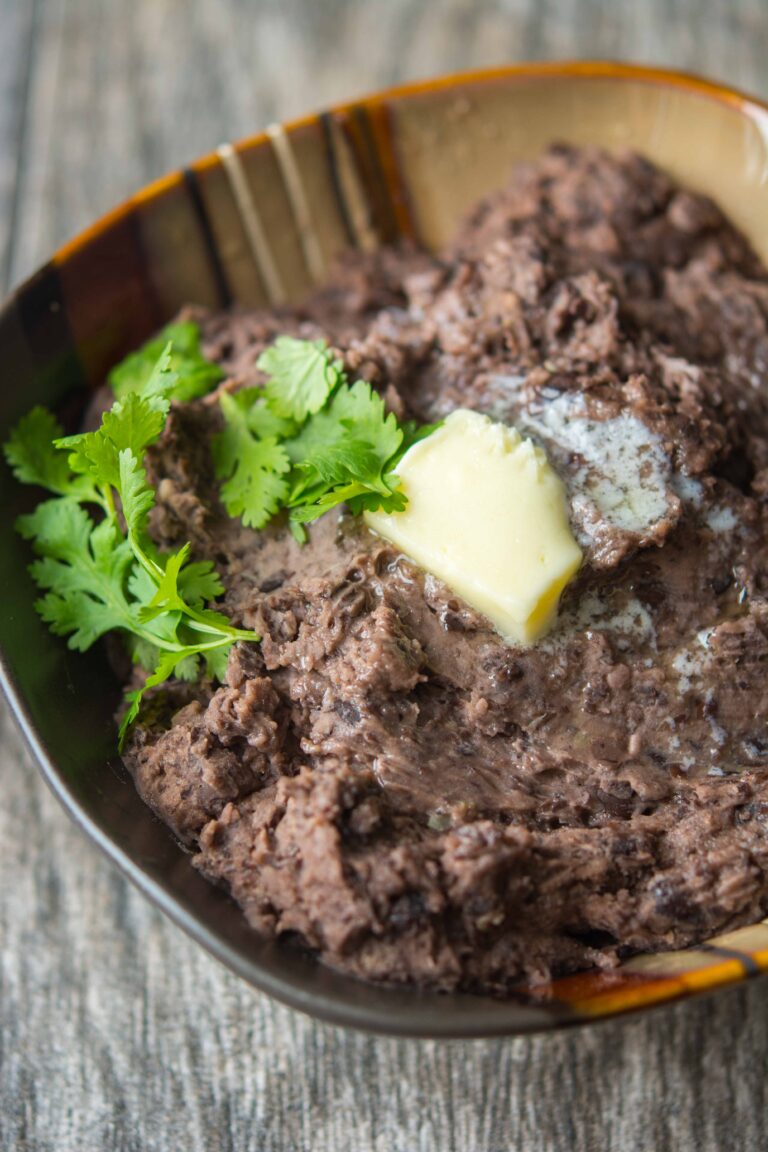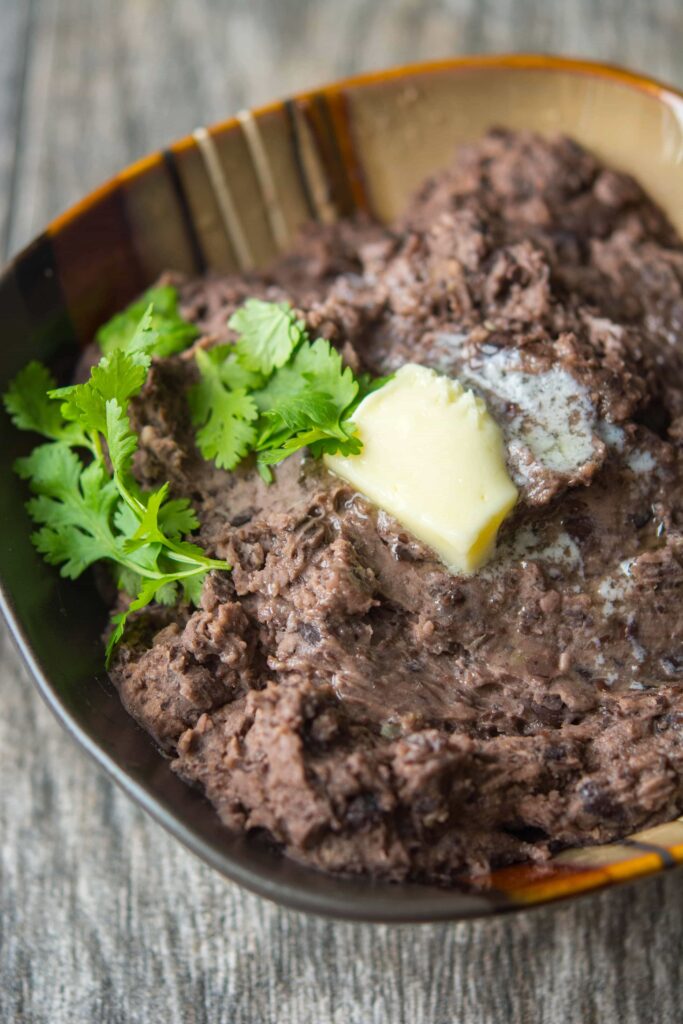 Because while items conveniently made and packaged for you are lovely, things you make yourself from scratch are even better. For one thing you can control all of the ingredients and for another you can customize it to your liking. And when you use your slow cooker to make up a huge batch that will last forever (or at least a couple months) then it's really not all that much work after all. So when you have just a bit of extra time and want to try to add to your stash of pre-(home)made items, I've got a simple yet tasty black bean recipe that will make so many meals come together for you with only a little effort.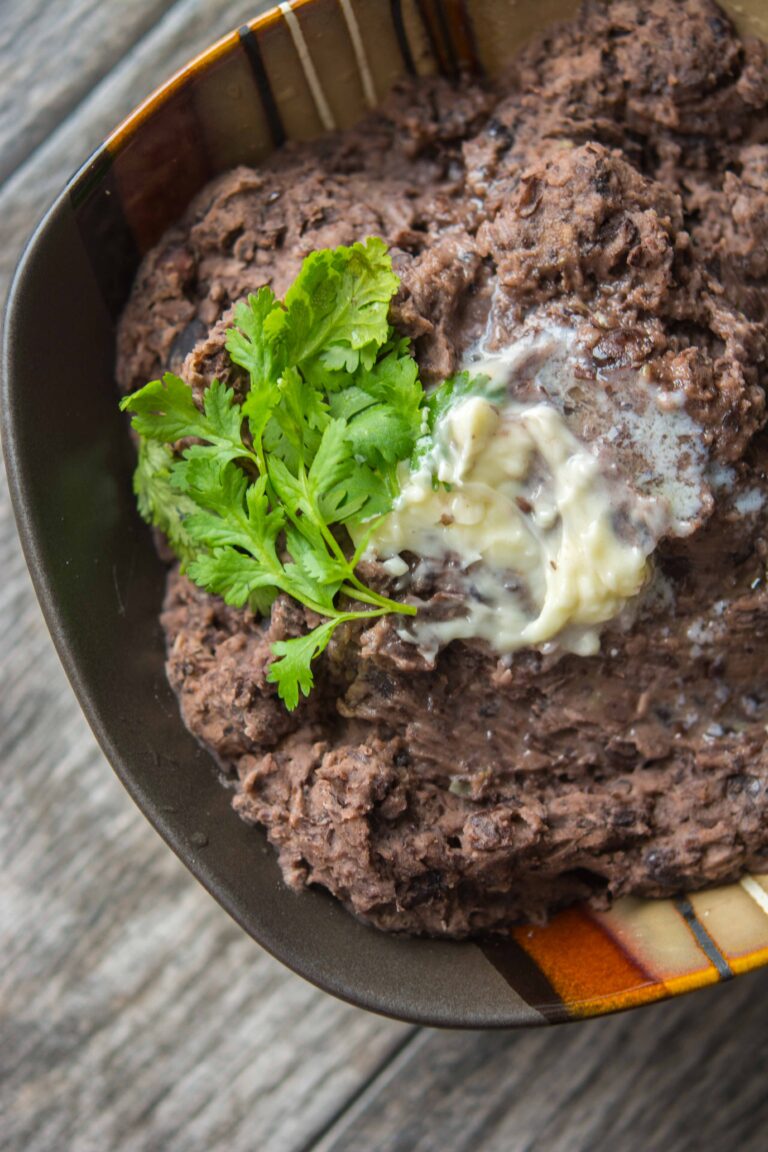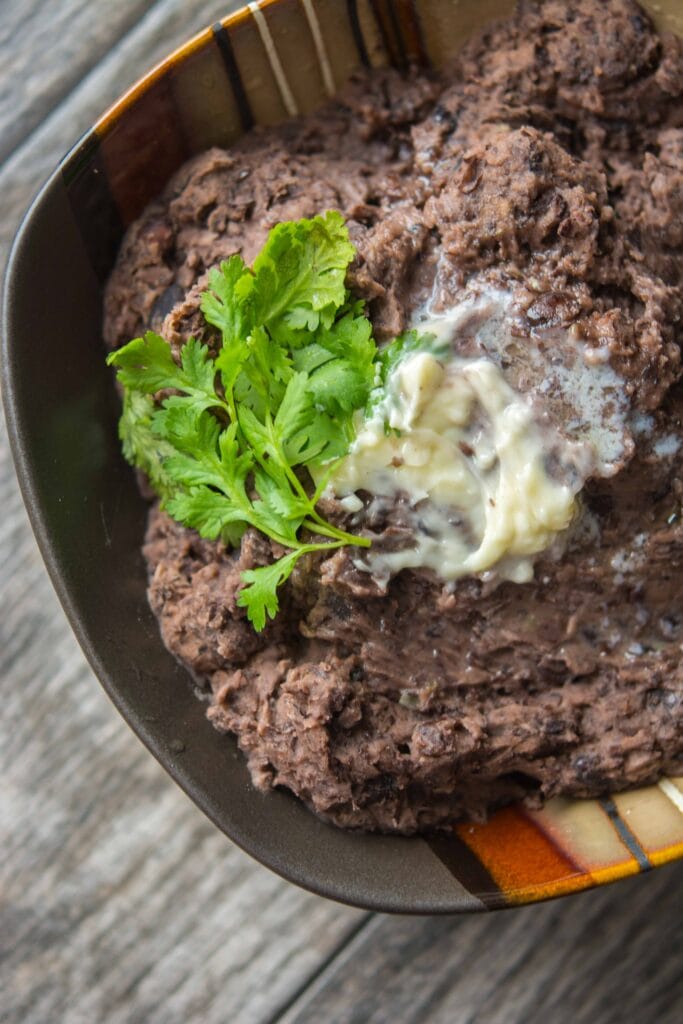 I love the texture that comes along with hand mashing these. Yes, it takes a little elbow grease but then, hey, maybe it counts as your arm workout for the day, right?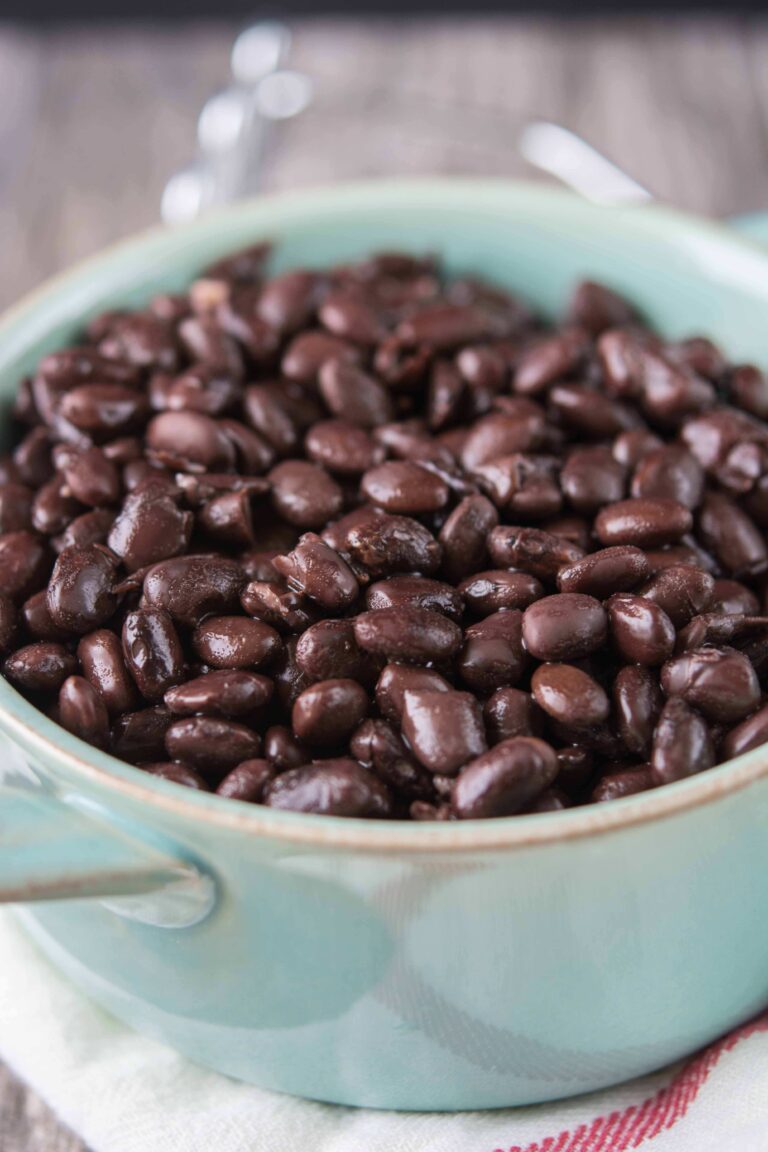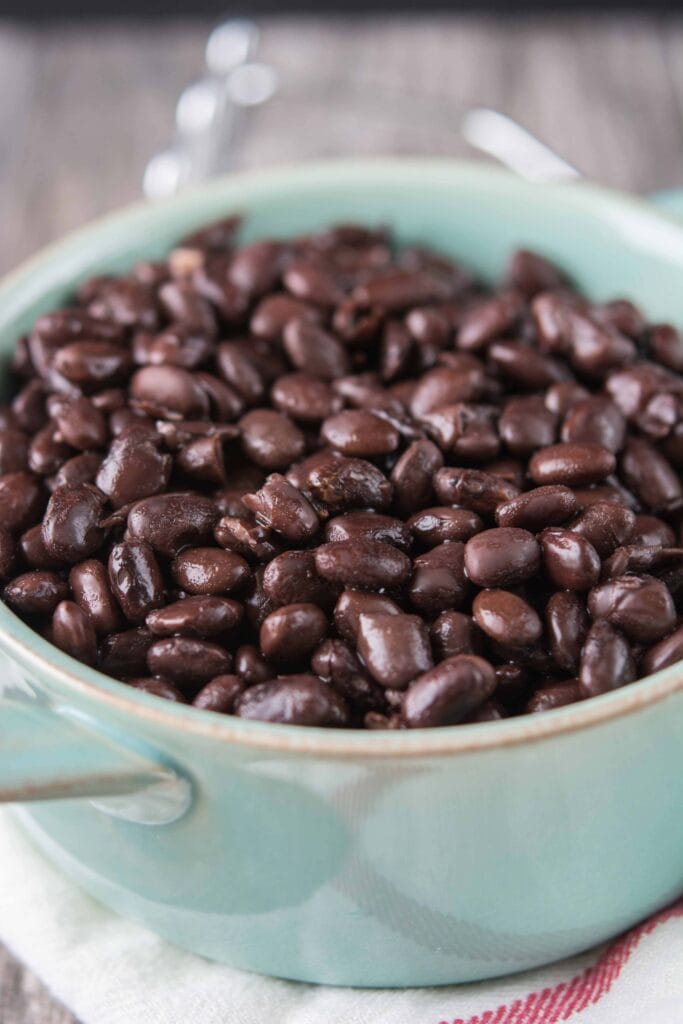 You can even take some of these out before mashing and leave them whole for other recipes too! I use a lot of black beans in things like soups and enchiladas so this is a must for me!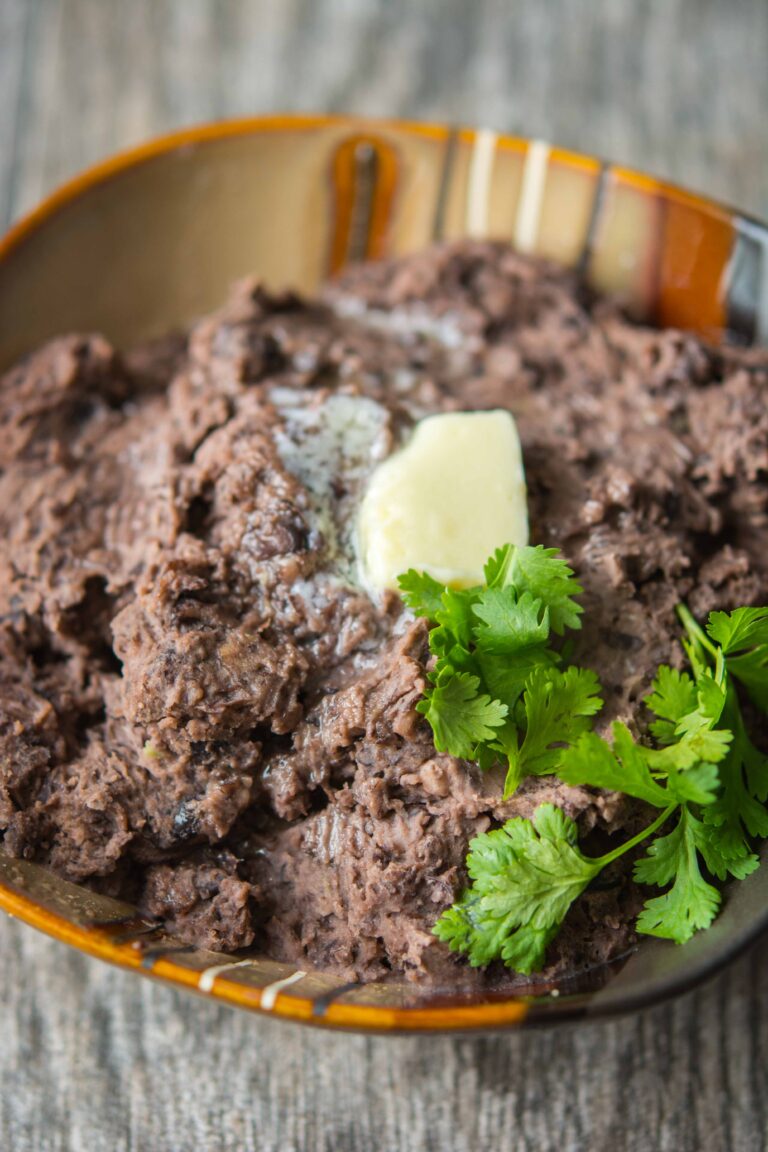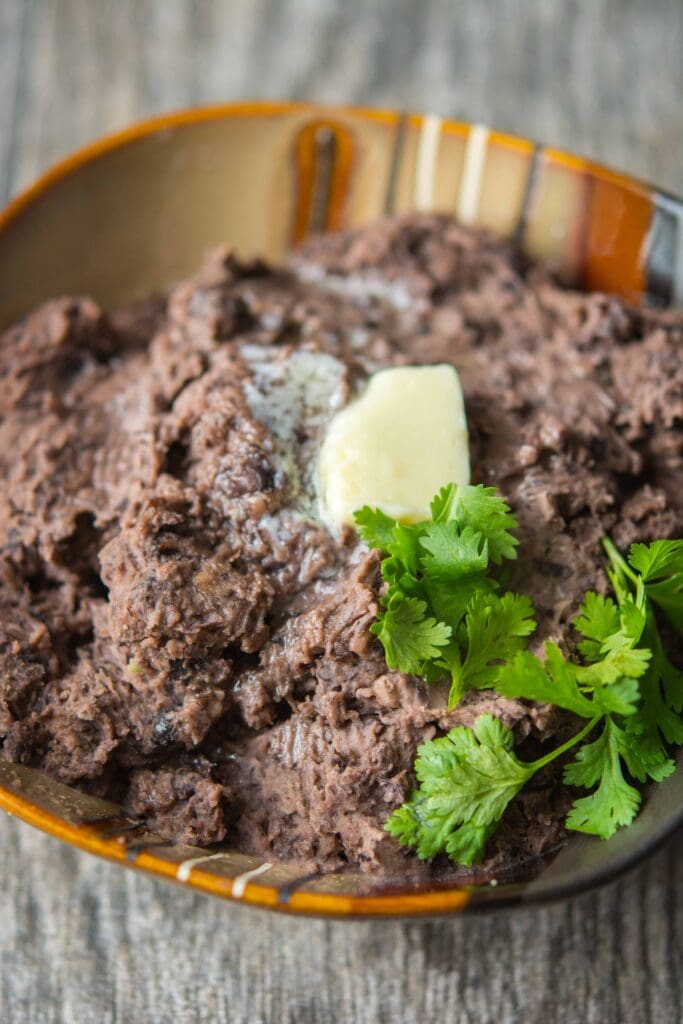 For those that you "re-fry" or really just smash up to be like refried beans, you can customize them any way you want. Since apparently I like to ward off vampires, I added tons of roasted garlic. You can portion them off into separate baggies, freeze them, and have some pretty awesome beans ready to go for all your favorite recipes!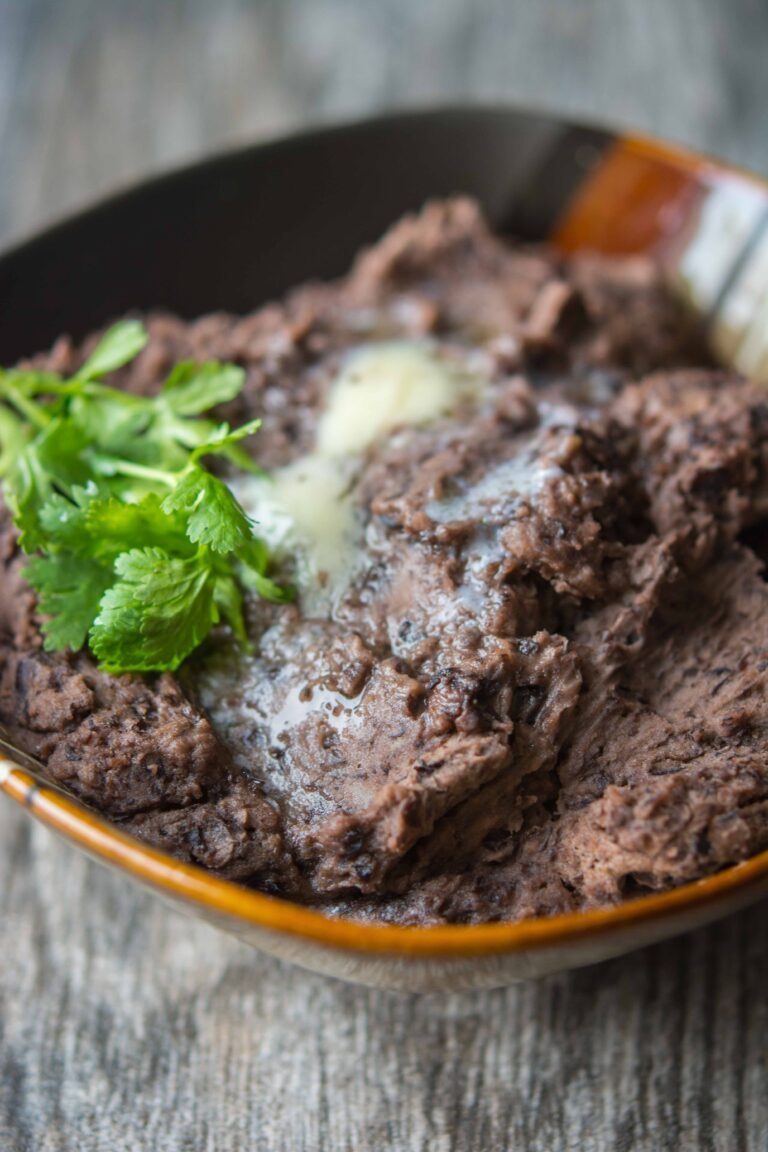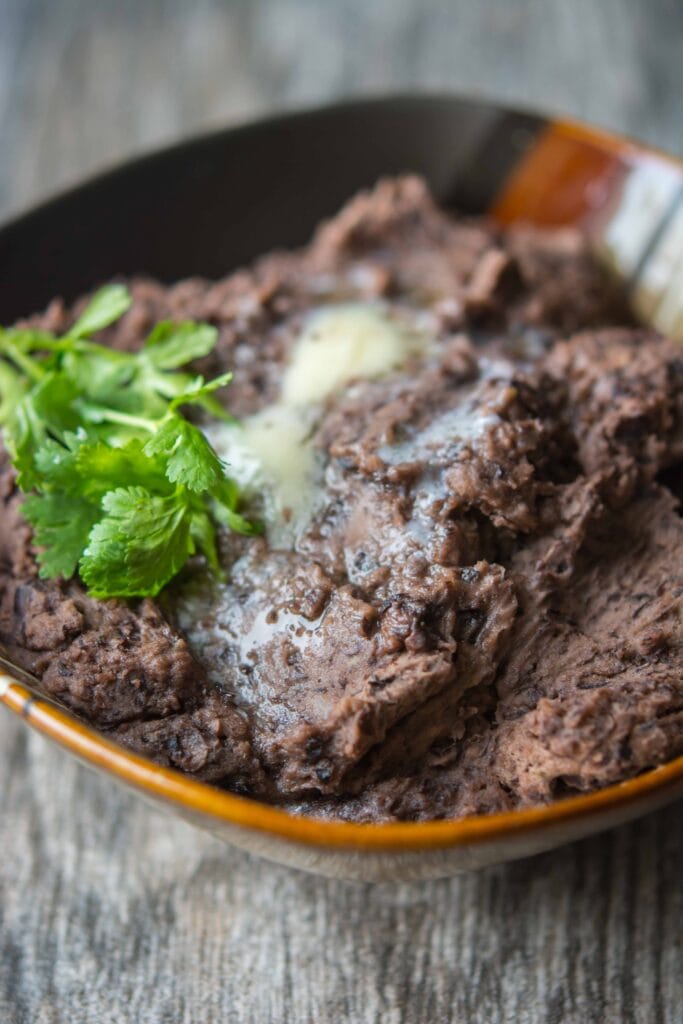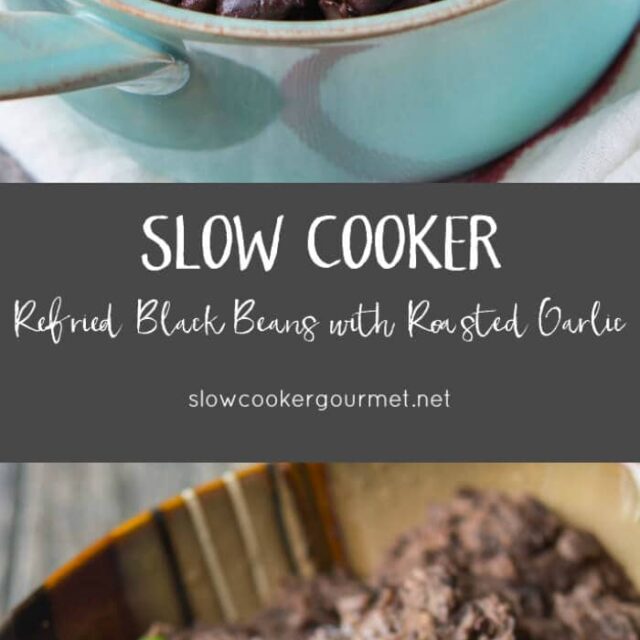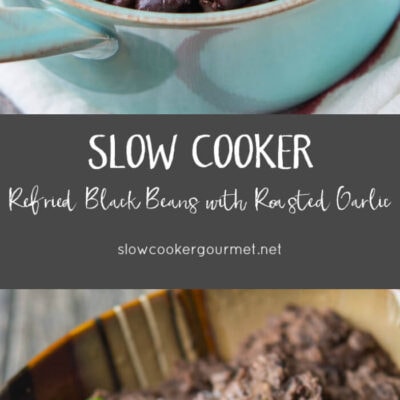 Slow Cooker Refried Black Beans with Roasted Garlic
Ingredients
2

pounds

dried black beans

1

clove

elephant garlic

2

tablespoons

olive oil

1

teaspoon

salt

(optional)

4

tablespoons

butter

(optional)

water
Instructions
Sort beans and place in slow cooker crock or large bowl to soak overnight

Add enough water to cover by a couple of inches and cover loosly

In the morning drain off the water, add beans to slow cooker and cover again with fresh water

Cook on high for 8 hours or until beans are tender

Drain and use a potato masher, mixer or immersion blender to mash beans, adding some water 1/4 cup at a time until beans are desired consistency

Heat oven to 450 degrees

Cut top off of elephant garlic and drizzle with olive oil

Wrap tightly with foil and place on baking sheet in oven for 35-45 minutes or until garlic is tender

Remove garlic and let cool

Add 2-4 cloves of garlic, 1/2 to 1 teaspoon salt and butter (if desired) to beans and mix again until well combined

Serve beans immediately or divide into bags or containers and refrigerate for up to 2 days or freeze for up to 3 months
Notes
You will need at least a 6 quart slow cooker for the whole 2 pounds of beans. If your slow cooker is smaller then just cut the recipe in half.
Nutrition
Calories:
234
kcal
Carbohydrates:
35
g
Protein:
12
g
Fat:
5
g
Saturated Fat:
2
g
Polyunsaturated Fat:
1
g
Monounsaturated Fat:
2
g
Trans Fat:
0.1
g
Cholesterol:
8
mg
Sodium:
171
mg
Potassium:
842
mg
Fiber:
9
g
Sugar:
1
g
Vitamin A:
97
IU
Vitamin C:
0.1
mg
Calcium:
71
mg
Iron:
3
mg
Important nutritional disclaimer