Slow Cooker Pinto Beans are simple, inexpensive and so much better than anything from a can!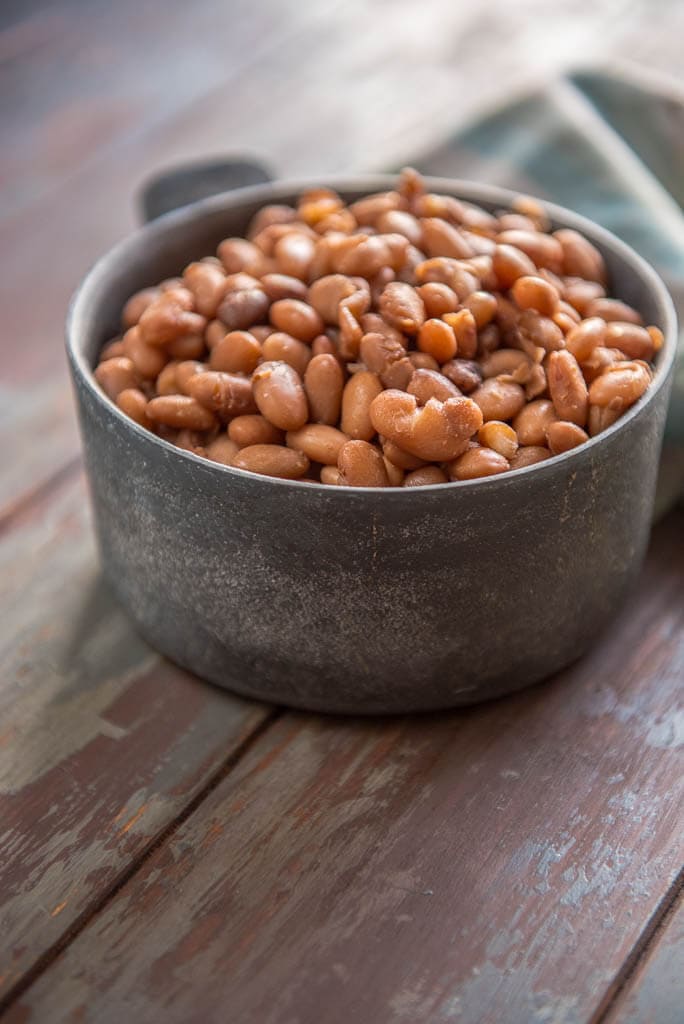 This is a meal prepper's dream come true! Make pinto beans in the slow cooker and use them in soups and chili or to have on hand in the freezer for a quick, healthy meal.
Try them in Slow Cooker Pork Enchilada Bowls and Slow Cooker Chipotle Chicken Burrito Bowl Soup.
This recipe can be a real money saver! 1 pound of dried beans makes the equivalent of 4 cans of beans. After you do the math, you find there's a savings of approximately $0.35 per cup of cooked beans.
You can control the seasonings in these beans. Make them bland or savory depending on your tastes, health needs, or the recipe you're using.
Making your own pinto beans is so much healthier than eating them from a can. Read the label on the can... most varieties contain sugar, calcium chloride, lard, fat, and/or other ingredients that are difficult to pronounce. Not to mention toxins that are sometimes found in can liners.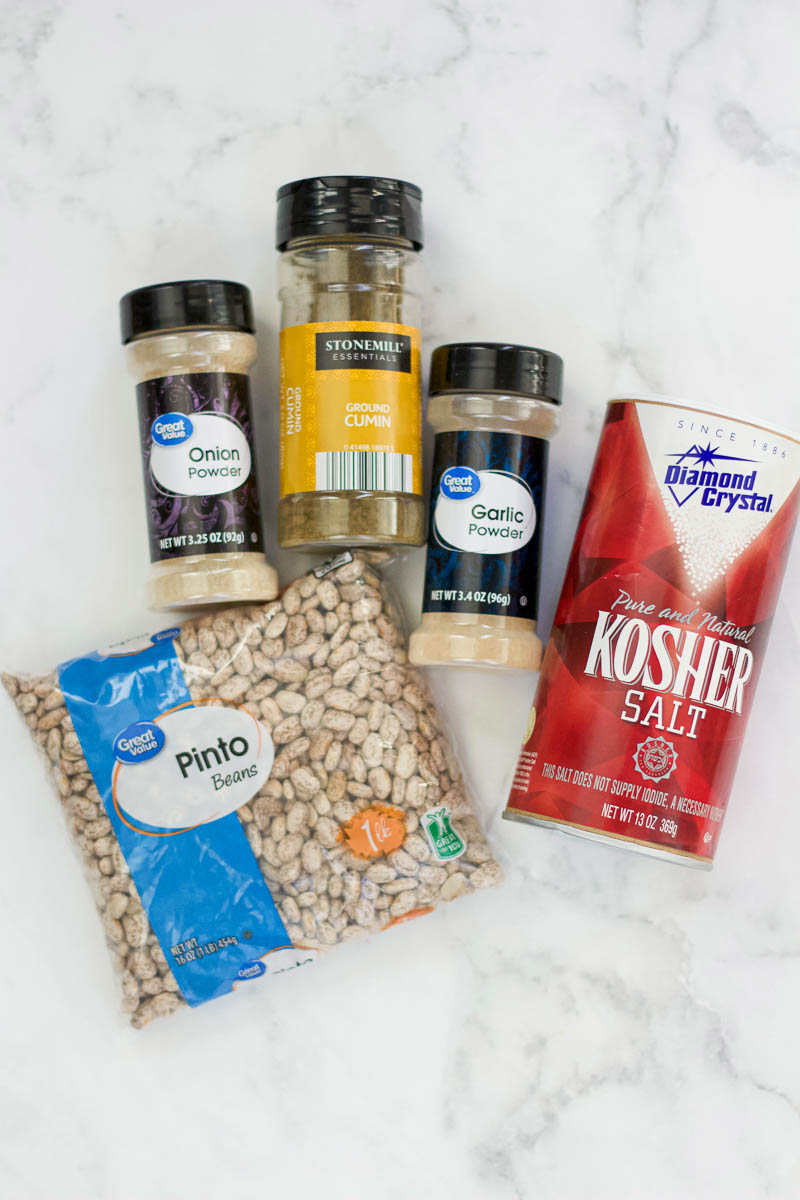 Ingredients You'll Need:
dried pinto beans
cumin
garlic powder
onion powder
salt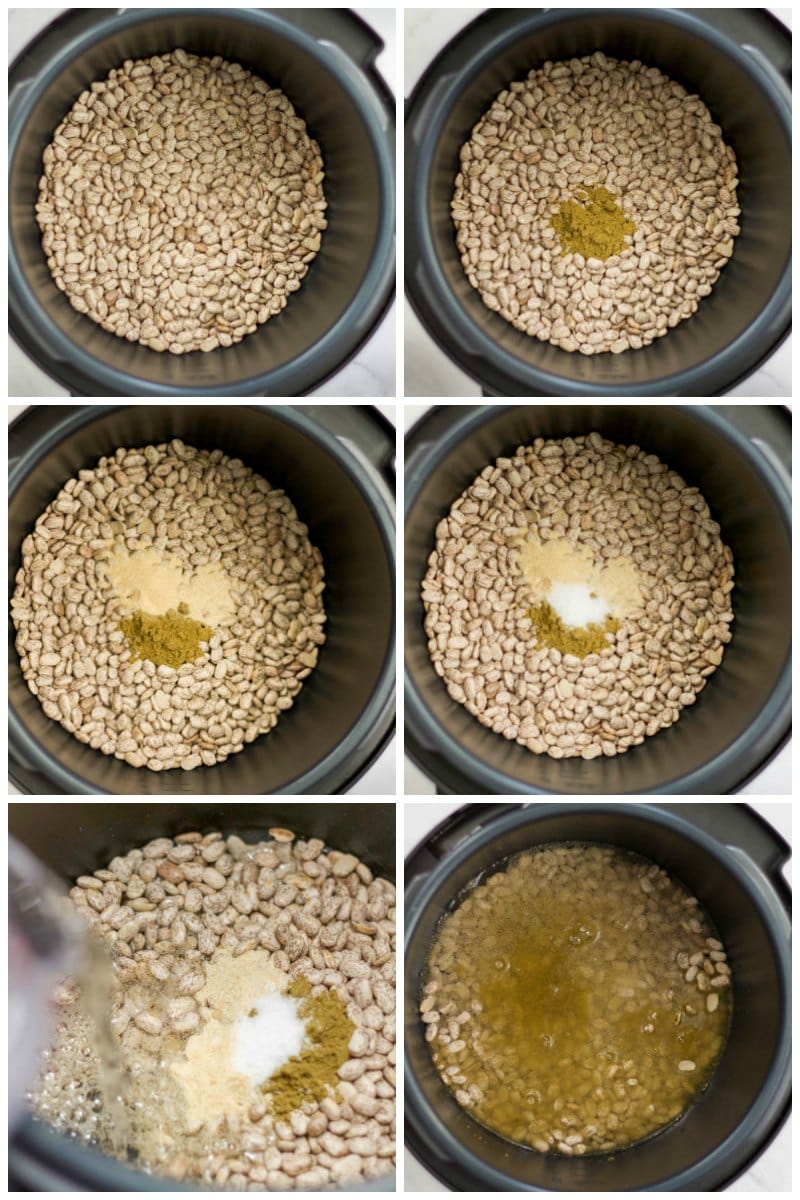 How To Make Slow Cooker Pinto Beans...
Add pinto beans to slow cooker and cover with water to at least and inch above top of beans. Cover but do not turn on slow cooker. Let soak for 8-12 hours
Drain water and add new water plus seasonings
Drain well and add additional seasonings to taste, if desired
Allow to cool completely before portioning into bags or containers for freezer storage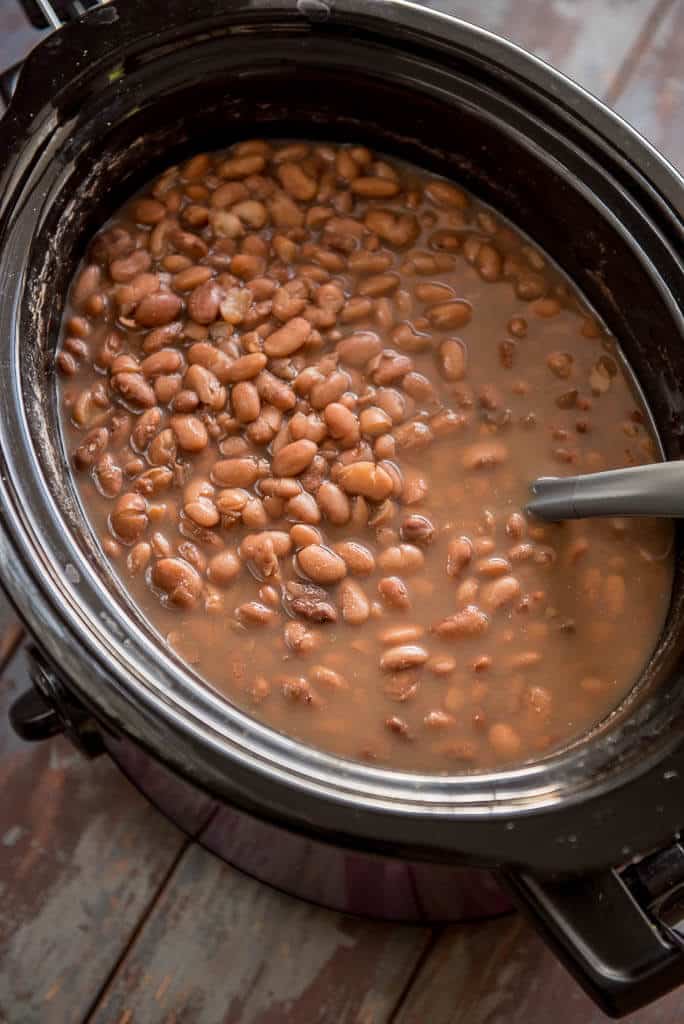 Pro Tips:
Portion 1 ⅔ cups cooked beans into freezer container to equal 1 can of beans.
Even though this recipe uses pinto beans, the process works for any kind of beans. Black beans are especially good for heart health. Studies have shown that Great Northern white beans are good for gut health.
You could use this recipe as the first step in making your own refried beans! Follow this recipe, then mash them.
Do you have an Instant Pot?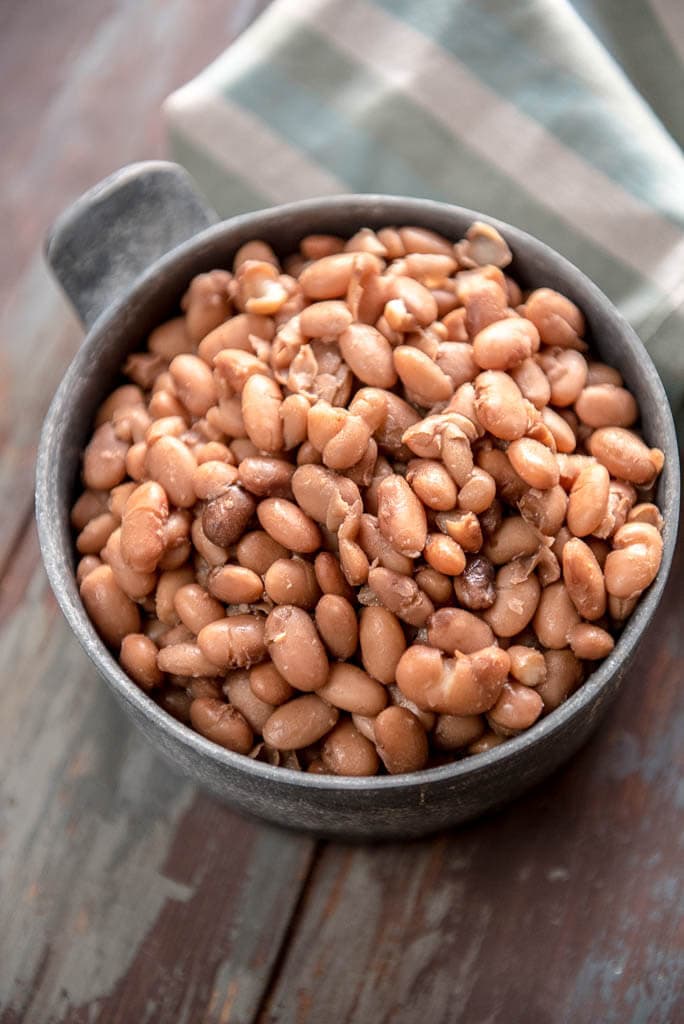 Instant Pot Pinto Beans:
Pick over beans to remove any debris if necessary and give them a rinse
Add to Instant Pot along with remaining ingredients
Cover completely with water to about 1 inch over top of beans
Cook on high pressure for 45 minutes
Allow natural pressure release
Drain and serve or cool and place in baggies for freezing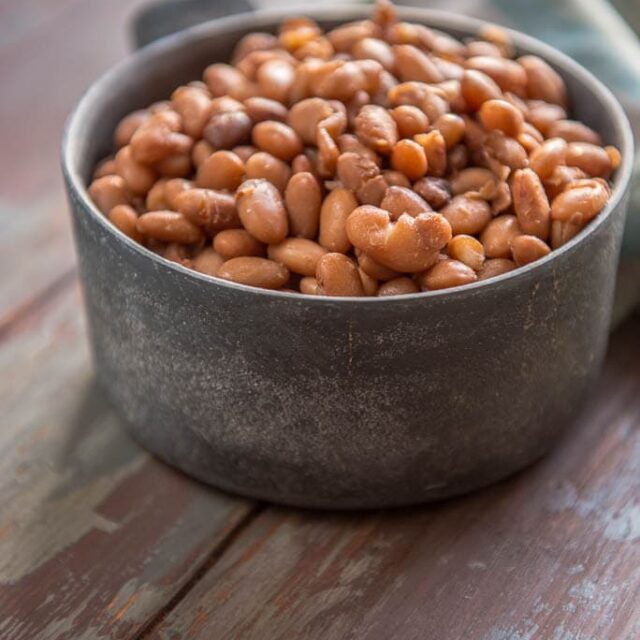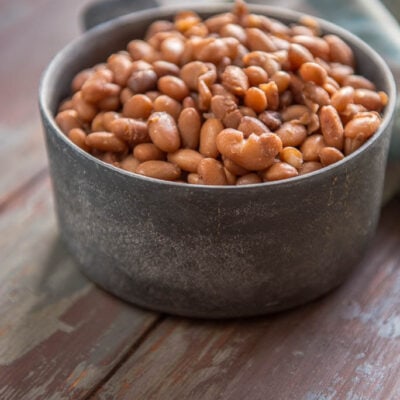 Slow Cooker Pinto Beans
Slow Cooker Pinto Beans are simple, inexpensive and so much better than anything from a can!
Ingredients
1

pound

dried pinto beans

1

teaspoon

cumin

1

teaspoon

garlic powder

1

teaspoon

onion powder

1

teaspoon

salt
Instructions
Add pinto beans to slow cooker and cover with water to at least and inch above top of beans. Cover but do not turn on slow cooker. Let soak for 8-12 hours

Drain water and add new water plus seasonings

Cover and cook on low for 8-10 hours until beans reach desired tenderness

Drain well and add additional seasonings to taste if desired

Allow to cool completely before portioning and adding to containers or bags for storage
Notes
add diced jalapeño for some extra heat
portion into freezer baggies and substitute for canned in recipes
adjust seasonings as desired
Nutrition
Calories:
133
kcal
Carbohydrates:
24
g
Protein:
8
g
Sodium:
198
mg
Potassium:
532
mg
Fiber:
5
g
Vitamin C:
2.4
mg
Calcium:
44
mg
Iron:
2
mg
Important nutritional disclaimer