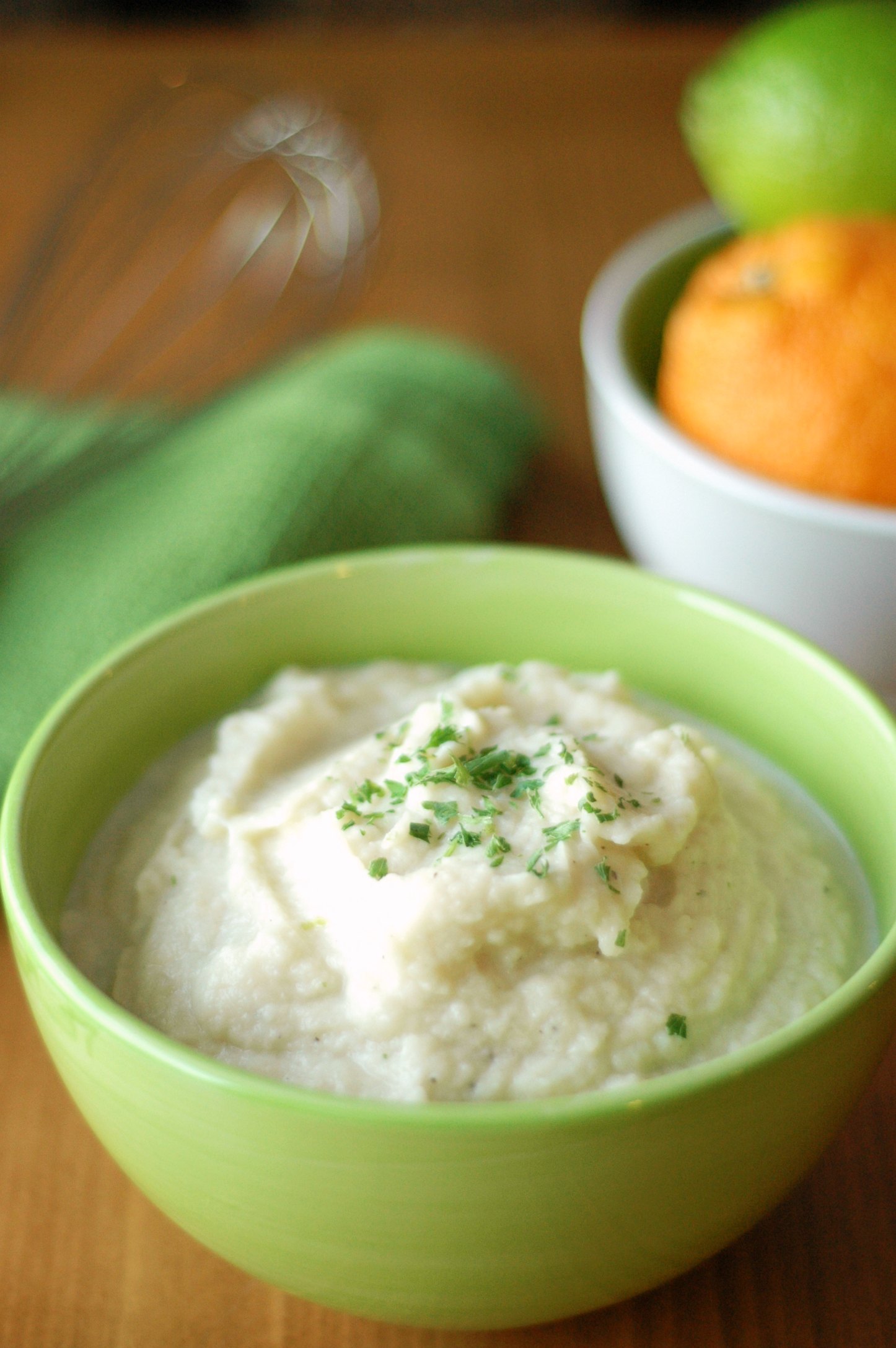 My parents were in town recently to finally celebrate Christmas since we didn't make it back to their house for the first time in....well, maybe ever! Between me and my mom and all of the other events we had hosted or helped with throughout the holiday season neither of us had much desire to prepare yet again another feast. So instead we kept it simple and headed out to eat at one of our favorite bar and grills! It's a place where even my dad can find something he likes besides my mom's cooking - and trust me that's no easy feat!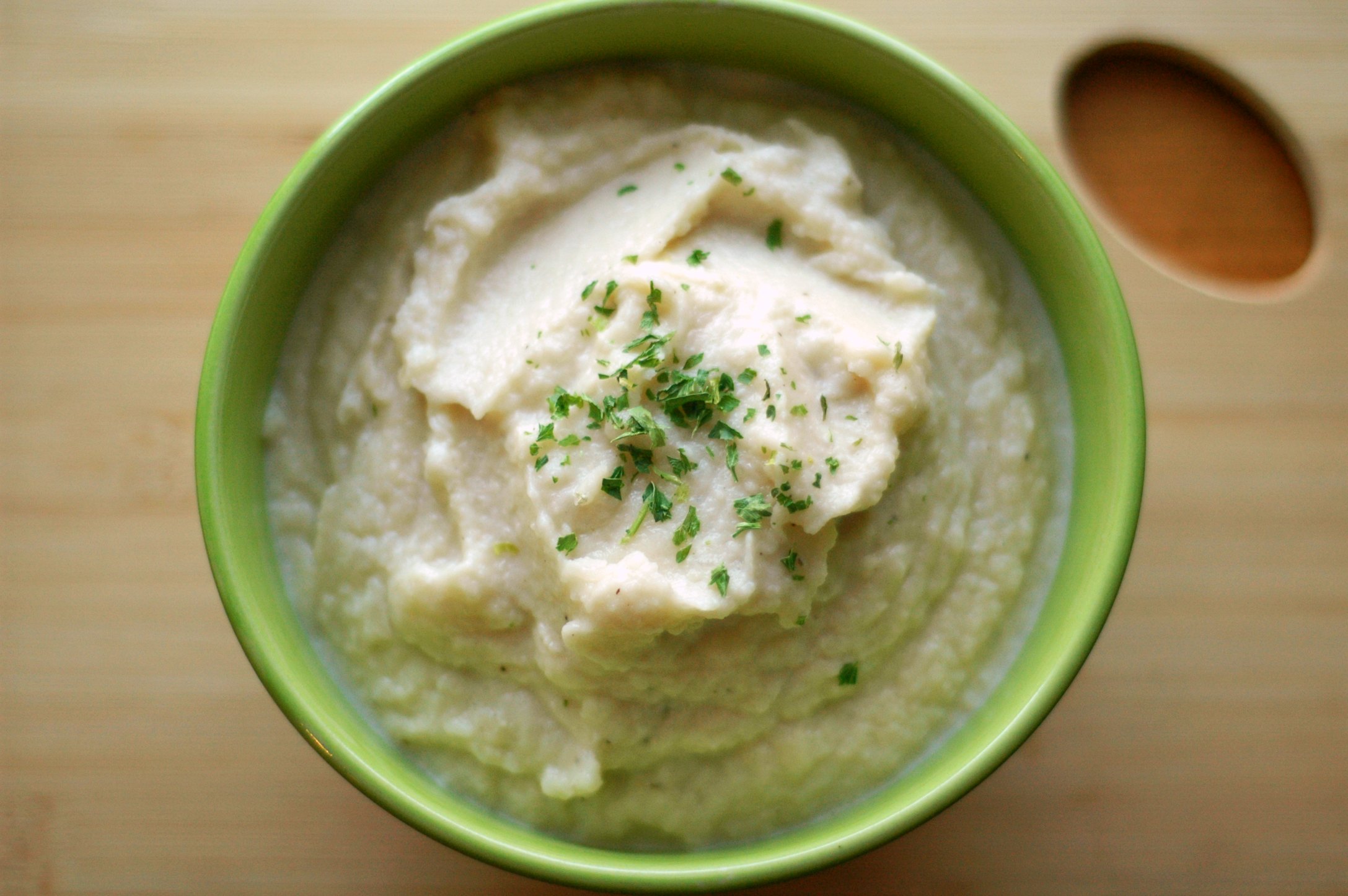 Anyway, my mom and I both ended up deciding on a mini steak on the lighter menu that came with sides of whipped cauliflower and grilled zucchini (why do I spell zucchini wrong every time?! Thank goodness for spell check!). Mom decided to sub her cauliflower out for mashed potatoes and I was tempted to do the same until the server convinced me to try it!!! Thank you awesome server!!!! You were so right! I have never like cauliflower but whipped cauliflower? Yum! I had to fight mom and the kids off with my fork after they had a taste 😉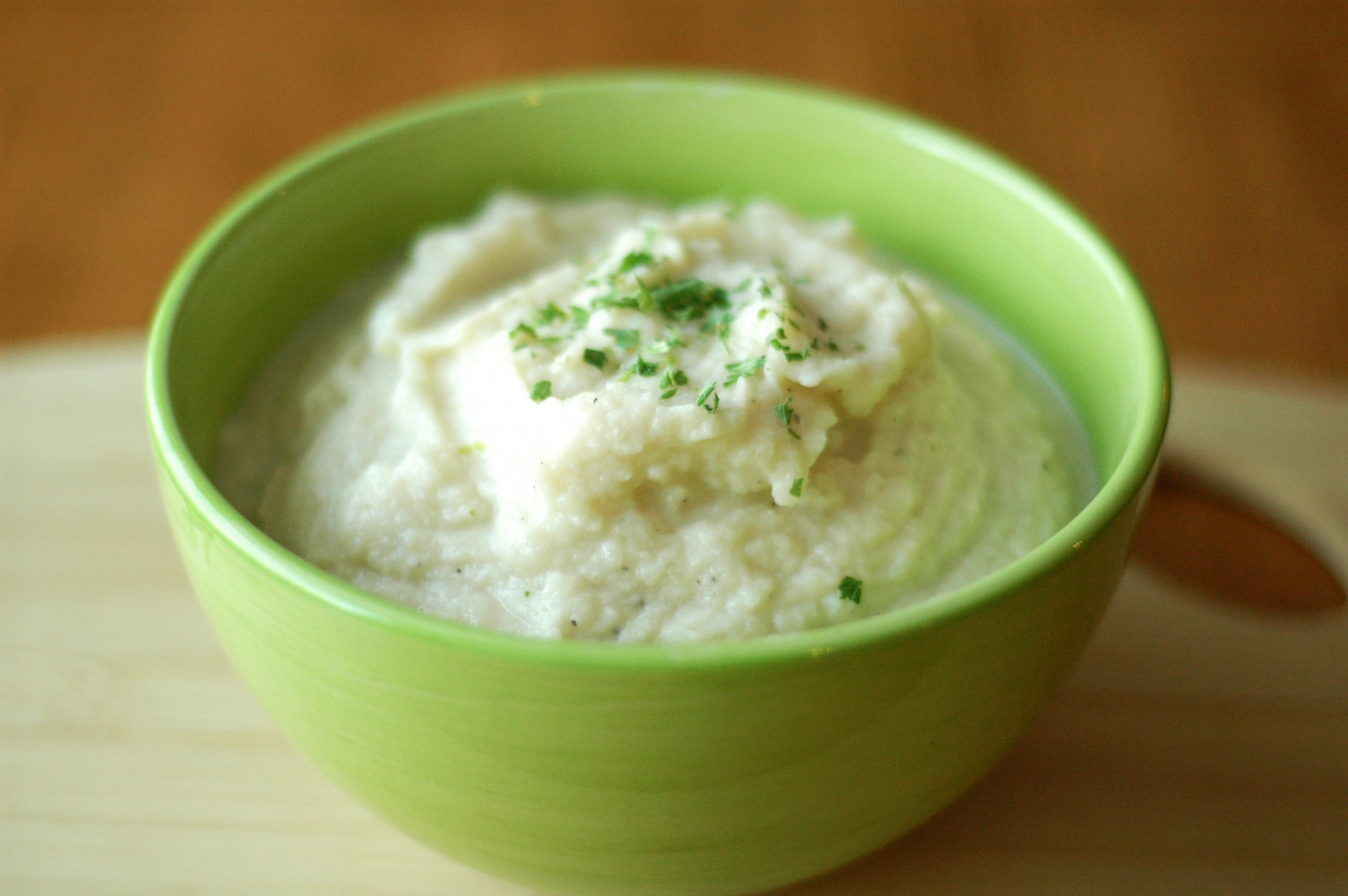 I decided that I needed to do my best to recreate this recipe and being crazy about using the crockpot like I am, it needed to be a simple yet delicious recipe that could be made start to finish in the slow cooker. This was so simple and it turned out great! I used a submersion blender to whip these up and it makes very easy work of it and is super easy to clean up. If you don't have one they are an inexpensive and (to me) invaluable investment. This is a newer version of the one I have had for years.
I use it all the time.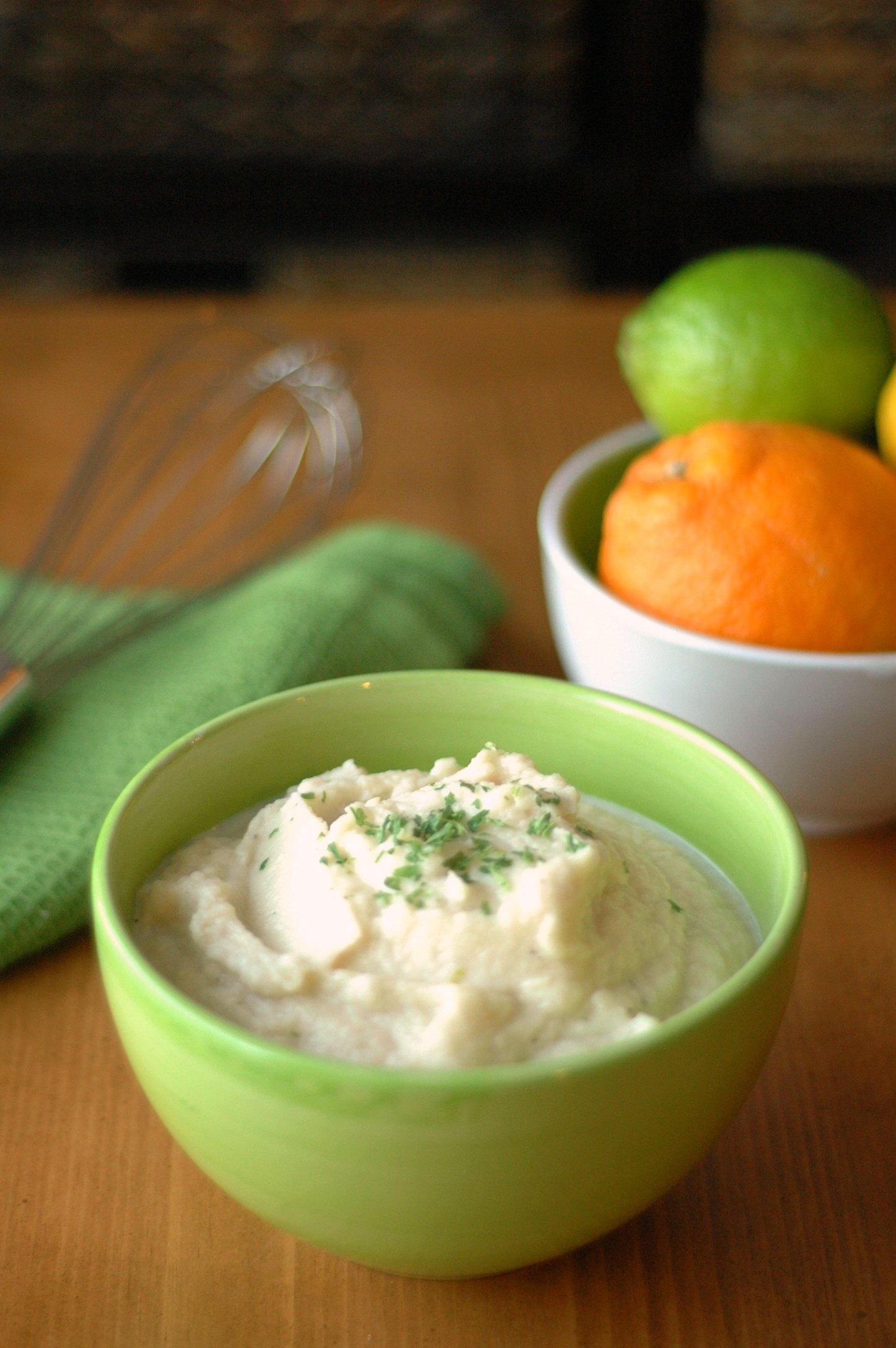 I am so lucky that my kids are adventurous eaters and they both loved it! My son was trying to hide the leftovers in the back of the fridge so that they would still be here when he gets home from school and needs a snack. I hope he doesn't notice we couldn't help but eat a little while he was gone! Think you don't like cauliflower? Give it another chance with this simple and delicious dish!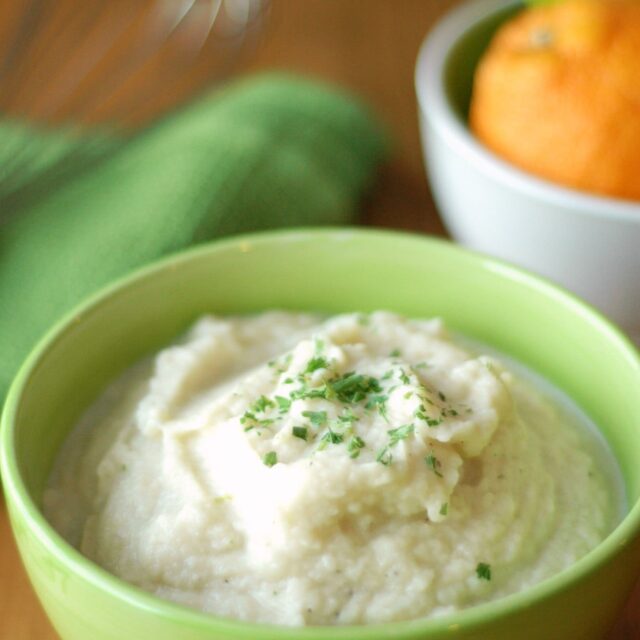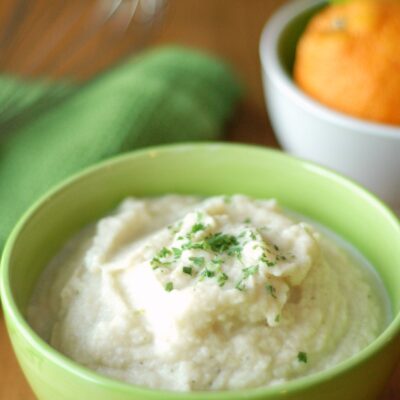 Slow Cooker Simple Whipped Cauliflower
This Slow Cooker Simple Whipped Cauliflower is a simple yet delicious recipe that could be made start to finish in the slow cooker.
Ingredients
1 ½

pounds

frozen cut cauliflower

3

cloves

garlic

peeled

2

cups

vegetable or chicken broth

Water

enough to cover

For later:

¼

cup

heavy cream

salt and pepper to taste

1

teaspoon

chopped parsley for garnish

totally optional
Instructions
Place cauliflower, whole peeled garlic cloves and broth in crock

Add enough water to fully cover

Cook on high for 2-3 hours or low for 5-6

Drain the liquid (carefully) completely and place cauliflower back in crock

Add cream and a little salt and pepper

Use a submersion blender to whip until smooth

Garnish with parsley if desired
Notes
Note: if you don't have a submersion blender you could place the cauliflower in a food processor or blender or place in a large bowl and use a mixer. Another note: Kick up the flavor even more. Stir in ½ cup shredded parm cheese after you whip these up!
Nutrition
Calories:
103
kcal
Carbohydrates:
10
g
Protein:
4
g
Fat:
6
g
Saturated Fat:
3
g
Cholesterol:
20
mg
Sodium:
487
mg
Potassium:
622
mg
Fiber:
3
g
Sugar:
3
g
Vitamin A:
220
IU
Vitamin C:
90.9
mg
Calcium:
58
mg
Iron:
1
mg
Important nutritional disclaimer