Slow Cooker Deep Dish Cheese Pizza with Cauliflower Crust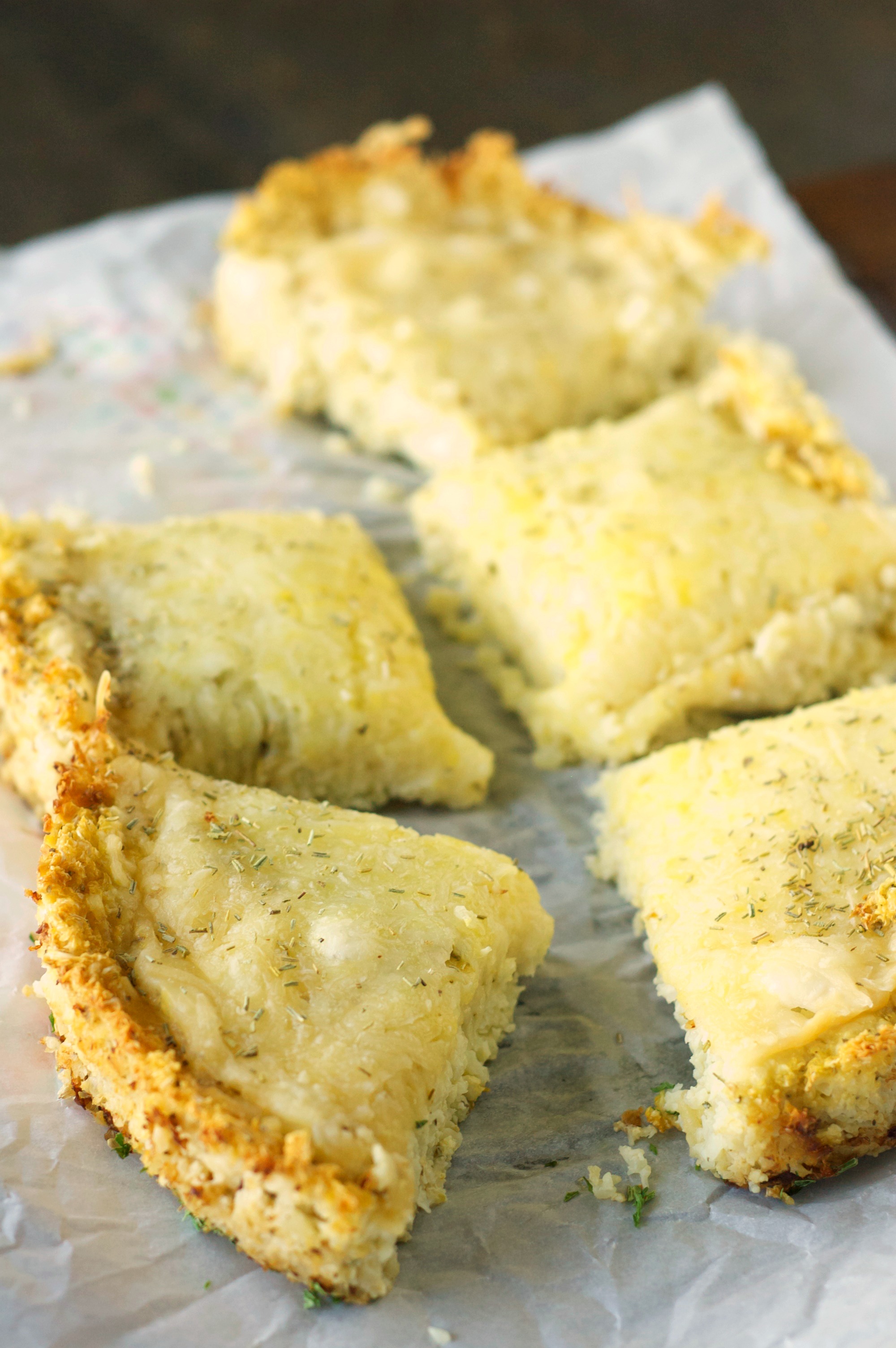 There are lots of different reasons to swap your traditional pizza crust out for healthier options like cauliflower or even quinoa. I've been faithfully reading all the recipe posts I could find about how to make cauliflower crust but can honestly say it sounded like a lot of work! And up until I finally tried out cauliflower in place of mashed potatoes I wasn't sure if I would even like it! But I finally decided to play around with it a bit and see if I couldn't find a simple way to make it in the slow cooker!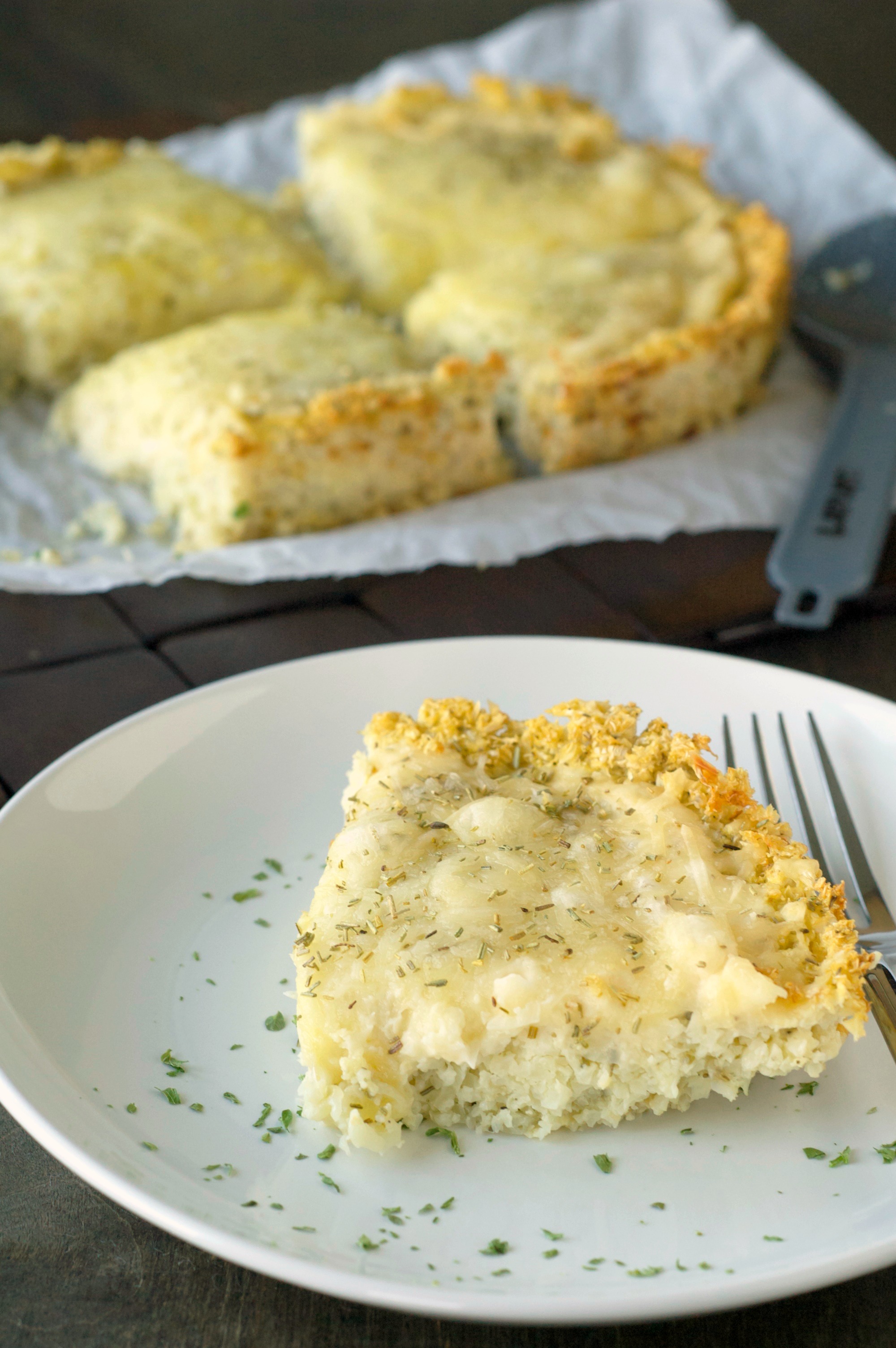 This was a truly simple recipe to make. The only real amount of work was busting out the food processor. Well, and dusting it off since I haven't used mine in at least a year! But you will need it to pulse up the head of cauliflower until it is in rice like shapes. Just took a couple minutes and you have the base for your pizza ready to go. You saved yourself all the work of kneading and rising dough!!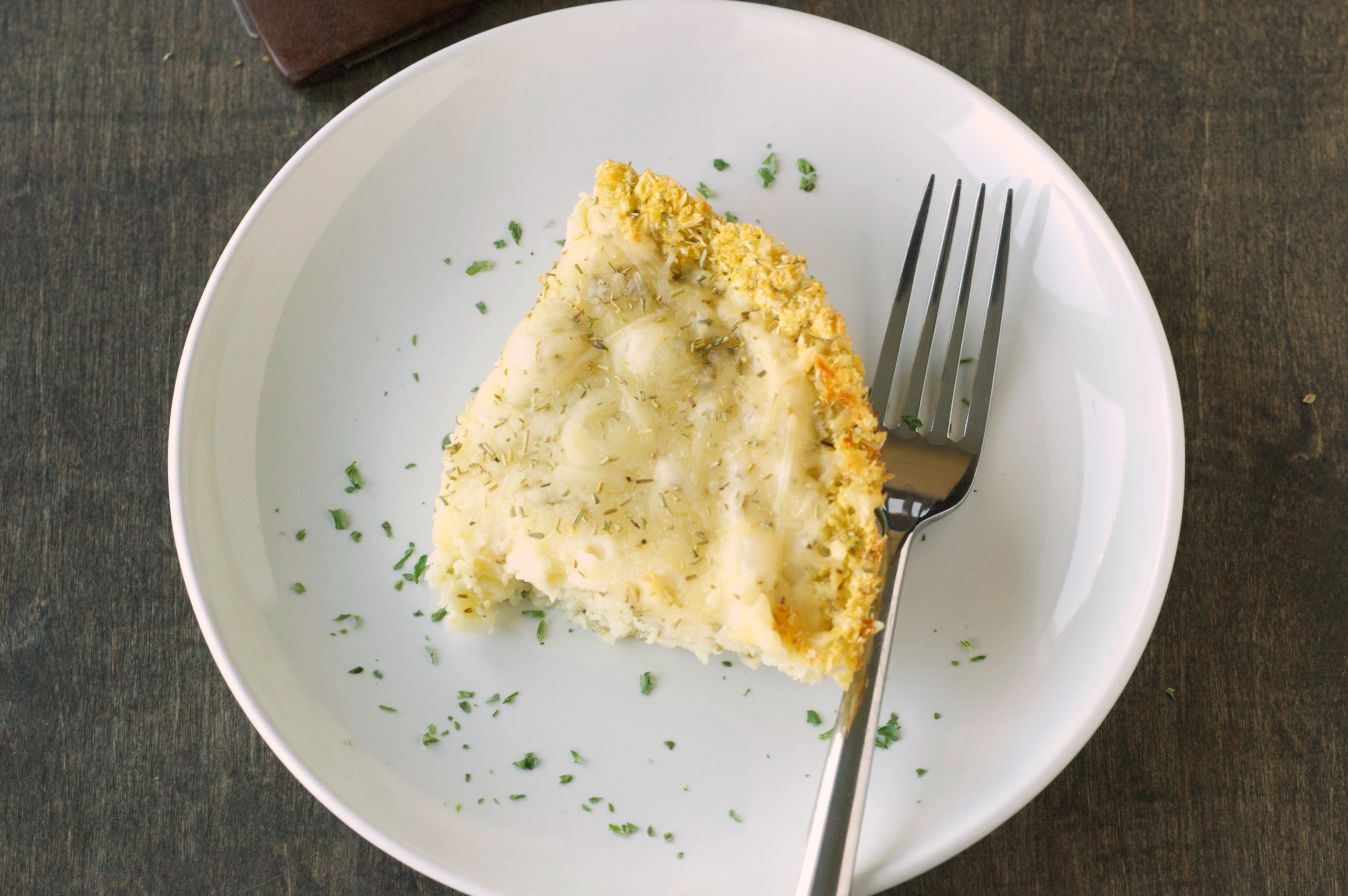 Several of the recipes I've seen call for squeezing out all the water you can from the cauliflower rice before adding the other ingredients. Since I knew this would be cooking in the crockpot I decided to skip that step and see what happened. You know, I like to skip stuff that looks like too much work and hope for the best. Well, it all turned out just fine. I propped the lid of the crock open with a wooden spoon and all that extra moisture cooked off and I ended up with a nice solid crust.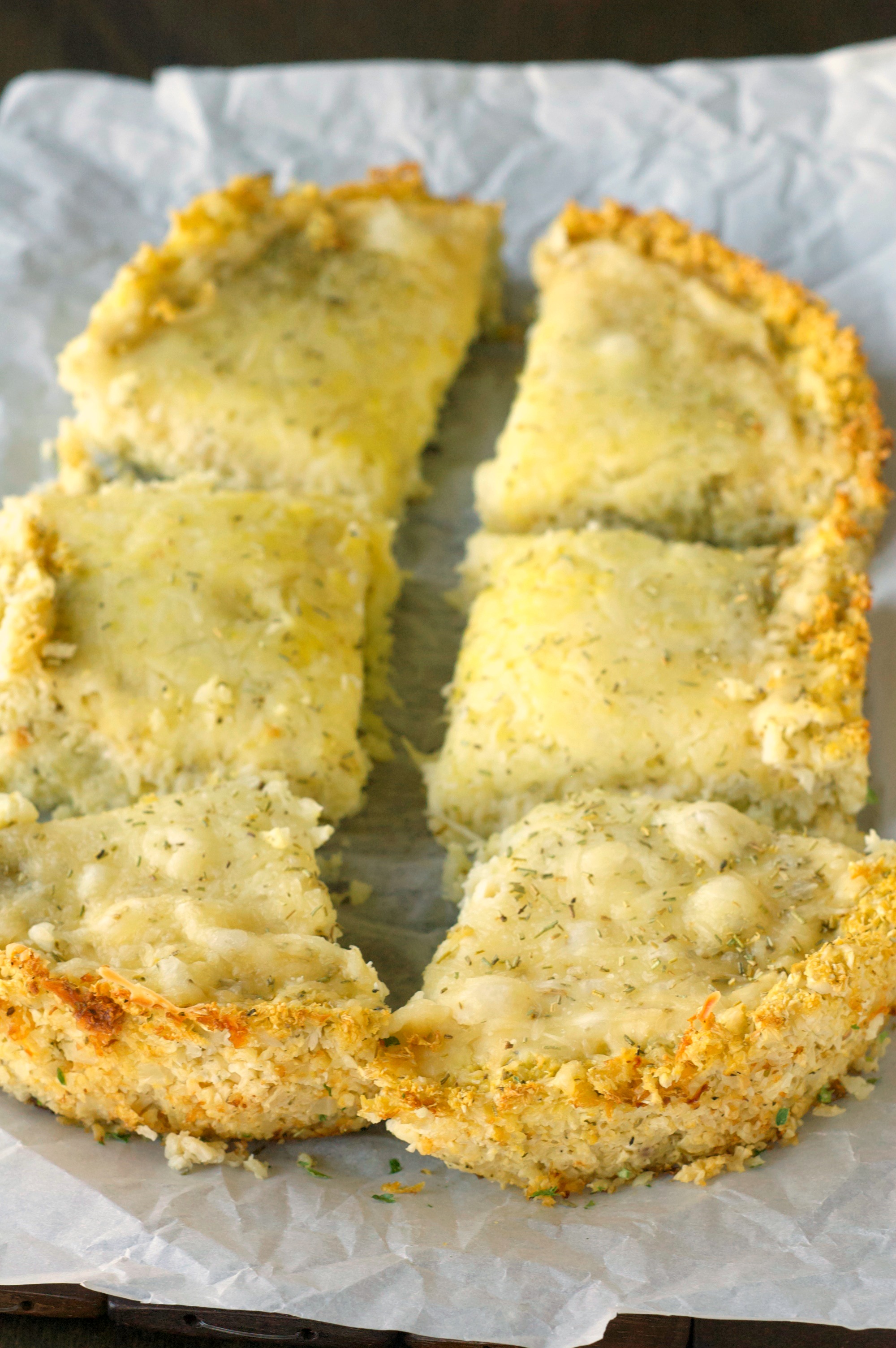 I made this into a white pizza. One reason is that white pizza is good, but the bigger reason is that my daughter won't eat anything with tomato sauce. And since I didn't want to make two pizzas, we made it her way. But the best part was this ended up tasting like the gourmet cheese pizza we get from one of our favorite pizza places!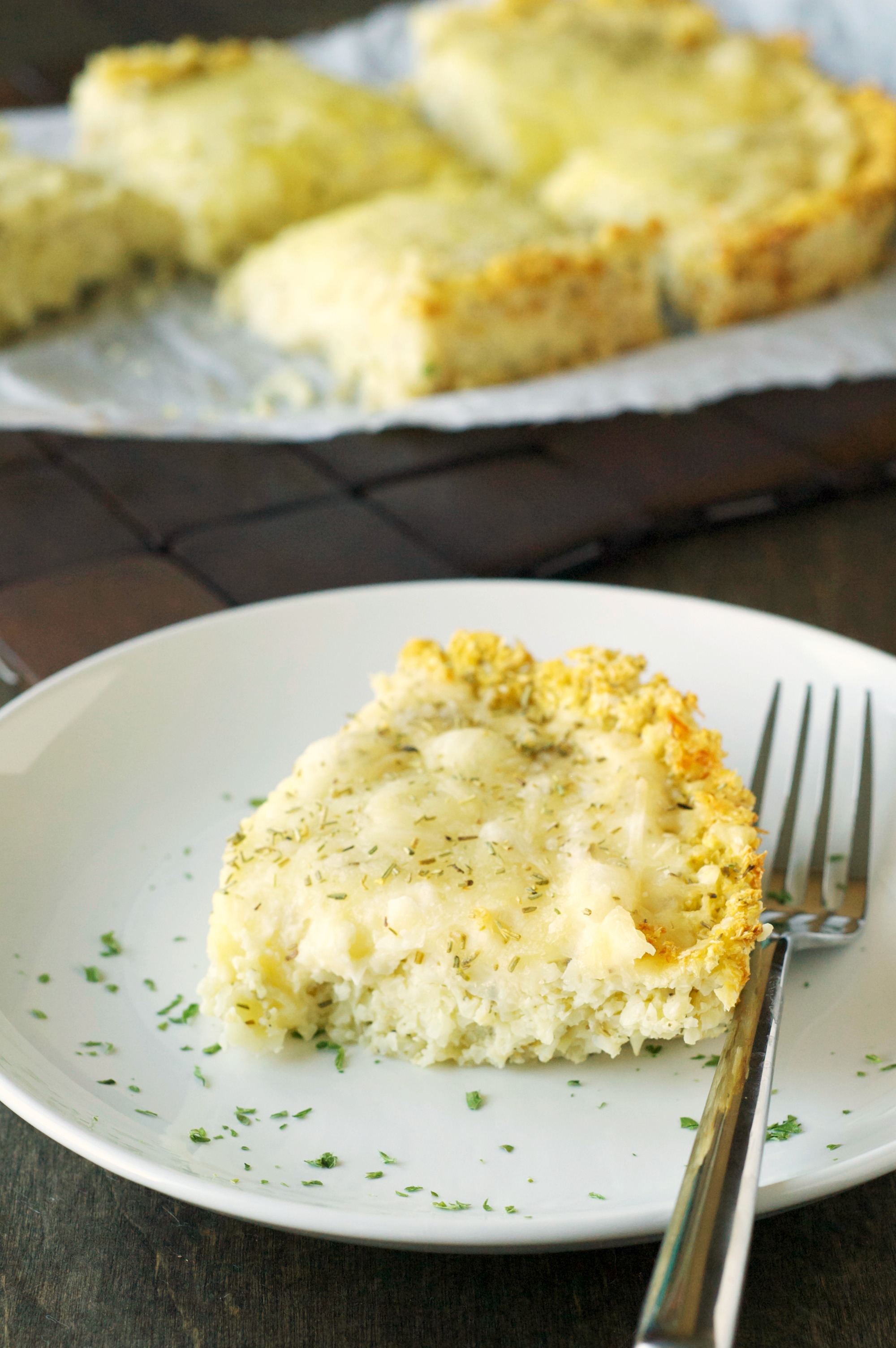 This took a little over 3 hours on high in my crockpot. Then I let it sit for about 20 minutes before I cut it up so that it wouldn't fall apart. Love being able to throw the ingredients for a healthy and homemade pizza in after lunch then going about my day. When we are ready to eat… so is the food!!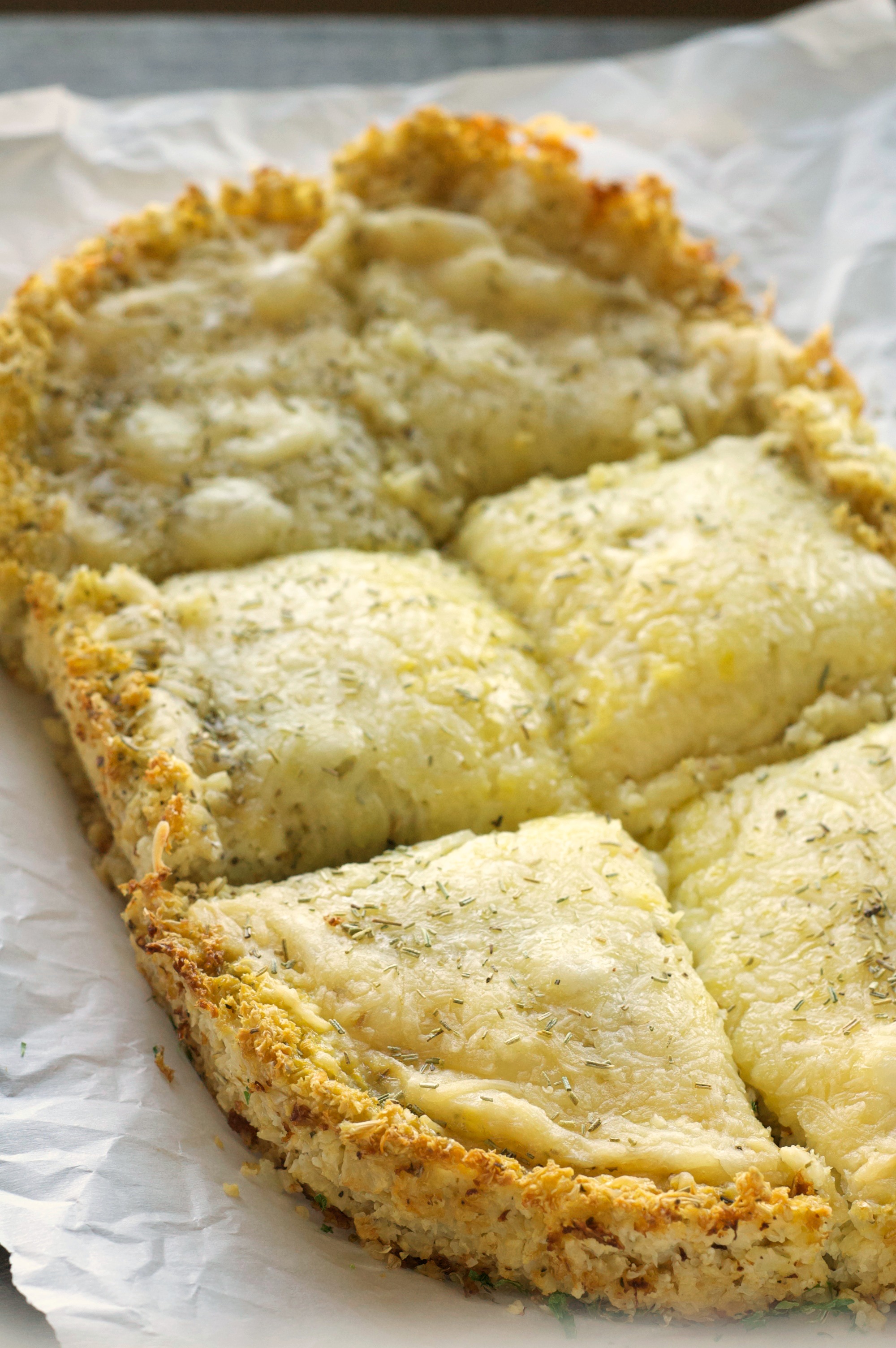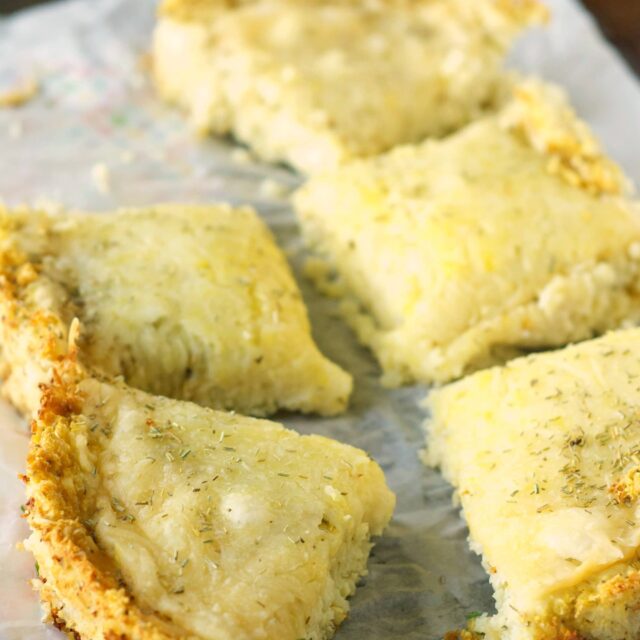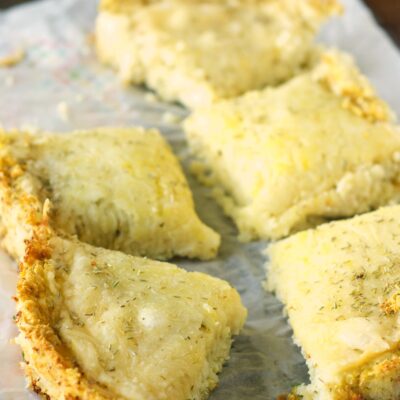 Slow Cooker Deep Dish Cheese Pizza with Cauliflower Crust
Slow Cooker Deep Dish Cheese Pizza with Cauliflower Crust is the most delicious way to get in some veggies and will be one of your new favorite dinners! Using a food processor to help out with the crust, this pizza then cooks up in your Slow Cooker for a fun and yummy meal.
Ingredients
For the crust:

1

large head cauliflower

2

eggs

slightly beaten

1/2

cup

shredded Italian cheese blend

1

teaspoon

dried Italian seasoning blend

1/4

teaspoon

salt

Toppings:

1/2

cup

jarred Alfredo sauce

1 1/2

cups

Italian shredded cheese blend

1/2

teaspoon

dried rosemary
Instructions
Rough chop your clean head of cauliflower into about floret size pieces

Place in food processor and pulse until evenly chopped into rice sized pieces

Place in a bowl and add eggs, 1/2 cup cheese, Italian seasoning and salt.

Mix together well.

Spray crock with nonstick spray (I used my 6 qt oval crock) then press the cauliflower mixture down into crock, forming a slightly higher edge around all the sides. You can use a piece of wax paper or a large spoon to help you press it down firmly

Top with alfredo sauce and cheese and then sprinkle with rosemary

Cover but prop lid open with a wooden spoon handle

Cook on high for 2-4 hours until eggs in crust are fully cooked and the cauliflower is tender. The edges will be slightly browned.

Turn off heat and let sit for up to 30 minutes before cutting into slices and serving
Nutrition
Calories:
275
kcal
Carbohydrates:
4
g
Protein:
18
g
Fat:
21
g
Saturated Fat:
5
g
Cholesterol:
113
mg
Sodium:
499
mg
Potassium:
110
mg
Sugar:
1
g
Vitamin A:
120
IU
Vitamin C:
12.9
mg
Calcium:
138
mg
Iron:
0.7
mg
Important nutritional disclaimer