If you're on the lookout for a chicken dinner recipe that's anything but boring, give this Slow Cooker Tequila Lime Chicken a try!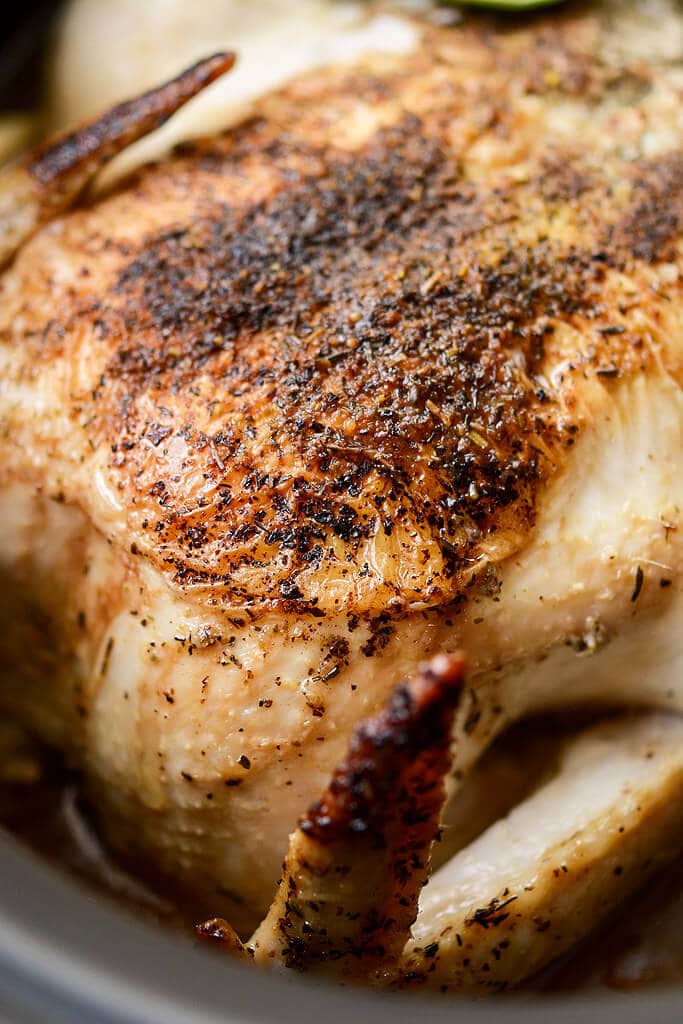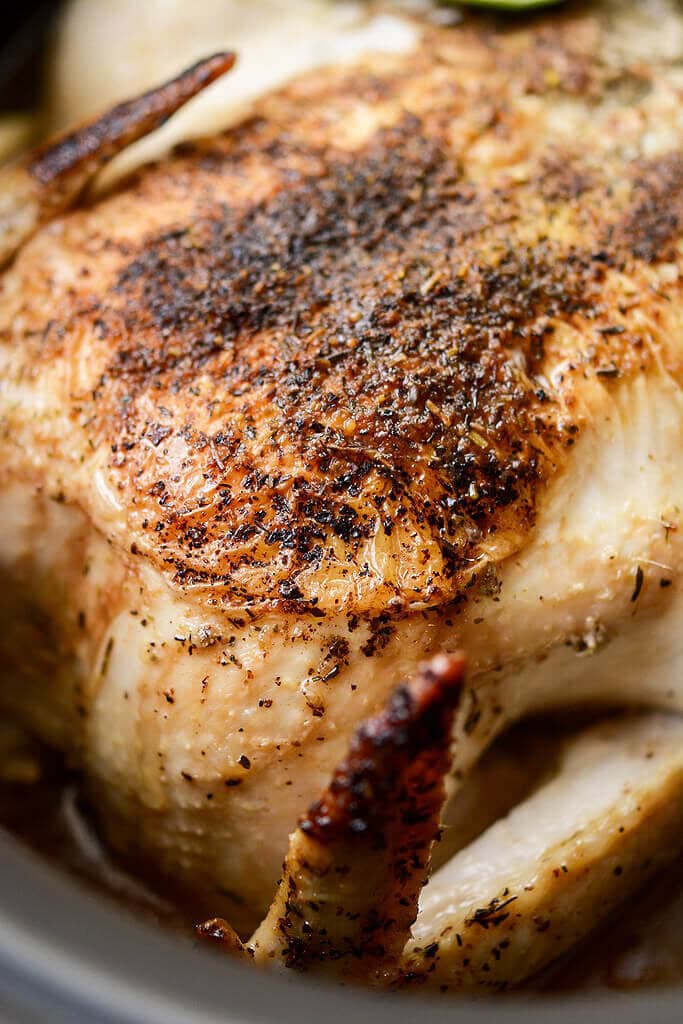 Can you really ever have enough chicken recipes? Especially when it comes to whole chickens my opinion is that more is better! I love recipes that not only feed you dinner on the day you make it, but leave you with enough leftovers to repurposes into another meal or two. Everywhere you look there are recipes for leftover chicken, so instead of picking up a boring option from the grocery store, why not make this super easy but totally delicious tequila lime chicken instead?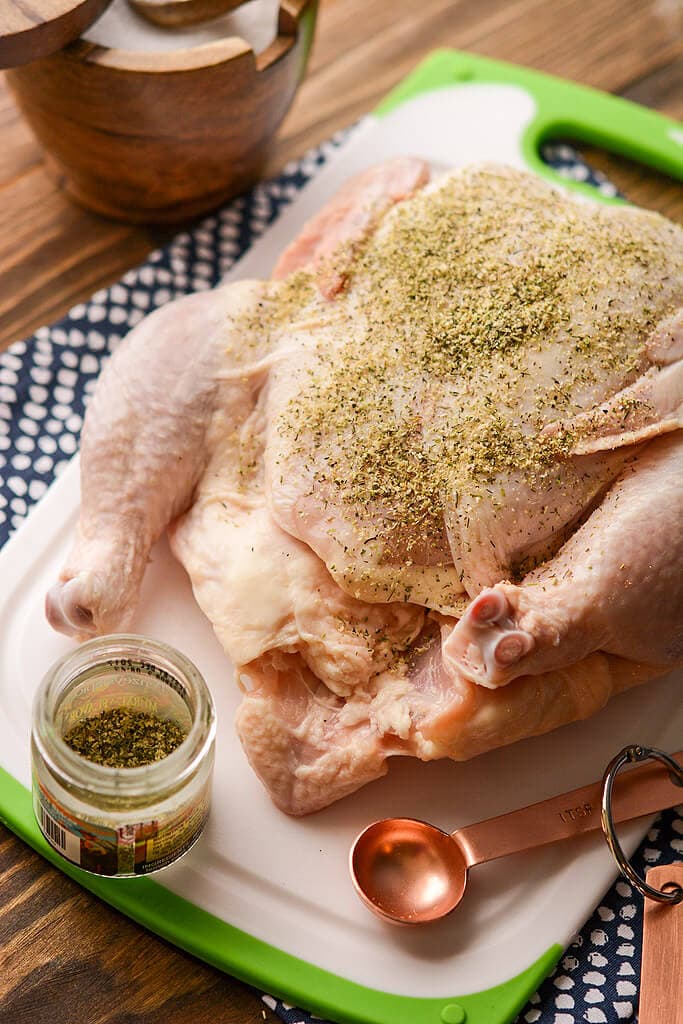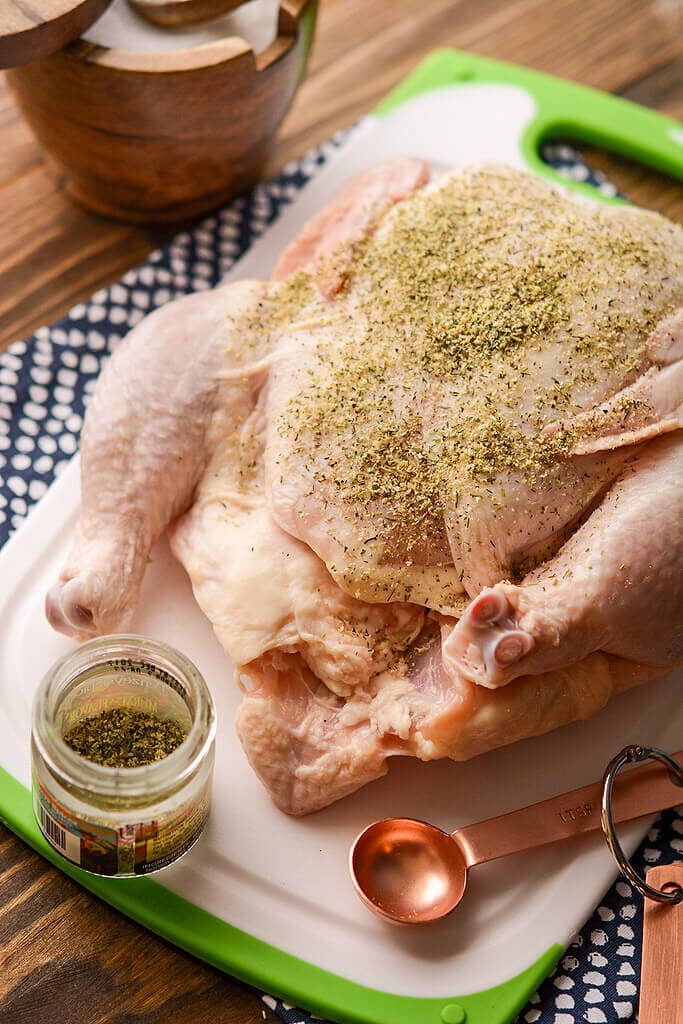 It doesn't get much easier than using your slow cooker to roast up a whole chicken and the results are almost without fail super juicy and flavorful. Just rub that chicken down with your favorite chicken spice blend. I happen to love the Mural of Flavor seasoning blend from Penzey's but you can use anything you like from your local grocery store as well.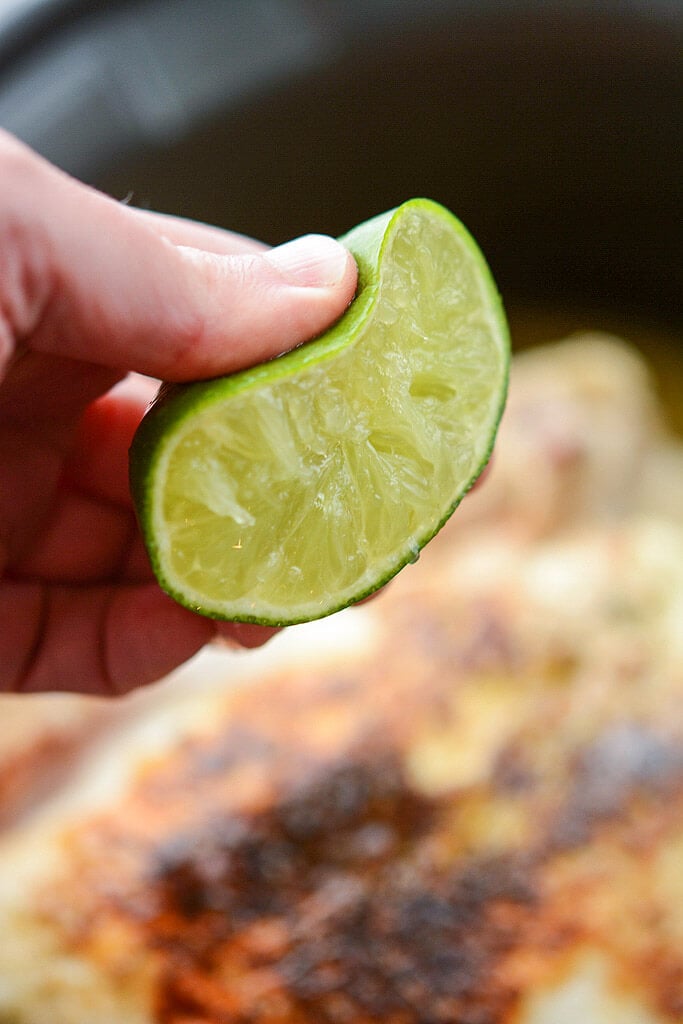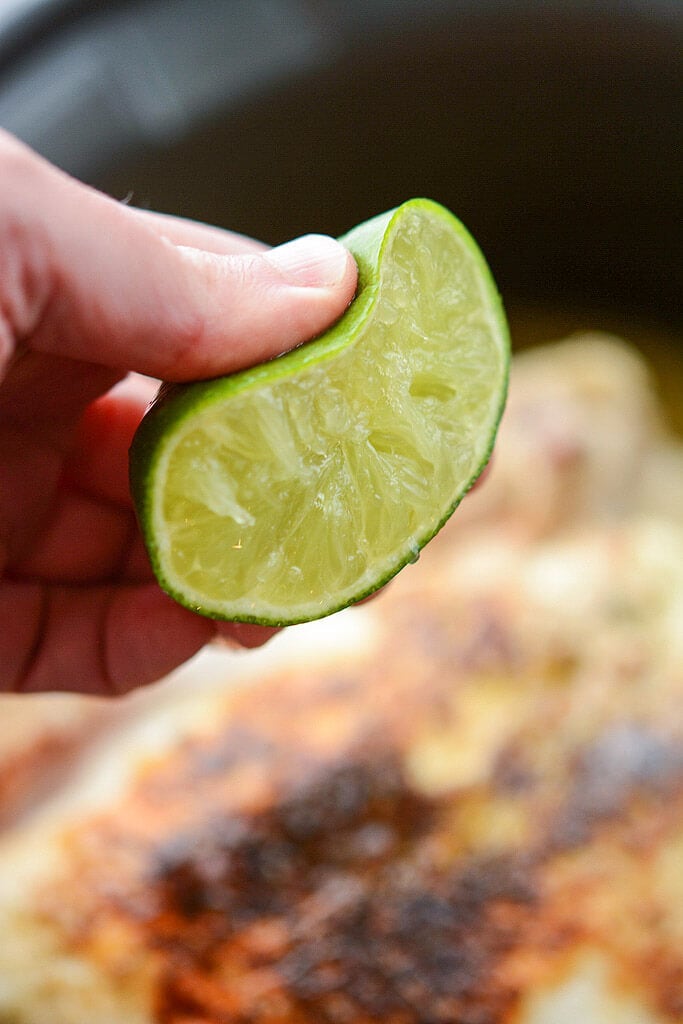 I chose to brown up my chicken just a tad, you can do this in a skillet or in a multi-cooker. Just drizzle and heat a little olive oil and let it sizzle until the skin gets a little browned. Then squeeze a little lime juice in.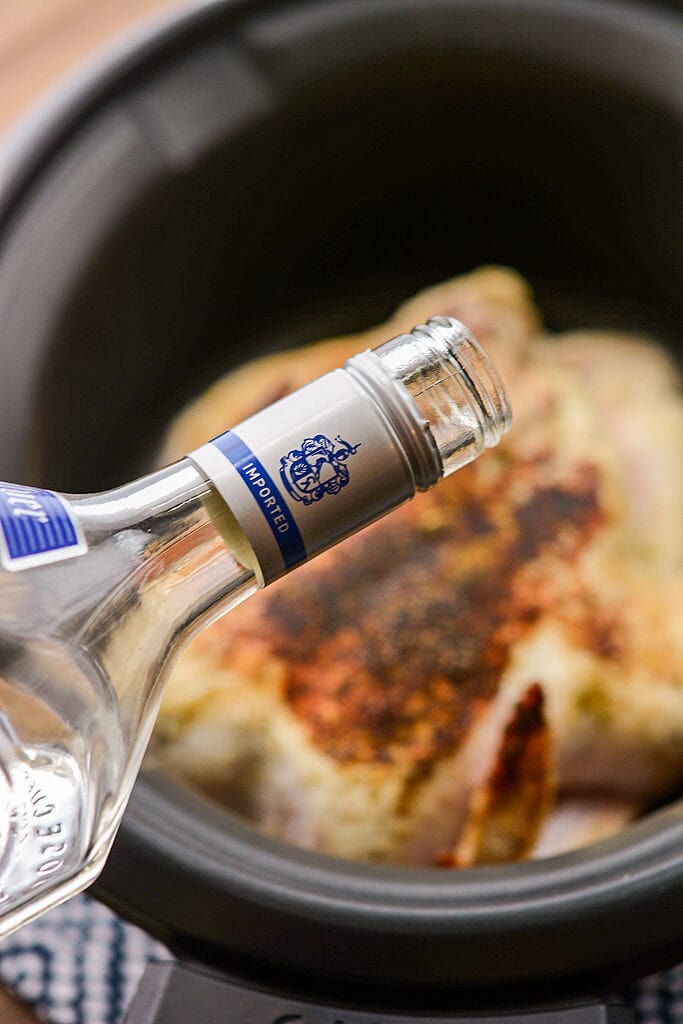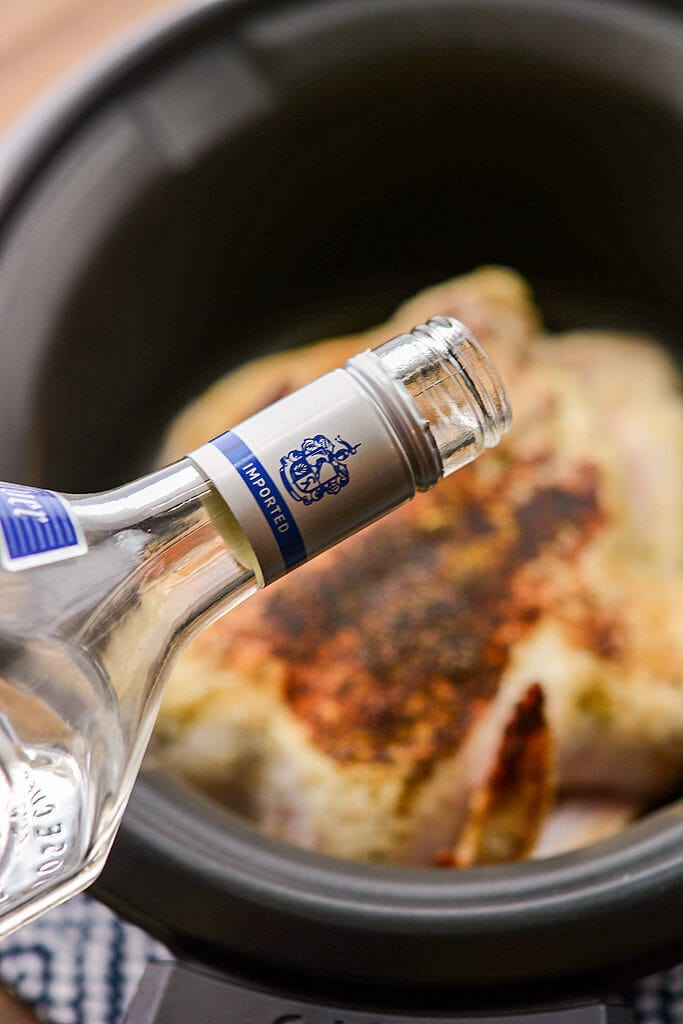 Finally, of course, is to carefully add some tequila. Always be super careful adding alcohol to a hot pan and make sure that you don't let it come in contact with any open flames!!!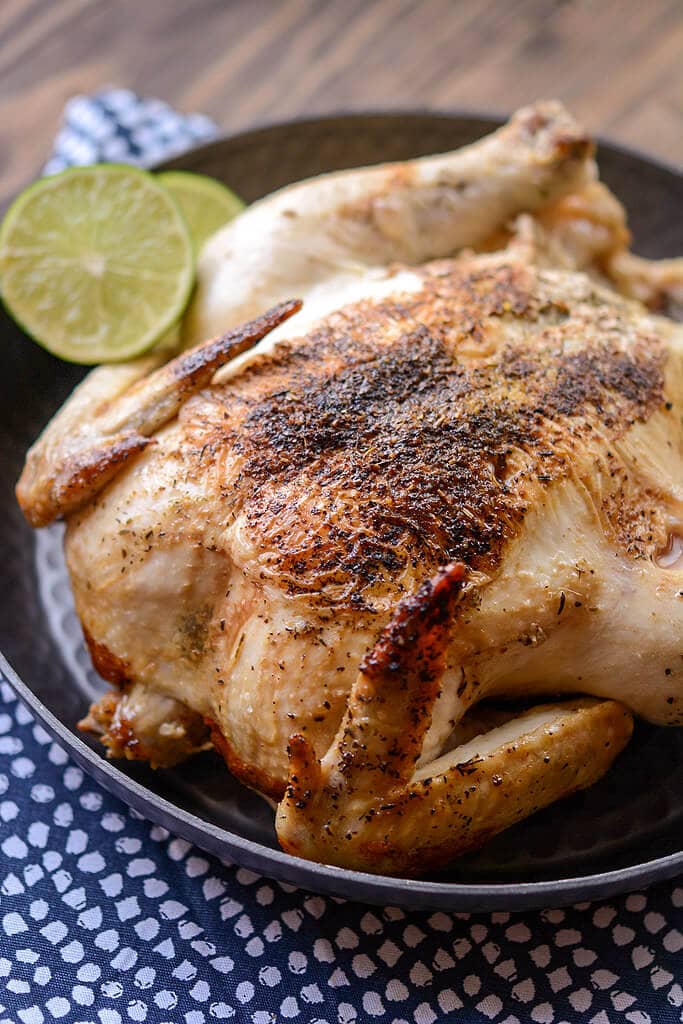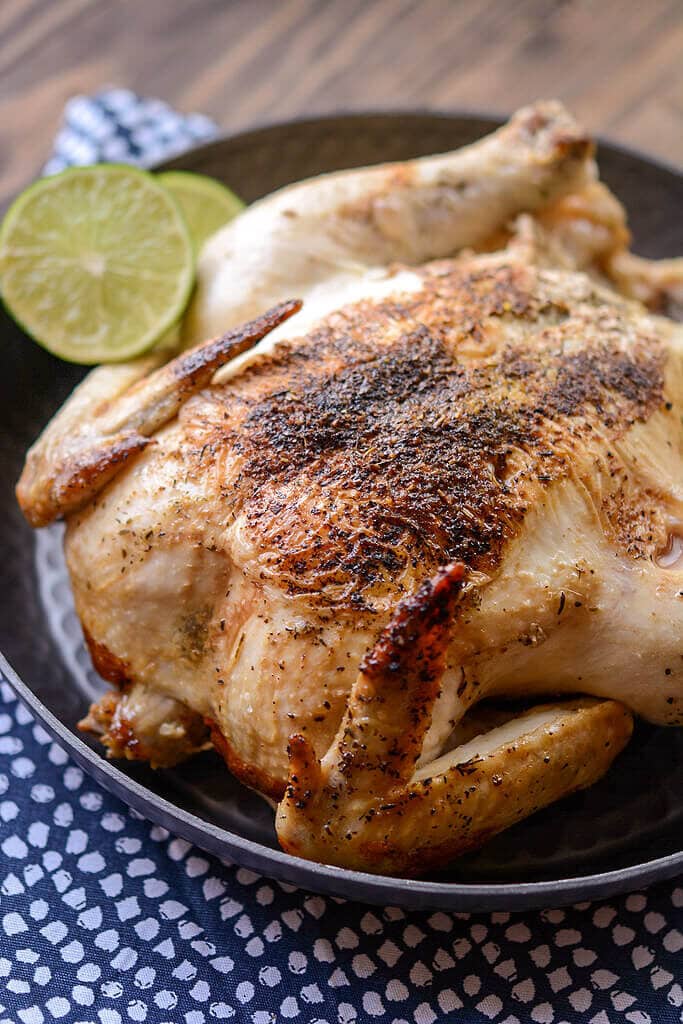 Now it times for some super juicy chicken that goes well with tons of summer side options and just so happens to make amazing chicken salad if there's any left over.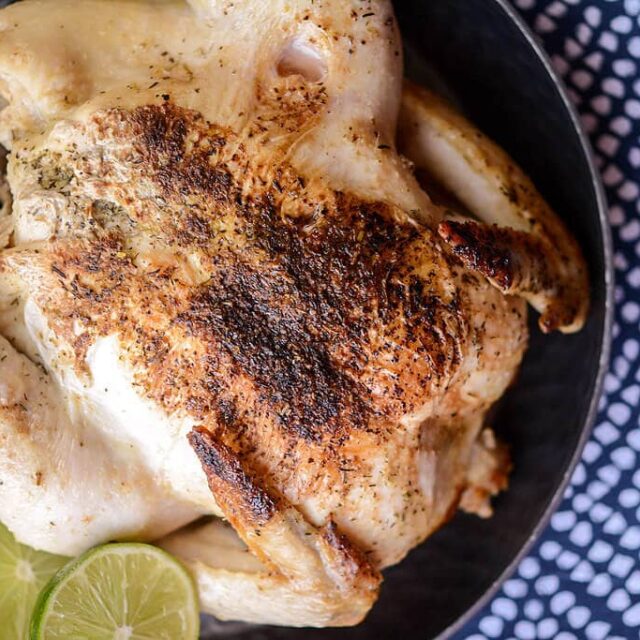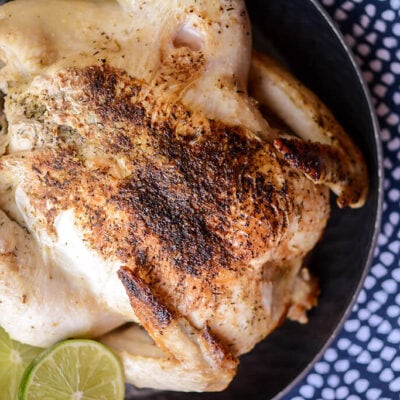 Slow Cooker Tequila Lime Chicken
If you're on the lookout for a chicken dinner recipe that's anything but boring, give this Slow Cooker Tequila Lime Chicken a try!
Ingredients
3-4

pounds

whole chicken

2

teaspoons

seasoning blend

(see notes)

1

tablespoon

olive oil

1

lime

½

cup

tequila

½

cup

chicken broth

(optional)
Instructions
Rub seasoning blend all over chicken

Heat oil in skillet or multicooker and brown chicken on each side for a few minutes just until it starts to get crispy

Squeeze the juice from one lime all over chicken and then carefully pour in tequila and let simmer for 3-4 minutes

Transfer contents to slow cooker and add a little chicken broth if desired

Cover and cook on low for 6-8 hours or high for 3-4 until chicken reaches 165 degrees

Remove and let cool slightly before serving
Notes
Note on seasoning: I used Penzey's Mural of Flavor seasoning but you can use any favorite chicken seasoning blend from your grocery store. Montreal Chicken is always a good choice, too.
Nutrition
Calories:
311
kcal
Carbohydrates:
2
g
Protein:
20
g
Fat:
18
g
Saturated Fat:
5
g
Cholesterol:
81
mg
Sodium:
82
mg
Potassium:
254
mg
Fiber:
1
g
Vitamin A:
180
IU
Vitamin C:
5
mg
Calcium:
42
mg
Iron:
1.7
mg
Important nutritional disclaimer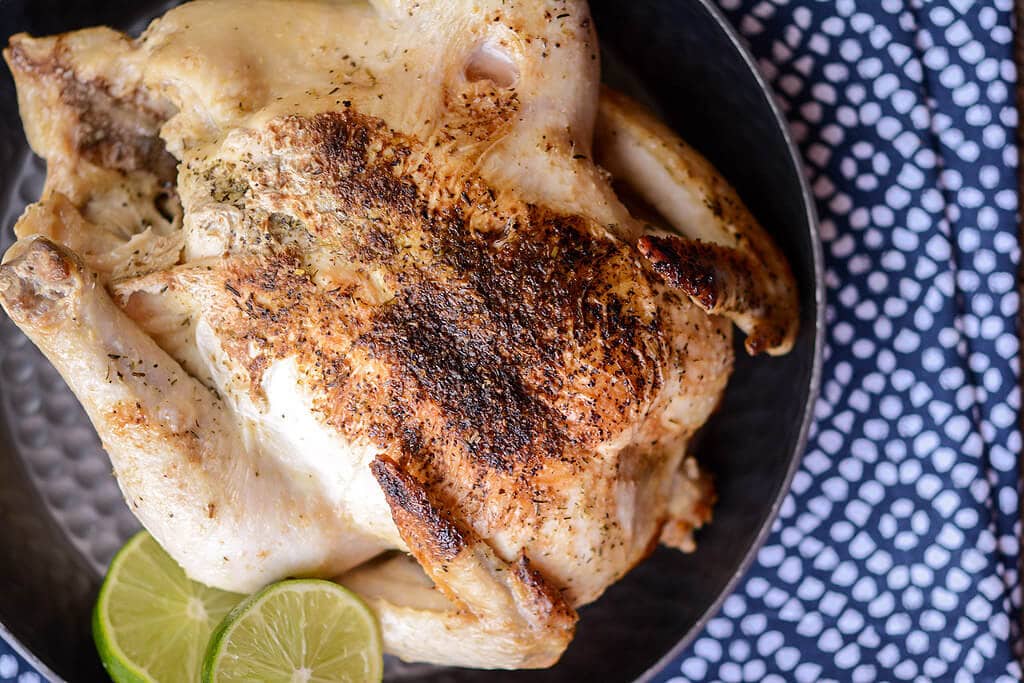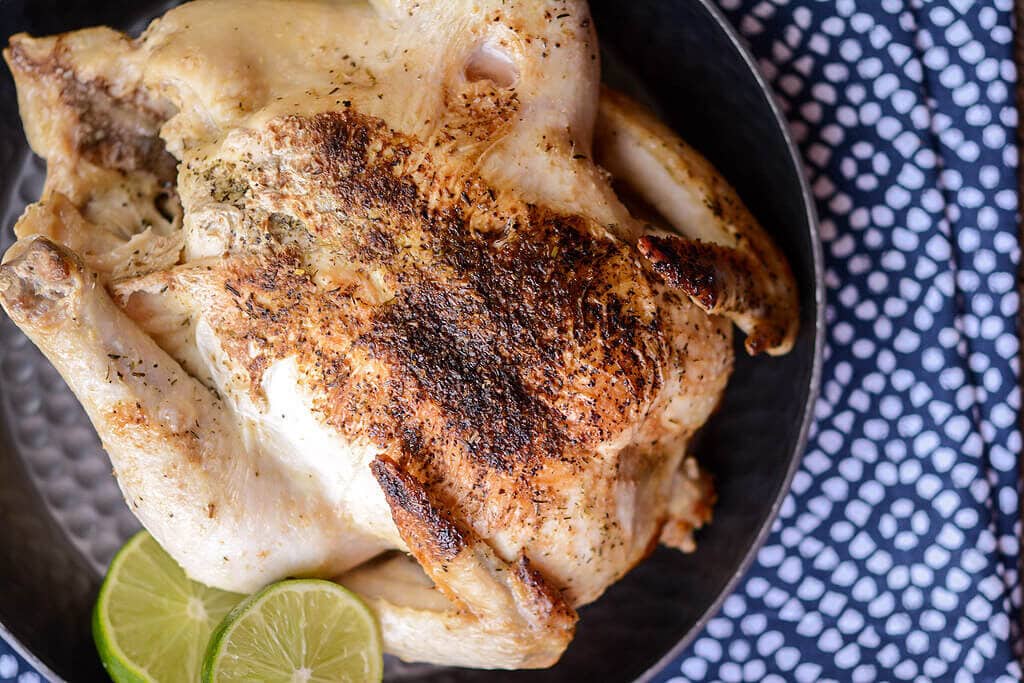 Slow Cooker Gourmet is a participant in the Amazon Services LLC Associates Program, an affiliate advertising program designed to provide a means for sites to earn advertising fees by advertising and linking to amazon.com. If you purchase a product through this link I will earn a small commission. As always, I only recommend products I use and love!
Want another delicious whole roasted chicken recipes for your slow cooker? (of course you do!)
http://slowcookergourmet.net/slow-cooker-whole-roasted-chicken/


Or how about a recipe using super flavorful chicken thighs?