Slow Cooker Sage Short Ribs with Gorgonzola Cream Sauce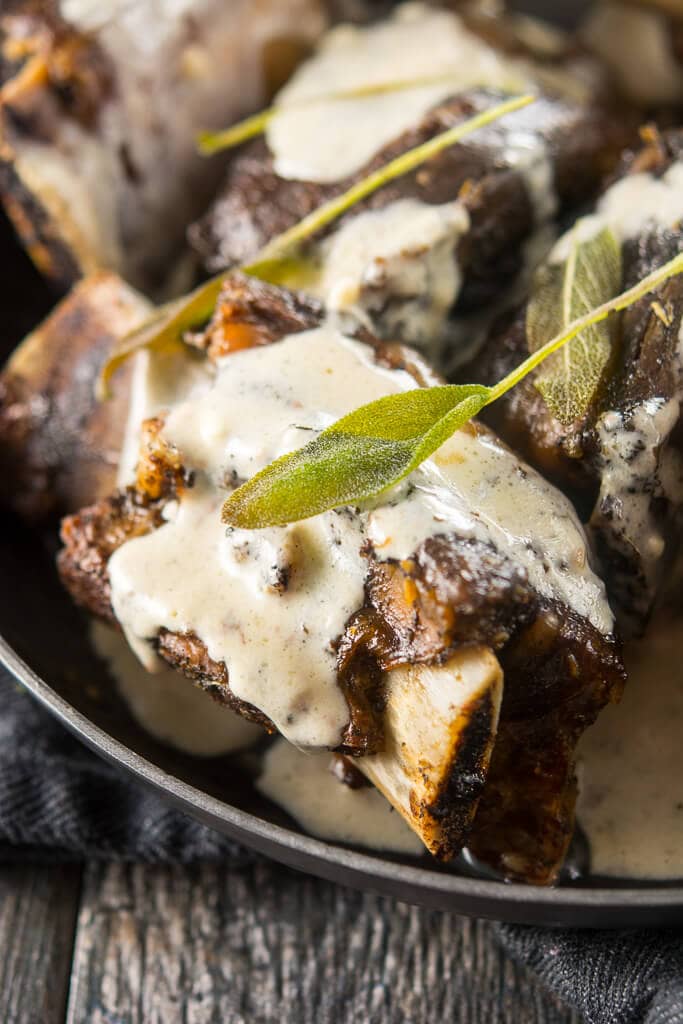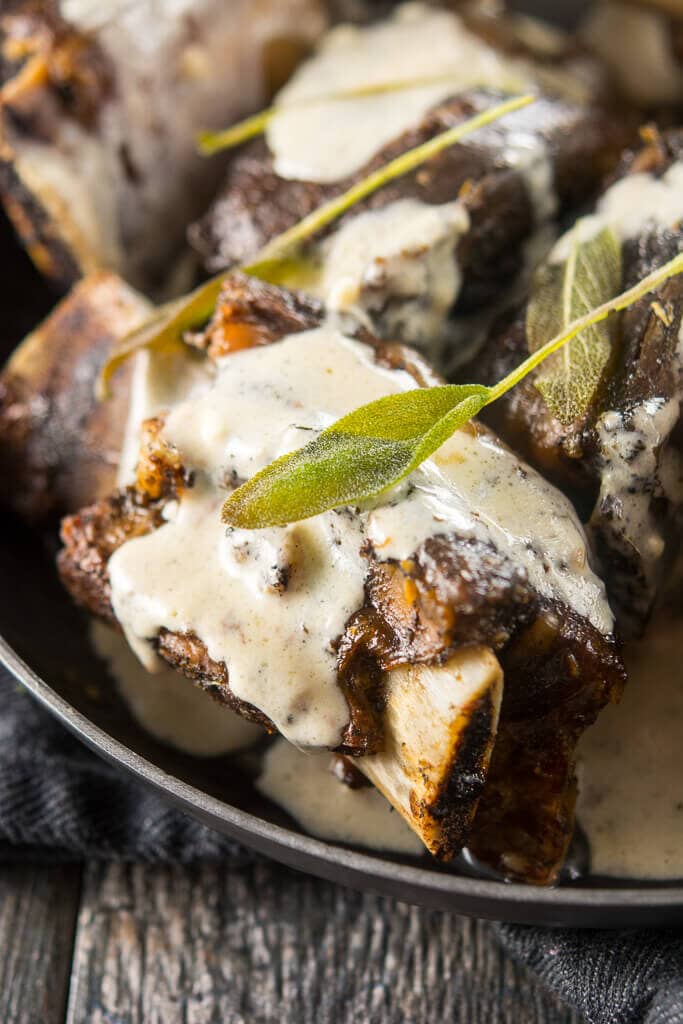 Is it against the rules to post a recipe like this in January? It feels a little rich and indulgent, but I don't think it will completely derail you or anything. Everyone's gotta have a little splurge now and again and while short ribs can be kinda pricey they do certainly make a tasty meal! Short ribs are perfect for the slow cooker because they can cook low and slow all day and become fall apart tender. Plus these have a quick pan sauce that you can make from the drippings that's so easy it only takes about 5 minutes yet it tastes totally gourmet.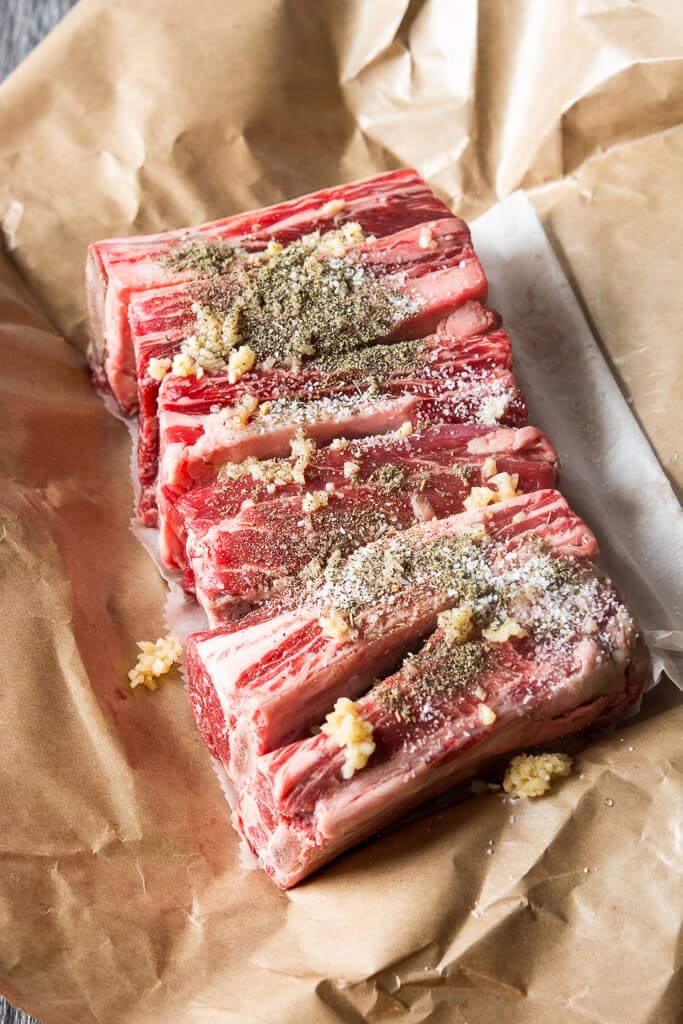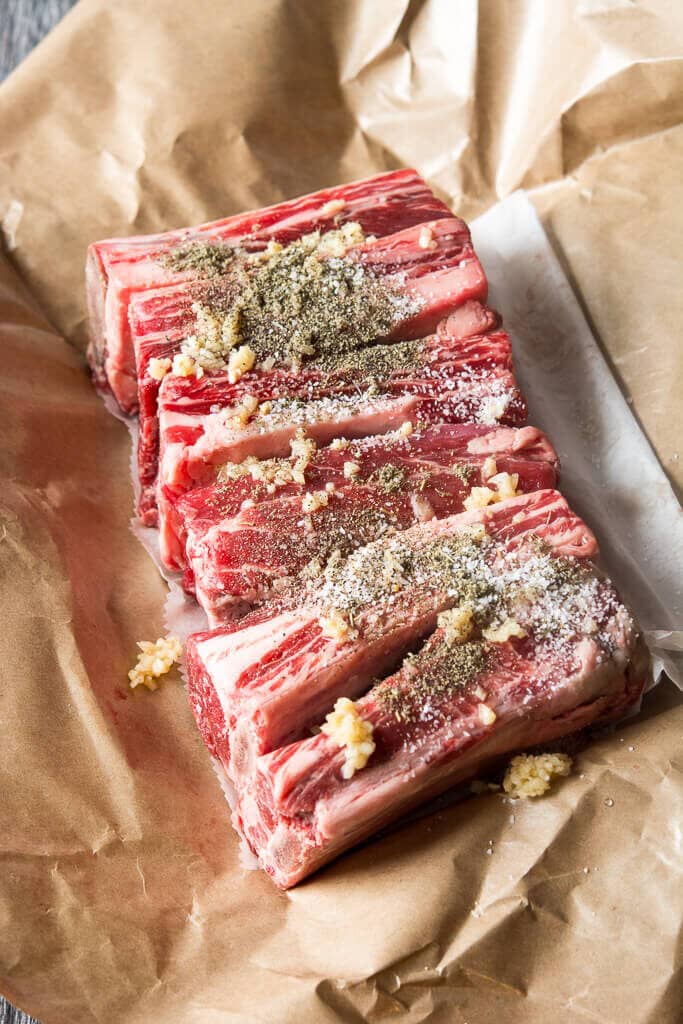 You'll start off by seasoning up some beautiful ribs! If you've never had them before you can go to the meat counter at the supermarket and they should be able to help you pick some out! You definitely need beef short ribs for this recipes even though I think there is a pork version too.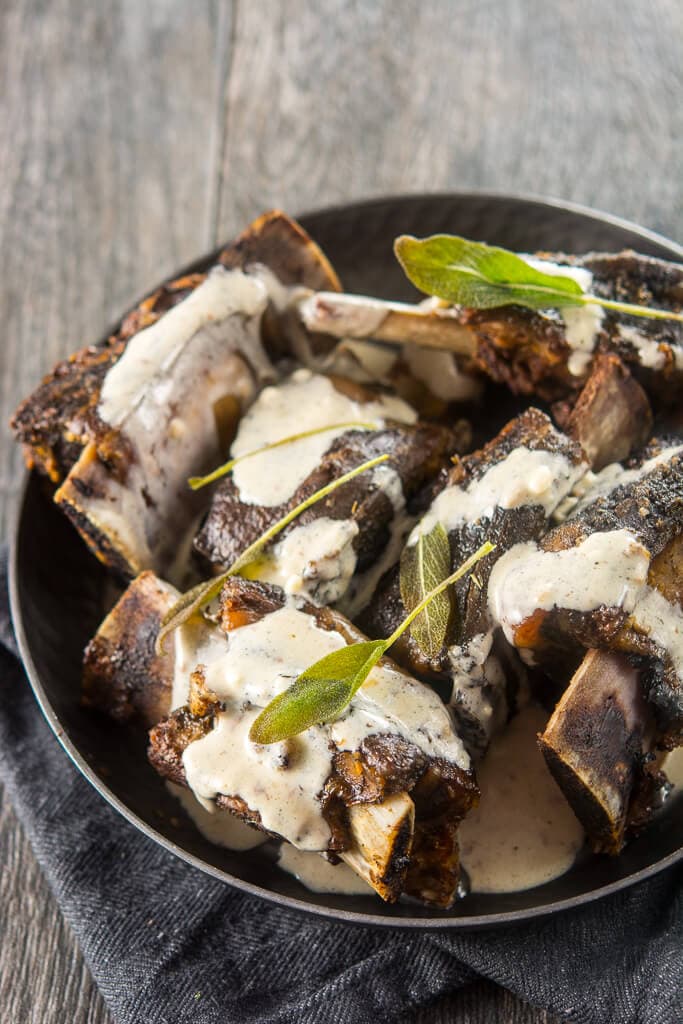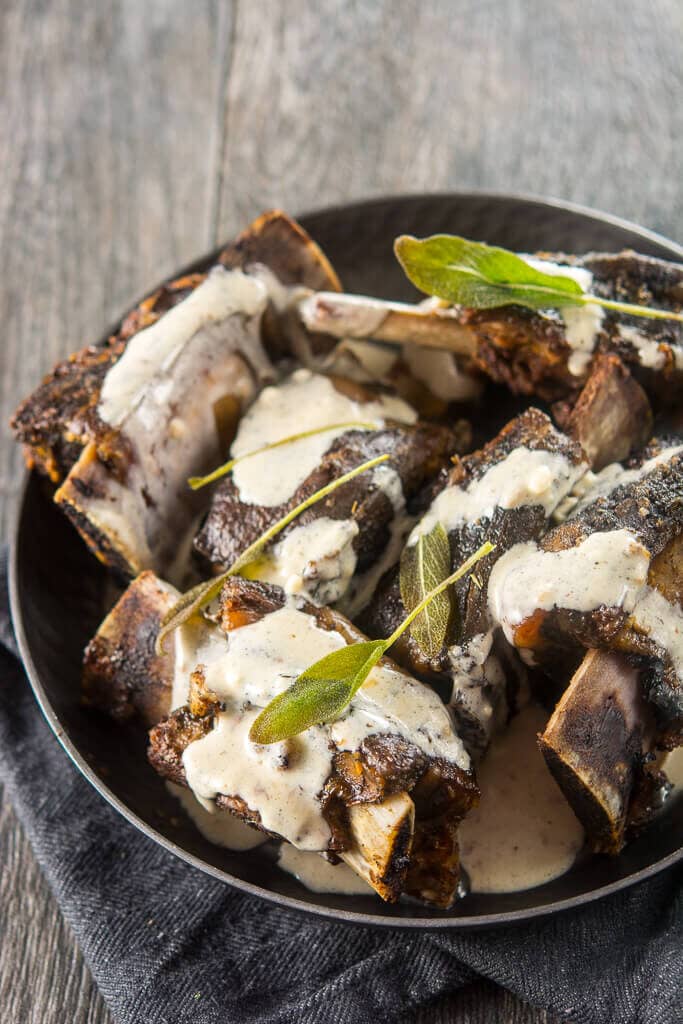 After you season them it's time to brown them up. Either get your skillet nice and hot or set your multi-cooker
for 400 degrees. Add the ribs and let them brown up just a bit on each side and then deglaze the pan with some broth. Switch everything to the slow cooker and set it on low for 8 hours and let them cook up until they are tender.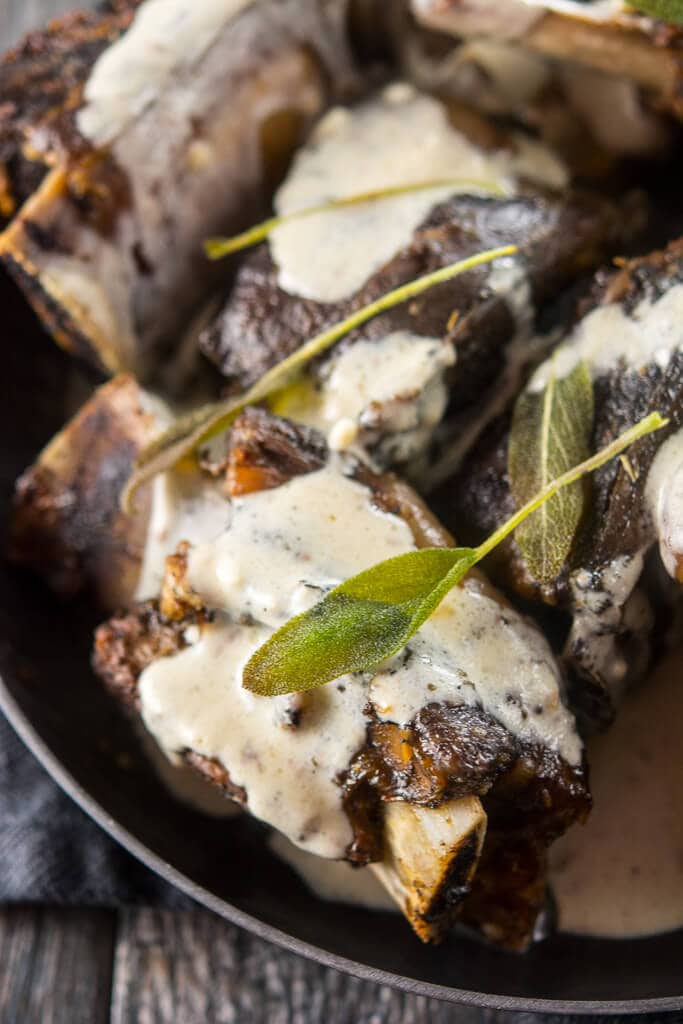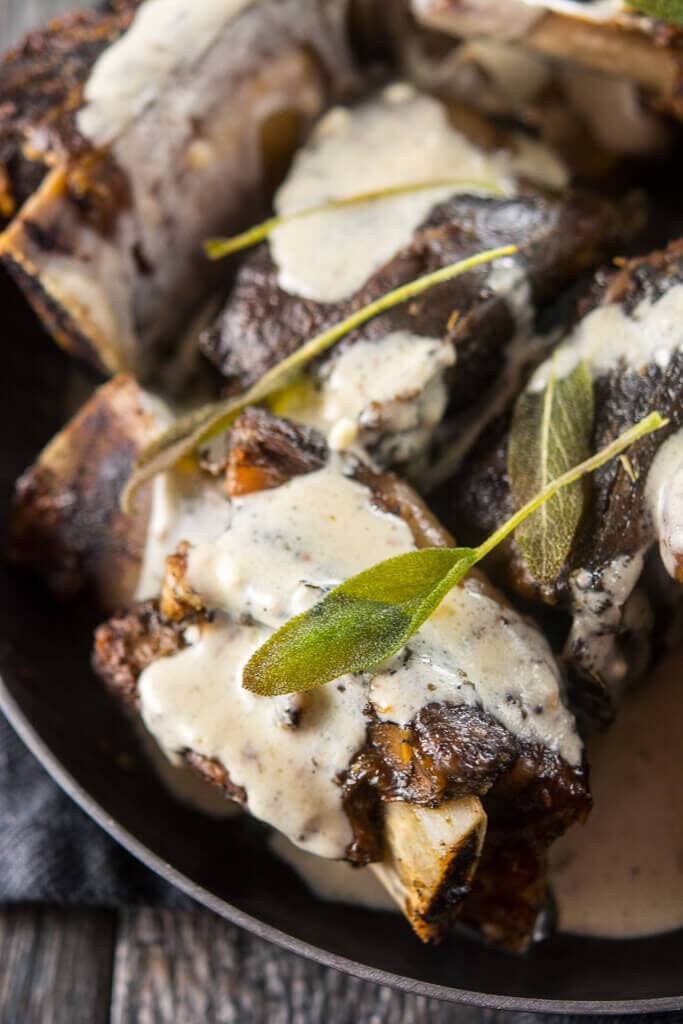 Strain off the dripping and whisk up the sauce! A gourmet style dinner is done, and it really is that simple. A nice Valentine's Day dinner, perhaps?!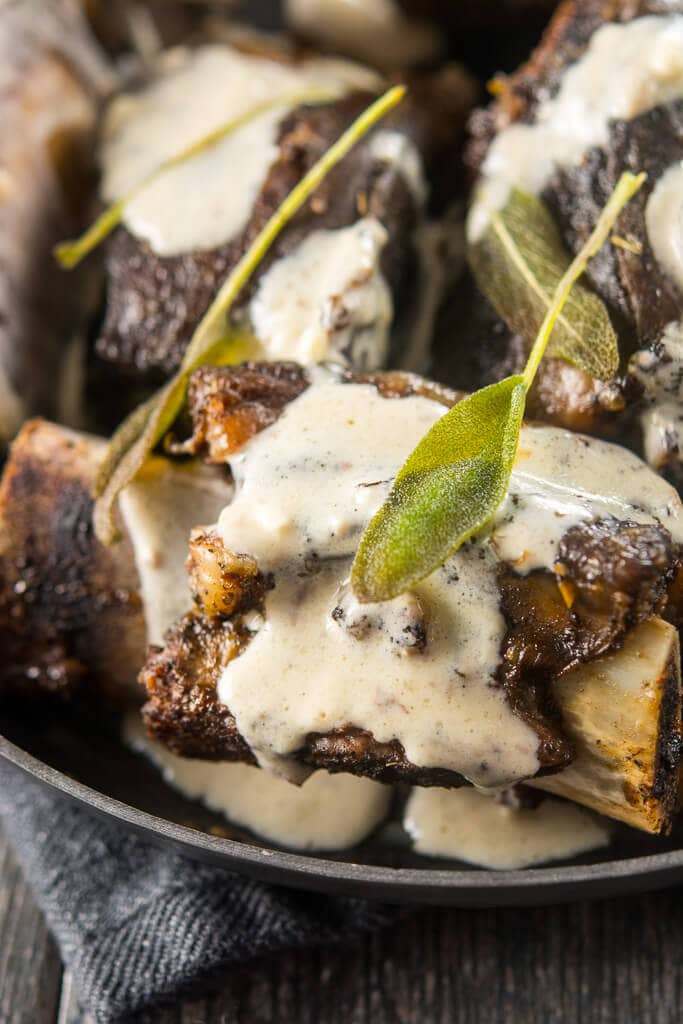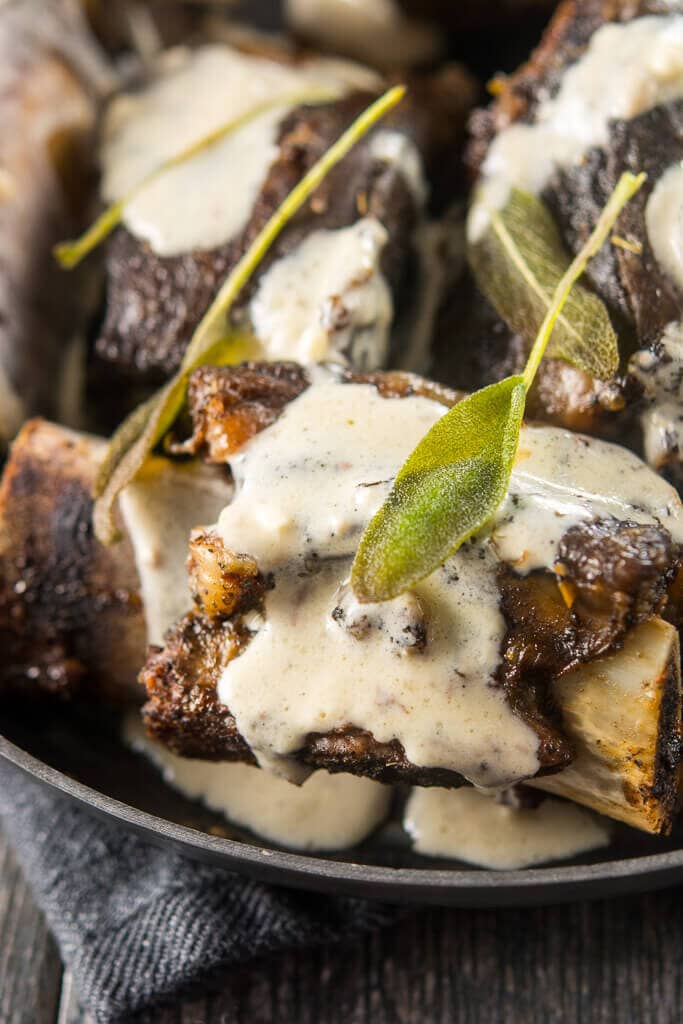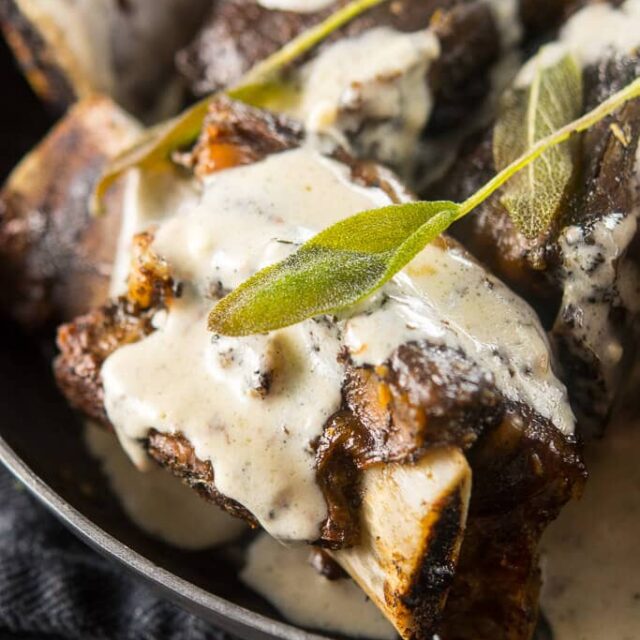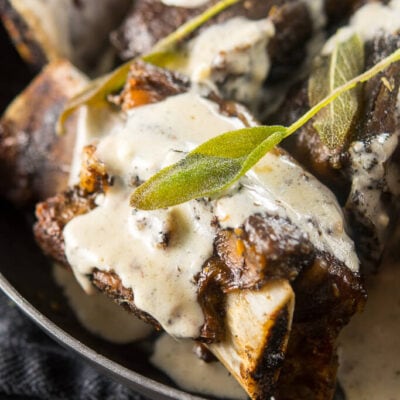 Slow Cooker Sage Short Ribs with Gorgonzola Cream Sauce
Ingredients
For ribs:
2 1/2

pounds

beef short ribs

2

tablespoons

butter

1

teaspoon

dried sage

3

teaspoons

jarred minced garlic

1

teaspoon

kosher salt

1/2

teaspoon

pepper

1/4

cup

beef broth
For pan sauce:
Drippings from slow cooker

strained

1

cup

heavy cream

2

tablespoons

crumbled gorgonzola cheese

salt and pepper to taste
Instructions
Season ribs with sage, garlic, salt and pepper

Preheat skillet or multicooker to around 400 degrees

Melt butter and add ribs

Saute for about 2 minutes per side until lightly browned

Deglaze pan with beef broth

Transfer to slow cooker for 8 hours on low

Strain off any dripping left in slow cooker into a saucepan after short ribs are done

Bring to a simmer on stove over medium high heat

Stir in cream and gorgonzola cheese until melted

Remove from heat and add salt and pepper to taste
Notes
If you'd like to thicken the sauce a little more you can whisk together 1 tablespoon of cornstarch with 1 tablespoon of water then whisk into the sauce while simmering until thickened as desired.
Nutrition
Calories:
643
kcal
Carbohydrates:
2
g
Protein:
42
g
Fat:
50
g
Saturated Fat:
27
g
Cholesterol:
223
mg
Sodium:
942
mg
Potassium:
810
mg
Vitamin A:
1105
IU
Vitamin C:
1.1
mg
Calcium:
96
mg
Iron:
4.5
mg
Important nutritional disclaimer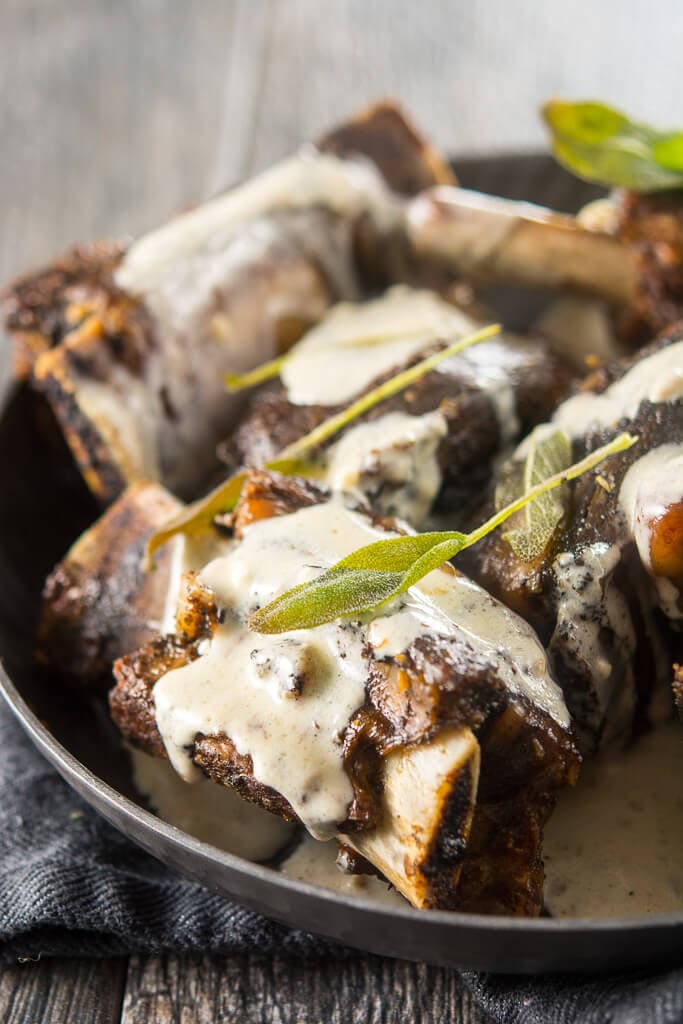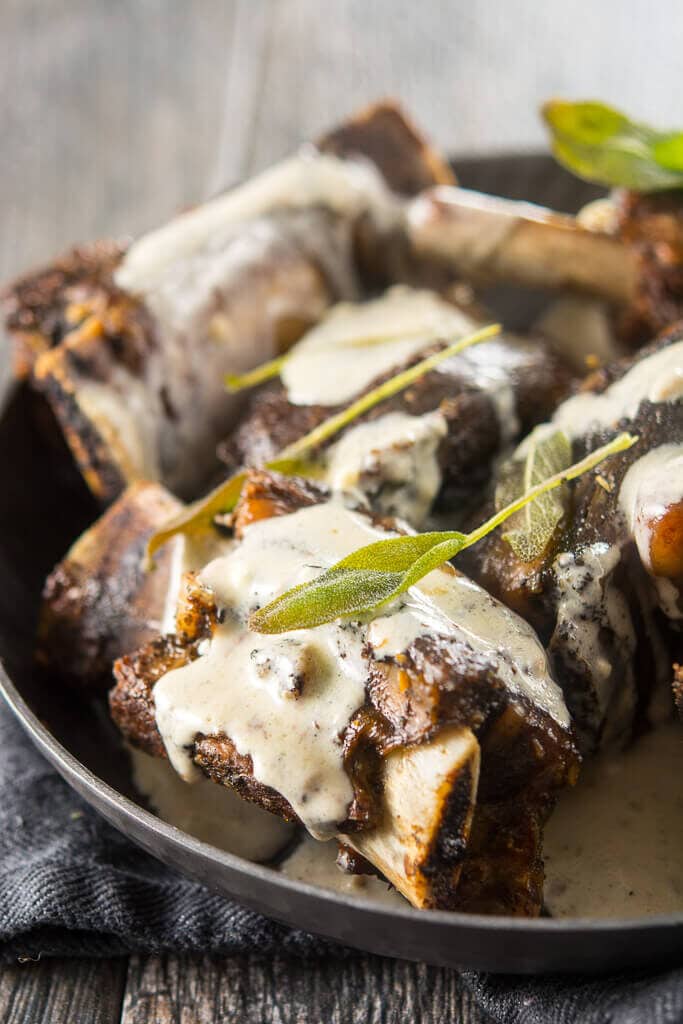 Slow Cooker Gourmet is a participant in the Amazon Services LLC Associates Program, an affiliate advertising program designed to provide a means for sites to earn advertising fees by advertising and linking to amazon.com. If you purchase a product through this link I will earn a small commission. As always, I only recommend products I use and love!