Slow Cooker Crispy Orange Chicken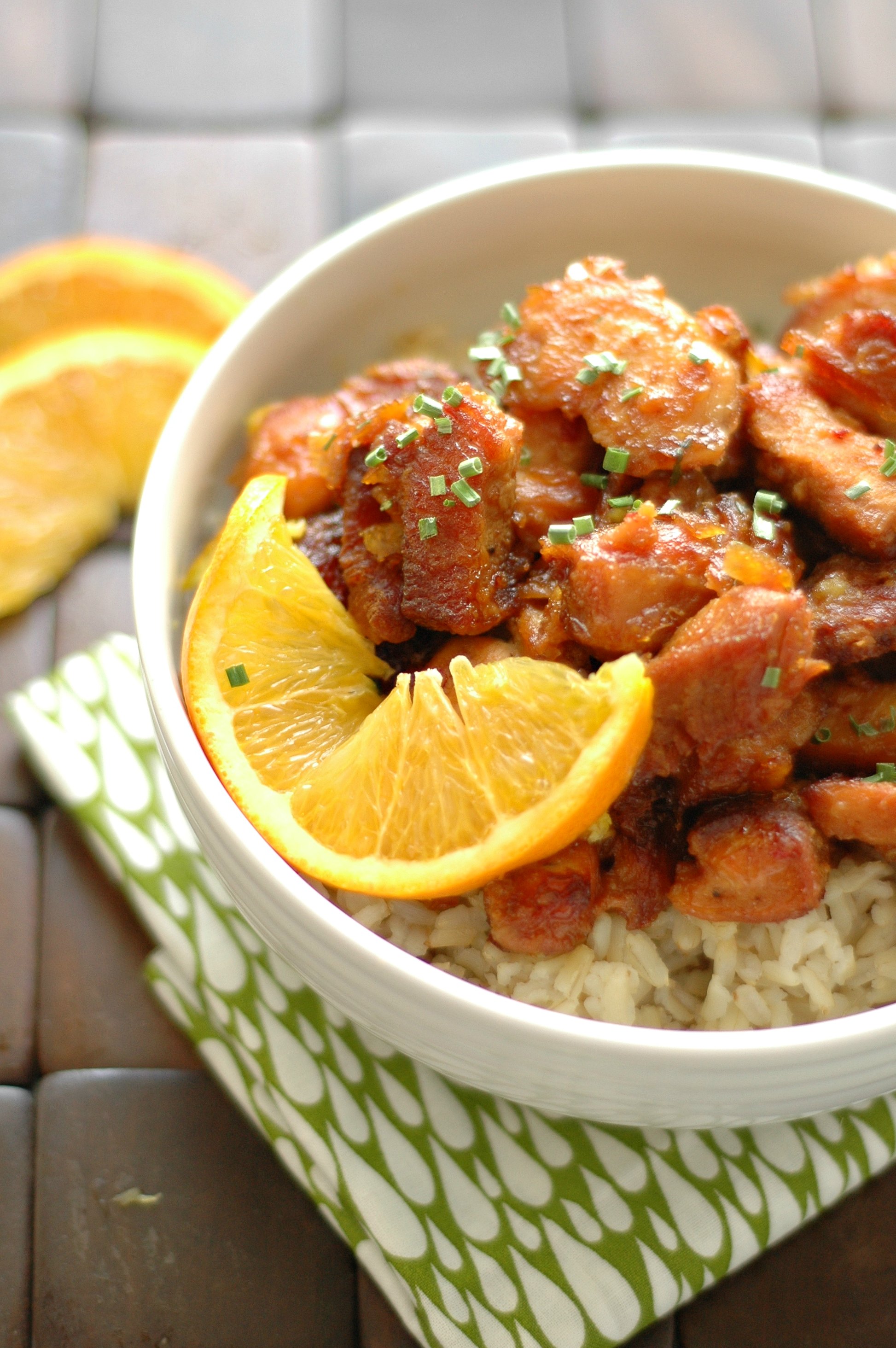 This is where crockpot cooking is awesome. You run out of the oranges you were going to use to make orange chicken and it's only 0 degrees outside (that's right…zero!!!) so you are determined you will find something that you already have in your house and make it work. A little of this, a little of that, a little taste…..boom!!! It turns out better than you hoped it would have with the originally planned ingredients. And better yet? This Slow Cooker Crispy Orange Chicken was easier and healthier than what I had planned!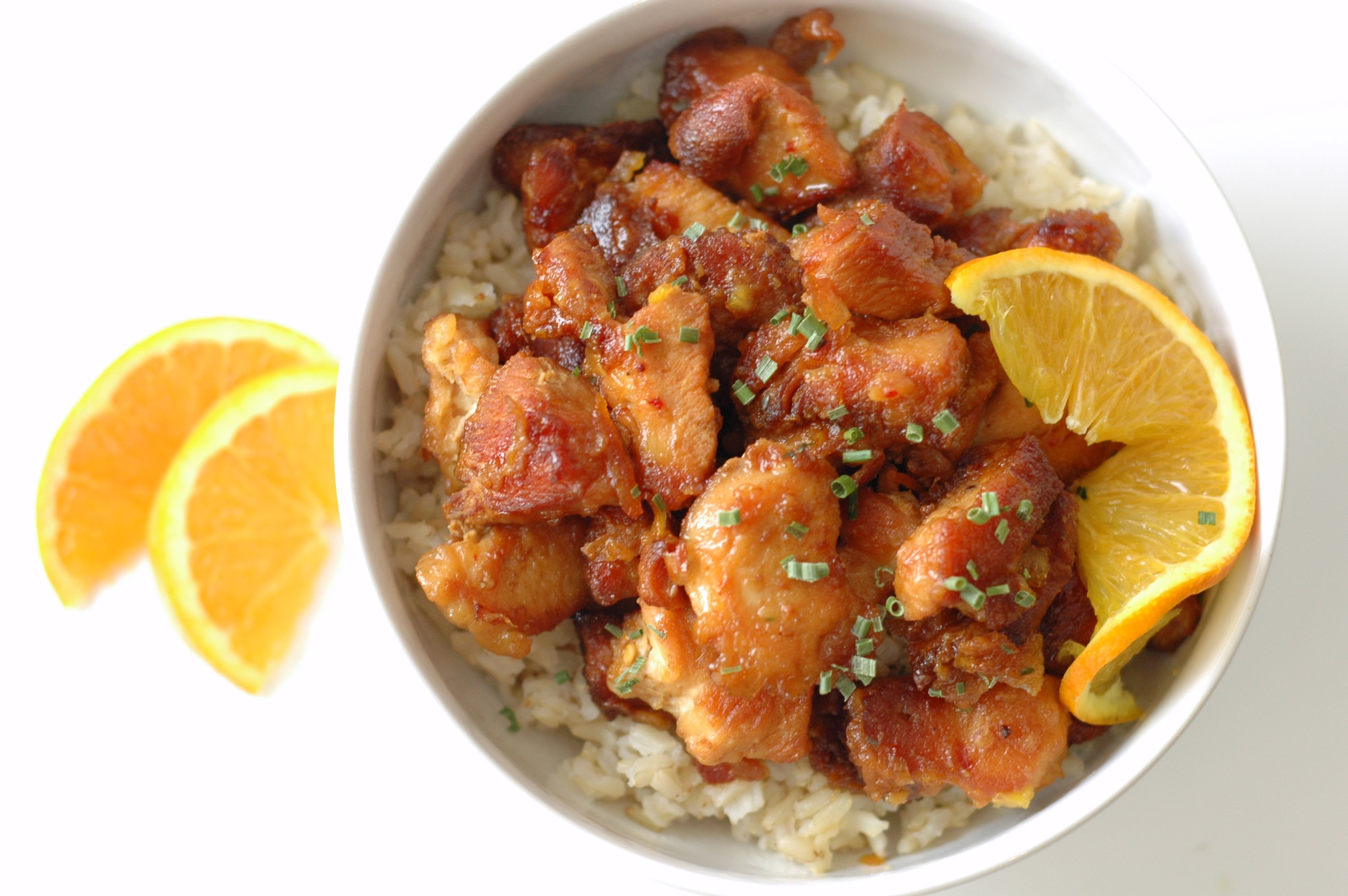 We have about a foot of snow on the ground here and with the wind chills at minus zero school has been cancelled. For three days. In a row. Yep. We are a little stir crazy. But I'm loving the fact that instead of having takeout we had our own healthier version that tasted so much better and didn't leave me feeling like I was in a food coma from all the MSG and such!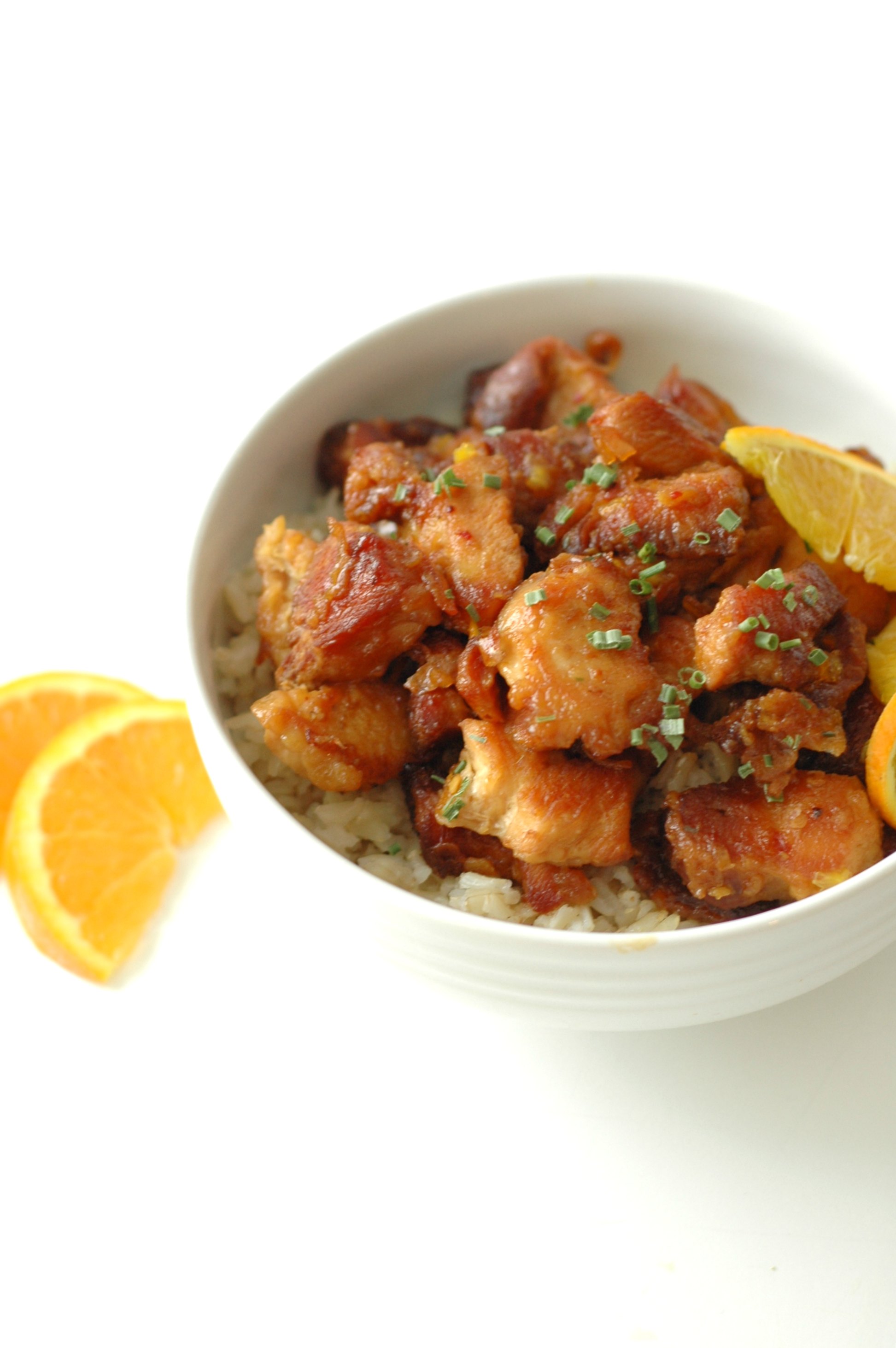 So here's the scoop with the chicken. I wanted it to be crispy but not dredged and coated in a thick layer of flour. So after I cut the chicken into bite sized pieces I put it in a baggie and shook it with a couple tablespoons of cornstarch. With the little bit of water that was on the chicken it basically made a very light batter. So if your chicken is really dry you may need to add just a little water when you shake it up. Then when you put the olive oil in your pan you really need only enough to lightly coat the bottom of the pan. That's it!! You are not deep frying this…it will be crispy, but light!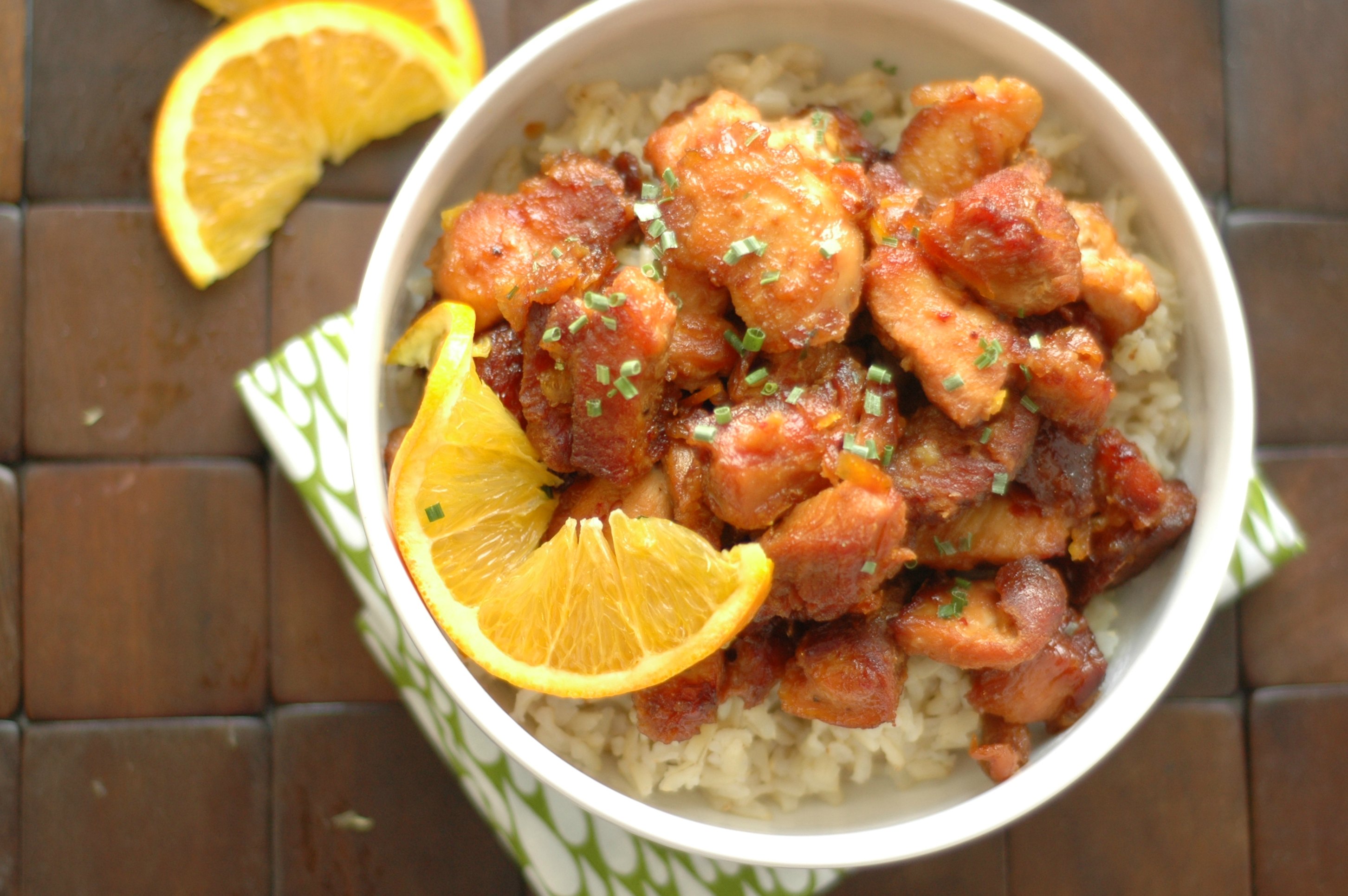 If you want to skip that step entirely…go for it. I think it would still taste great. It just won't have that crispy texture. It's a little extra work but this time around I thought it was worth it for that takeout "fakeout" effect.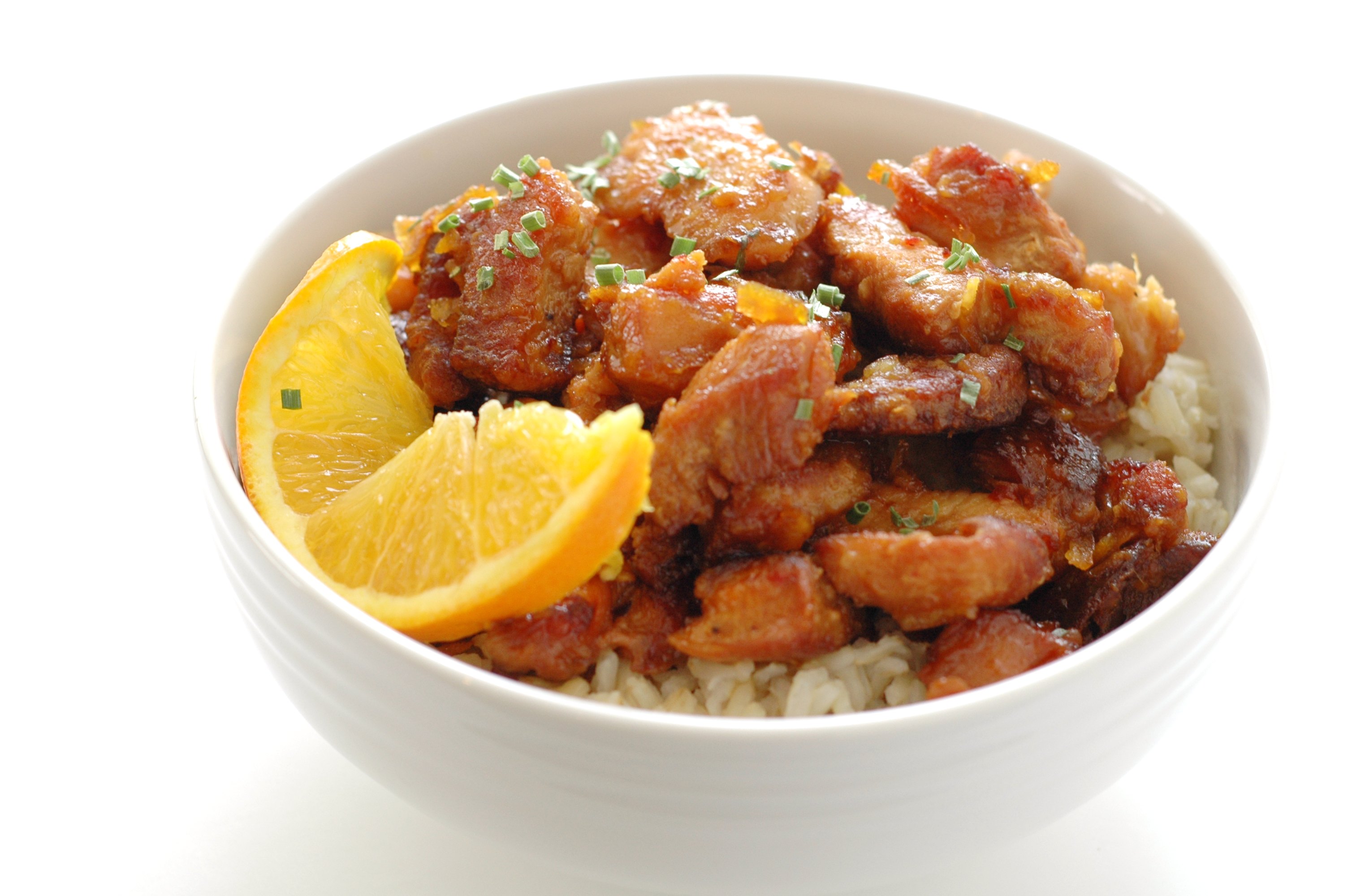 The base of the sauce was an orange marmalade which turned out to be just right. Not too sweet and it kept the sauce from being too runny or thin. It stuck right to the chicken for an oooey gooey delicious orange chicken dinner. We served this over a brown jasmine rice and had our complete meal in a bowl.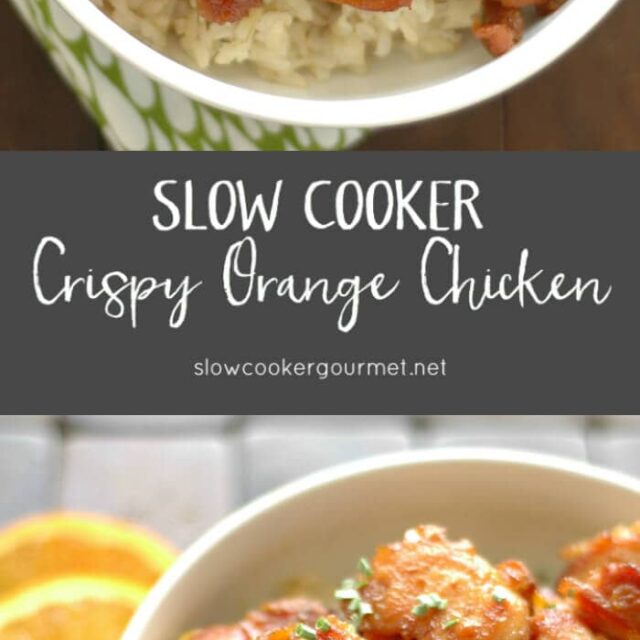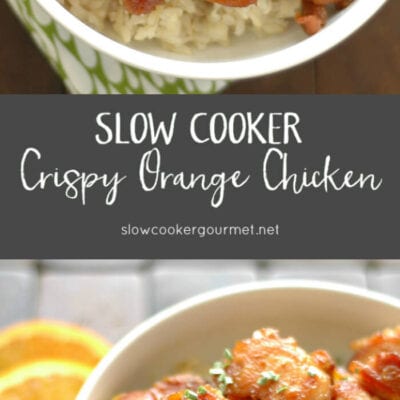 Slow Cooker Crispy Orange Chicken
Try this Slow Cooker Crispy Orange Chicken for a healthier version of takeout that tastes so much better without that full feeling.
Ingredients
1 1/2

pounds

boneless skinless chicken breasts

(cut into bite size chunks)

2

tablespoons

cornstarch

3

tablespoons

olive oil

3/4

cup

orange marmalade

2

tablespoons

soy sauce

1

teaspoon

rice vinegar

1/2

teaspoon

sesame oil

1/2

teaspoon

chili garlic sauce

1/4

teaspoon

red pepper flakes

1/8

teaspoon

salt

A pinch of ground pepper
Instructions
Place cut up chicken in bag with cornstarch and shake. Add a teaspoon or so of water as needed for the cornstarch to form a light batter on the chicken

Heat a nonstick skillet and lightly coat with olive oil

Place the chicken in the skillet and cook for 2-3 minutes until lightly browned

Turn over and cook for 2-3 minutes on opposite side

Place chicken in crock

Mix the remaining ingredients in bowl or measuring cup

Cook on high for 2-3 hours or low for 4-6 until chicken is fully cooked
Notes
I've had a couple of comments that cooked on low for 6 hours the chicken is over done. Since we are cooking this a bit on the stove first it may be best to be conservative and start with 4 hours if your crock cooks very hot (some are hotter than others). Mine was fine even after sitting on warm for several hours but every crock pot is different!
Nutrition
Calories:
460
kcal
Carbohydrates:
44
g
Protein:
37
g
Fat:
15
g
Saturated Fat:
2
g
Cholesterol:
108
mg
Sodium:
839
mg
Potassium:
670
mg
Sugar:
36
g
Vitamin A:
125
IU
Vitamin C:
5
mg
Calcium:
31
mg
Iron:
1
mg
Important nutritional disclaimer
You should also try Slow Cooker Honey Crispy Chicken: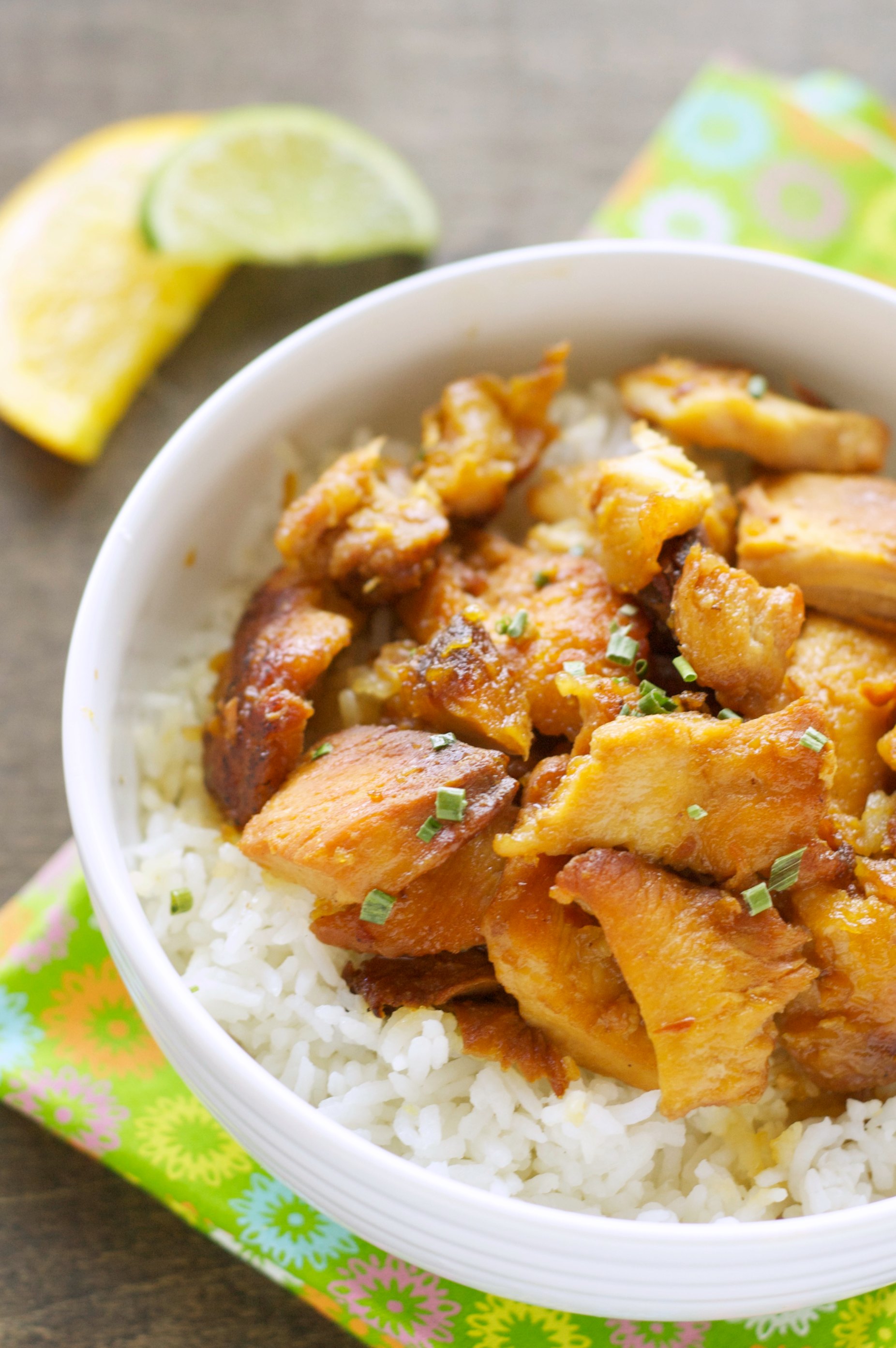 Not to mention this delicious and healthy Slow Cooker Lemon Chicken: