Slow Cooker Butternut Squash and Chickpea Pasta
This post is sponsored by USA Pulses and Pulse Canada. As always, all opinions are my own.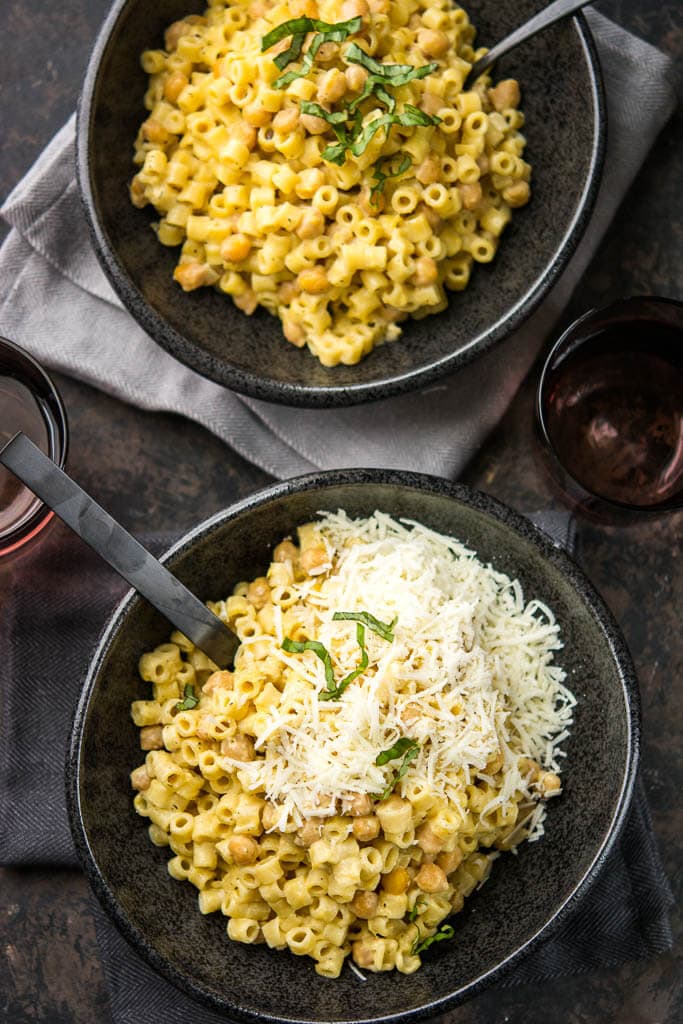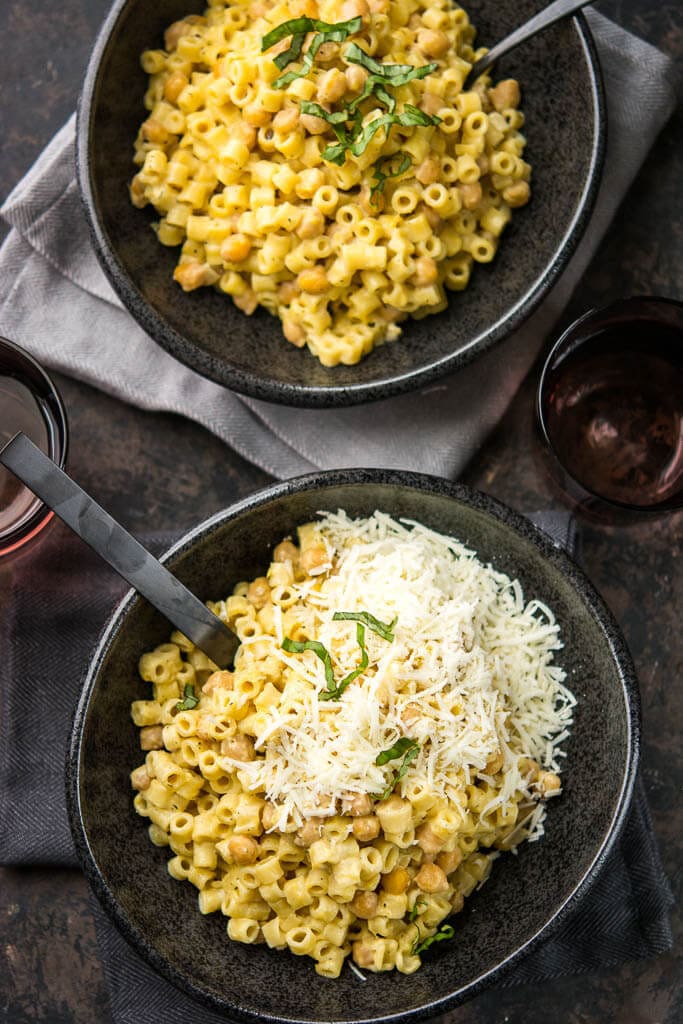 This is like all the cozy happy feelings of fall wrapped up into a warm and creamy bowl of delicious pasta! I love using my slow cooker to help me make delicious pasta dishes and this Chickpea and Butternut Squash version is no exception! Last week we chatted about getting out of our comfort zone and making some new recipes and I'm pretty sure I've discovered one of our newest favorites. Utilizing the slow cooker for making up a small batch of chickpeas and then adding to that some flavorful butternut squash helps to make a nutritious meal that is perfect for those crisp and cool evenings, even the busy ones.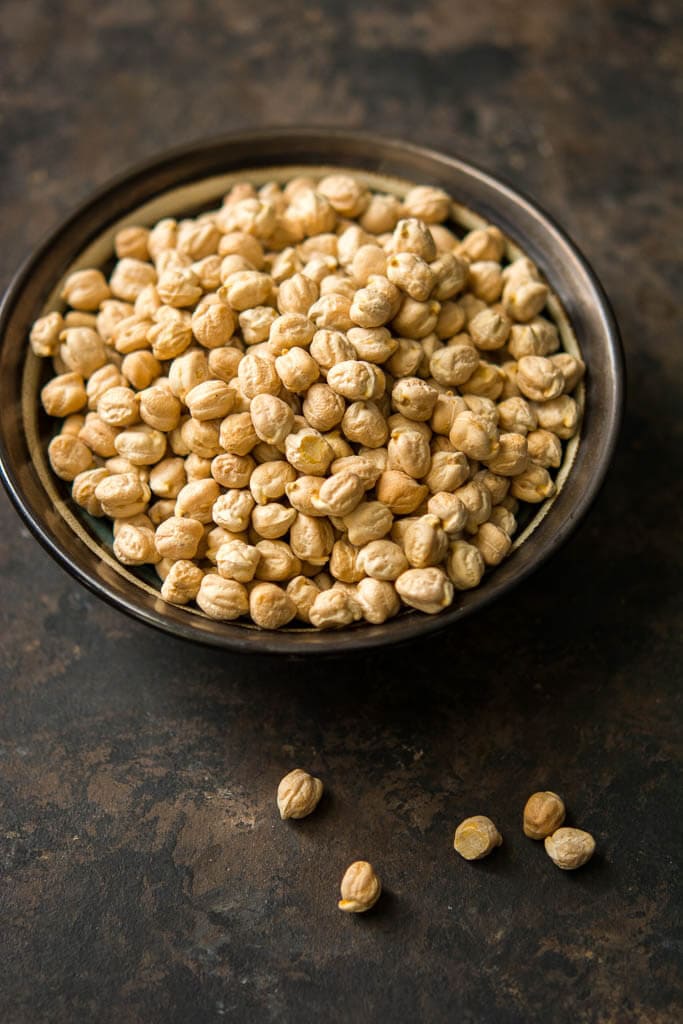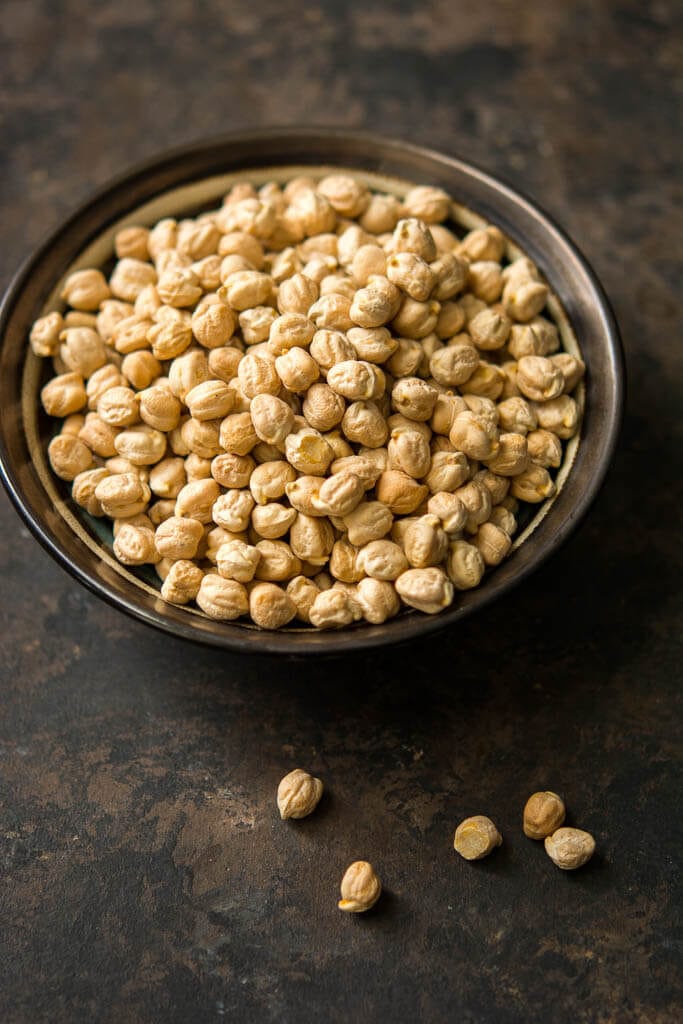 If you haven't cooked with chickpeas before, I can't recommend them enough. For those days when you want something a little different or you want to have a meatless meal, chickpeas are the perfect option. They are filling, satisfying and packed with protein. Like we talked about the other day, opening up your cooking options by using pulses gives you such a wide variety of options for trying out new meals by using dry peas, lentils, beans and of course chickpeas! A great way to add delicious flavor and protein to your dish!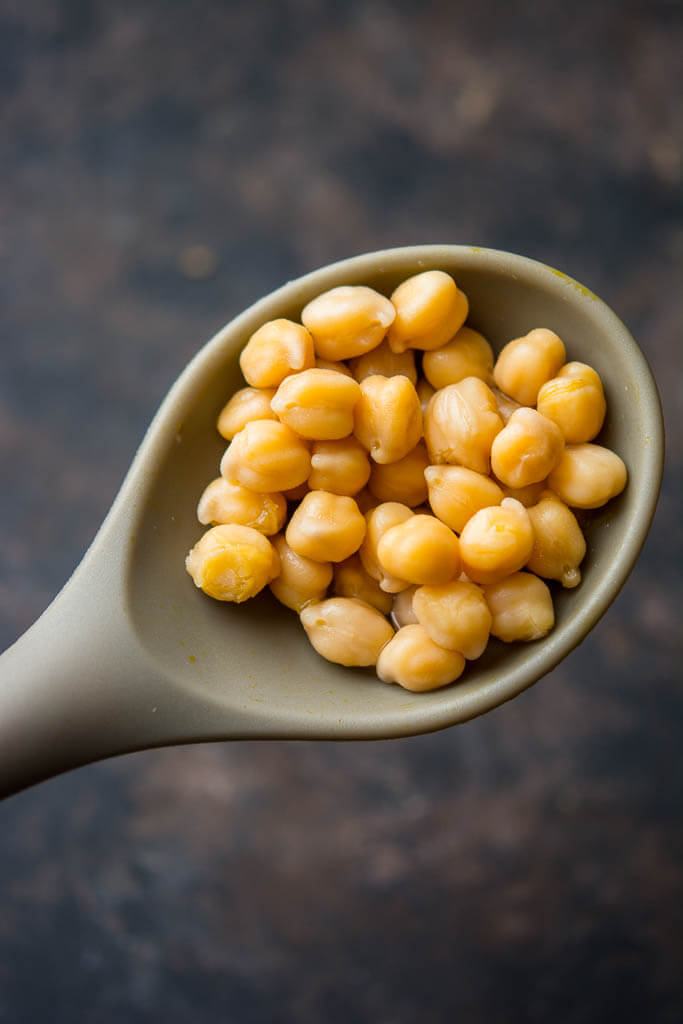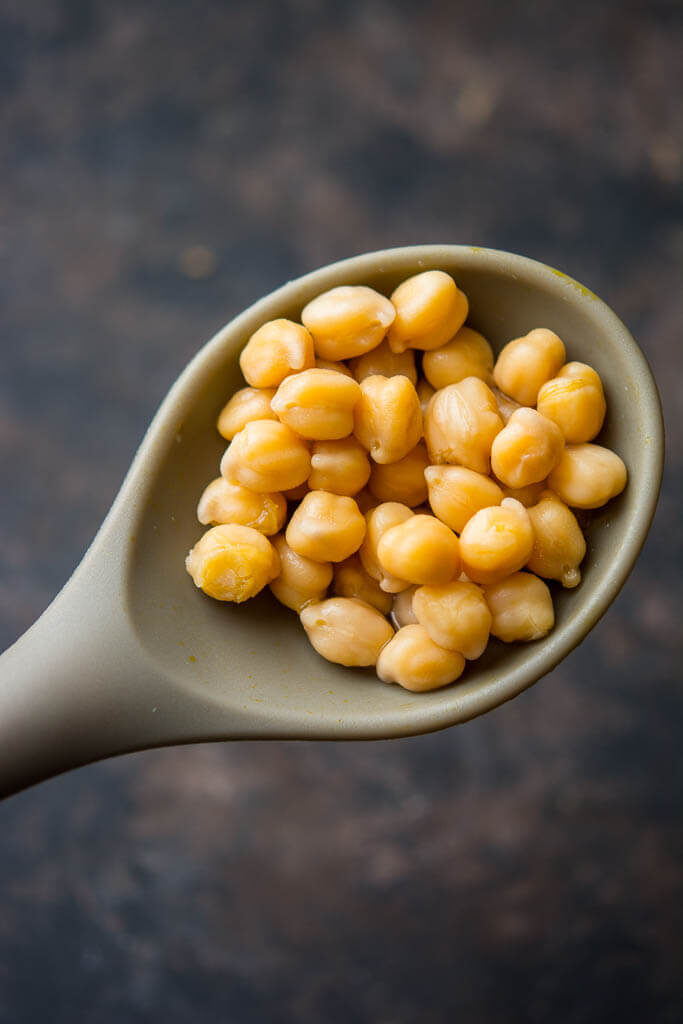 I love using my slow cooker for dry beans and peas because it makes it so simple to do everything in one pot. You can add the beans to the pot of your slow cooker and cover with water and let soak overnight so that they are ready to start cooking in the morning. Or if you have a multi-cooker with a boil function, you can also do the quick-soak option. Either way, once your beans are soaked, you are ready to add the squash and start the slow cooking process.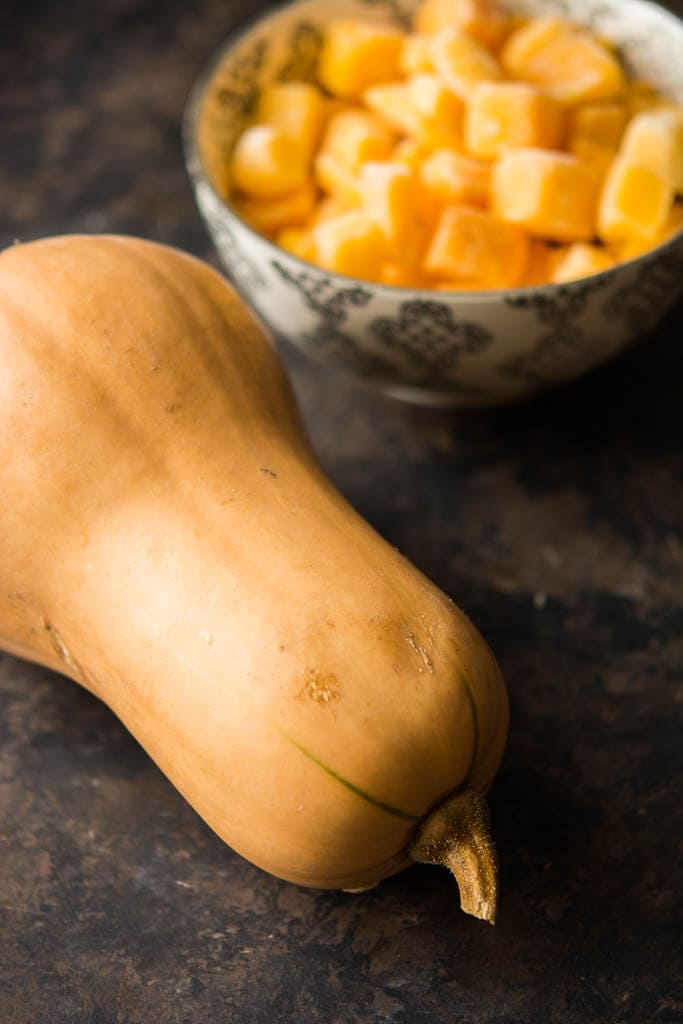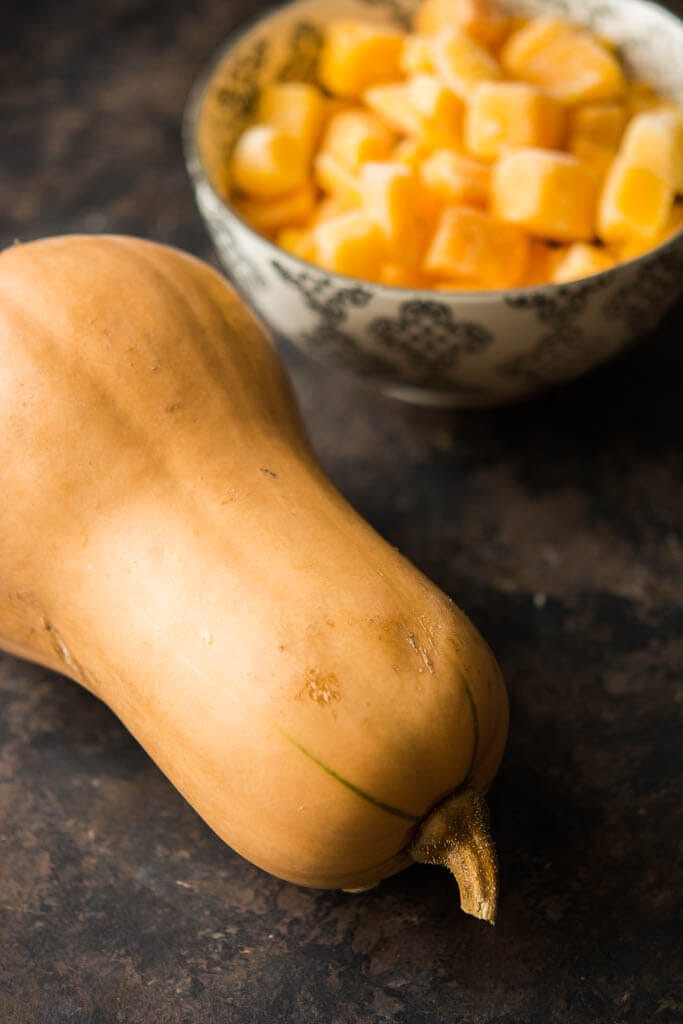 You can cut up your own squash, or cheat a little and buy pre-cubed from the produce section or even the frozen cubes. I used frozen to make it as easy as possible!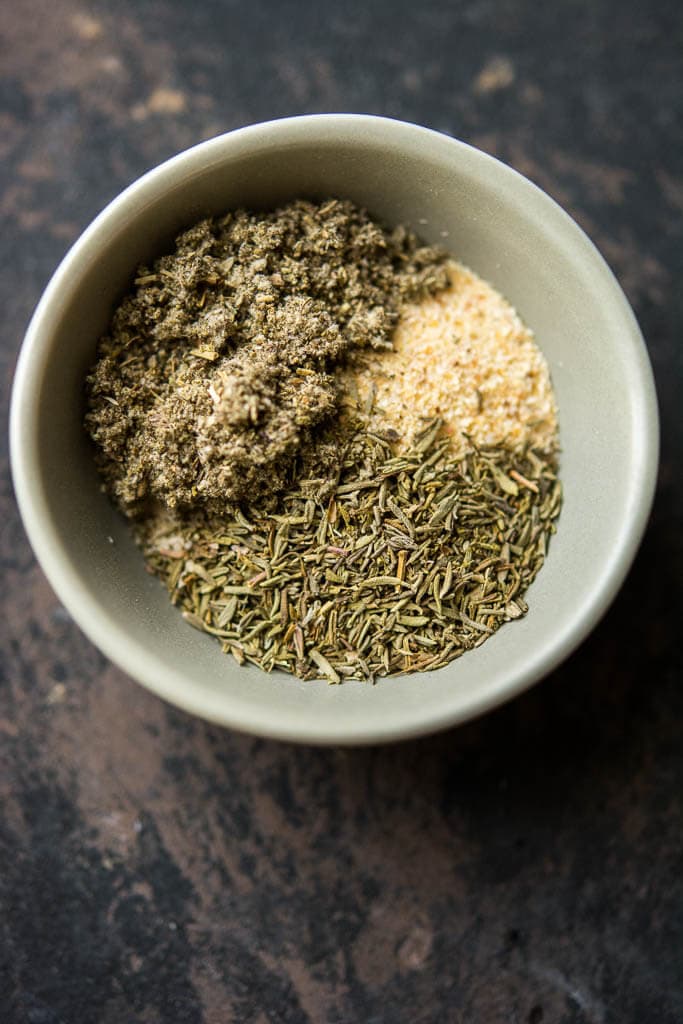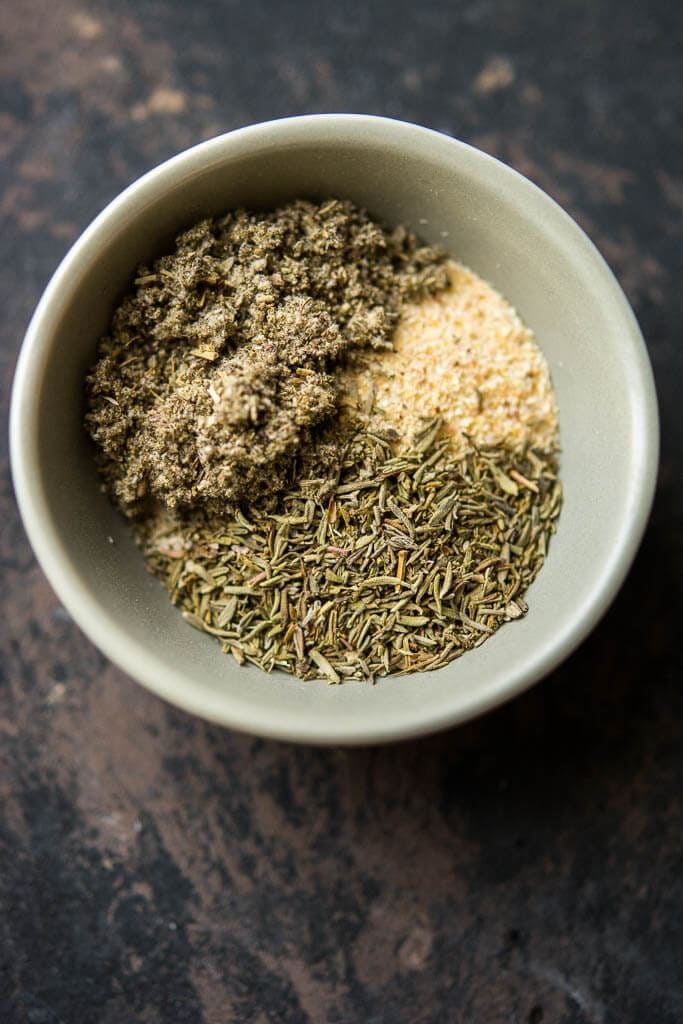 A simple blend of seasonings you likely have on hand along with a little veggie broth and that's all it takes to get you started on your way to the ultimate fall comfort food meal.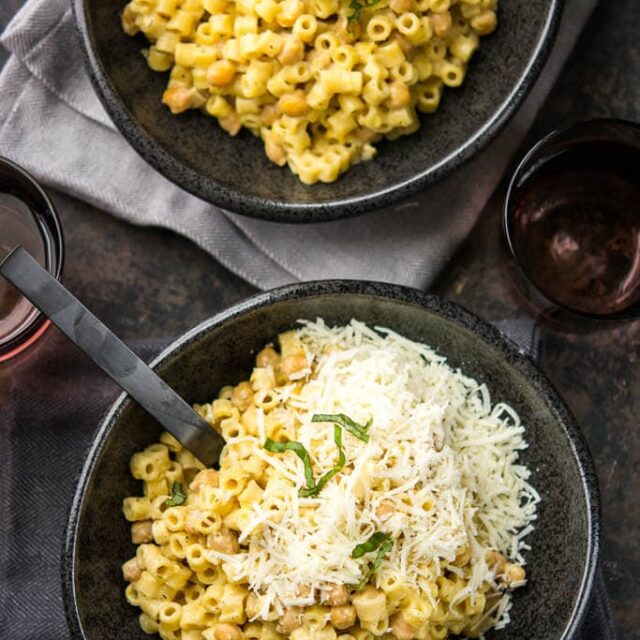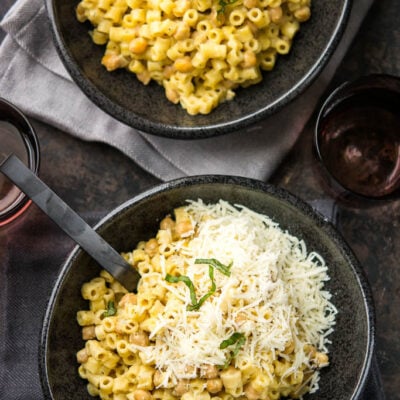 Slow Cooker Butternut Squash and Chickpea Pasta
Ingredients
1

cup

dry chickpeas

3

cups

cubed butternut squash

1 small squash or about 10-12 oz pre-cubed

2 1/2

cups

vegetable broth

1

teaspoon

onion powder

1

teaspoon

garlic powder

1/2

teaspoon

dried thyme

1/2

teaspoon

dried dried sage

1

teaspoon

salt

1

cup

heavy cream

12

oz

pasta noodles

I used Ditalini

Asiago cheese

optional for serving

Fresh basil

optional for serving
Instructions
Add chickpeas to slow cooker pot and cover with water. Don't turn it on, rather let it soak overnight and then drain in the morning

Add cubed butternut squash to soaked and drained chickpeas

Add broth and seasonings and cover and cook on high for 3-4 hours or low for 6-8 until chickpeas are tender

Stir well to break down squash and it will become smooth

Add cream and stir until well combined

Boil pasta noodles according to package directions (however, reduce cooking time by 3-4 minutes)

Drain pasta and add to slow cooker

Return slow cooker to high heat for about 20 minutes or until pasta is finished cooking and sauce has thickened

Serve with shredded asiago cheese and fresh basil or as desired
Notes
Note 1> If you have a multi-cooker with a boil feature you could also utilize the quick soak option by boiling the chickpeas in the multi-cooker for an hour and then draining and continuing the recipe as instructed
Note 2> You can make the pasta ahead of time (still reduce cooking time by 3-4 minutes) then drain, cool and refrigerate until ready to use. This will make quick work at dinner time.
Important nutritional disclaimer
Did you know that 2016 is the International Year of Pulses? Take the Pulse Pledge with me and let's promise each other to stay out of our cooking ruts and to create lots of new recipes using all the varieties of pulses!