Food Truck Friday: Pulled Pork Sliders
Pulled Pork Sliders that are delicious enough to go up against the best food truck fare! Use your slow cooker or your smoker to make the best pulled pork in town!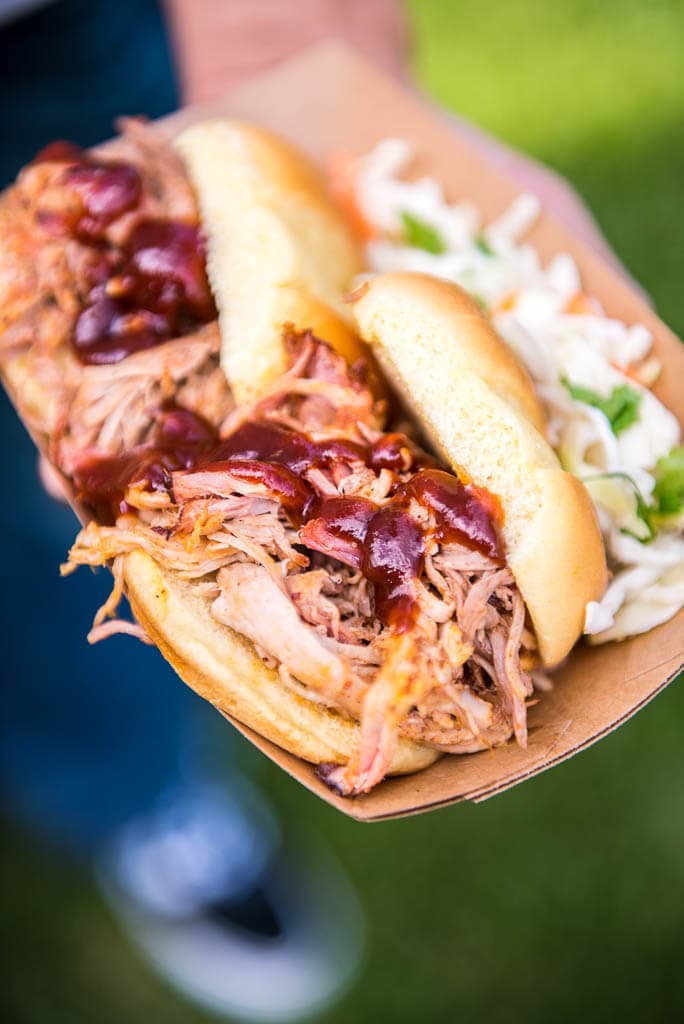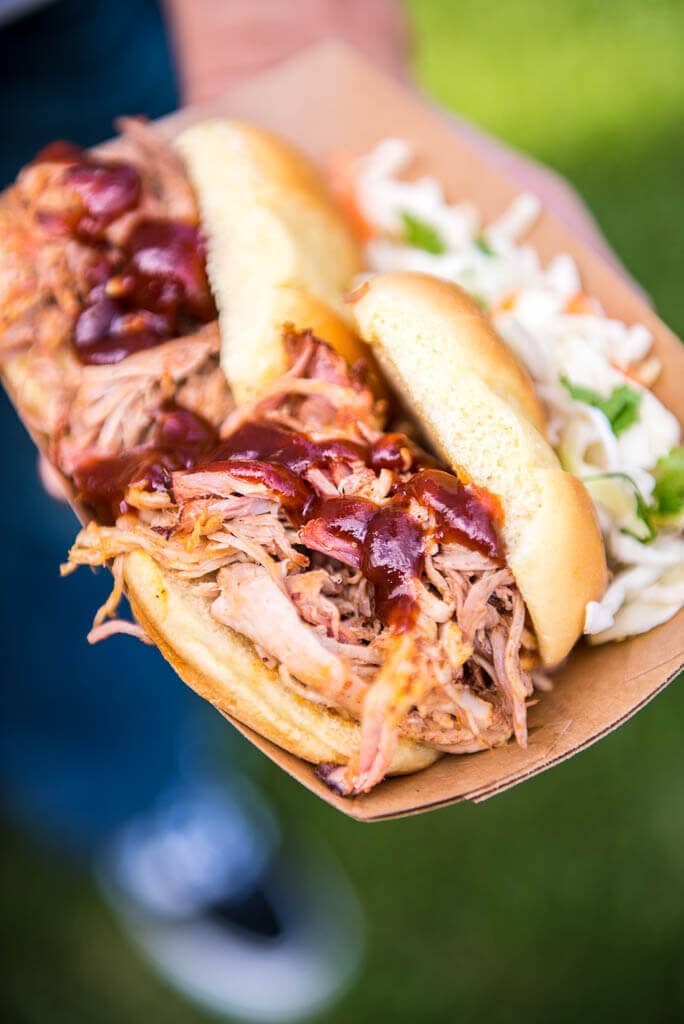 If how fast this last week went by is any indication, then this summer is going to fly by quickly. I can't believe it's already time for another Food Truck Friday post! I love these, because it let's me share two things I love, cooking and food trucks. It can be kind of hard to make cooking at home and eating from a food truck relate, but hey, it's all food right? And since not everyone can get to a festival every weekend, why not just create one at home?! Invite your friends over, fire up the grill (or the slow cooker!) and create a summer that you won't soon forget! Let's make some eating good food, having fun with friends memories before summer is gone.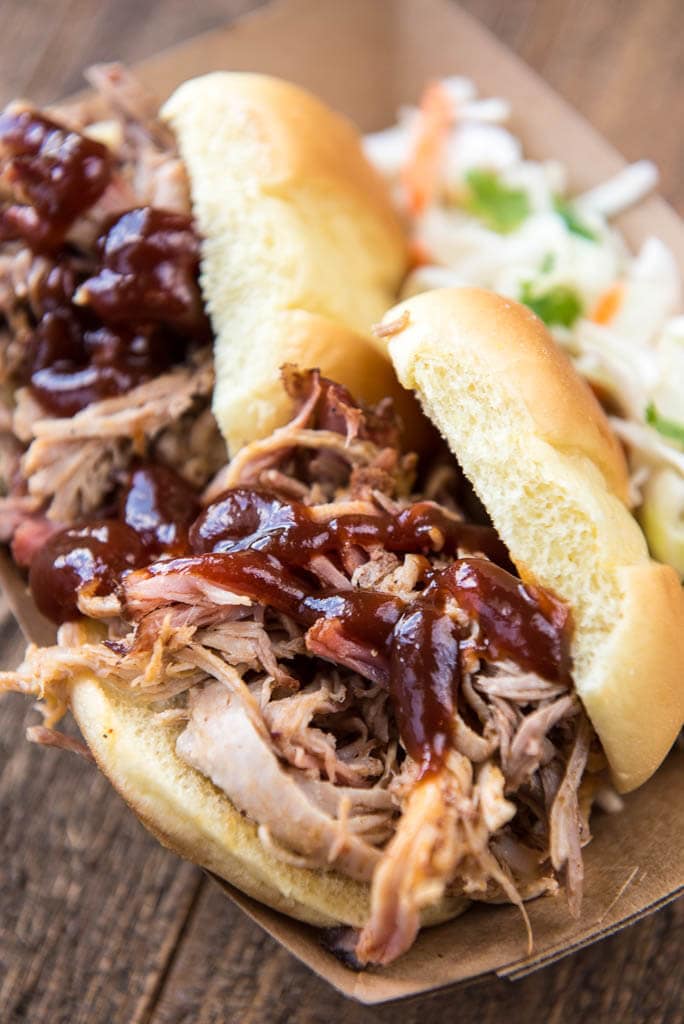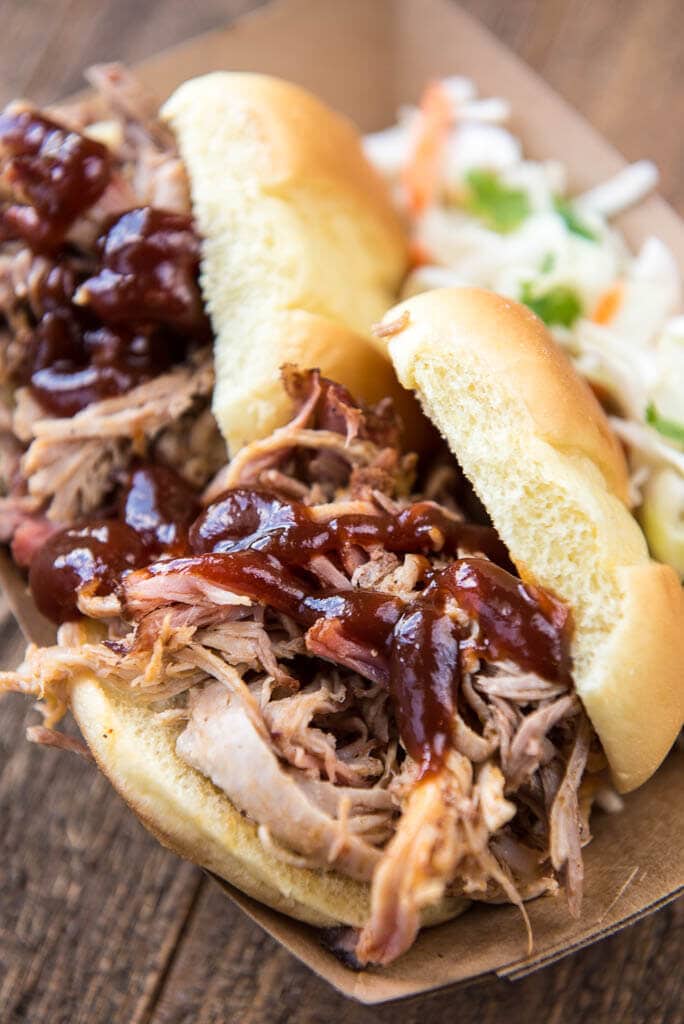 So, I got my new a couple of weeks ago and I couldn't wait to get it going and try out my pulled pork recipe. This recipe has been insanely popular here on the blog, so I know you all love pulled pork. I was a little nervous about transferring the recipe to the smoker, since it is so delicious and easy in the slow cooker, but what's life if you don't take a risk now and then.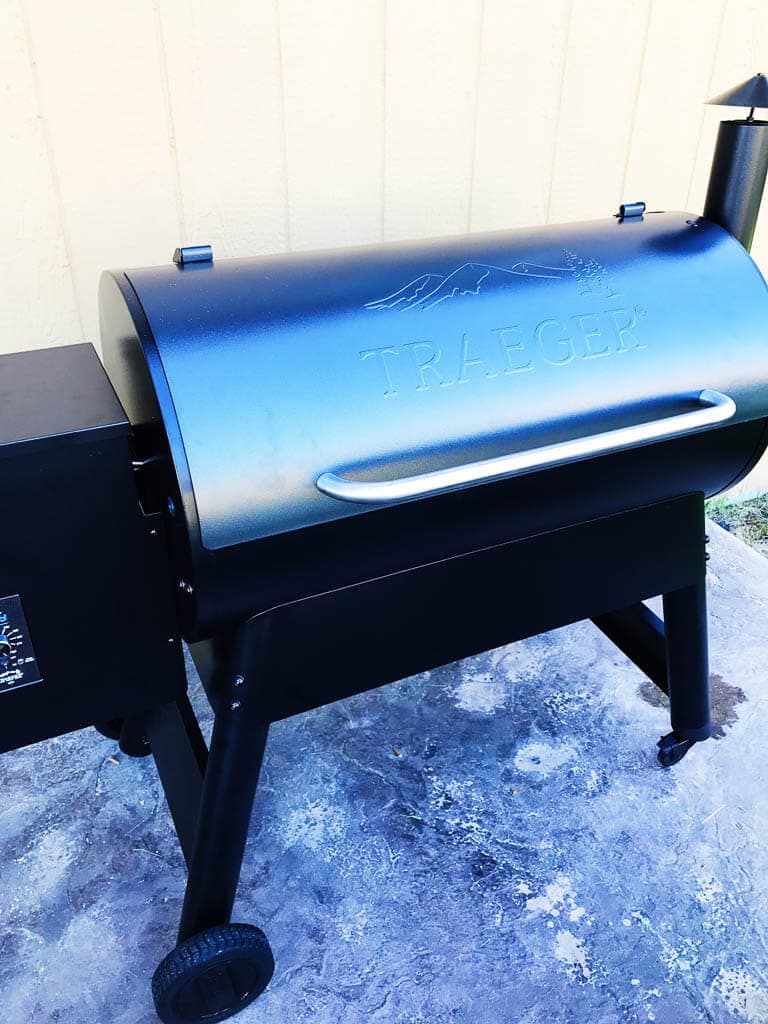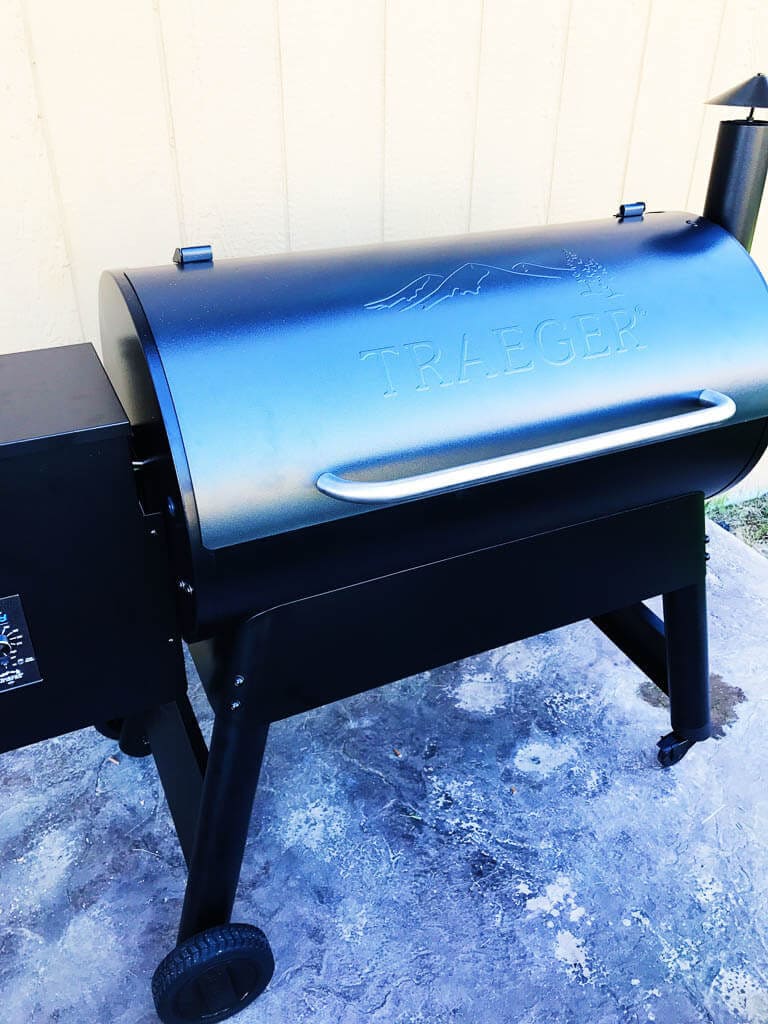 Mind you, smoking on a Traeger is really just another kind of slow cooking. It took about 8 hours for my pork to be done, just the same as when I make it in the slow cooker. The big difference is, I don't really feel the need to keep an eye on my slow cooker, but I certainly checked on the grill all day to make sure the fire was still going properly, that it had enough pellets and that it wasn't burning my house down (I still get a little nervous about open flames…. I use my slow cooker so much I don't even use my stove a lot).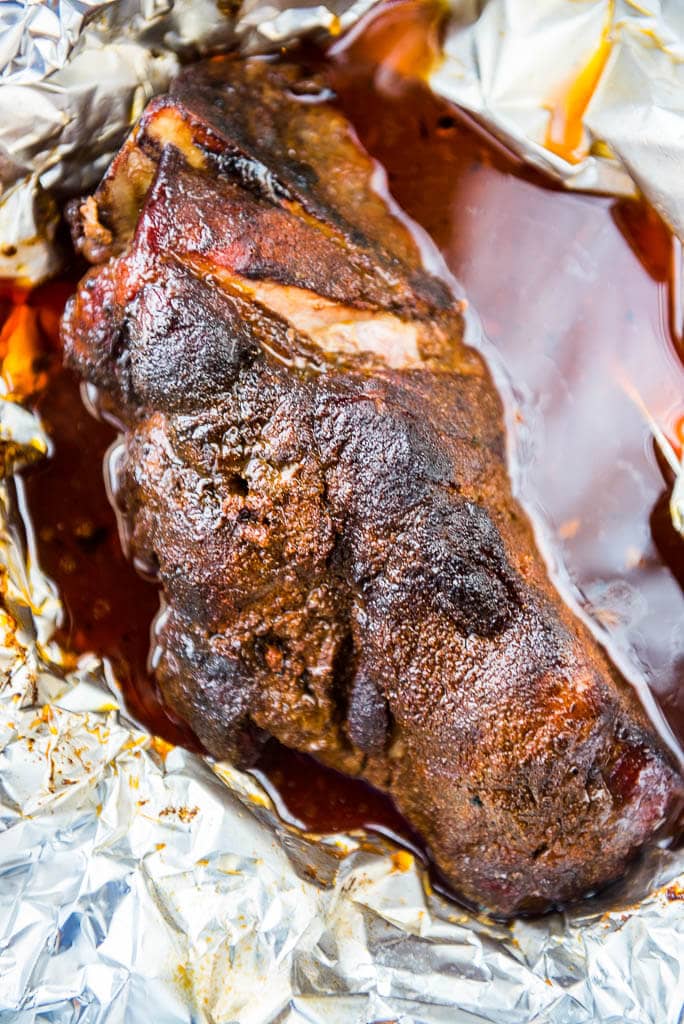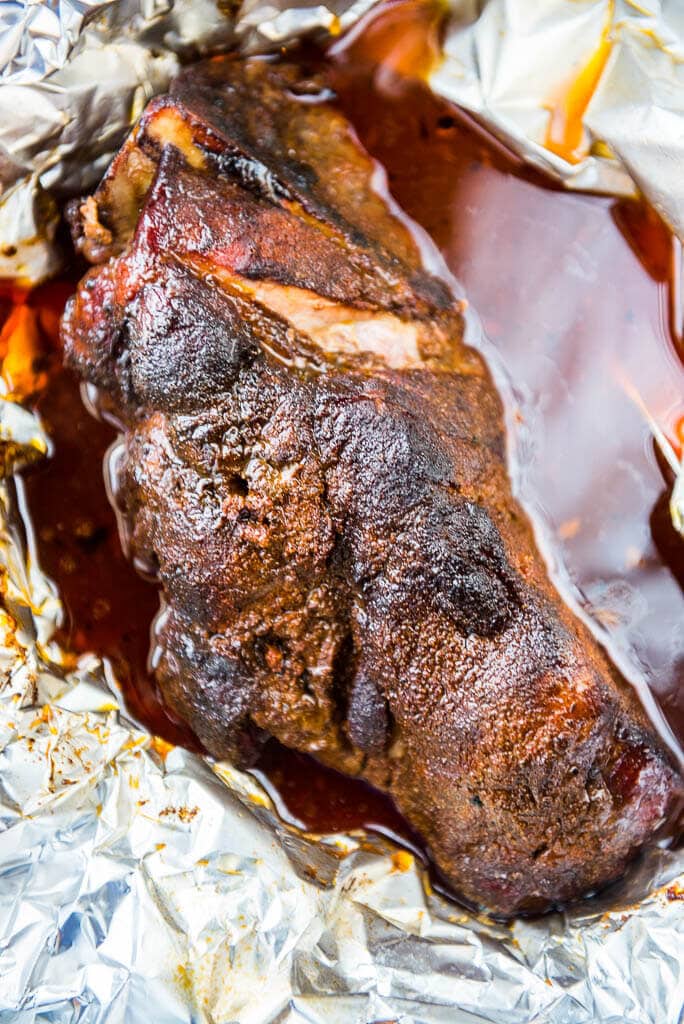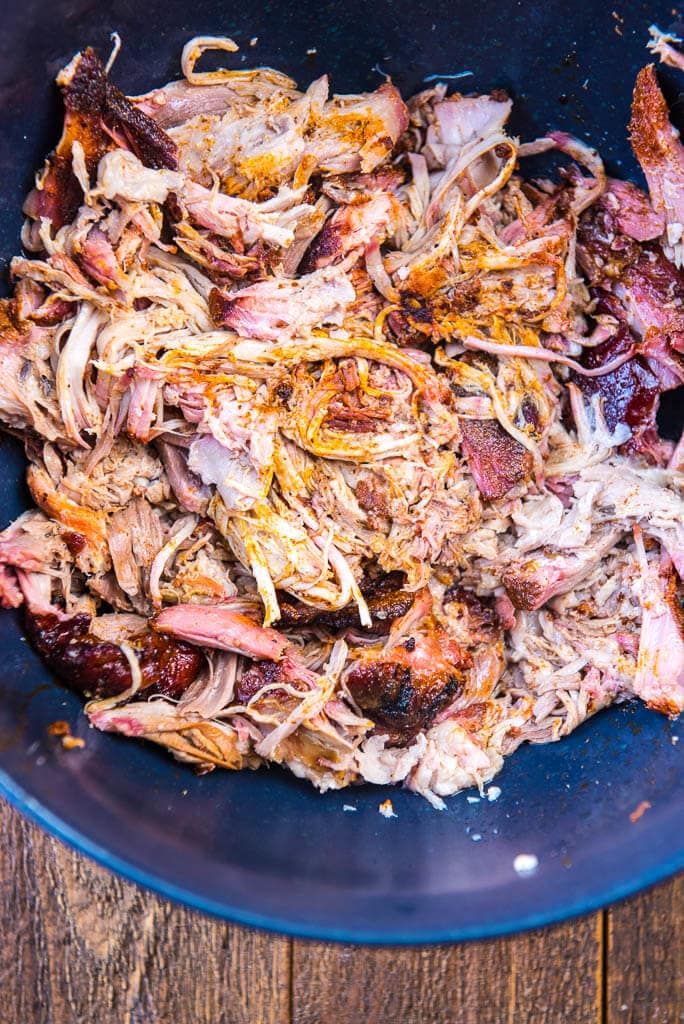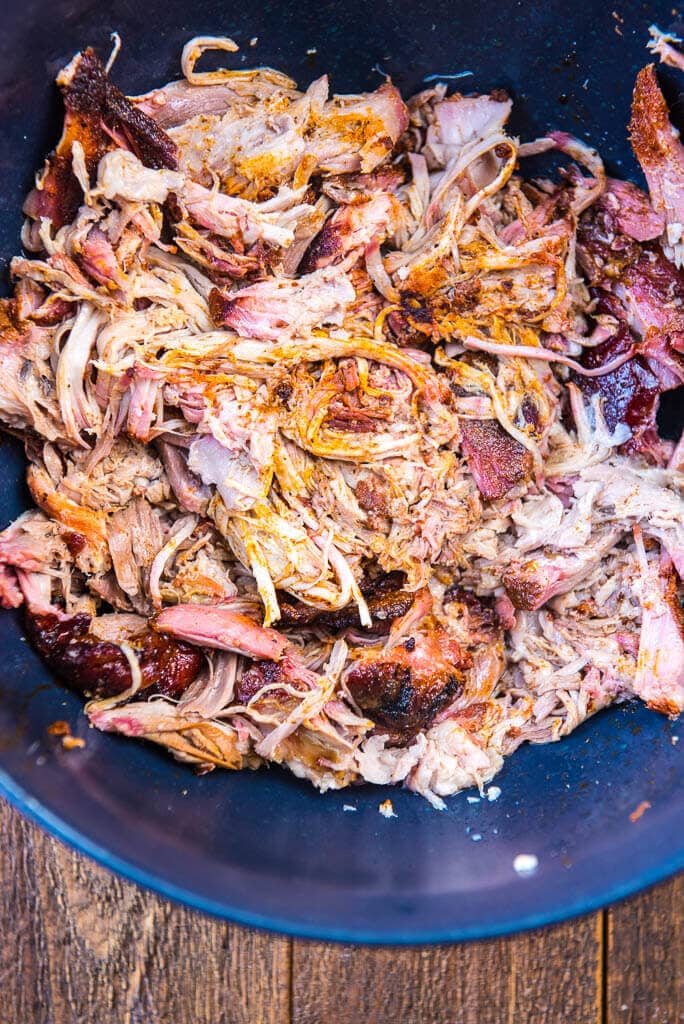 Now, the natural next question is, of course, is the pulled pork better from the smoker than from the slow cooker. I mean I can't lie, the answer is obviously yes. But then the next question I would ask is whether it's enough better that you should abandon your slow cooker and only go hard core from here on out. My answer to that would be no. The day I made the pork I also made about 5 or 6 other recipes on the smoker and it took the dedication of my entire day. That's something I'm only going to do every so often, but the slow cooker, that's an any day of the week kind of thing. And the results were honestly not so different that I would say one over the other is the way to go. They are both delicious and both are perfect for making these sliders.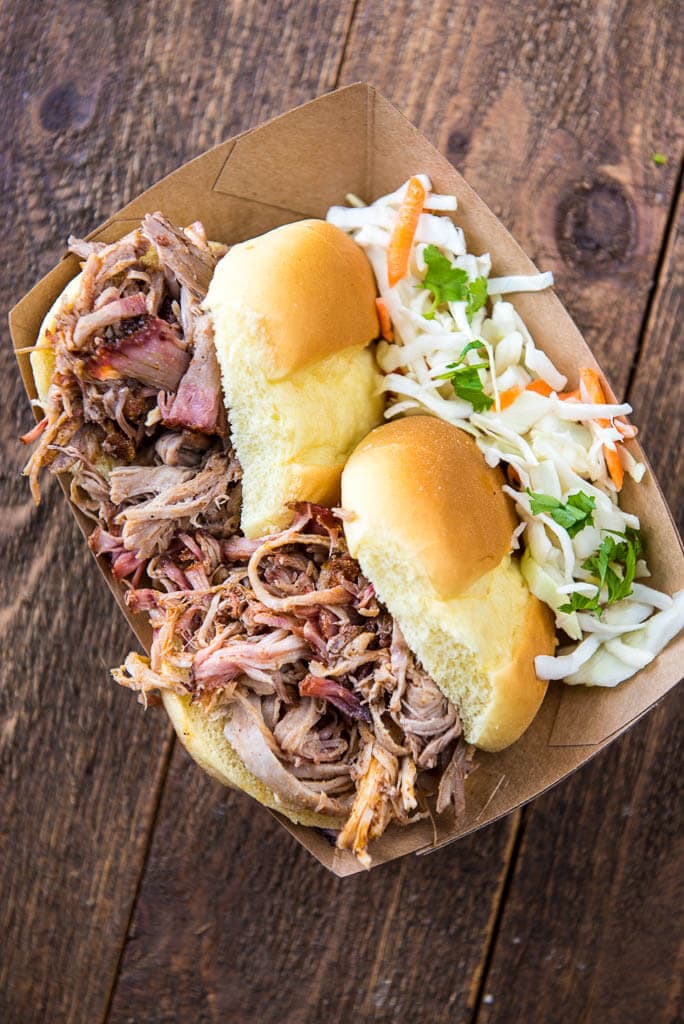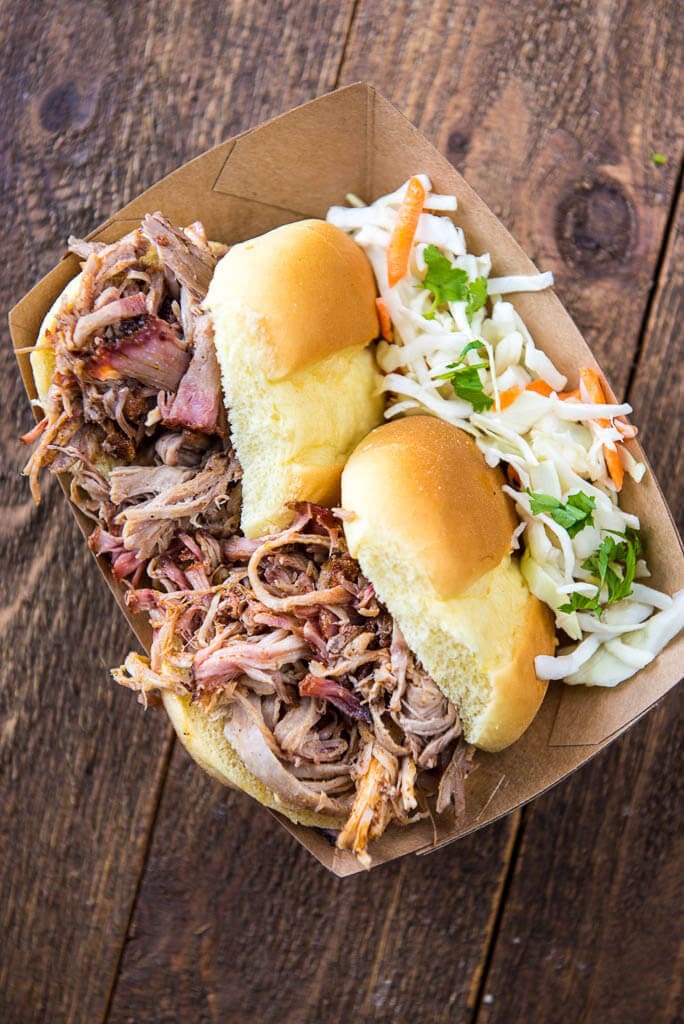 So, come on, fire up the grill or slow cooker, either way, just make these pulled pork sliders and invite some friends over. It's time to enjoy summer!
Get the slow cooker version of this recipe here!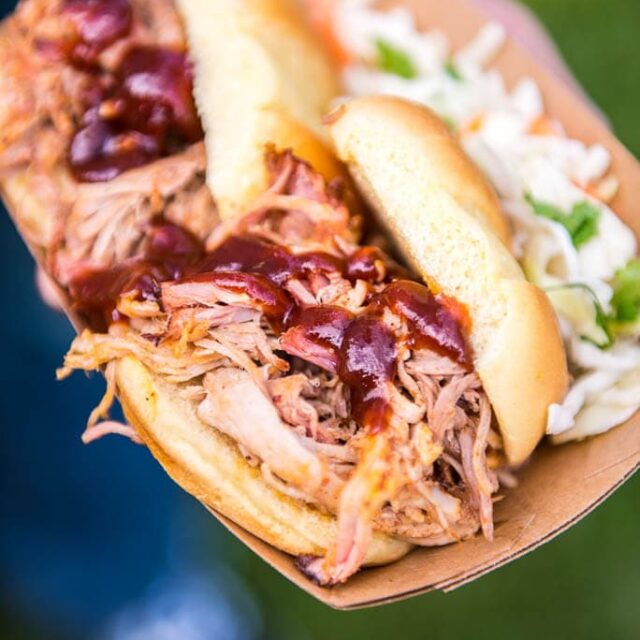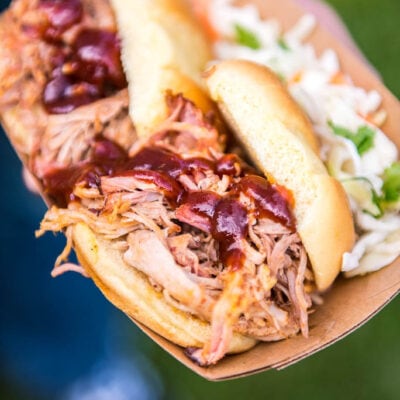 Pulled Pork Sliders
Pulled Pork Sliders that are delicious enough to go up against the best food truck fare! Use your slow cooker or your smoker to make the best pulled pork in town!

Ingredients
4

pound

pork shoulder

2

tablespoons

paprika

2

tablespoons

brown sugar

1

teaspoon

pepper

1

teaspoon

cayenne pepper

1

teaspoon

garlic powder

1

teaspoon

onion powder

1

teaspoon

kosher salt

1/4

cup

apple cider vinegar

1/2

cup

water

12

slider buns

1/2

cup

BBQ sauce

for serving, optional (my favorite is Sweet Baby Ray's)
Instructions
Mix together spices and rub well into all sides of pork shoulder

Preheat smoker and add wood or pellets according to manufacturer instructions and set heat at 250 degrees. (I used applewood pellets in my Traeger)

Place pork fat side down on grill and let cook for 5-6 hours until pork has reached an internal temperature of about 160 degrees.

Carefully transfer pork to a foil packet and add vinegar and water and seal tightly. Return to grill and let cook until pork reaches an internal temperature of 205 degrees. This will allow for optimal shredding.

Remove pork and let rest 30-45 minutes. Shred using pork claws serve on slider buns. Top with BBQ sauce if desired.
Notes
This recipe is the optional slow smoked version and requires a smoker (like a Traeger or other favorite style)
For the slow cooker version, click here
Nutrition
Calories:
346
kcal
Carbohydrates:
40
g
Protein:
23
g
Fat:
9
g
Saturated Fat:
2
g
Cholesterol:
61
mg
Sodium:
388
mg
Potassium:
378
mg
Fiber:
3
g
Sugar:
11
g
Vitamin A:
675
IU
Vitamin C:
0.9
mg
Calcium:
70
mg
Iron:
3.2
mg
Important nutritional disclaimer
Love Food Truck Friday? Make sure you check out last week's post!