Should you brown your meat first before slow cooking? Slow Cooker Pork Carnitas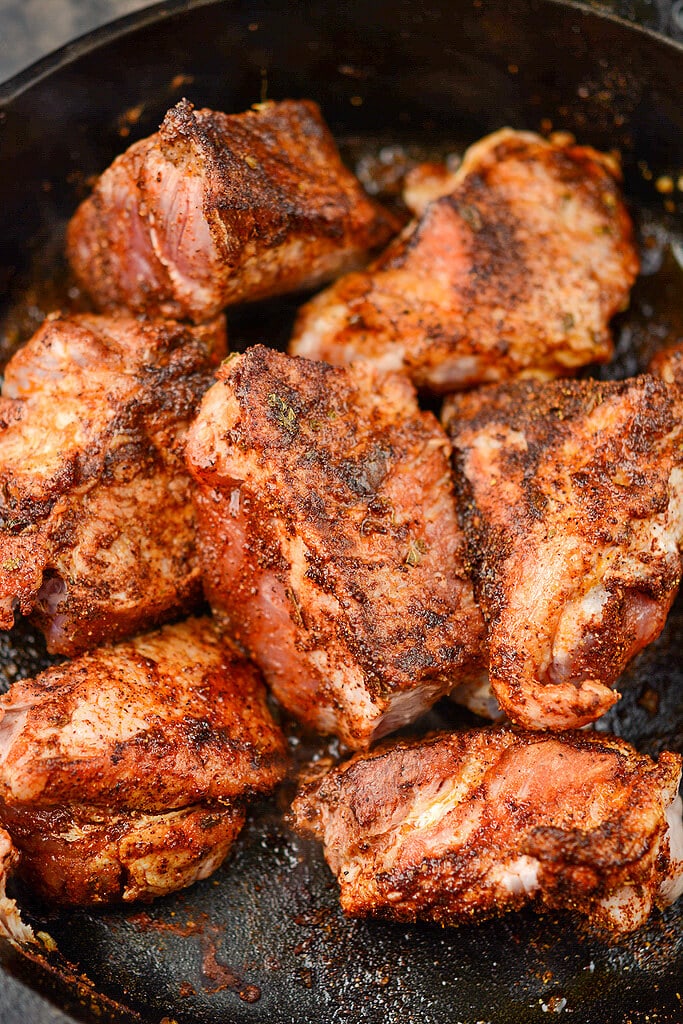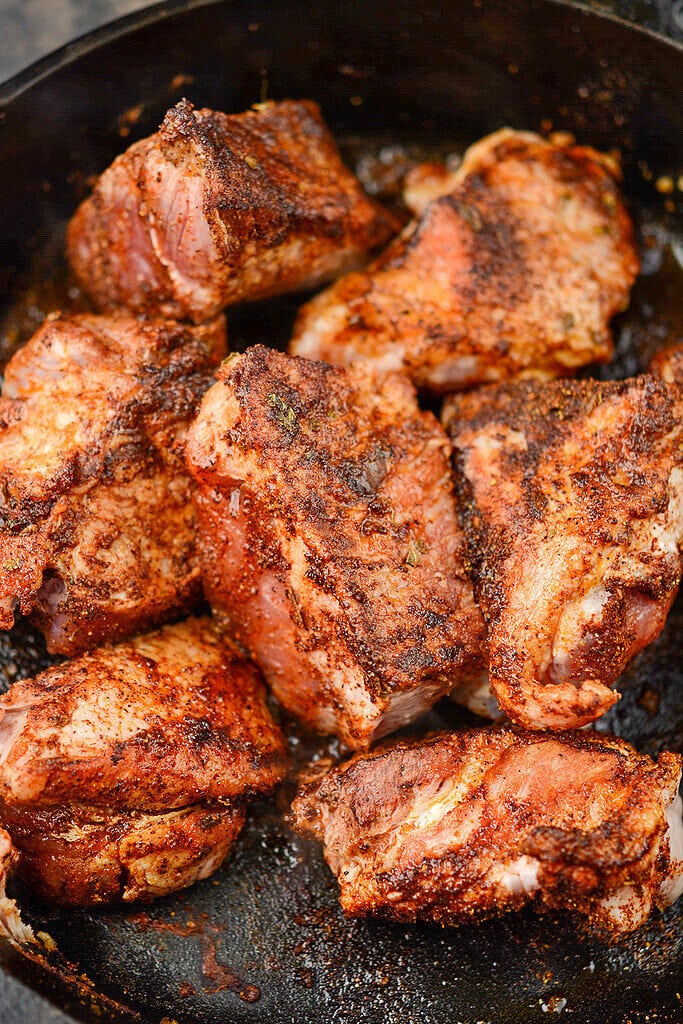 Since it's often a topic of passionate debate, I thought it was finally time for me to run an experiment side-by-side and report back to you on the important question of the century… To brown or not to brown your meat before slow cooking! And the verdict? You didn't think going to tell you just yet?! First, let me show you what I did and then we will get to the results later. Plus, I've included a new recipe for you too! I'd say we are starting out pretty awesome for a Tuesday here!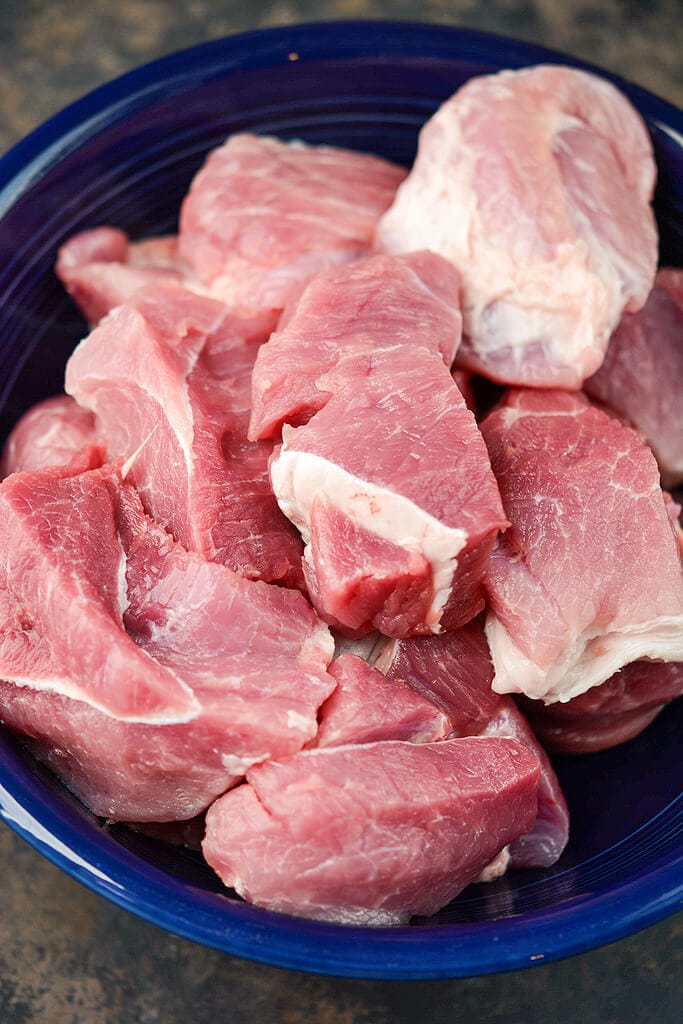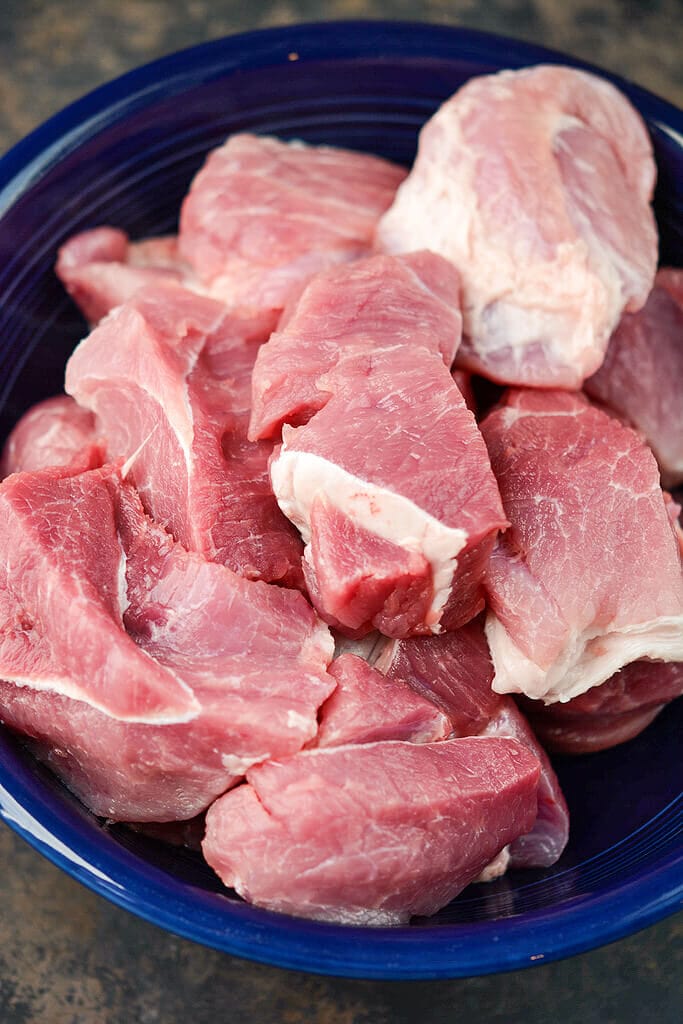 First of all, I cut up about 4 pounds of pork shoulder into large chunks to make it easier and quicker to work with.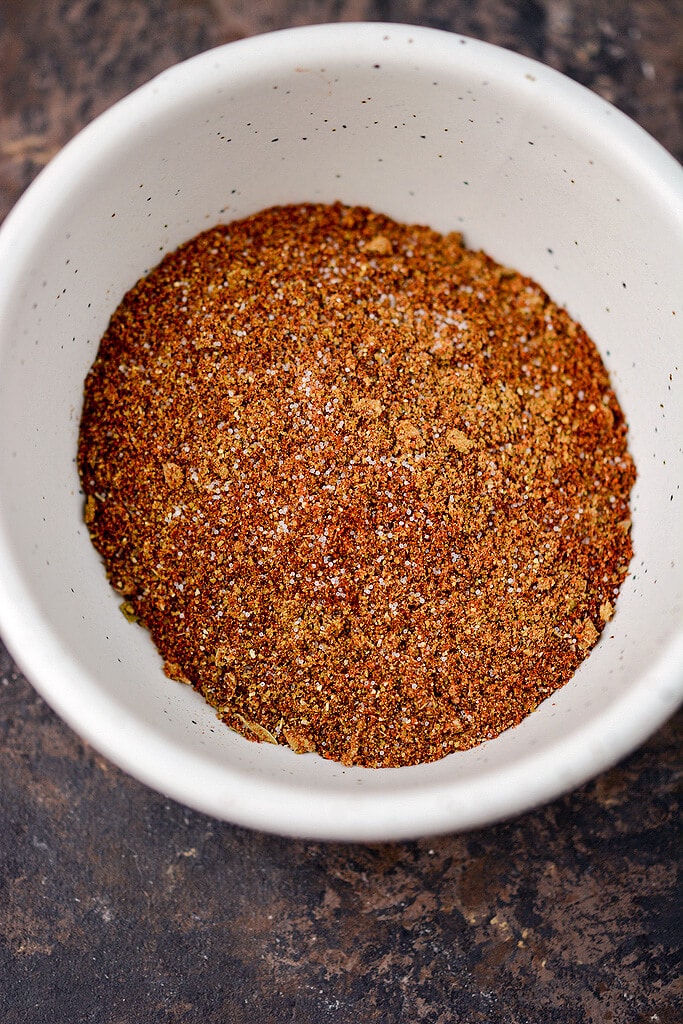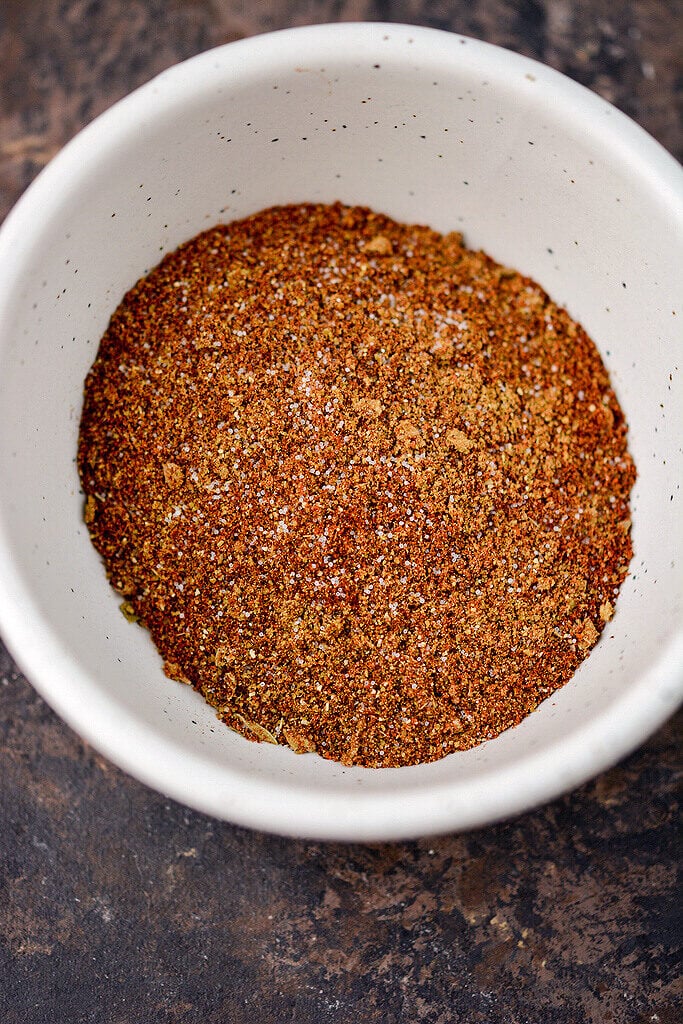 Then, I created a new seasoning blend to rub into each and every piece.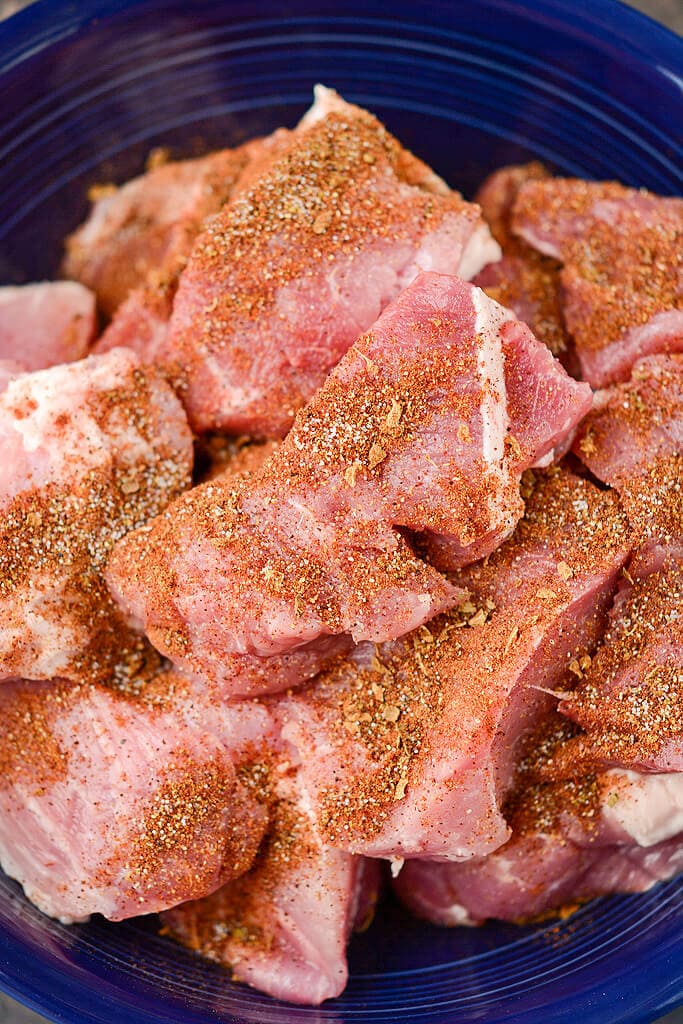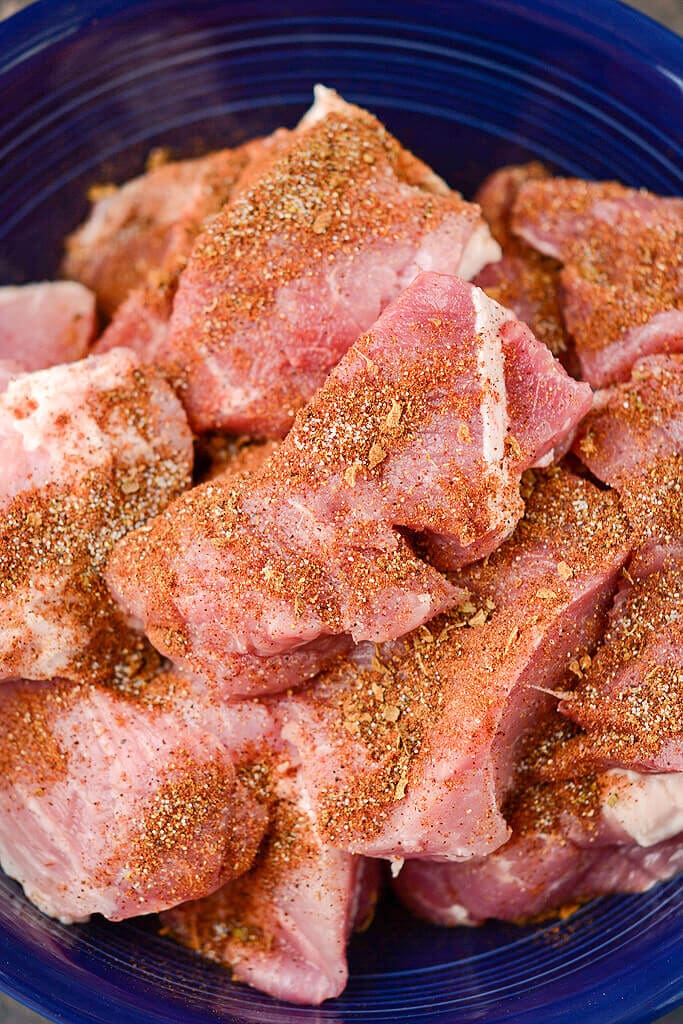 Then I browned up half of the pork on each side in my cast iron skillet and then placed it in a slow cooker. The other half I simply seasoned and added to a different slow cooker. I used the most similar slow cookers I had for this experiment, so that how they cooked once in the slow cooker would be equal.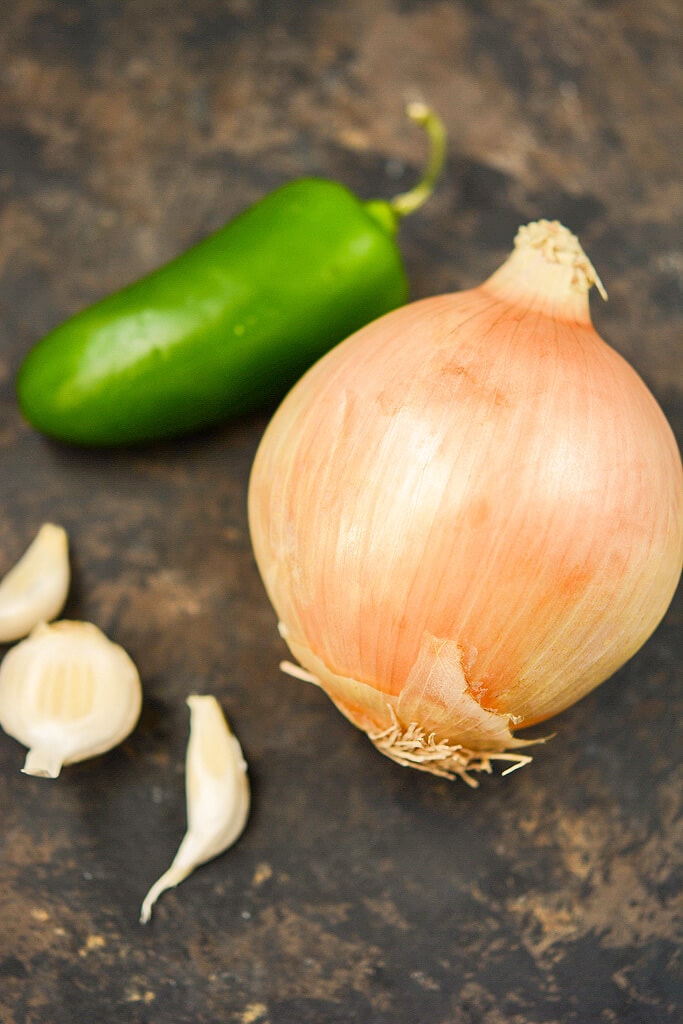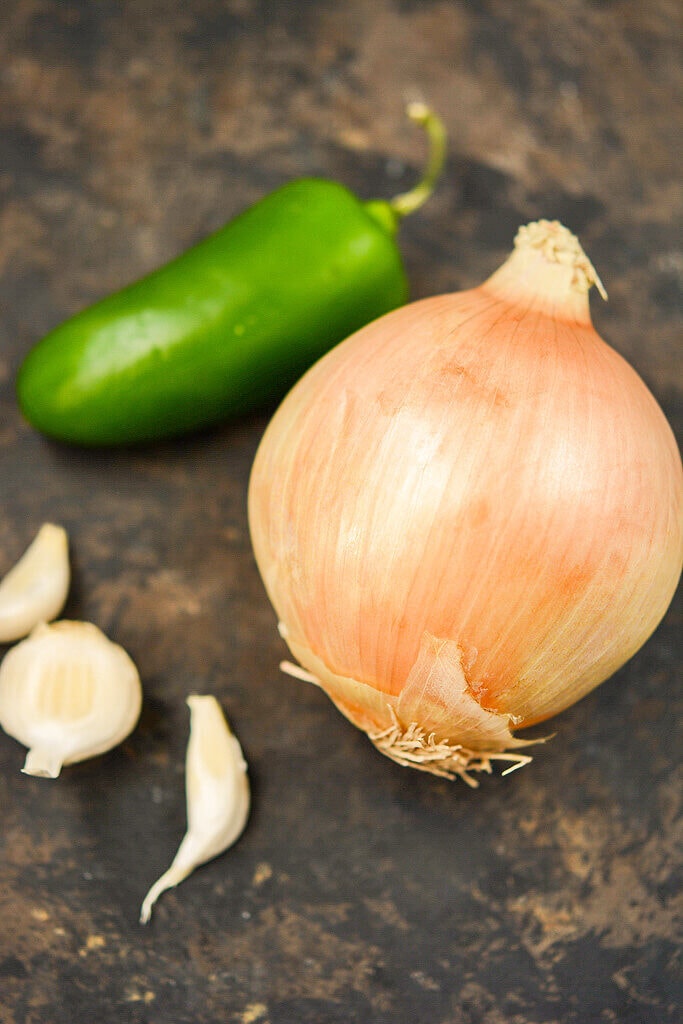 I then used my chopper to make a fine mixture of garlic, onion and jalapeño which I layered equally on top of all of the meat for added flavor.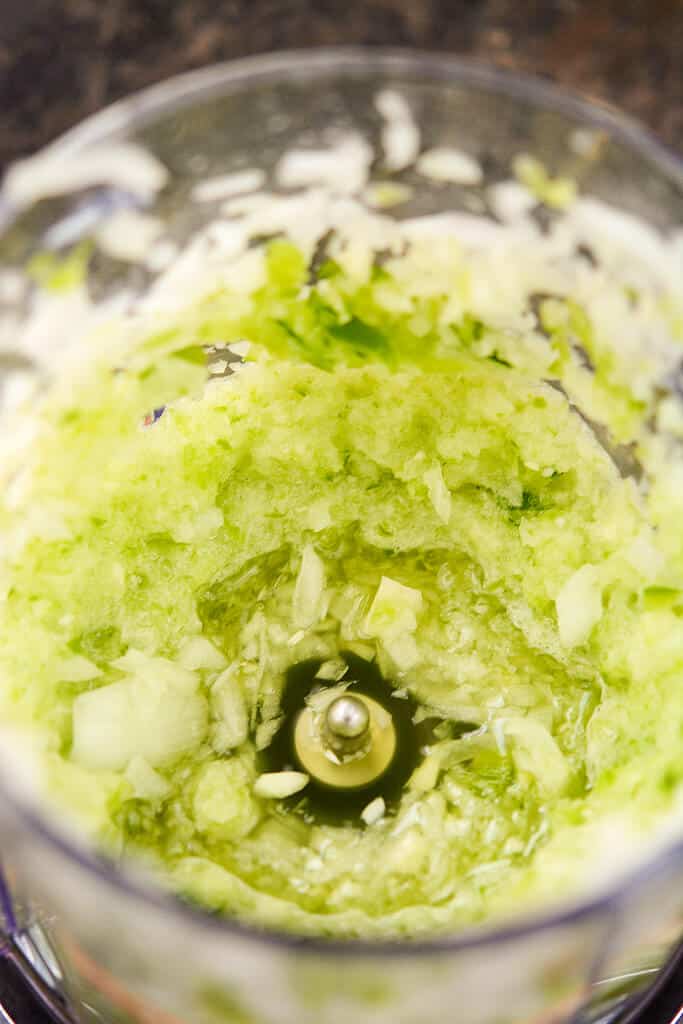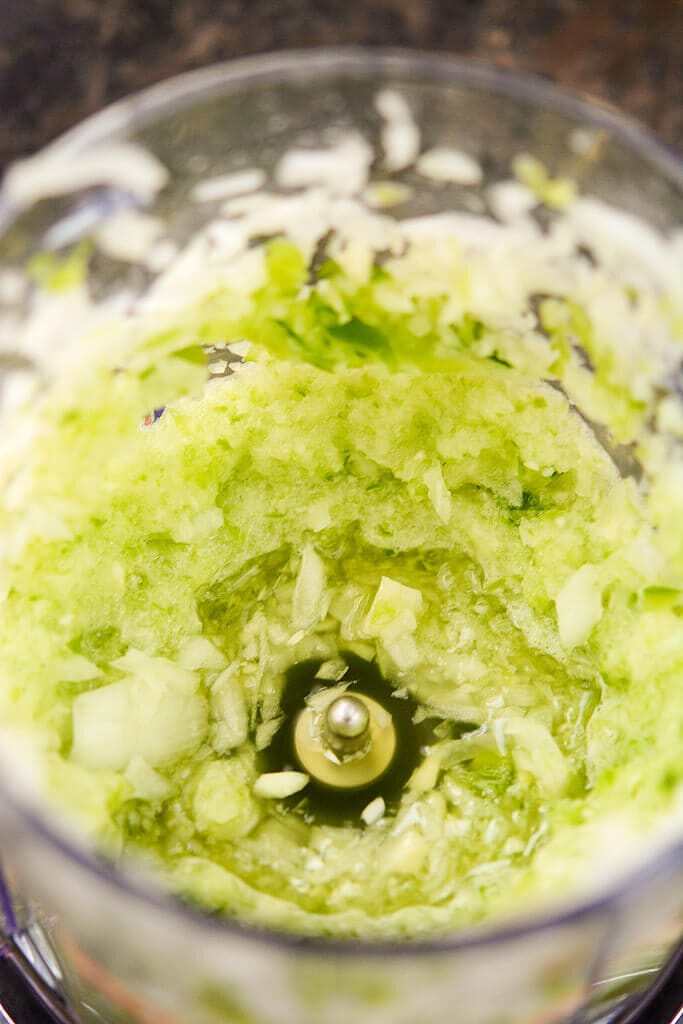 Finally, I created a sauce blend to go over the top of all of it and then let it slow cooker for about 8 hours.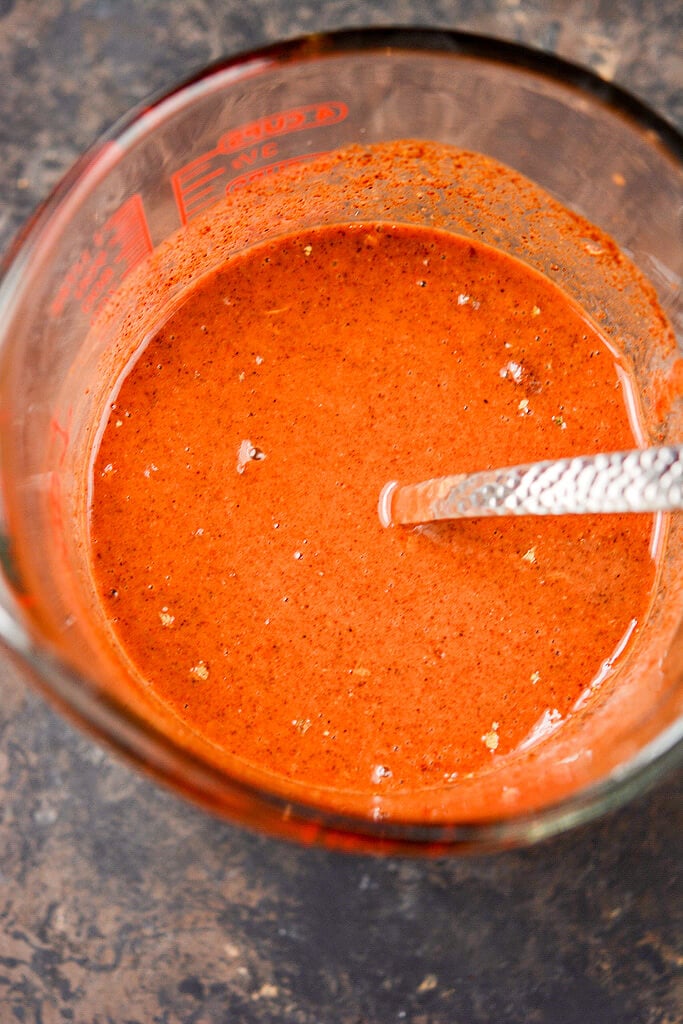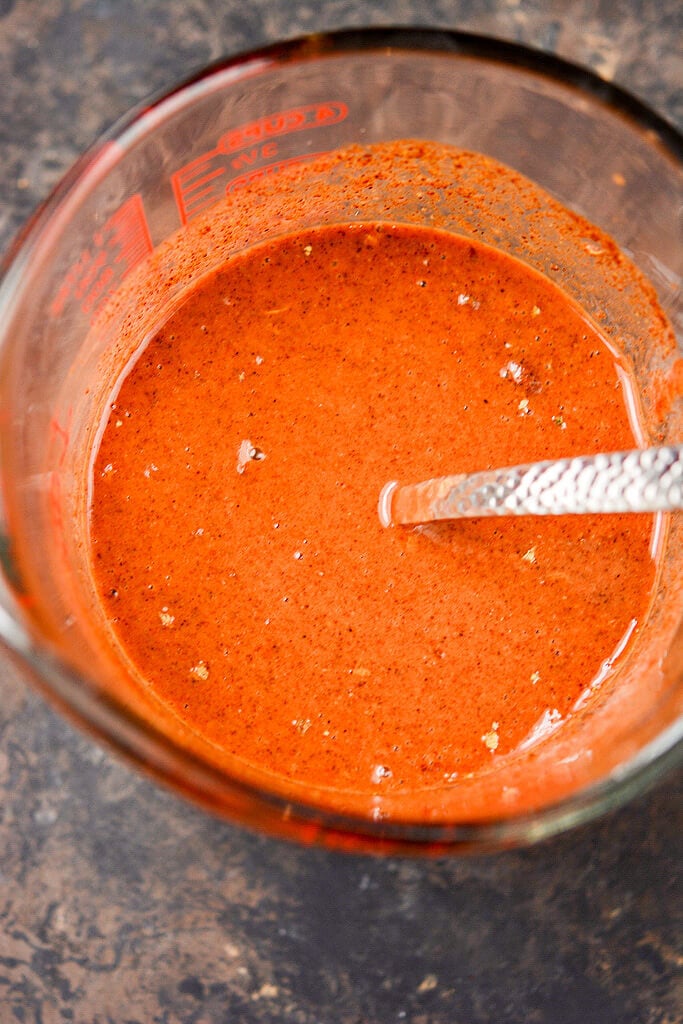 And finally, the moment you've all been waiting for!! (right??? are you still there?)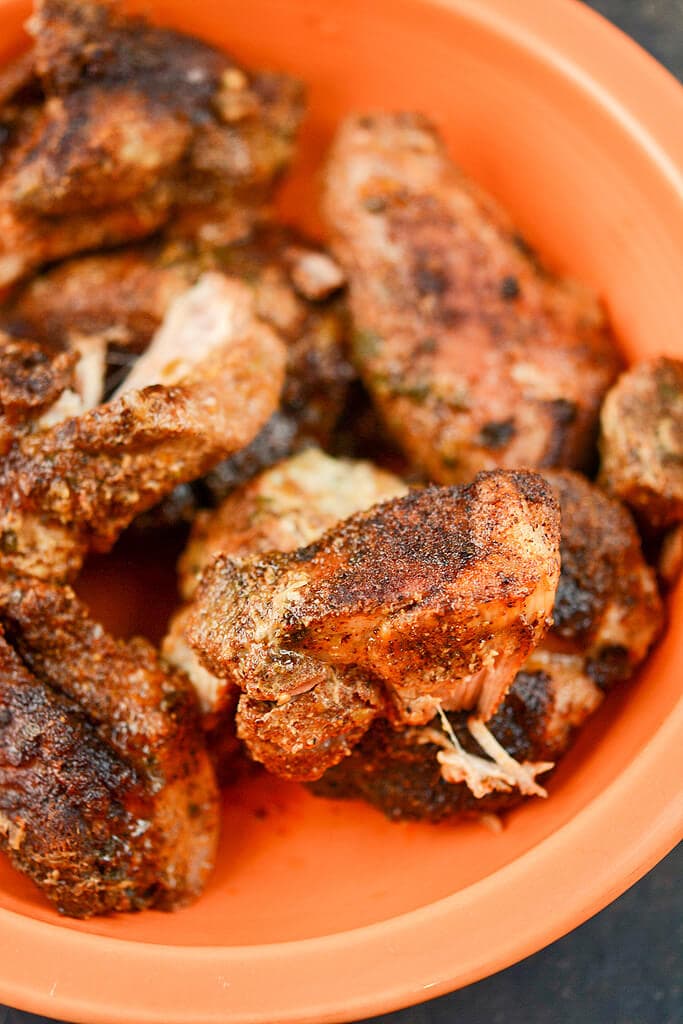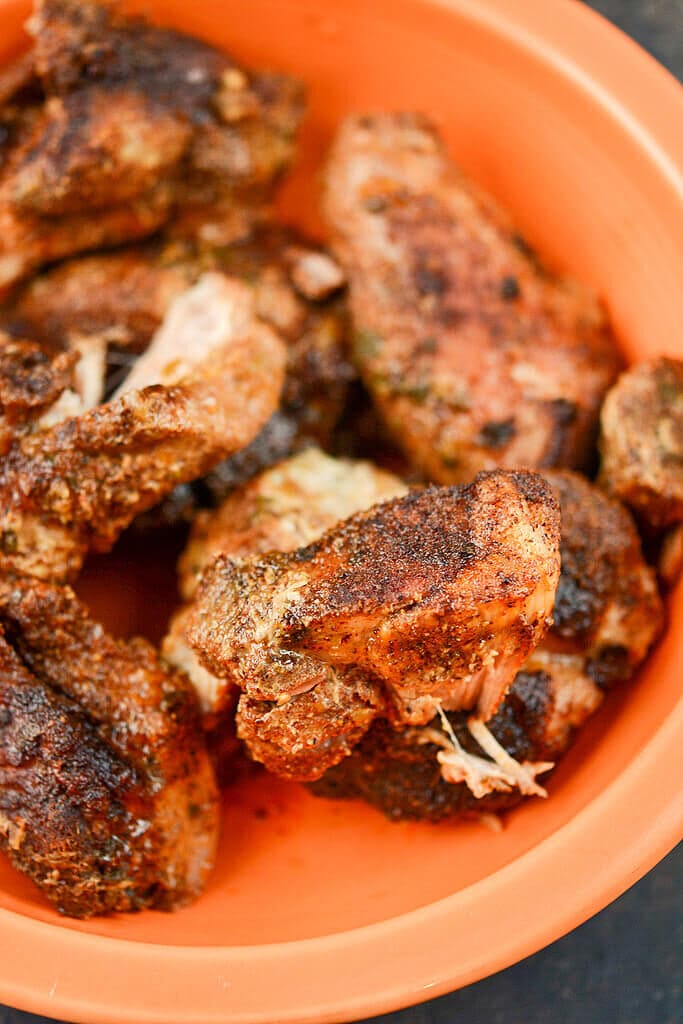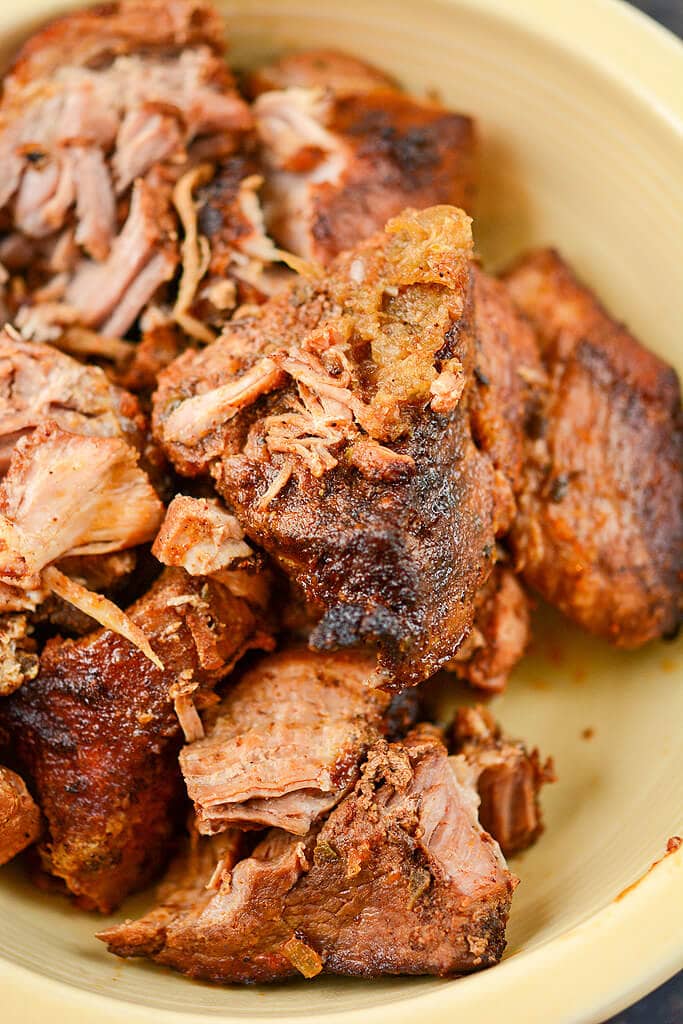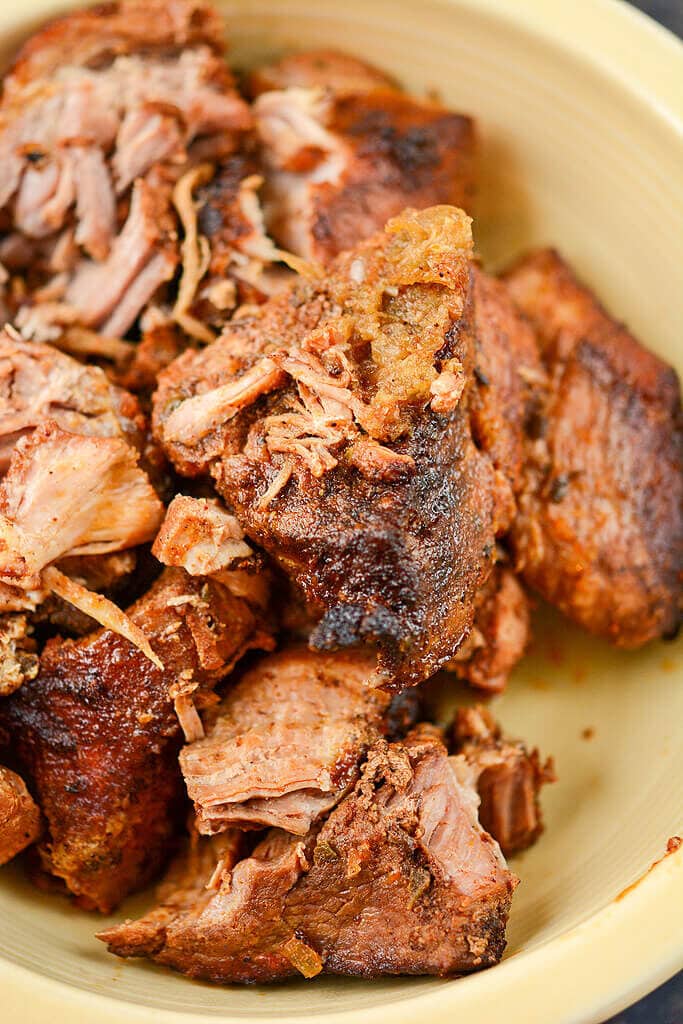 Can you tell which is which? Should we guess and hold a contest? Okay, okay, let's just get to it and end the suspense! The pork in the orange bowl was not browned and the pork in the white bowl was browned.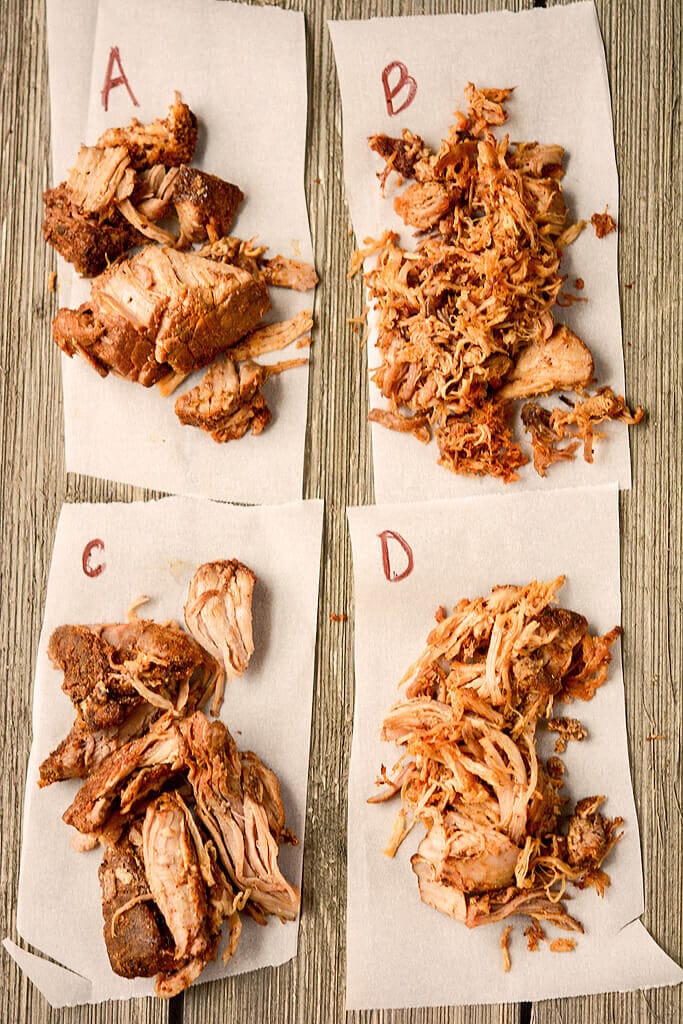 I then proceeded to shred them and Amy and I performed taste tests on both. So as to not drag this out any further, let me provide our (non-scientific) observations below:
A = Browned first
B = Browned first then shredded and fried
C = Not browned
D = Not browned, shredded and fried
I kept as open a mind as I could and taste tested each result and recorded my thoughts. But then, just to get a totally unbiased opinion, I asked Amy to do a blind taste test. And guess what? We were in agreement!
At first, <A> the meat I browned was a little juicer right out of the slow cooker. It also fell apart a little easier and had slightly more flavor. After sitting for a few minutes the taste difference nearly disappeared. And, once shredded and browned (meaning I just crisped it up a little in a cast iron skillet that was rubbed with a little canola oil) the difference in taste was non-existent, they tasted totally the same and were of about the same amount of juiciness as well.
The biggest difference we noted for purposes of this experiment were that after I crisped the shredded pork in the pan, the one I had browned first was slightly crispier than the non-browned version. That's about it. Not a lot of difference, but just enough to be noticeable. So the conclusion? Depending on how you will use your shredded pork carnitas… most likely options being tacos or sandwiches you may want to brown it up first? Do you want the meat on your tacos or sandwiches a little crispier? Then it might be worth the extra effort for browning first, but overall, the results were pretty similar. So, if pressed for time and it comes down to throwing the meat right in the slow cooker and saving the extra step? No worries! Your results will be just as delicious!
So, what do you think? Which way will you go? If you like this experiment, please leave me a comment, share or send me a note! If you have other questions that would benefit from an experiment like this… let me know! I'd love to help us all learn more about slow cooking!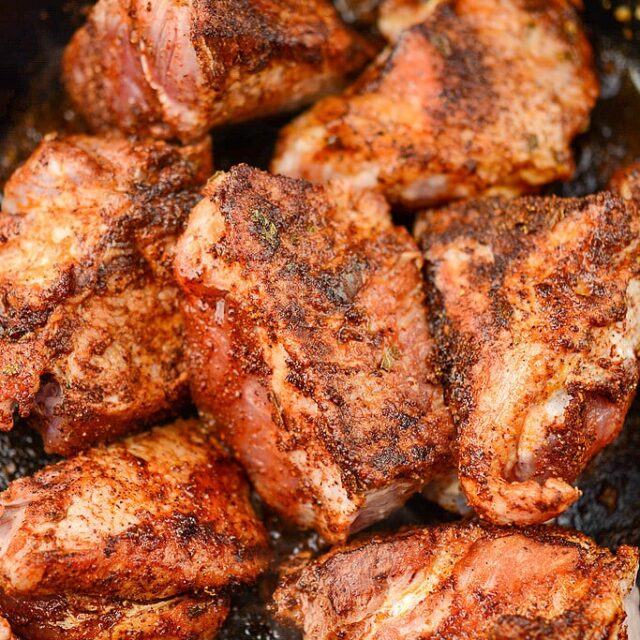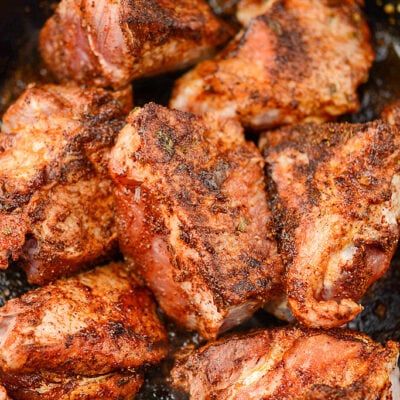 Slow Cooker Pork Carnitas
Ingredients
4

pound

pork shoulder

2

teaspoons

chili powder

2

teaspoons

cumin

1

teaspoon

chipotle chili powder

1

teaspoon

Mexican oregano

1

teaspoon

salt

1/2

teaspoon

pepper

1/2

yellow or white onion

4

garlic cloves

1

jalapeno

8

oz

enchilada sauce

1/4

cup

chicken broth

1/4

cup

orange juice
Instructions
Cut pork shoulder into 2-3 inch cubes

Mix together spices and rub into pork

Optional: Heat 2 tablespoons of canola oil in a skillet and cook pork on each side until browned, about 3-4 minutes

Peel onion and garlic and cut into large chunks, seed and dice jalapeño and do the same

Chop in food processor, blender or chopper until very finely diced

Mix together enchilada sauce, orange juice and broth

Pour over pork and cover and cook on low for about 7-8 hours until pork is fully cooked

Optional: Place in a cast iron skillet with a thin layer of canola oil and fry until crispy
Nutrition
Important nutritional disclaimer