Slow Cooker Spicy Homemade Ketchup
Today's post has been sponsored by Farm Rich. As always, all opinions are my own.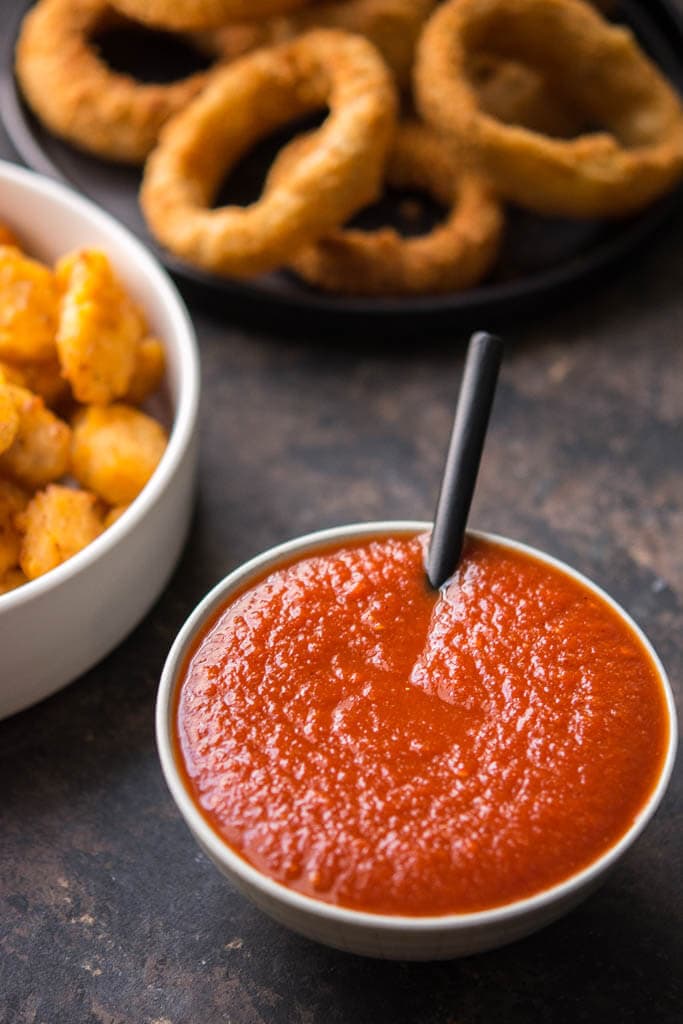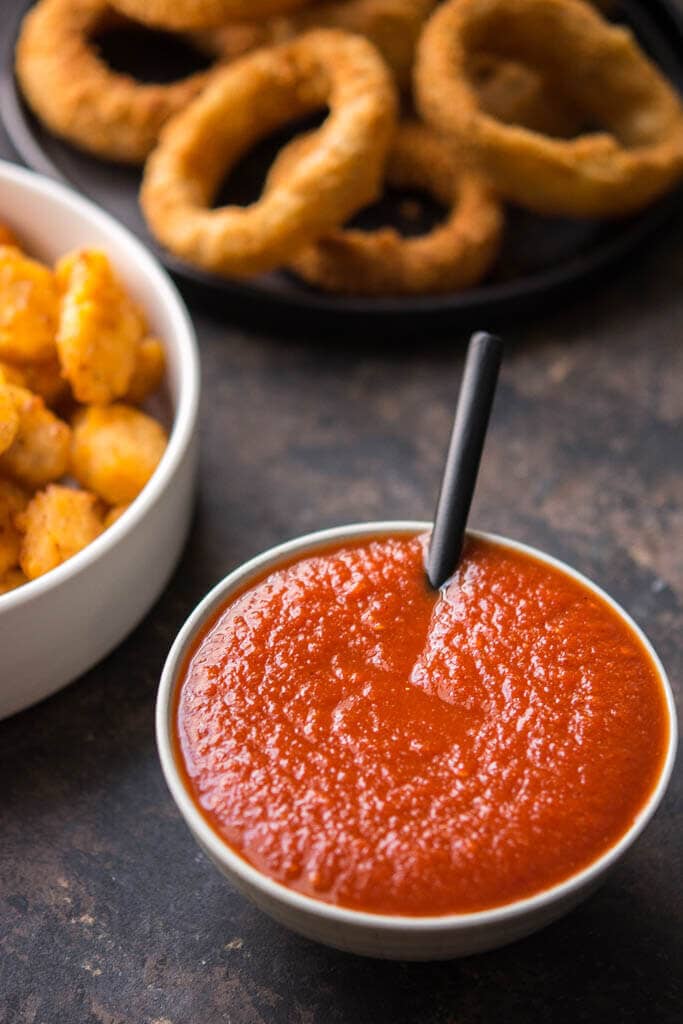 Sometimes company shows up on your doorstep when you least expect it. And sometimes your teenager invites some kids over to do homework and forgets to mention they are coming. And sometimes you are just hanging out at home and relaxing but in serious need of a good snack! These are real life moments that could some "Real-Life Good" solutions. I'm not sure about you, but I know I don't like finding myself empty handed, so I'm always looking for some ideas for having food on hand that's quick and easy to serve but that is also worthy of serving to our friends! So how about this so simple to make spicy homemade ketchup that pairs perfectly with a ready to pop in the oven snack like Farm Rich Cheddar Cheese Curds?!! I made this combo for my kids the other night when we all had a lot going on, and I can assure you they both magically appeared at the table just in time to snack on this!!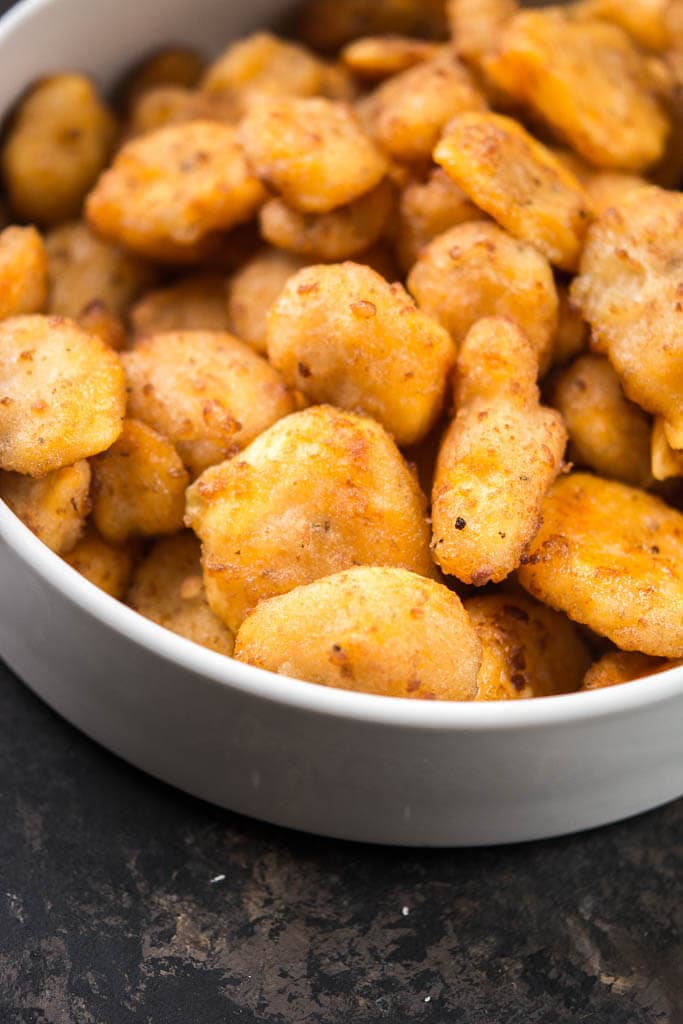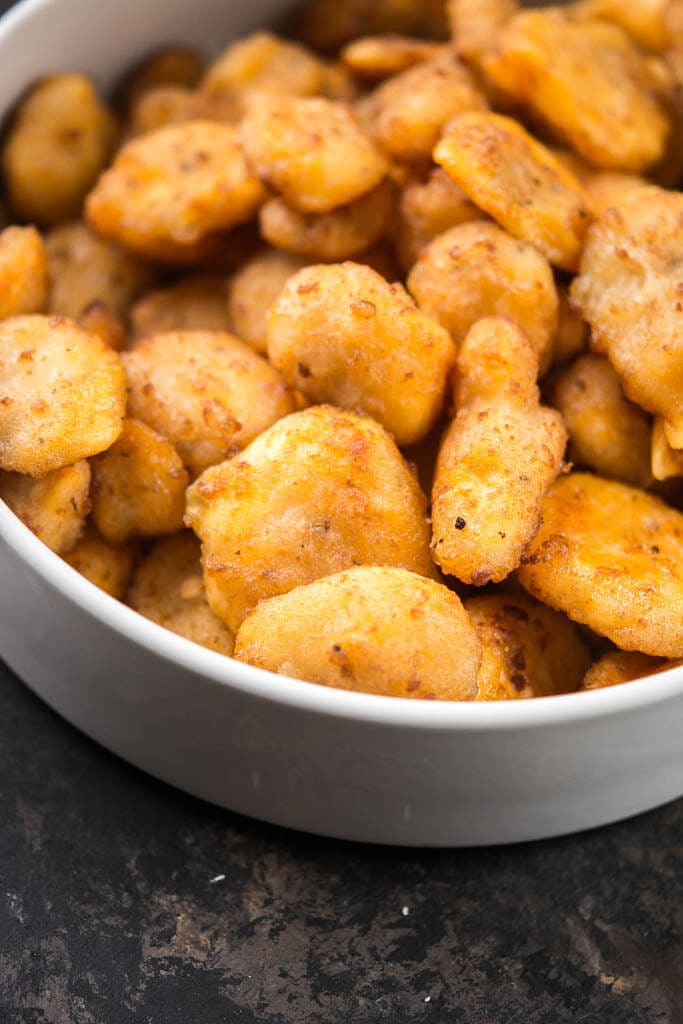 Did you know that this Saturday is National Cheese Curd Day? That's a holiday I don't mind celebrating and what better way to do so than with these new tasty Farm Rich Cheese Curds made in minutes from cheese that comes from LaGrander's Hillside Dairy in Wisconsin?! I love keeping quick fix snacks like this on hand when they are made with 100% authentic cheese curds and pair perfectly with my homemade sauce.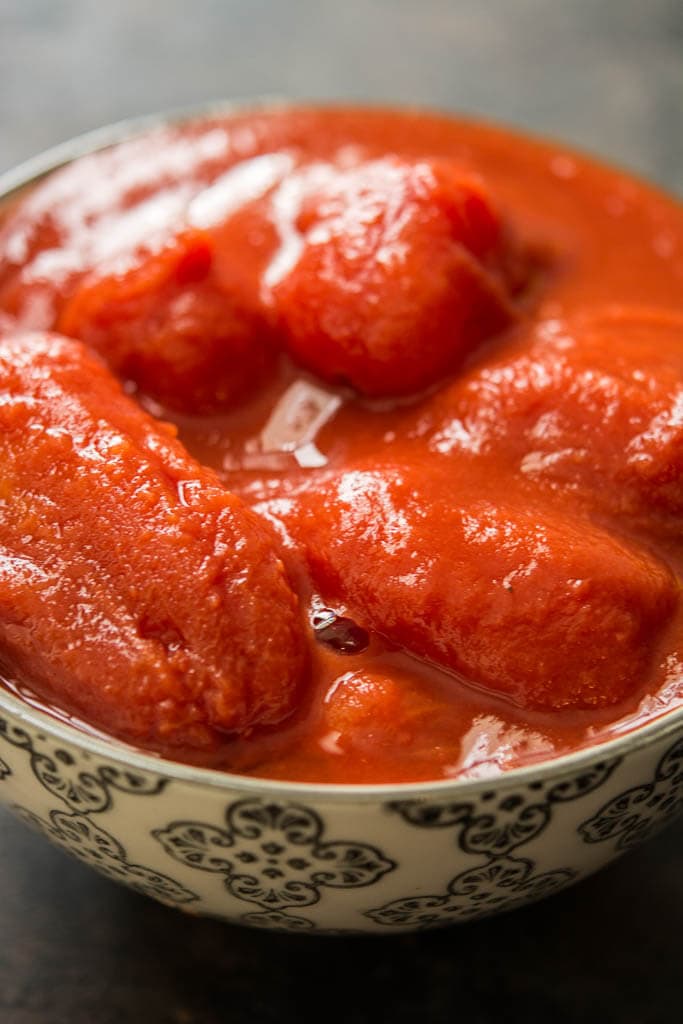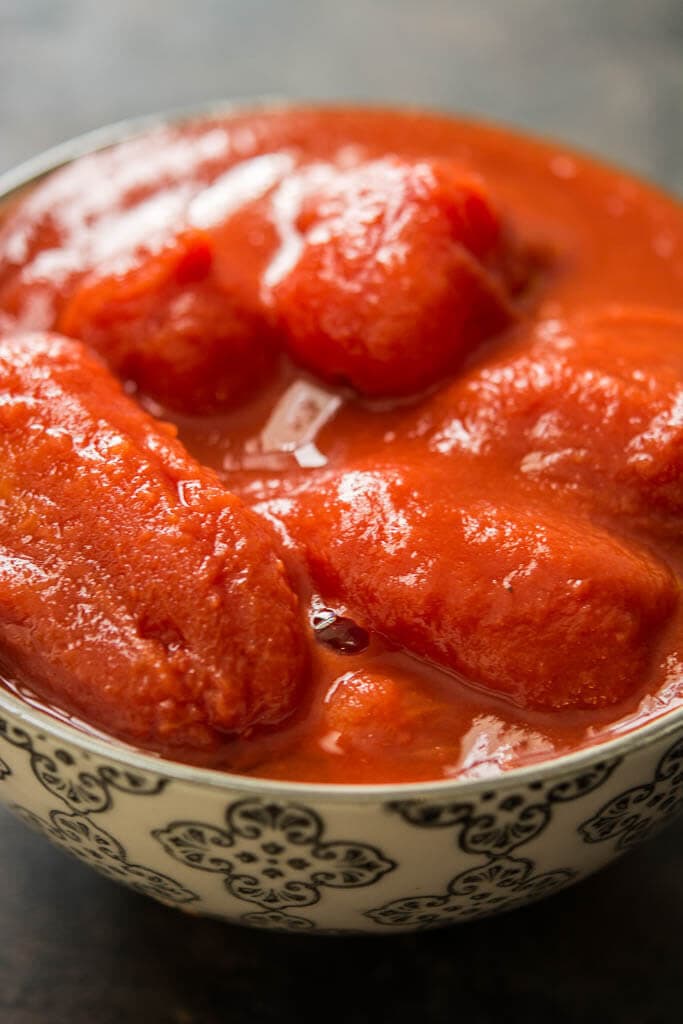 Speaking of which, this is such a simple way to make ketchup that can be 100% customized to your taste yet takes very little work. Just a few ingredients like whole peeled tomatoes, spices, honey and sugar into the slow cooker for a few hours and you will have a big batch of ketchup that I'm pretty sure won't last because you'll be eating it on everything. Totally worth a few minutes of your time!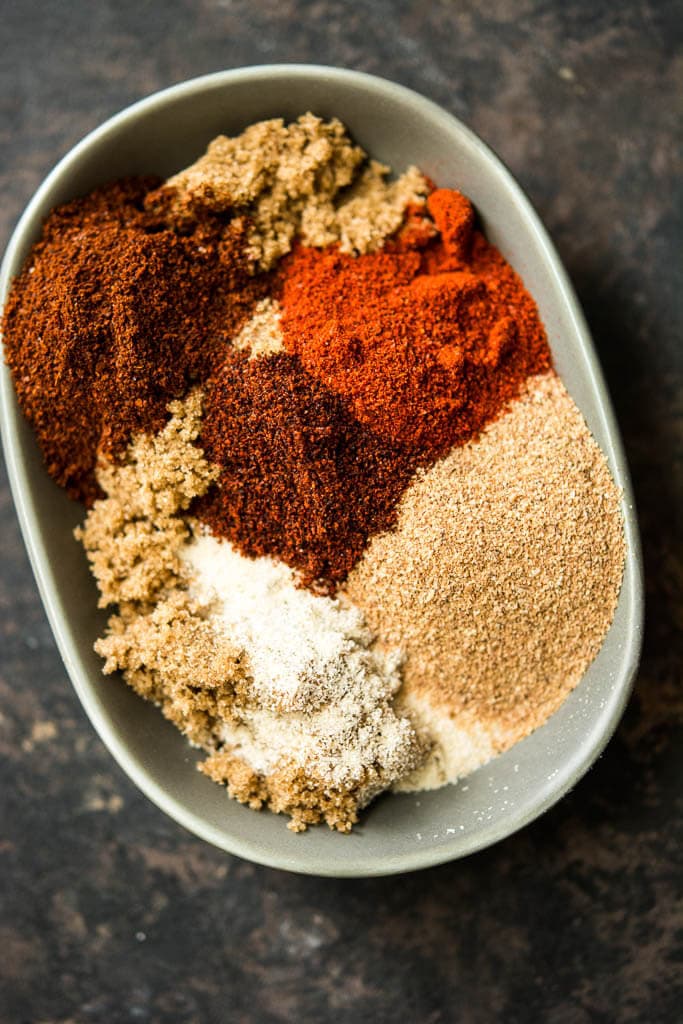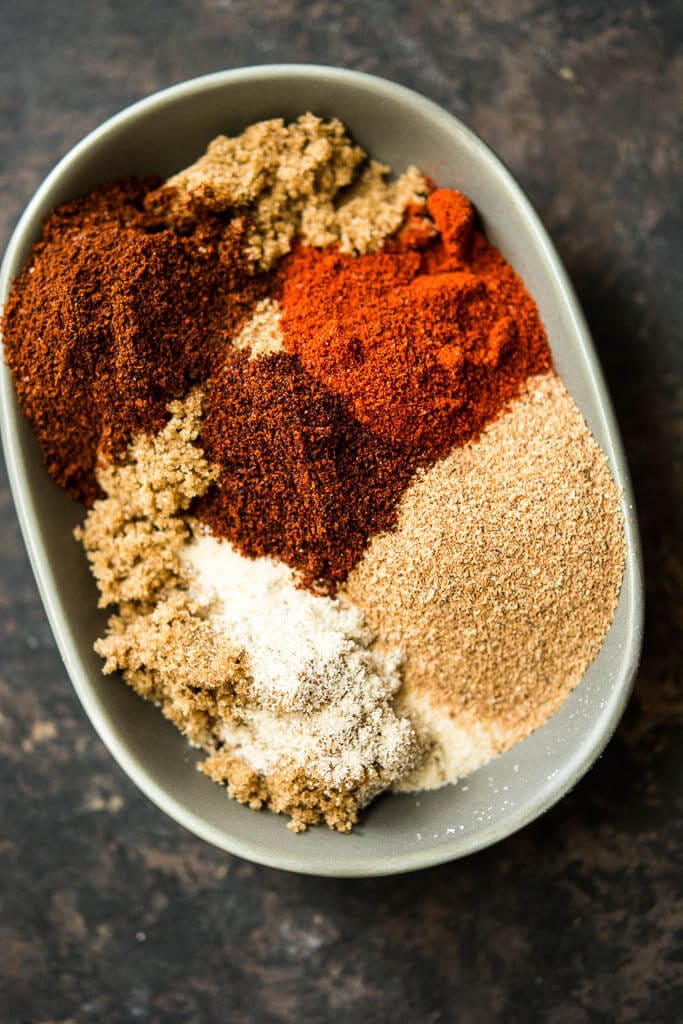 Make it as spicy or not spicy as you want, and either way it's full of so much tomato flavor that you'll want to start dipping everything in it.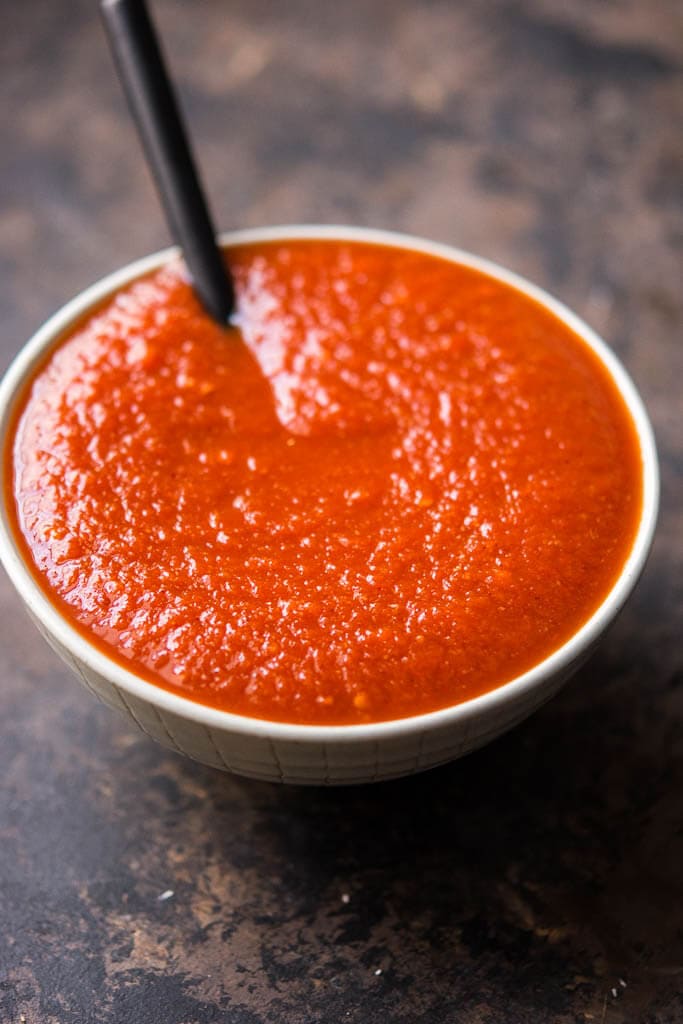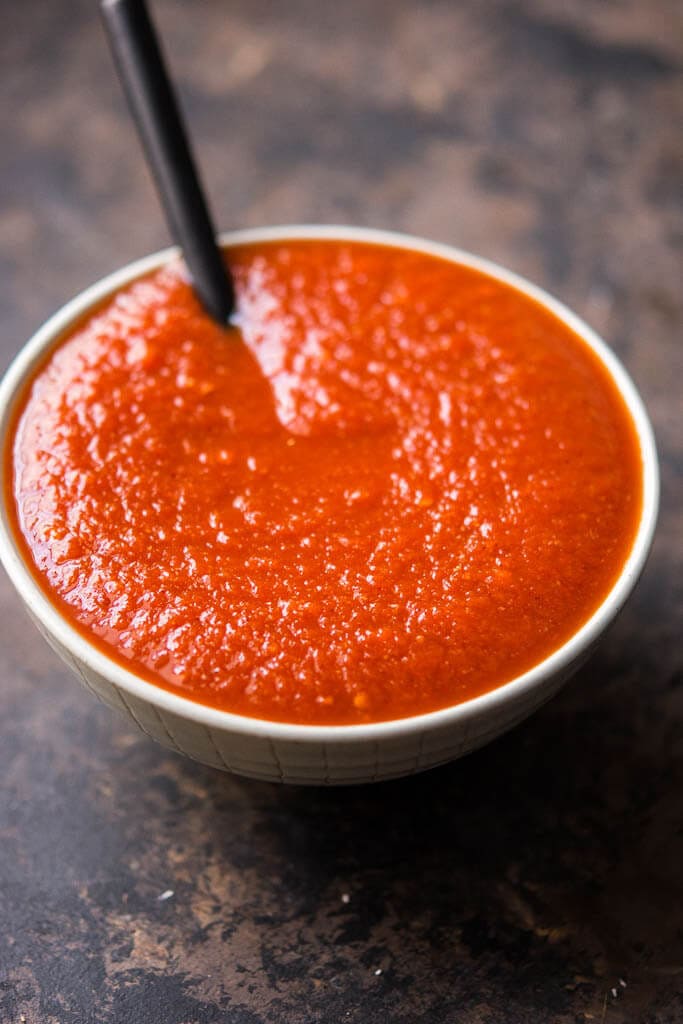 Not only did I serve this with the Cheese Curds, but I also made up a batch of Farm Rich Breaded Onion Rings as well.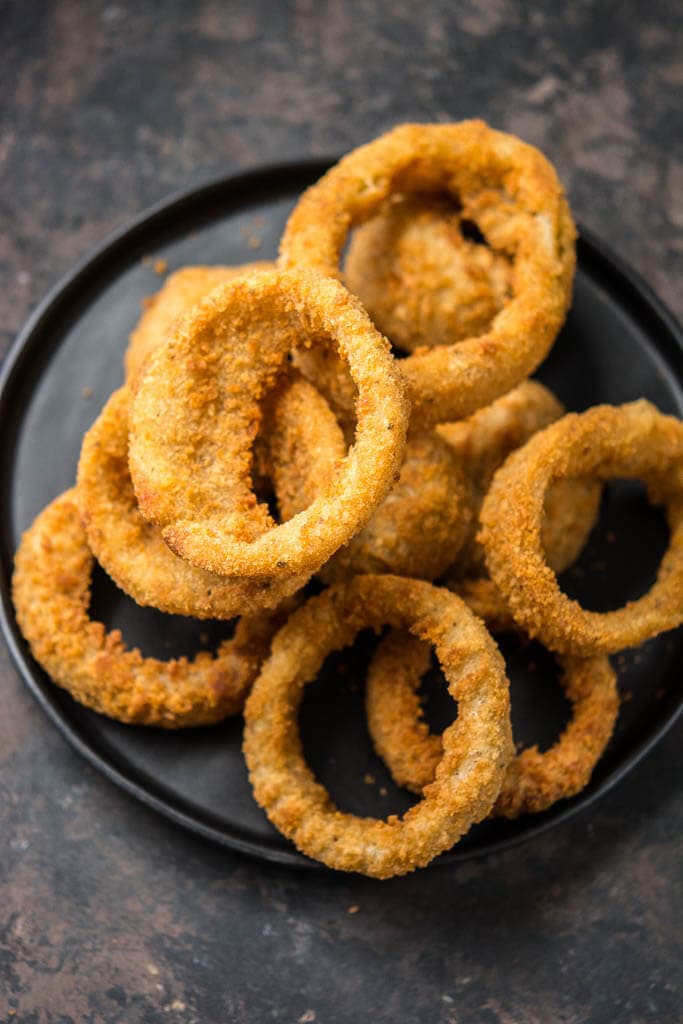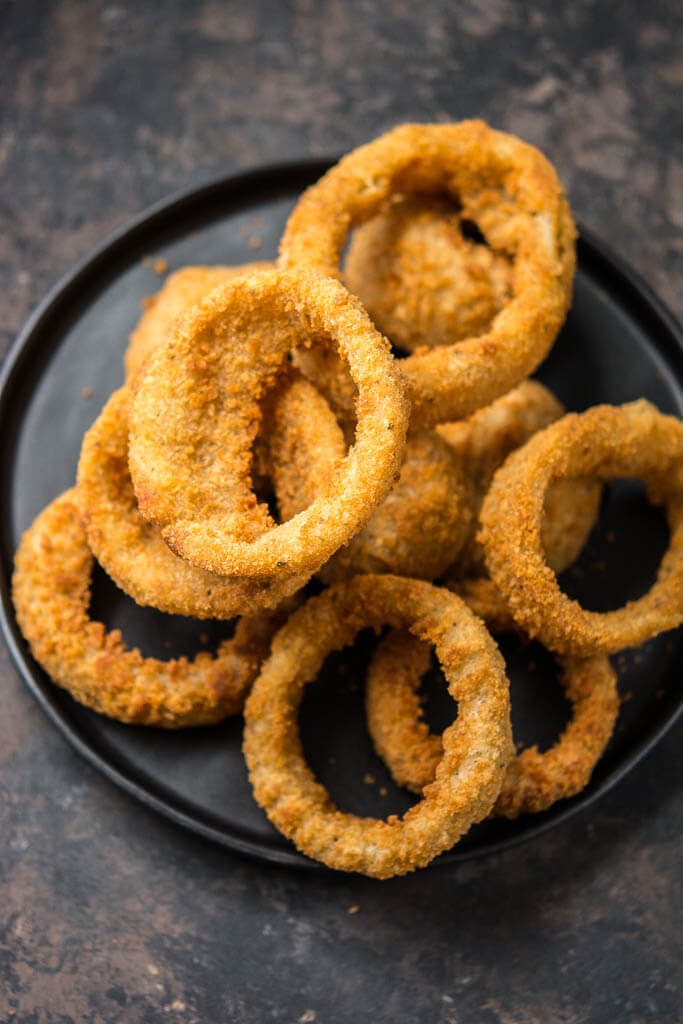 Will you join me? Let's celebrate National Cheese Curd Day or any day by making up a batch of this delicious ketchup and serving it up with tasty Farm Rich snacks.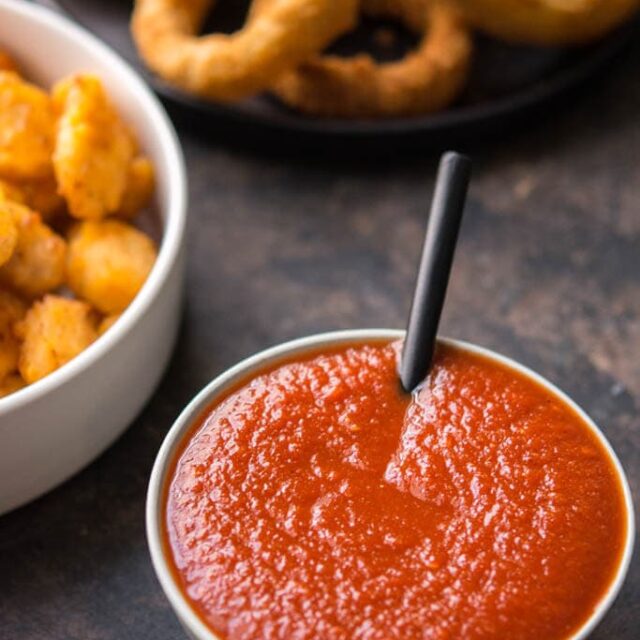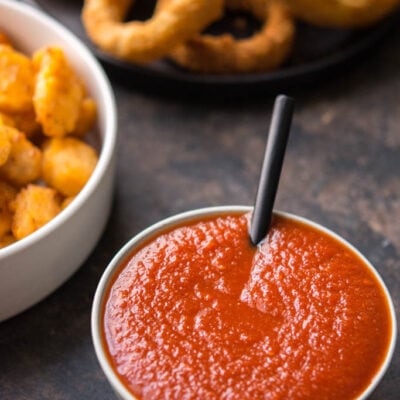 Slow Cooker Spicy Homemade Ketchup
Ingredients
1 28

oz

can whole peeled tomatoes

2

tablespoons

dark brown sugar

2

tablespoons

honey

1/2

cup

apple cider vinegar

1

teaspoon

roasted garlic powder

1

teaspoon

onion powder

1/2

teaspoon

smoked paprika

1/2

teaspoon

chili powder

1/4

teaspoon

chipotle chili powder

1

package Farm Rich Cheddar Cheese Curds
Instructions
Add all ingredients to a 2 quart slow cooker

Cover and cook on high for about 2 hours or low for about 4

Use an immersion blender or carefully transfer contents to a blender or food processor and blend until smooth

Let cool completely and then store in airtight container in fridge until ready to serve

Served cooled ketchup with Farm Rich Cheese Curds and/or Farm Rich Onion Rings cooked according to package directions.
Important nutritional disclaimer
Want more recipes ideas like this plus offers and news from Farm Rich? Head over and sign-up for their e-mail list.
How are you planning to celebrate this weekend?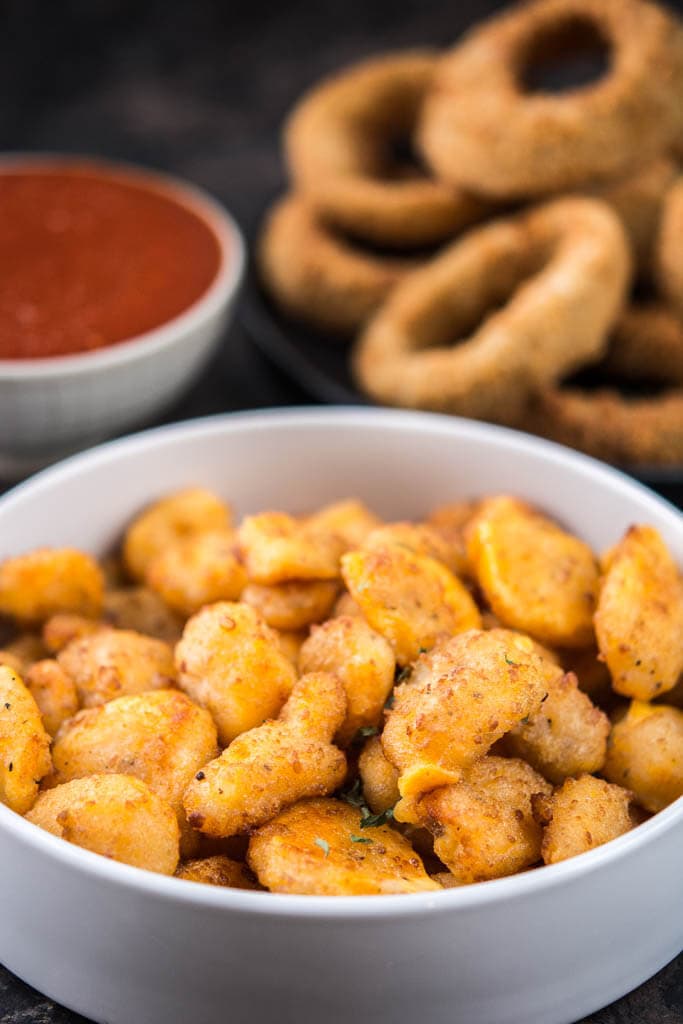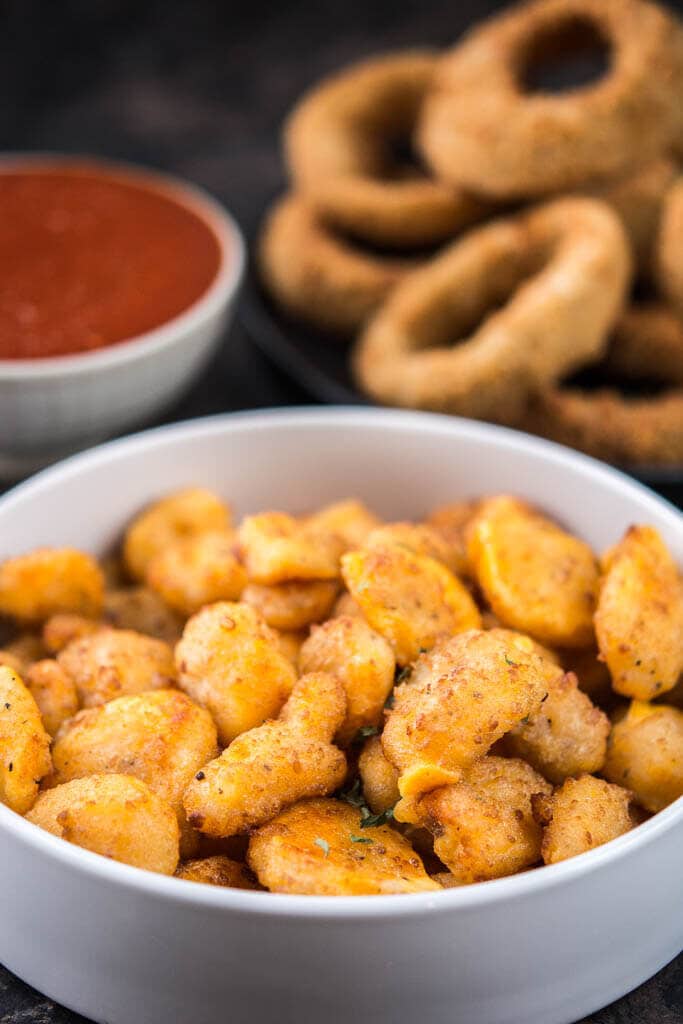 Thanks again to Farm Rich for sponsoring this tasty post!