Slow Cooker Rustic Herbed Brown Rice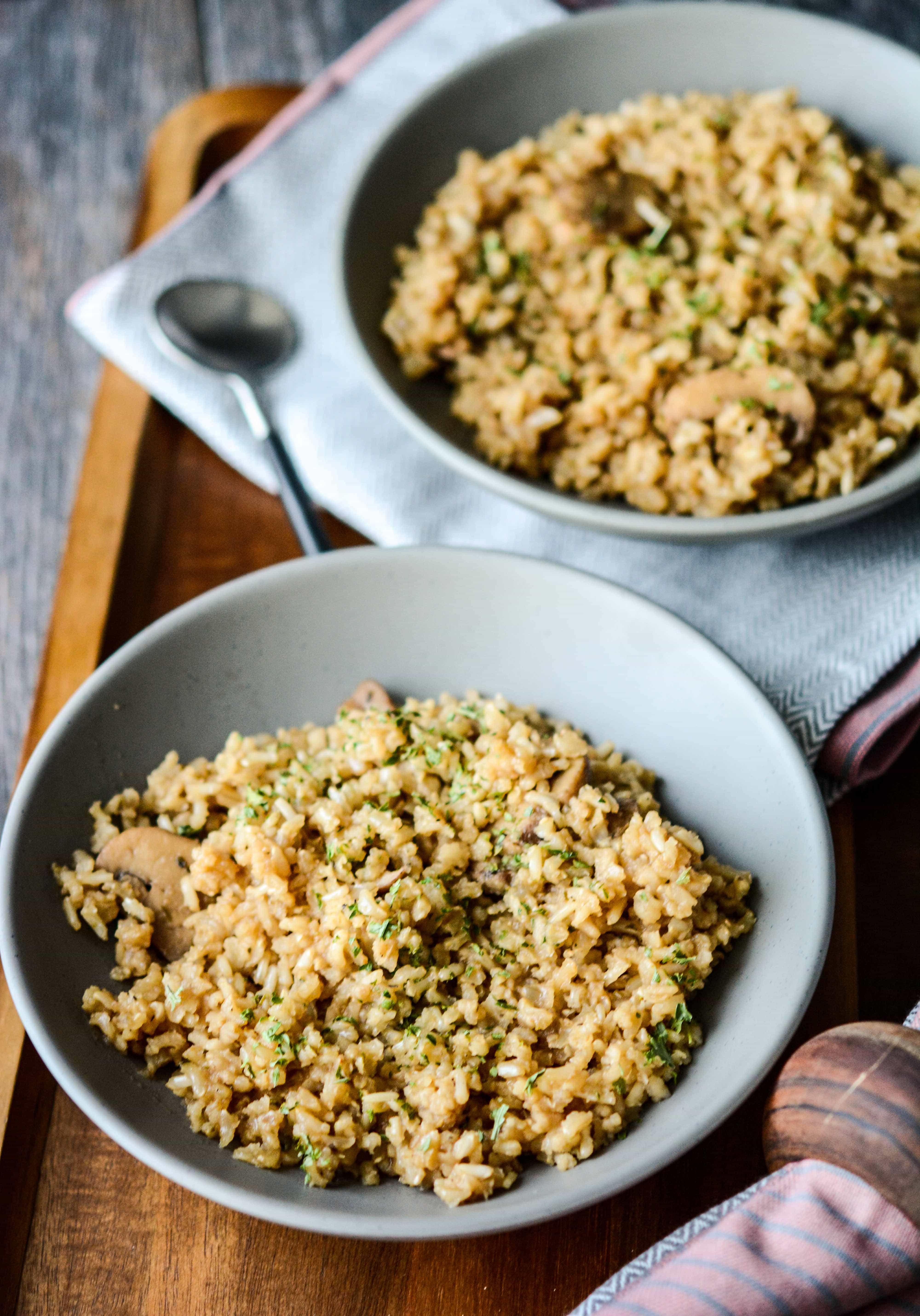 I been seriously lacking in posting side dishes lately! Side dishes can be one of the best parts of the meal so I'm not sure why I haven't been better about sharing some of my favorites with you. This rice is one of my new favorites and will be on a regular rotation at our house. It's pretty versatile and will go with so many things plus everyone loved it! Can't go wrong with a recipe that like, especially when it's easy to make in the slow cooker!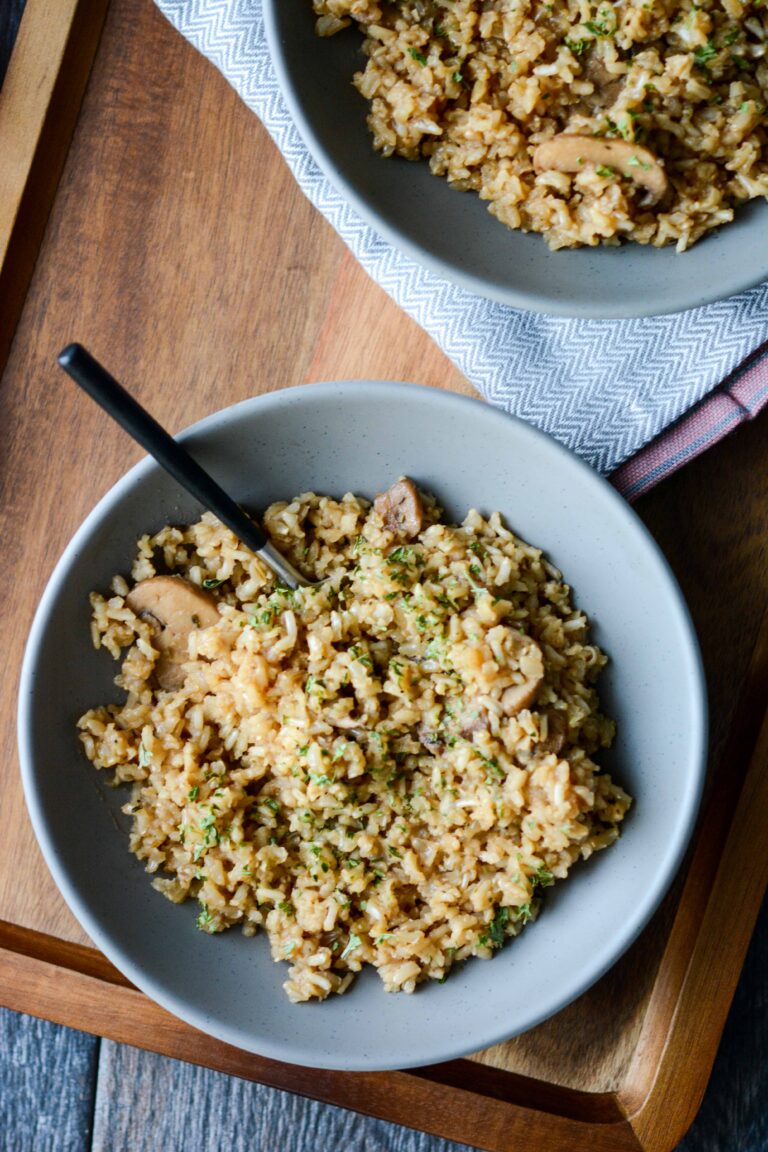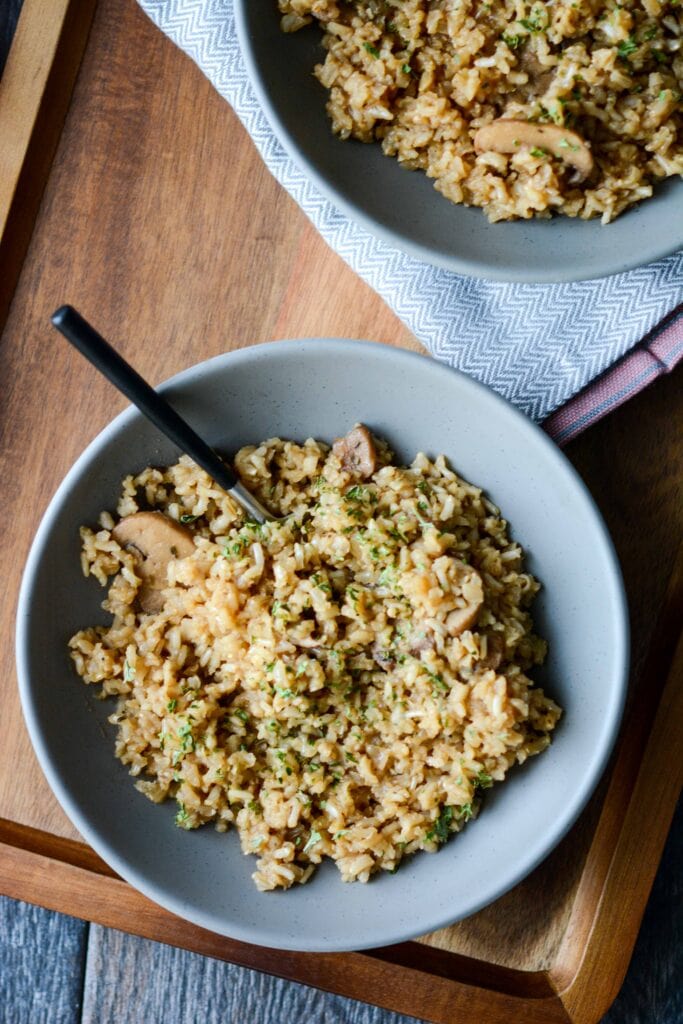 I kept it pretty simple and stuck to the basics here to make a rustic inspired side dish. The beauty is that with this simple recipe you can add to it in so many ways to make it your own. Change out the herbs, add veggies or even throw in some cheese. It's all you!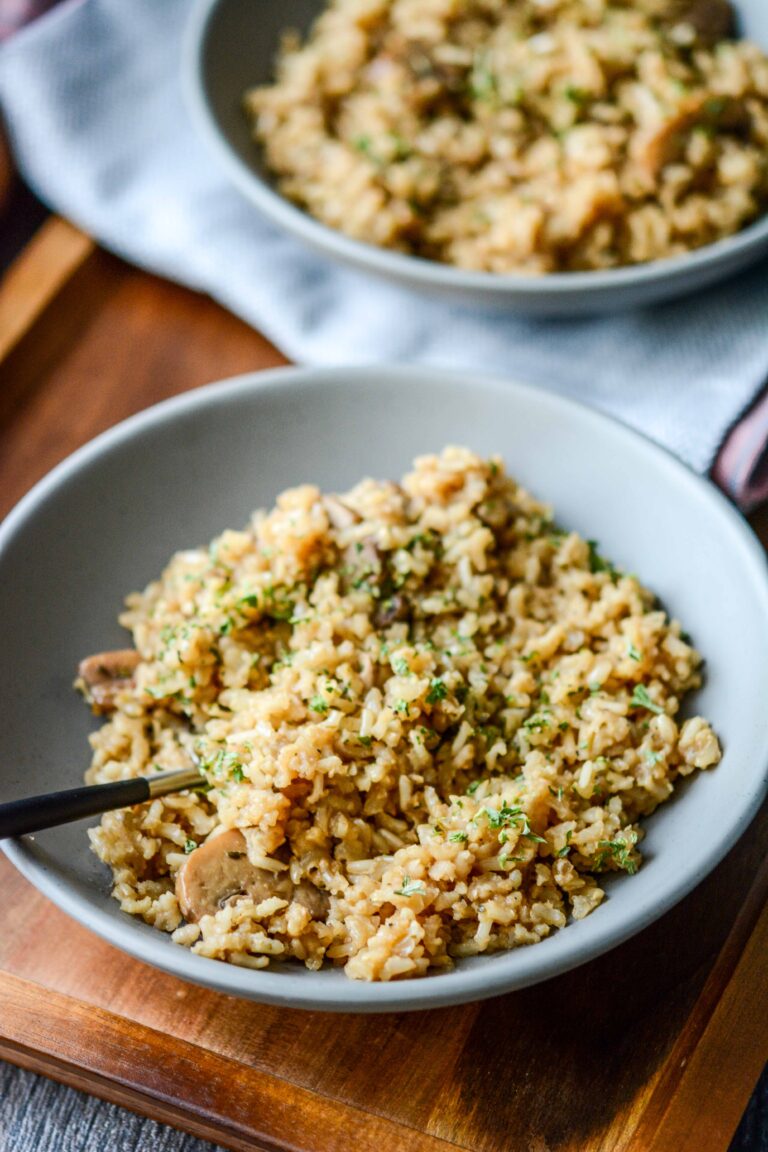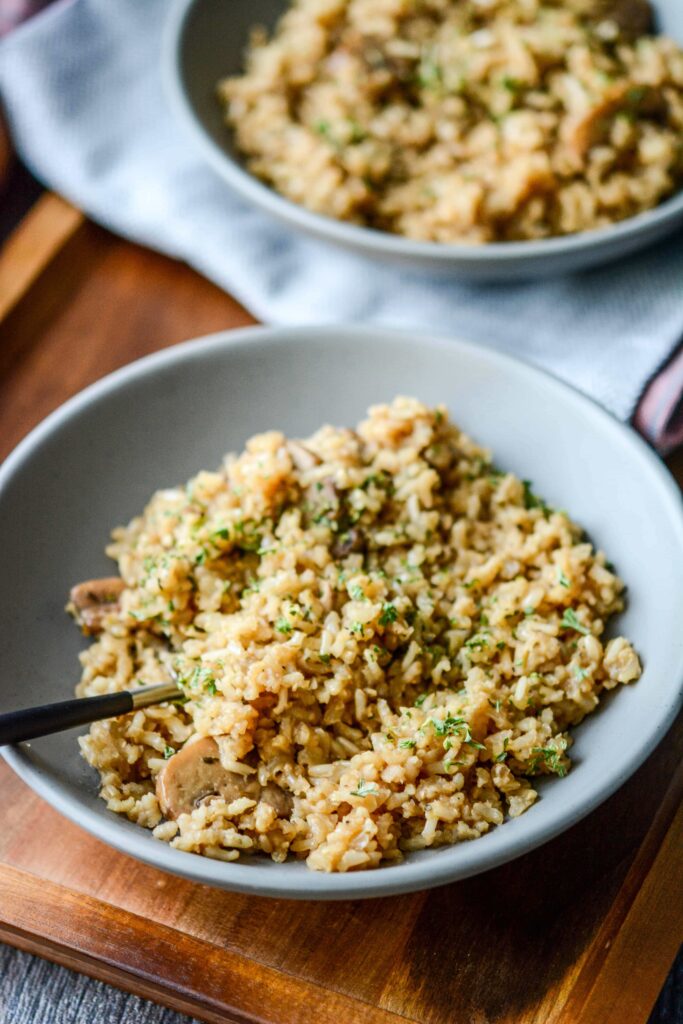 Now to be fully honest, I will usually use my rice cooker to make all my rice side dishes and I love it! But they can be kind of pricey (got mine as a gift) and kind of bulky to store and not everyone wants or needs one so I decided to experiment with the slow cooker method. I was very happily surprised at the results and figured out a few tips that will make your rice turn out even better so check those out in the recipe below!!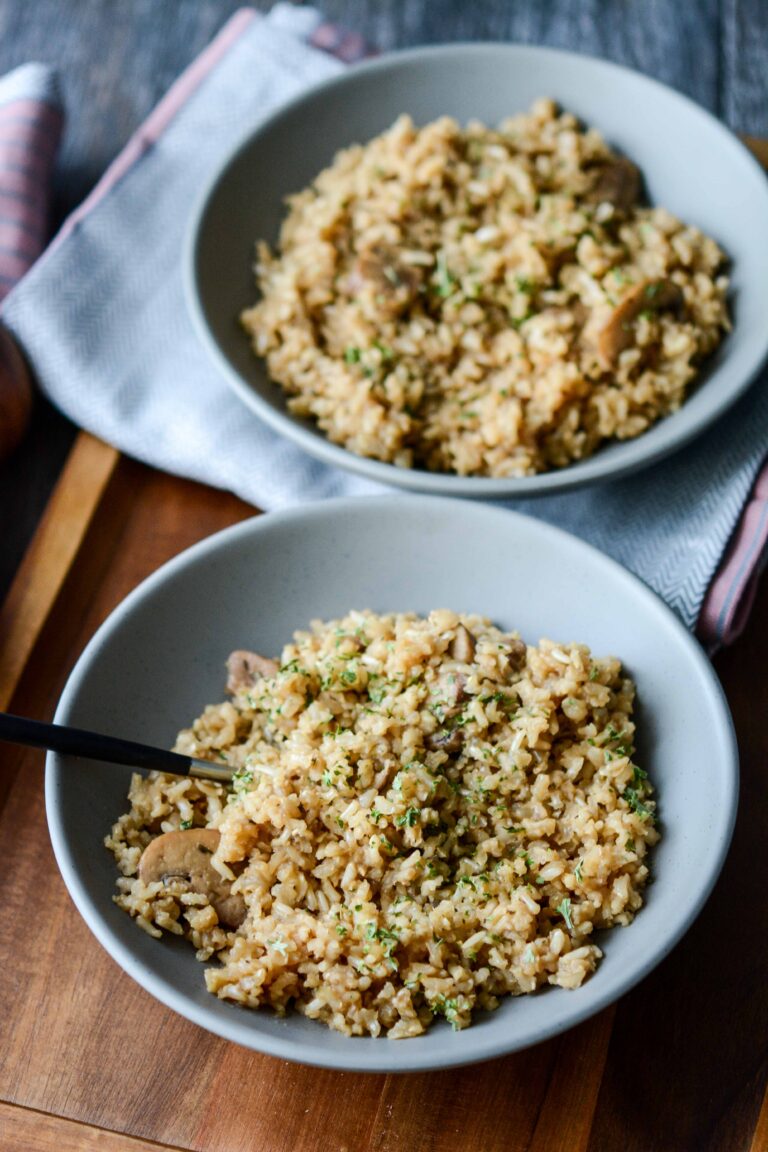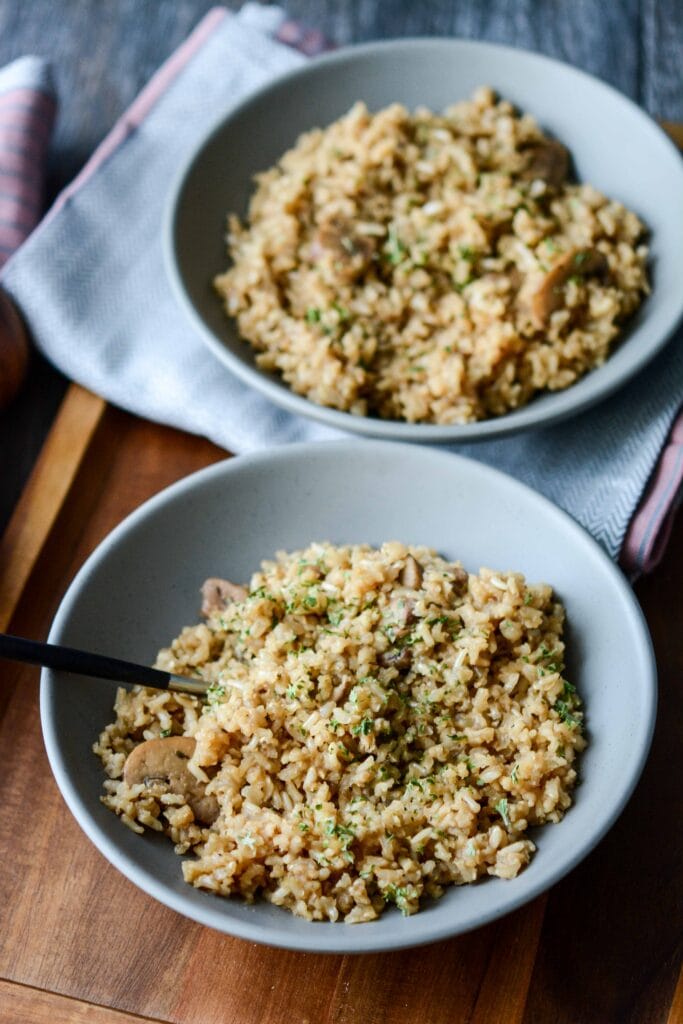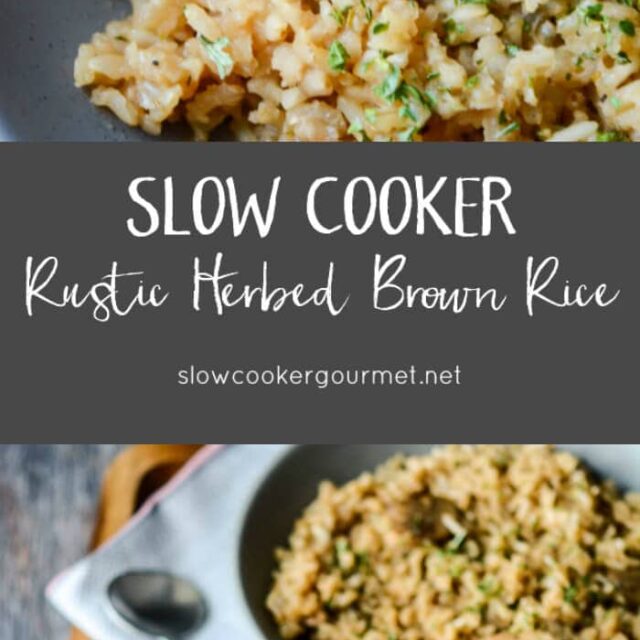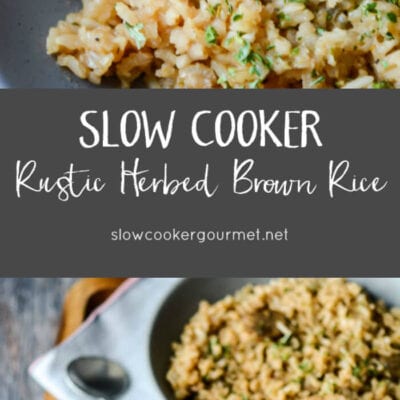 Slow Cooker Rustic Herbed Brown Rice
Ingredients
2

cups

medium to long grain brown rice

2

tablespoons

butter

8

oz

frozen sliced mushrooms

(or fresh if preferred)

4

cups

beef broth

1/2

teaspoon

dried thyme

1/2

teaspoon

dried oregano

salt and pepper to taste

Dried or fresh parsley for garnish

(optional)
Instructions
In a skillet over medium high heat (or in multi cooker) melt butter

Add rice and sauté while stirring occasionally for about 2-4 minutes or until rice is lightly toasted

Add rice to slow cooker along with mushrooms, broth, thyme and oregano

Add beef broth and stir

Cover and cook on high for 2-3 hours

Stir rice and if not fully cooked you can add 1/2 cup additional water or broth and cook for another 30 minutes

Add salt and pepper to taste before serving
Notes
I cooked this from start to finish in my 4 quart multi cooker for 2.5 hours on high.
Sautéing the rice before slow cooking will help it maintain the best texture.
Feel free to switch out for your favorite herbs or to add additional chopped veggies or shredded cheese (stir in cheese after cooking).
Waiting until fully cooked and then tasting this recipe to add salt is preferred because the beef broth can be pretty salty and it's better to add more later than to have added too much early on.
Nutrition
Calories:
422
kcal
Carbohydrates:
73
g
Protein:
11
g
Fat:
9
g
Saturated Fat:
4
g
Cholesterol:
15
mg
Sodium:
952
mg
Potassium:
516
mg
Fiber:
3
g
Sugar:
1
g
Vitamin A:
175
IU
Vitamin C:
1.2
mg
Calcium:
40
mg
Iron:
2.3
mg
Important nutritional disclaimer