Slow Cooker Layered Galuskies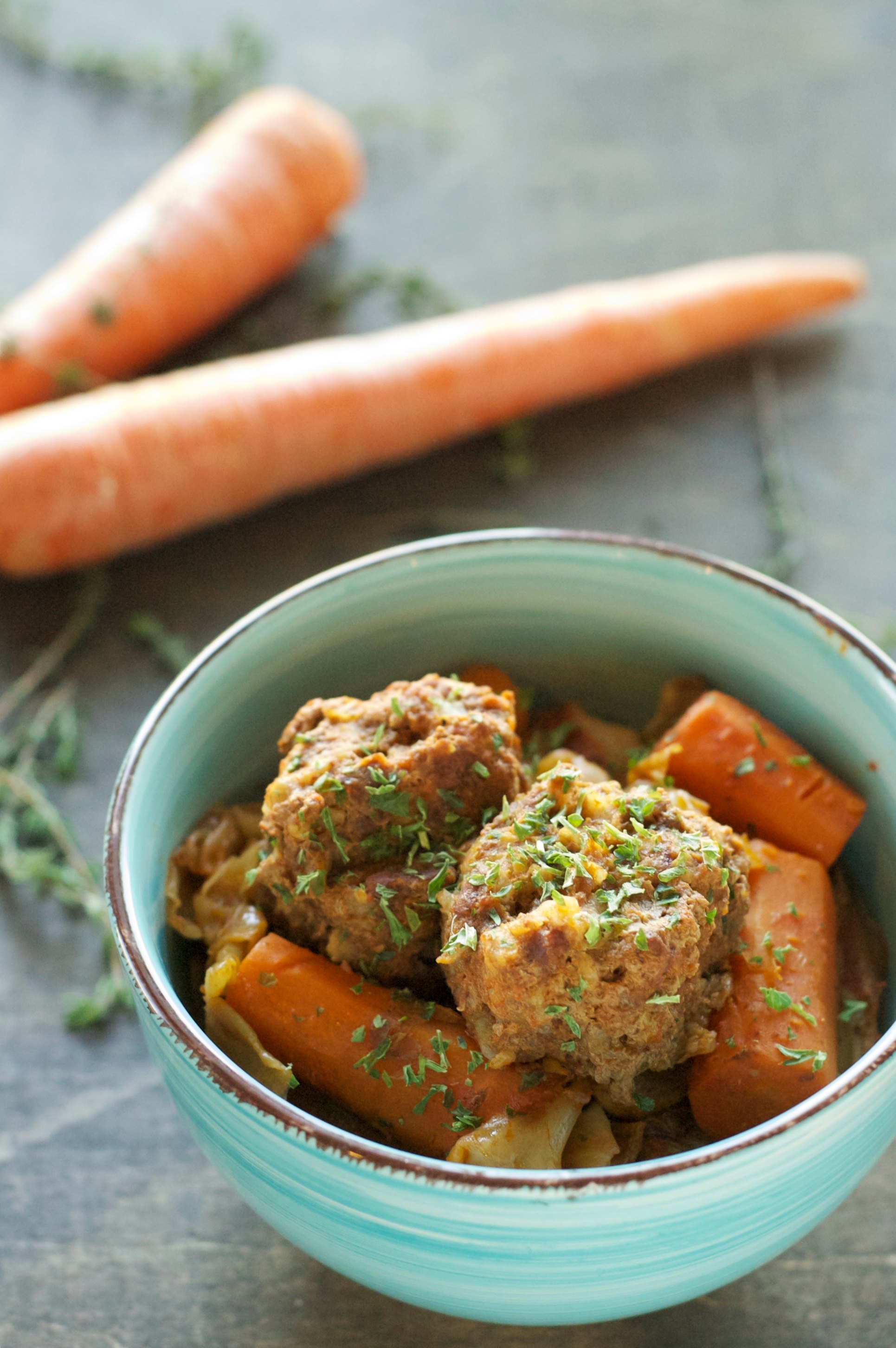 When I started this blog it was in large part from my desire to document all the new recipes I've tried or created that otherwise never get written down and therefore end up along the lines of a one hit wonder. I wanted to be able to create our recipes over and over again and even more than that I wanted to be able to share the recipes with anyone else out there who might like to try them too since I love to share recipes with my friends. And while new and creative recipes are where I started this journey, what I hadn't considered until recently was the idea that I might also want a place to document old family recipes as well. So here I am with a recreation of a favorite from my husbands family that I'm so excited to share with you!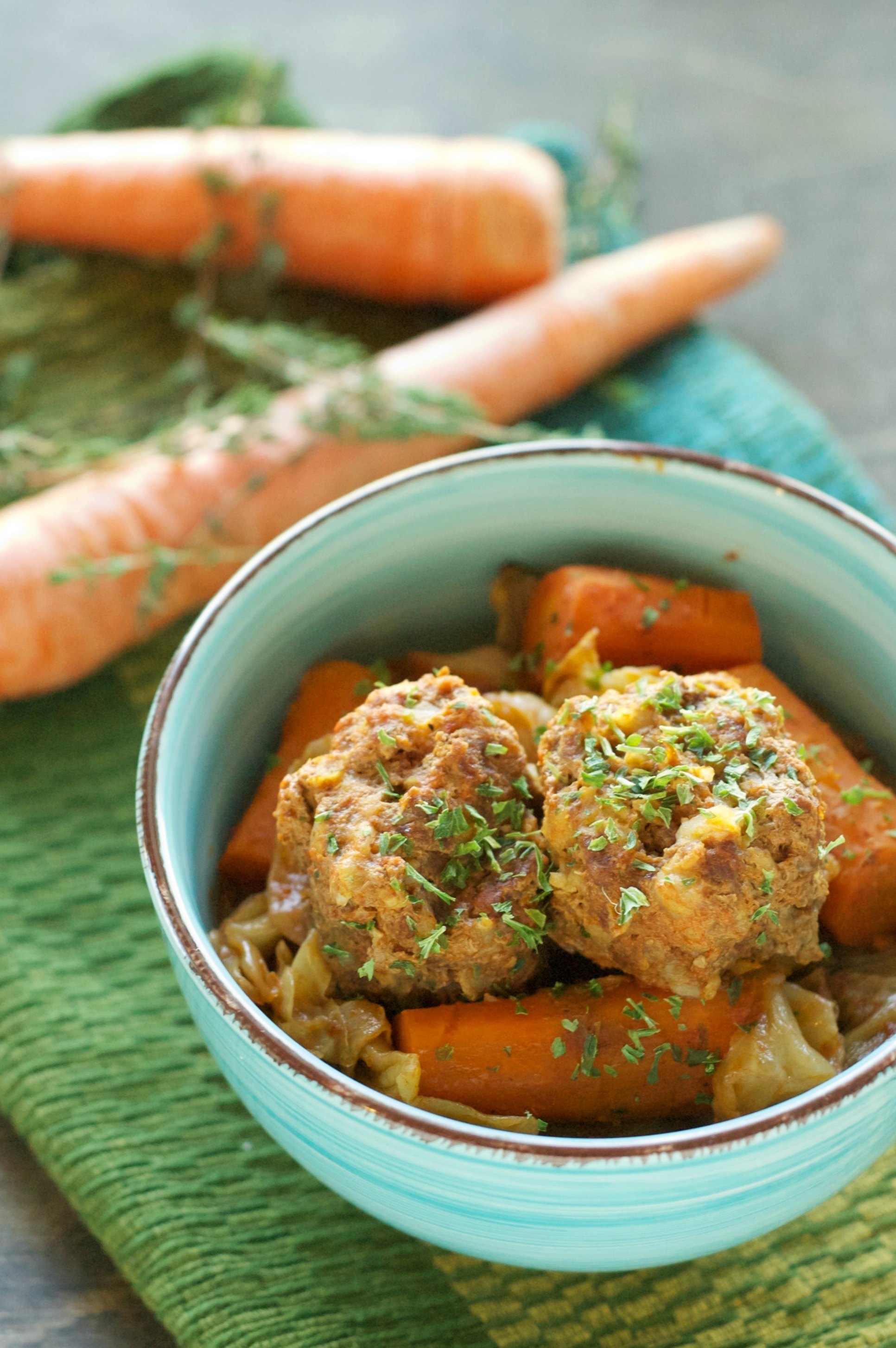 When I asked my mother-in-law for some ideas for recipes…maybe something that she has always made and loved she quickly suggested making Galuskies. I had heard her talk about them but somehow had never tried them! They sounded perfect as something to make in the slow cooker!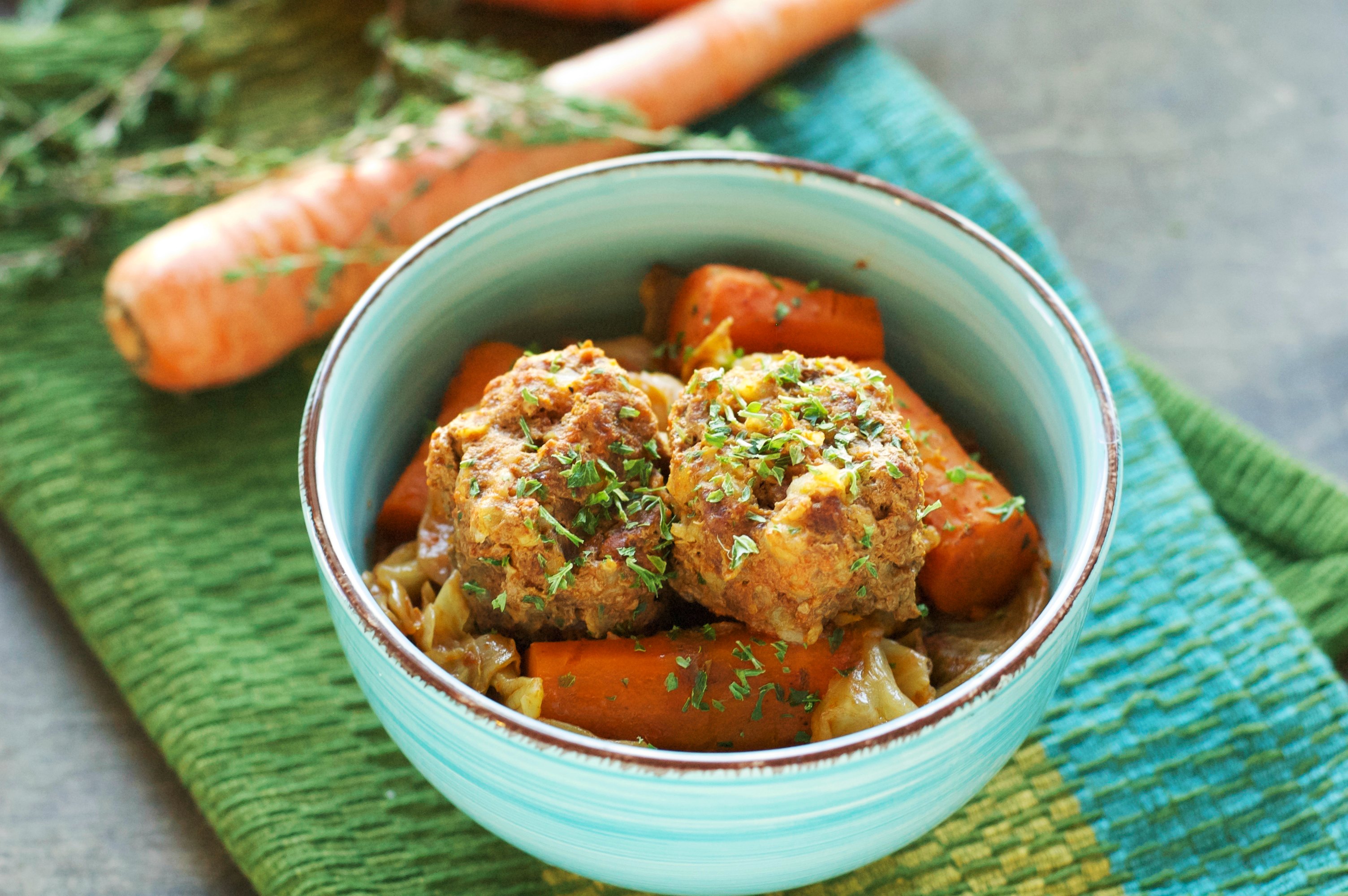 If you google Galuskies you will find that they are a traditional German dish that involves stuffing cabbage leaves with a beef (and/or ground sausage), rice mixture and topping with tomato juice or sauce and might even include sauerkraut.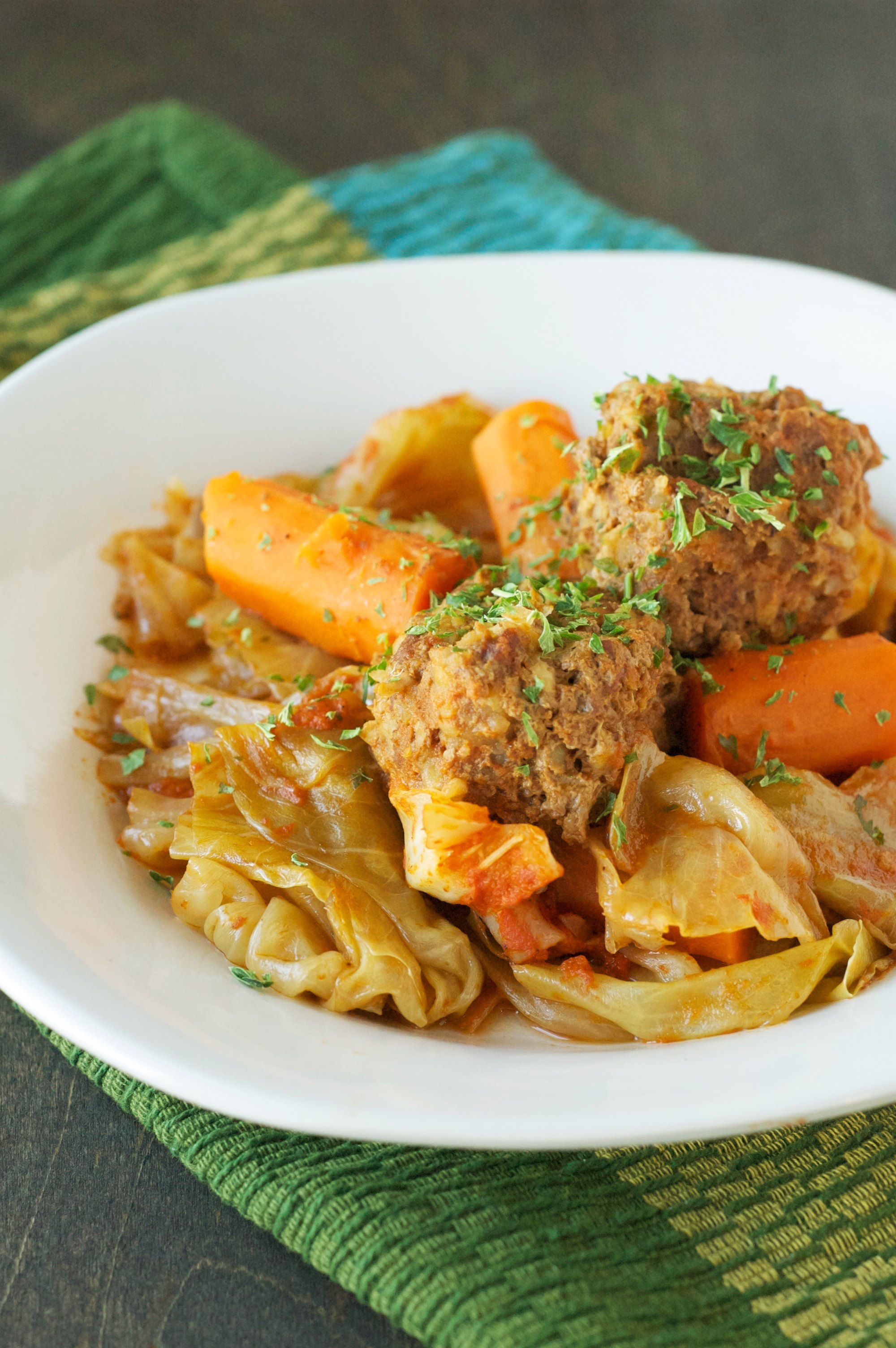 But the way my mother-in-law described how her mother made them sounded so much better (read…easier!!). Her mom would make meatballs and then layer them with carrots, cabbage, and tomato soup. All the traditional ingredients without all the traditional work!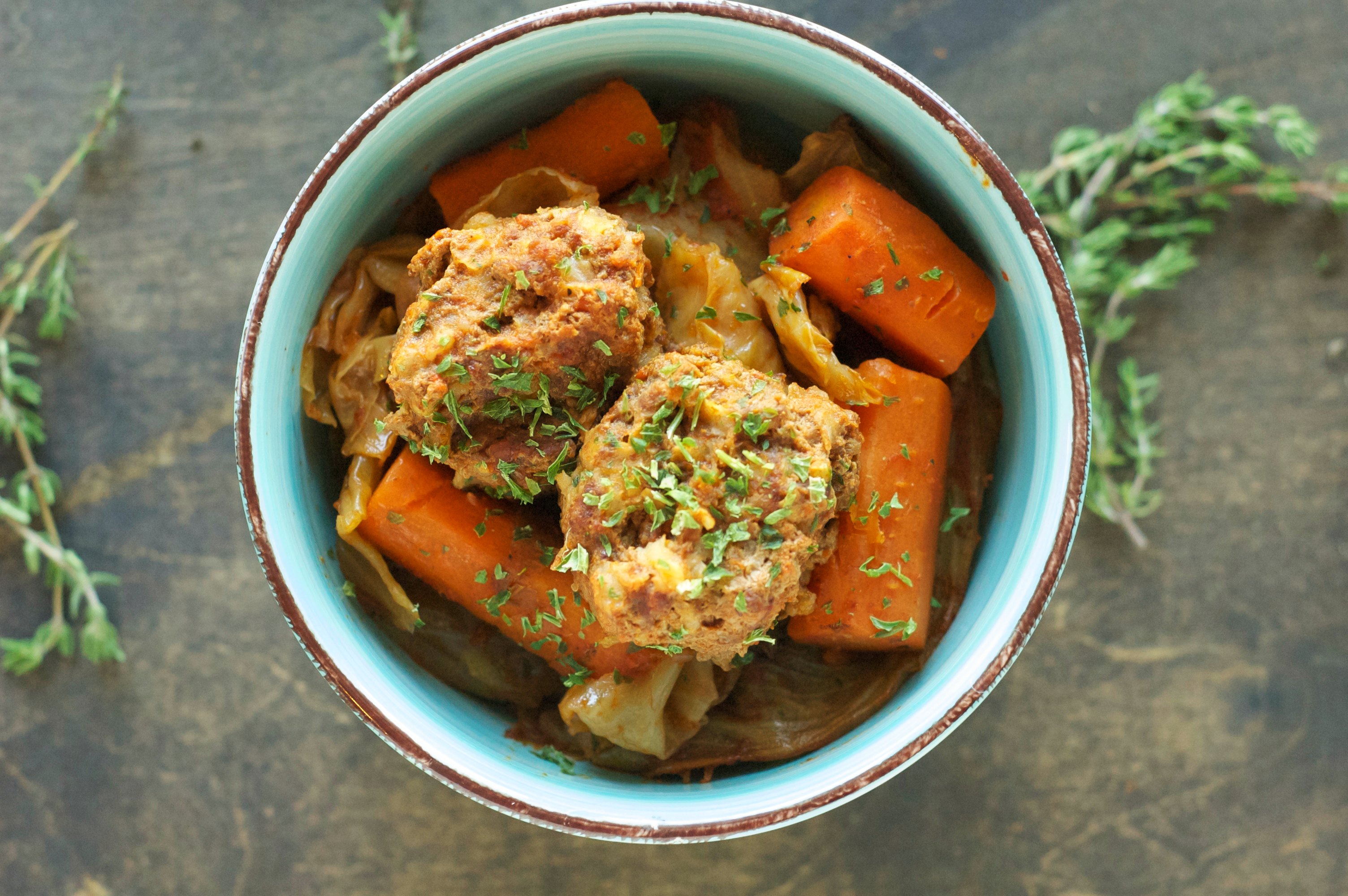 I could have never imagined how good these would be!! I can totally understand how a recipe like this survives the generations. Traditional, classic and simple flavors make the perfect family meal! Perfect served with mashed potatoes!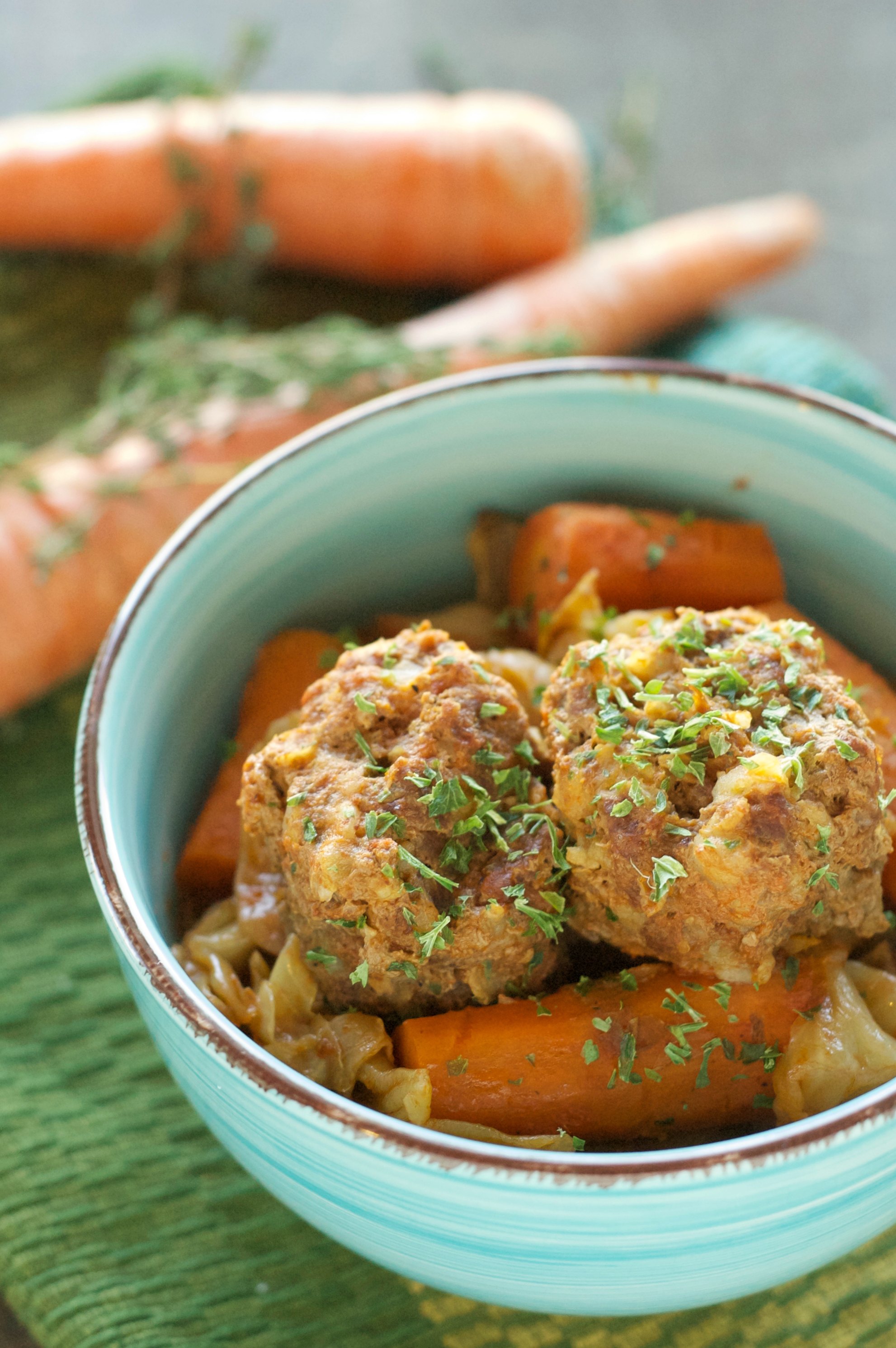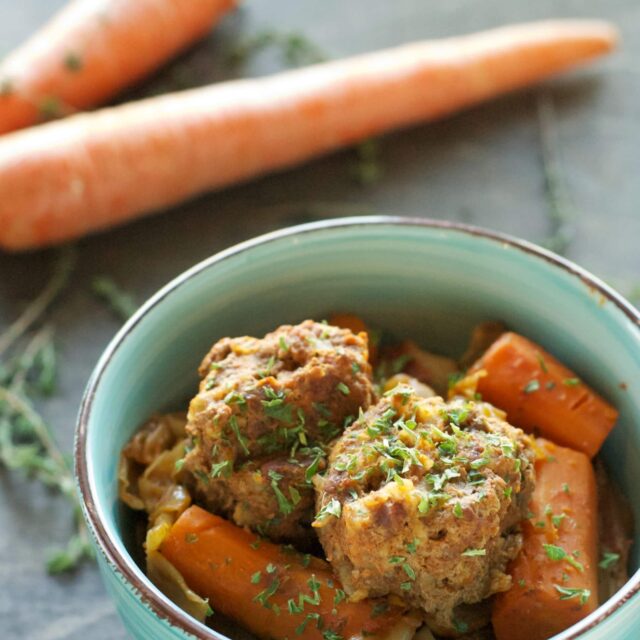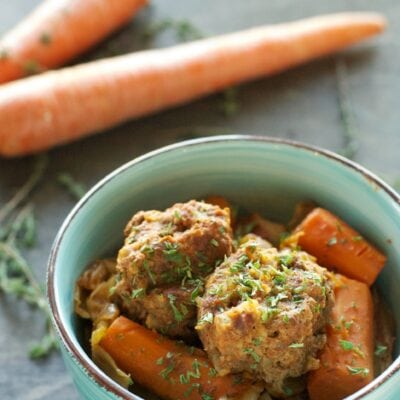 Slow Cooker Layered Galuskies
A new take on a traditional German dish, these Slow Cooker Layered Galuskies are comfort food at it's best! Perfect served with mashed potatoes.
Ingredients
For the meatballs:

1

pound

lean ground beef

1/3

cup

brown minute rice

1

egg

slightly beaten

1/4

cup

Parmesan cheese

2

tablespoons

milk

1/2

teaspoon

onion powder

1/2

teaspoon

garlic powder

1/4

teaspoon

oregano

1/2

teaspoon

salt

1/8

teaspoon

pepper

For sauce:

16

oz

tomato sauce

3

oz

tomato paste

1/4

cup

water

2

tablespoons

cream

1

teaspoon

sugar

1/4

teaspoon

salt

1/8

teaspoon

pepper

Other ingredients:

1

head

cabbage

1

pound

carrots
Instructions
In a large bowl mix together all meatballs ingredients until combined

Roll into balls about the size of golf balls and place in crock

In a mixing cup or medium bowl whisk together the sauce ingredients until smooth, set aside

Peel and cut carrots into thirds and place in crock

Quarter cabbage and place on top of carrots and meatballs (cut smaller if necessary to fit)

Pour tomato mixture over all of it and cover

Cook on low for 6-8 hours or high for 4
Nutrition
Calories:
395
kcal
Carbohydrates:
40
g
Protein:
35
g
Fat:
12
g
Saturated Fat:
5
g
Cholesterol:
126
mg
Sodium:
1516
mg
Potassium:
1757
mg
Fiber:
11
g
Sugar:
21
g
Vitamin A:
20200
IU
Vitamin C:
102.4
mg
Calcium:
255
mg
Iron:
6.4
mg
Important nutritional disclaimer