Slow Cooker Honey Mustard Pork Chops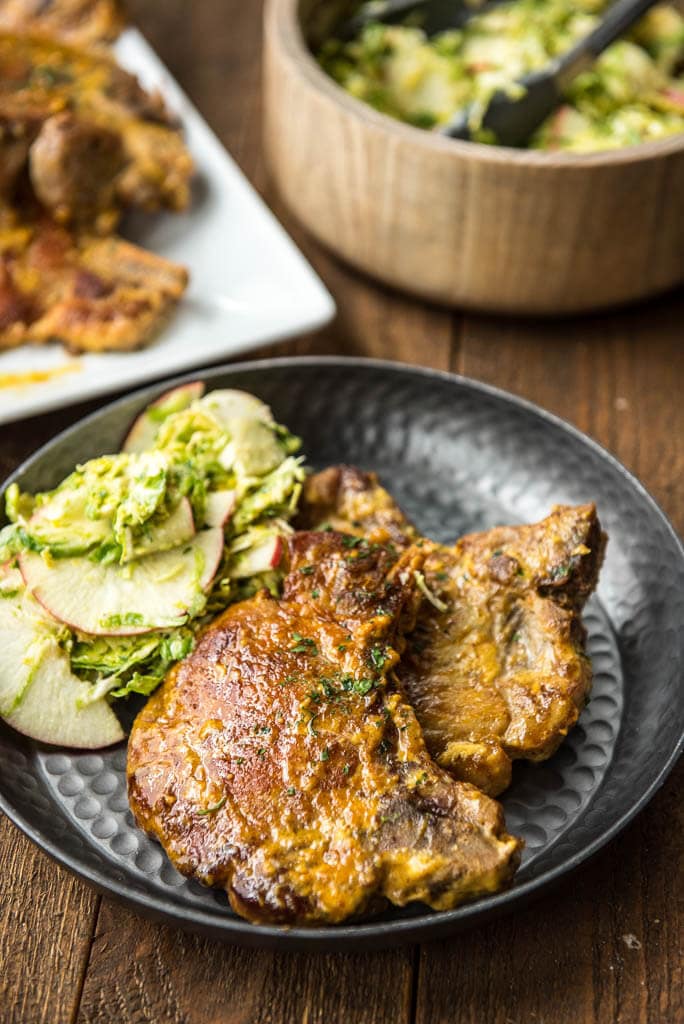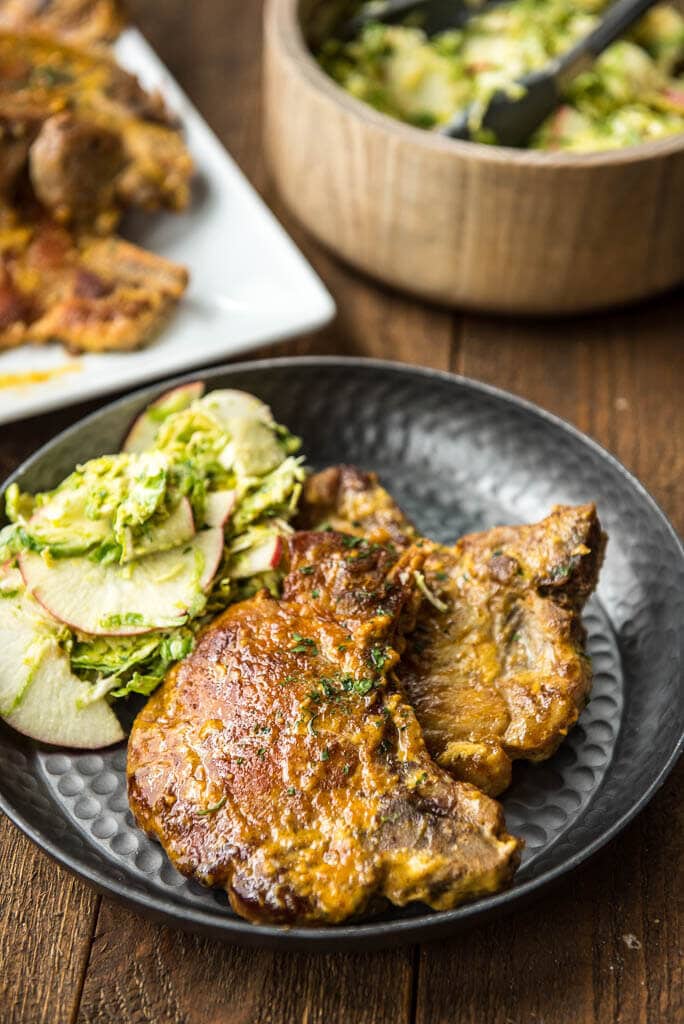 This recipe, my friends, is nothing short of a miracle. I don't even think I'm being dramatic right now. If you've ever struggled with cooking for a picky eater, I think you will totally understand my enthusiasm. The list of things my 5 year old won't eat is WAY longer than the list she will eat. Her and I are both pretty stubborn, me in my quest to get her to eat what I make without complaining and her with her refusal to enjoy foods that aren't on her "list". All of this to say…. I found something that she not only ate, but that she took down every bit of leftovers that were in the fridge! Again I say, miracle.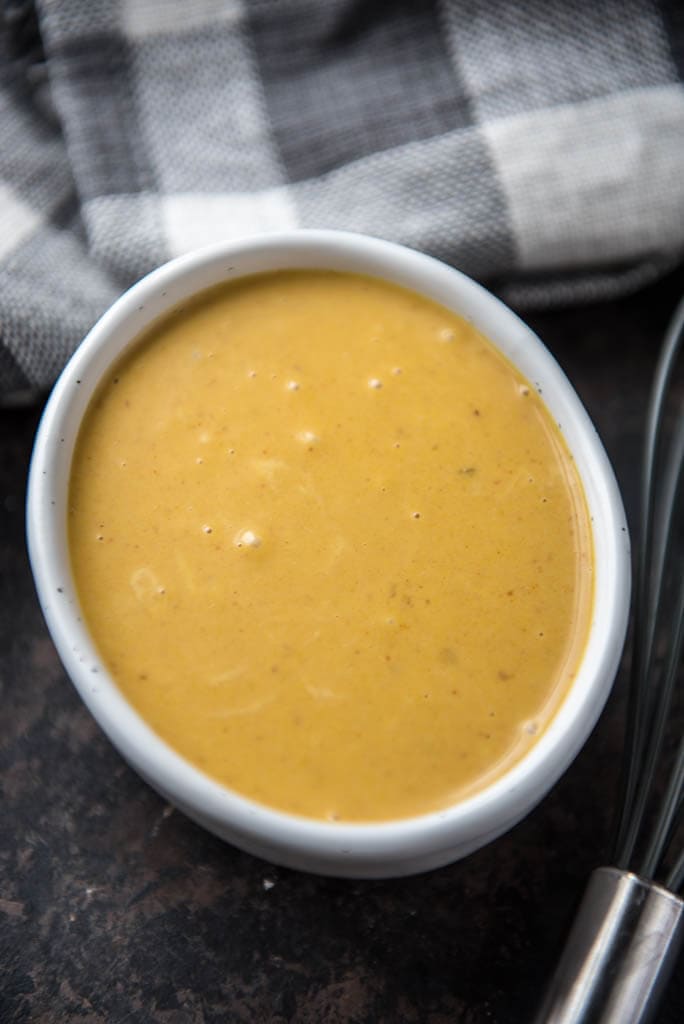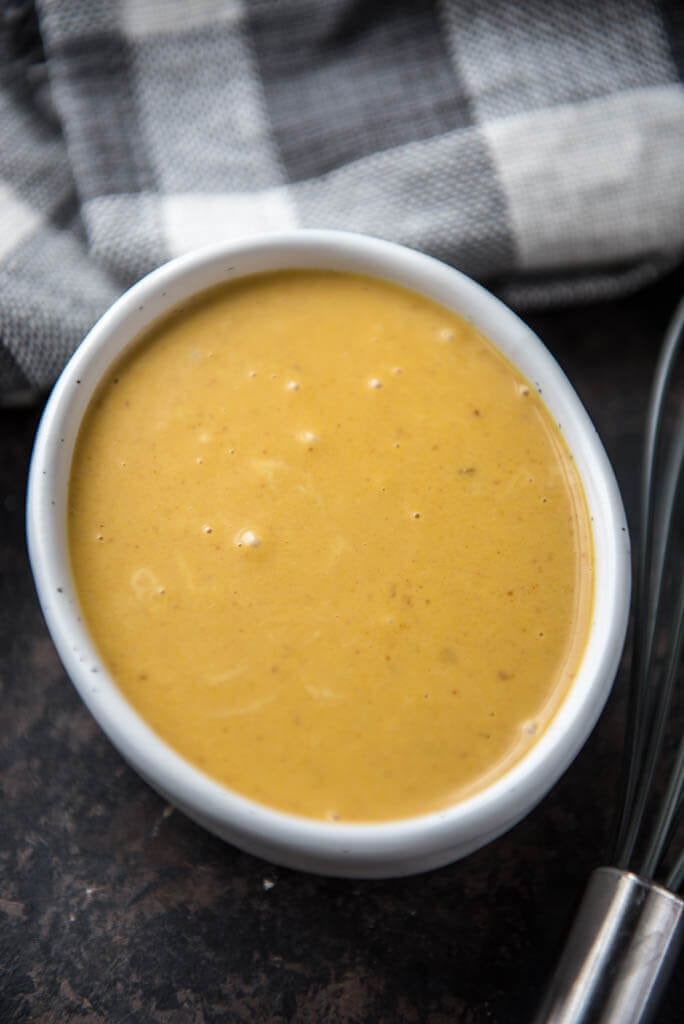 Maybe it could have a little something to do with this honey mustard sauce? I mean, my chicken tender loving girl usually goes for ranch, but nobody in their right mind could turn down something with honey mustard, either. Right?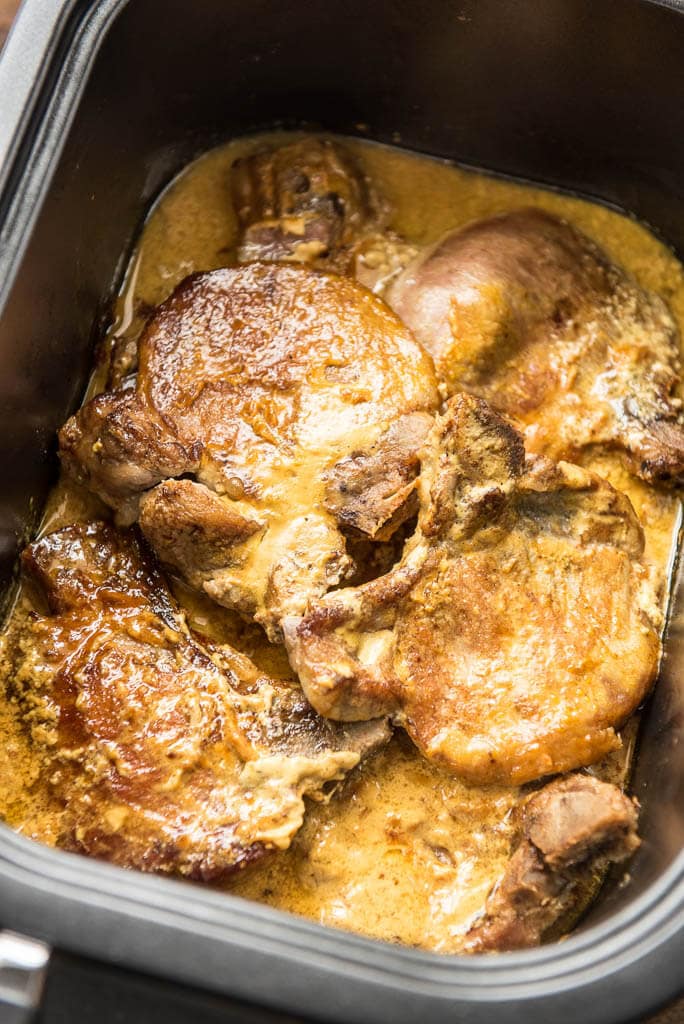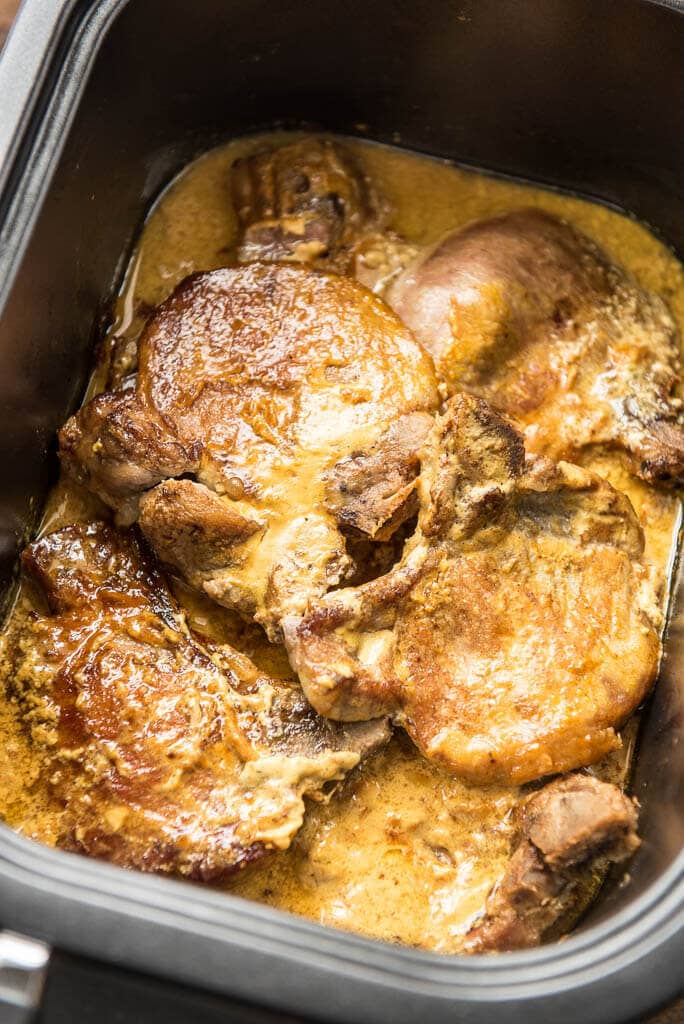 And let's talk about using your slow cooker to make pork chops. Unless you have super thick cut chops that can handle being grilled, then slow cooking is the only way to go. Pork chops can get dried out so easily. But slow cooking them helps them stay so juicy and tender. You can brown or not brown them, depending on your preference and the amount of time you have, but either way they will turn out great.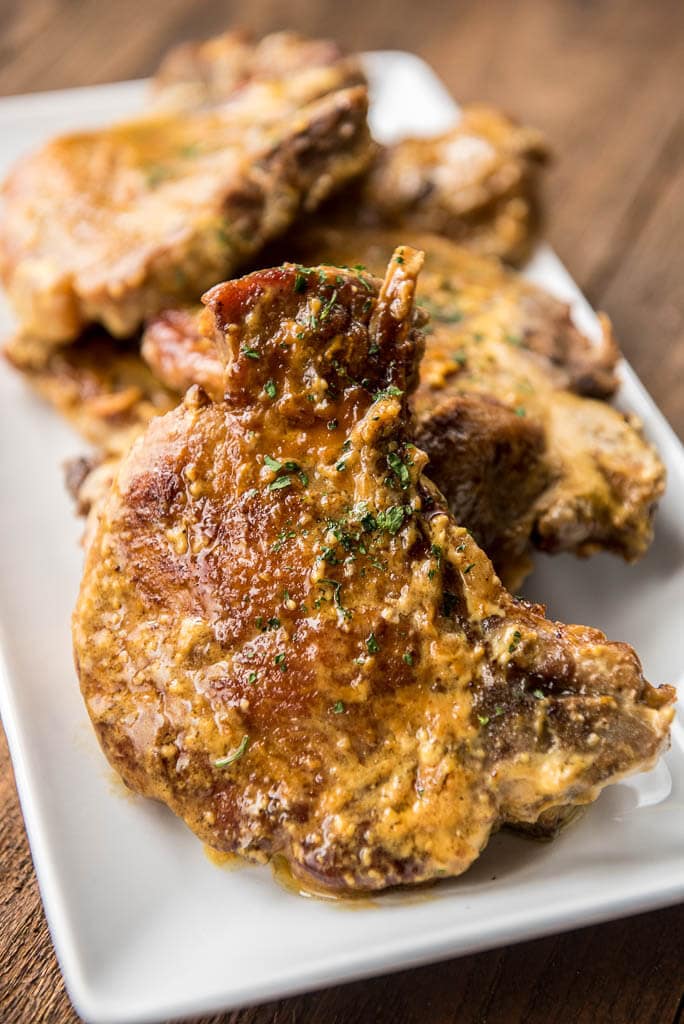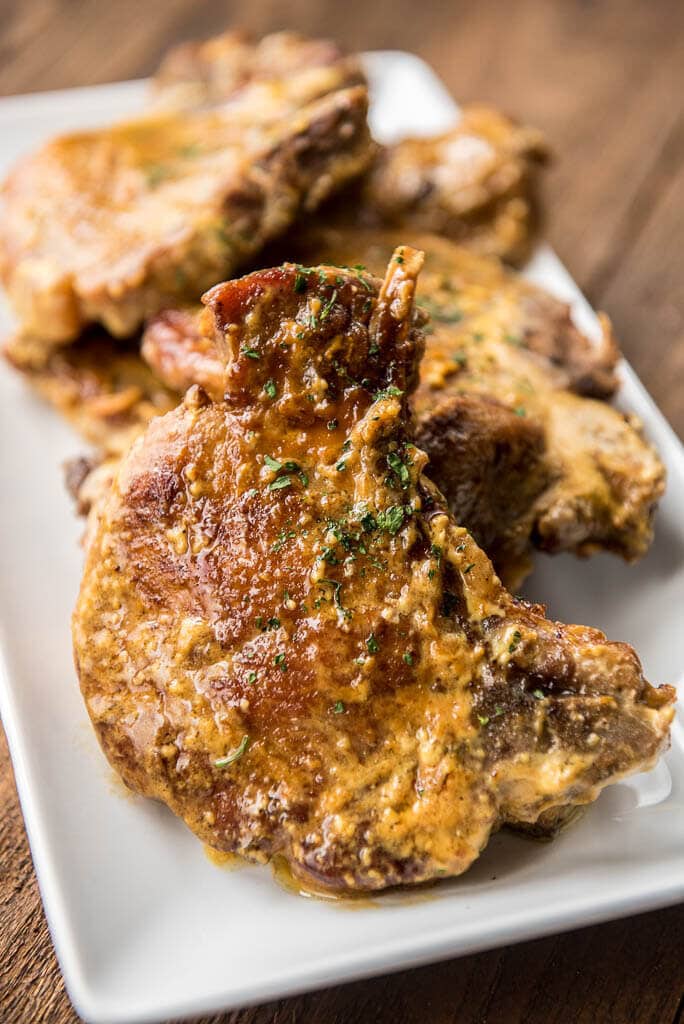 And let's talk about sides. Okay, so my daughter didn't want to go near my brussels sprouts salad, but hey, small wins. Besides, that left more for me! Husband at work, son at practice, the two girls in the house did some pretty good damage to this meal.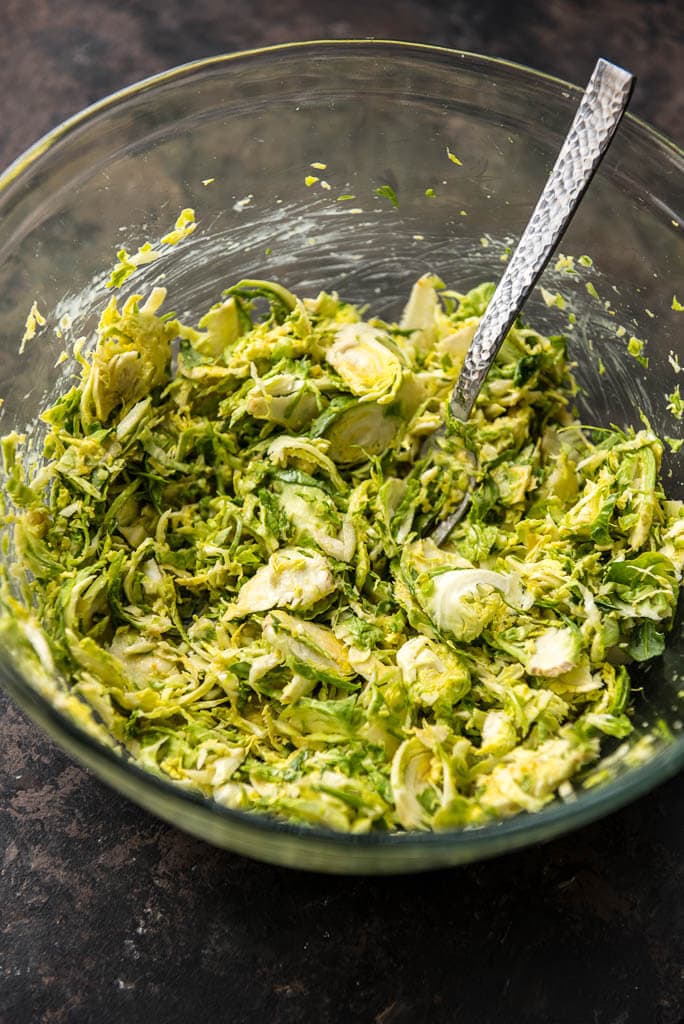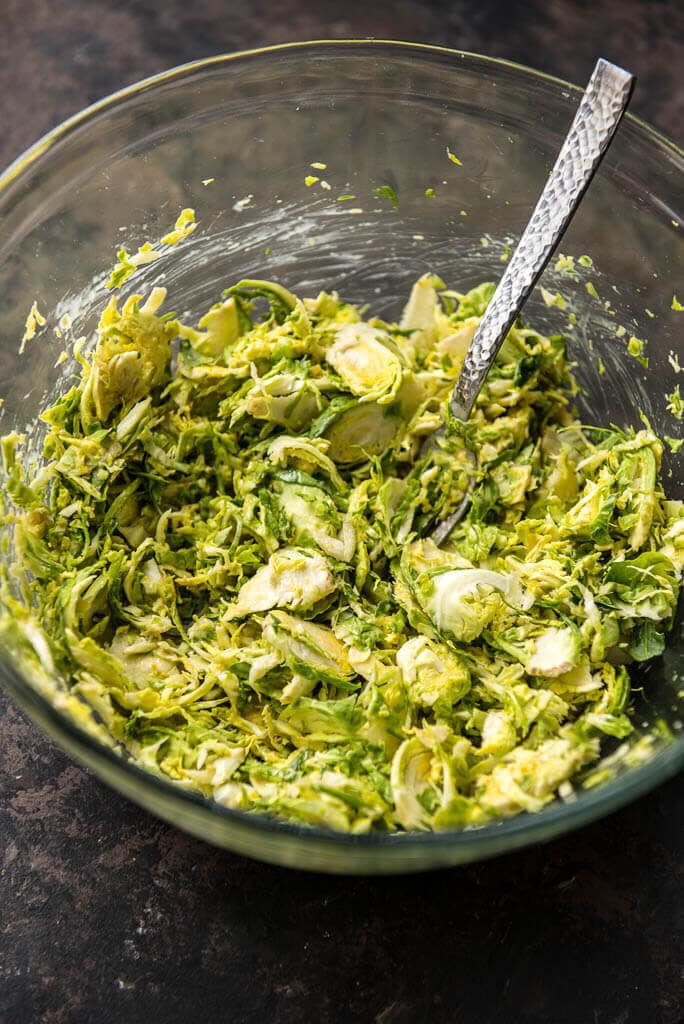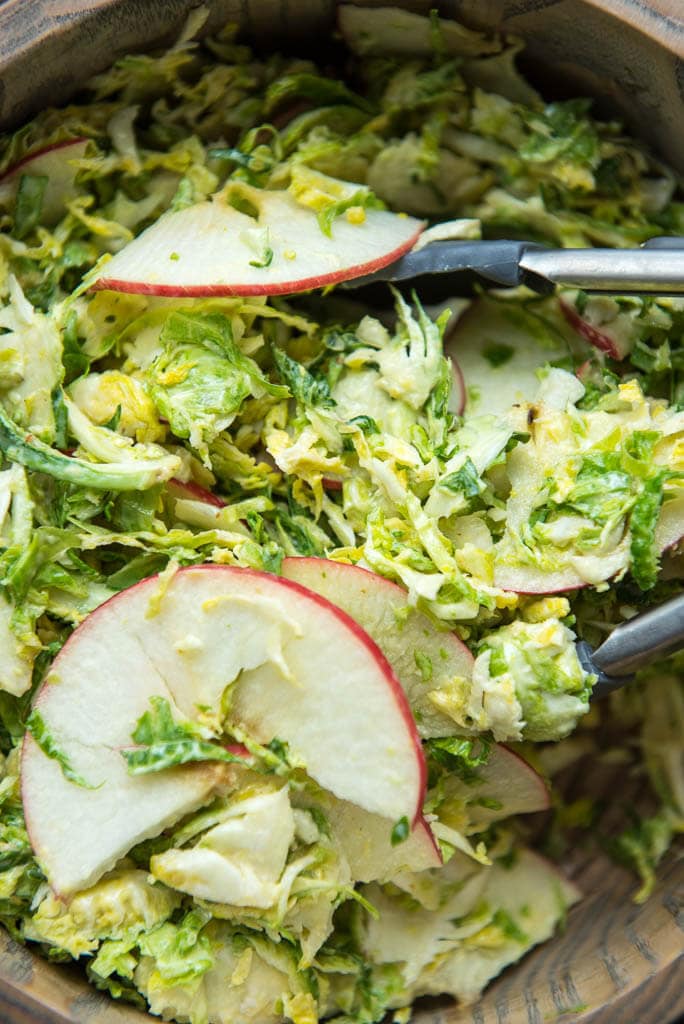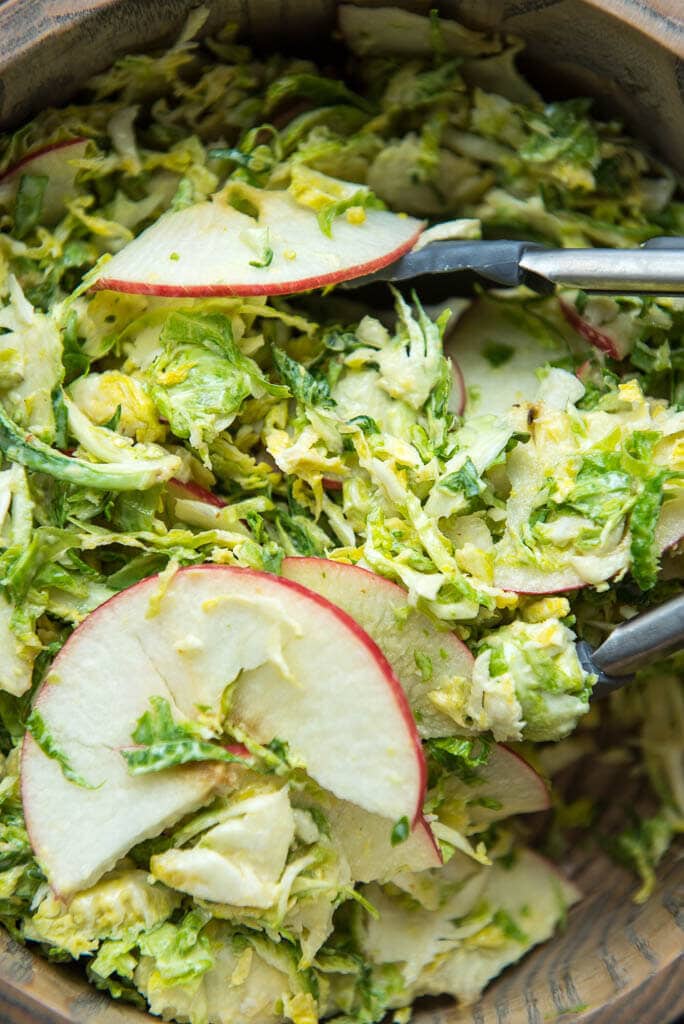 With a honey mustard dressing and some spiralized apples, this salad was the perfect combo of tart and sweet. Plus it totally feeds my brussels sprout obsession.
Looking for a family dinner your picky eaters will gobble down? I urge you to give this a try. So easy. So tasty.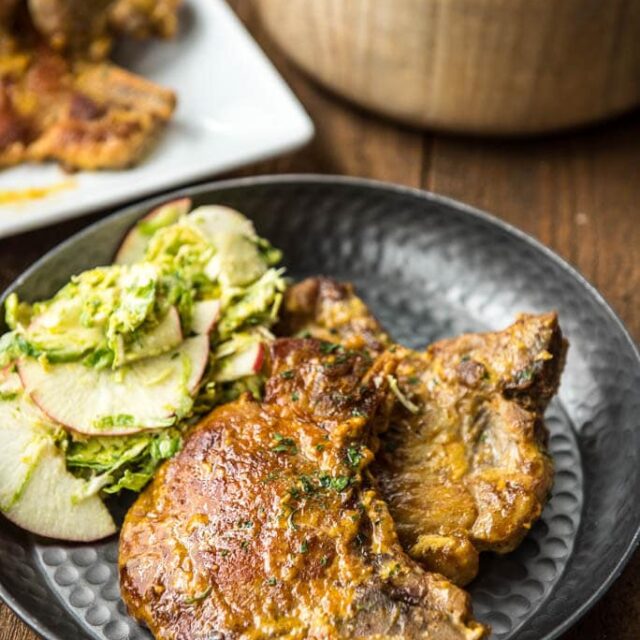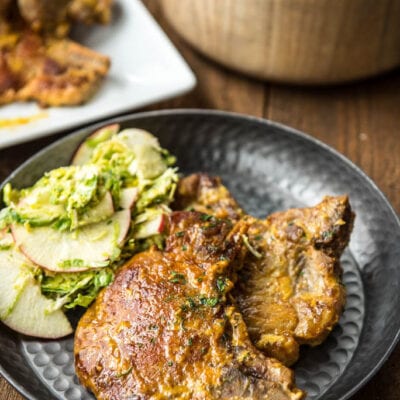 Slow Cooker Honey Mustard Pork Chops
Ingredients
For Pork Chops:
2

tablespoons

butter (optional)

2

pounds

bone-in center cut pork chops

1/2

cup

mayo

2

tablespoons

yellow mustard

2

tablespoons

grainy mustard

2

tablespoons

bbq sauce

1

tablespoon

honey

1

tablespoon

lime juice (juice from one small lime)
For brussels sprouts salad:
1

pound

brussels sprouts

1

apple (I used pink lady)

2

tablespoons

mayo

1

tablespoon

grainy mustard

1

tablespoon

honey

1

tablespoon

olive oil

1

tablespoon

apple cider vinegar (or sub more lime juice)
Instructions
Optional: If you prefer to brown your pork chops then melt butter in skillet or multi-cooker over medium high heat

Brown for 3-4 minutes on each side or until golden (careful not to cook through)

Whisk together remaining pork chop ingredients and pour over top of meat in slow cooker

Cover and cook on high for 3-4 hours or low for 6-8

Remove woody ends from brussels sprouts then run through a food processor with slicing attachment or use a sharp knife to shred

Use a spiralizer to cut apple into pretty shapes, or slice thin (if not serving immediately, wait to slice apple until serving time)

Whisk together remaining ingredients and toss with brussels sprouts
Important nutritional disclaimer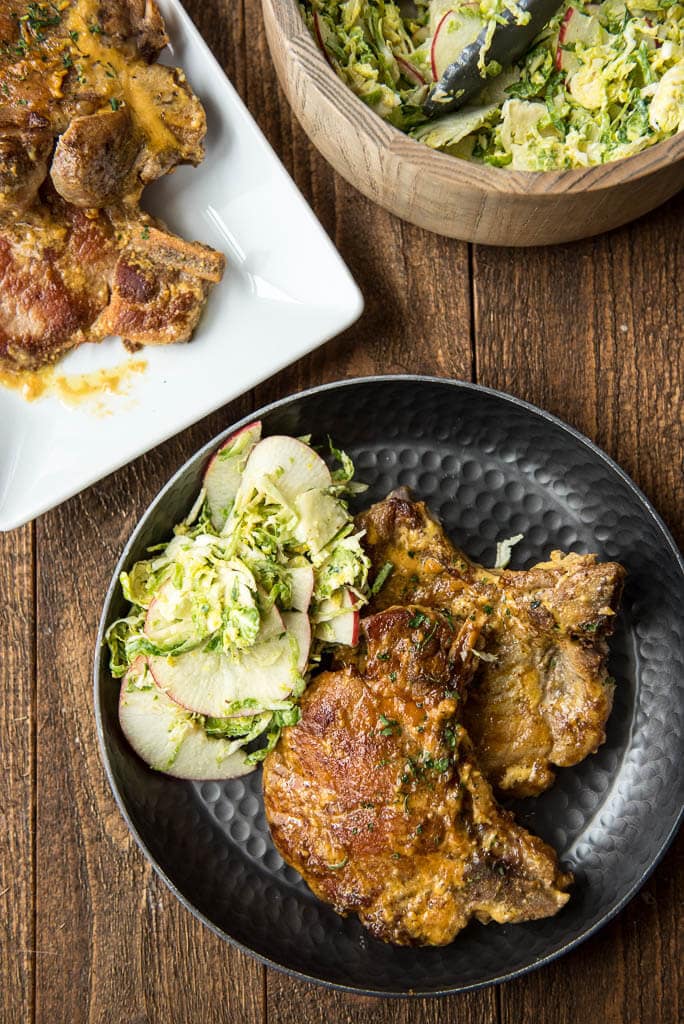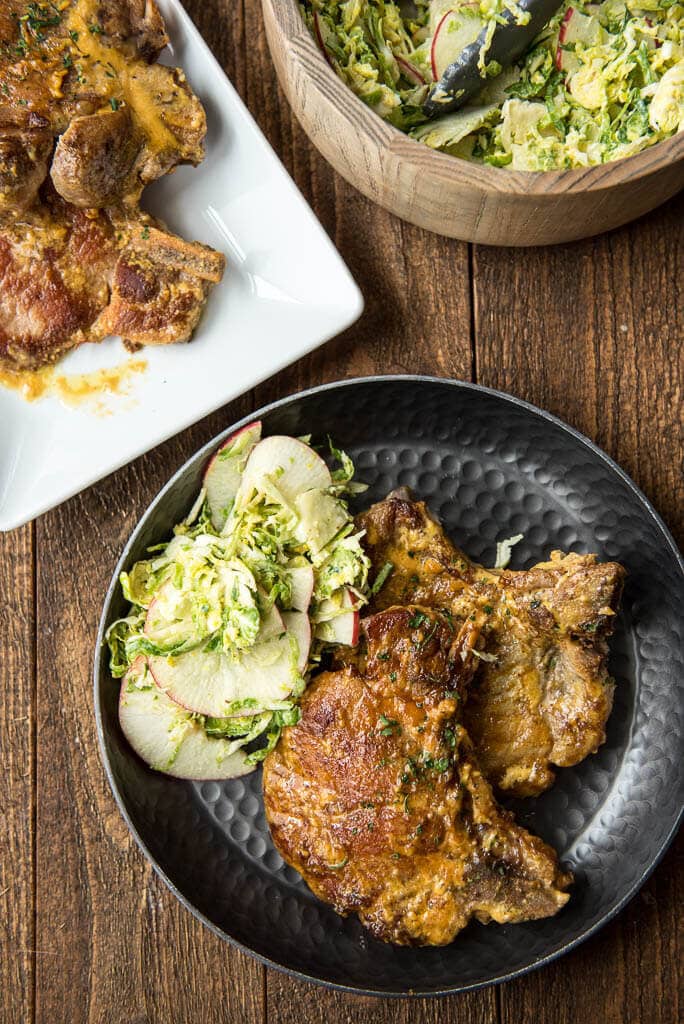 Can't get enough pork chops?
Have you tried one of the most popular recipes on my side? Slow Cooker Pork Chops with Creamy Herb Sauce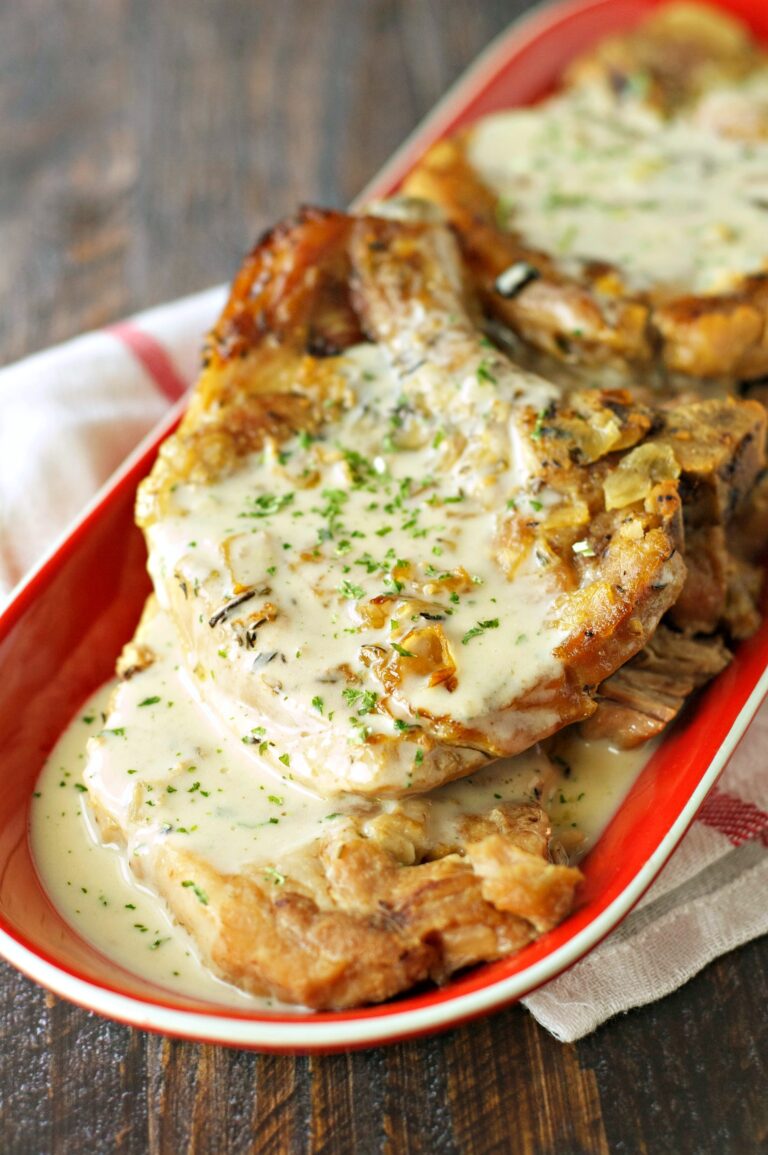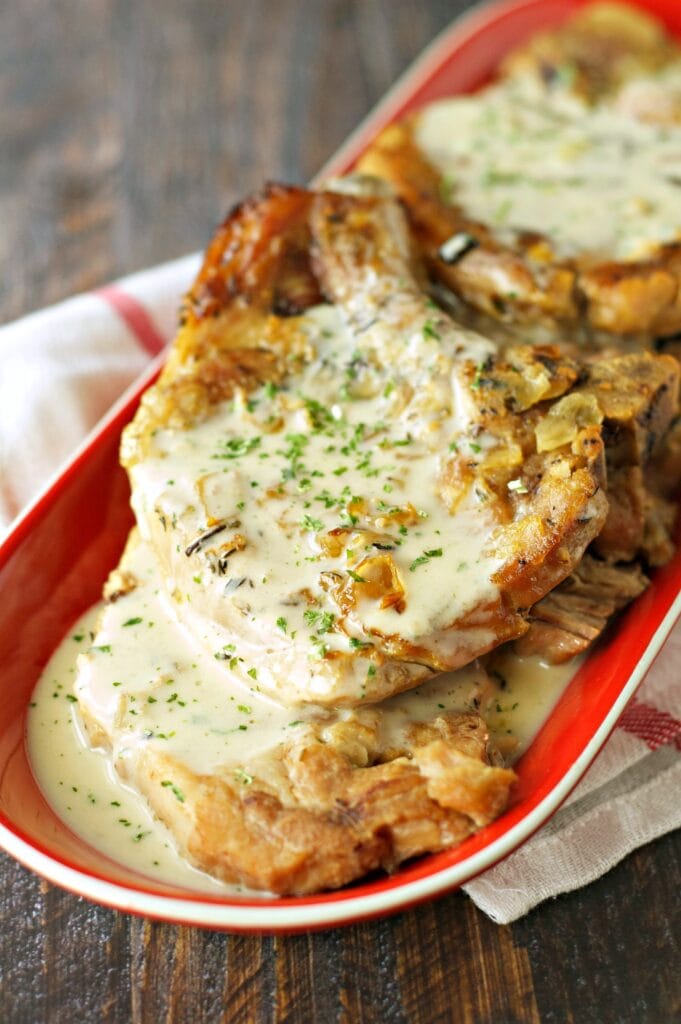 Or, maybe you'd rather have some pulled pork instead?
The Best Slow Cooker Pulled Pork