Slow Cooker Gratin Potatoes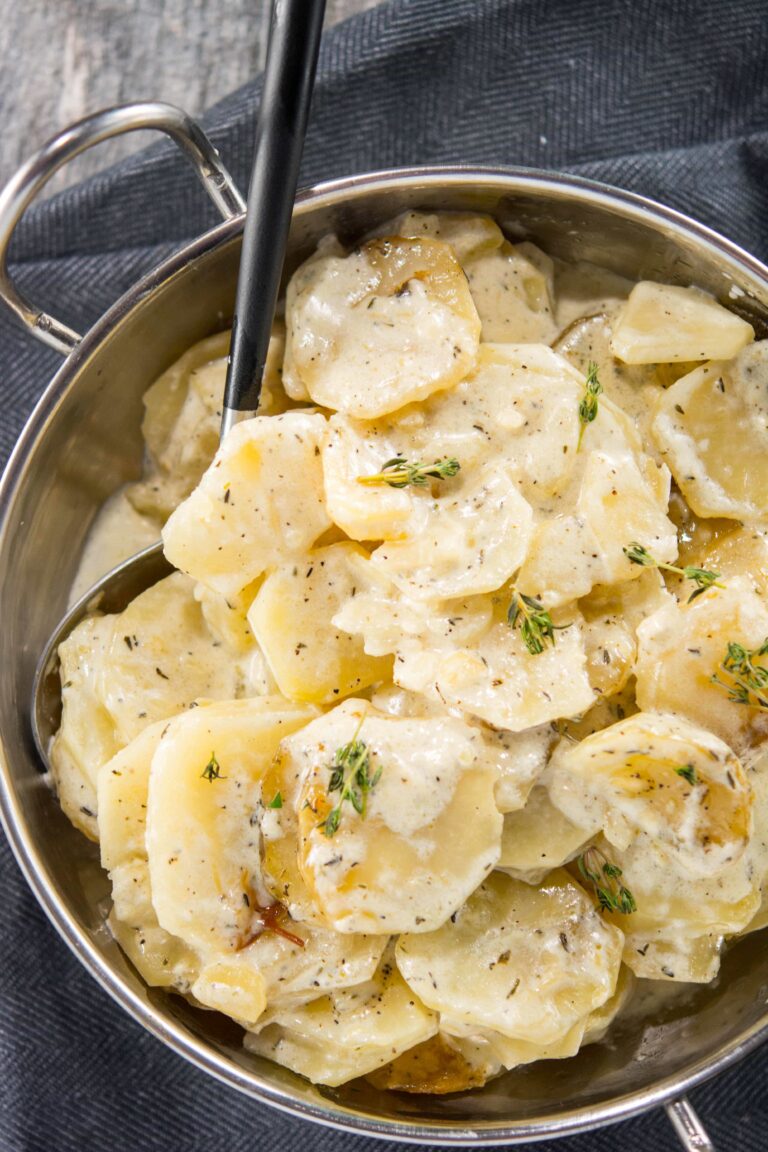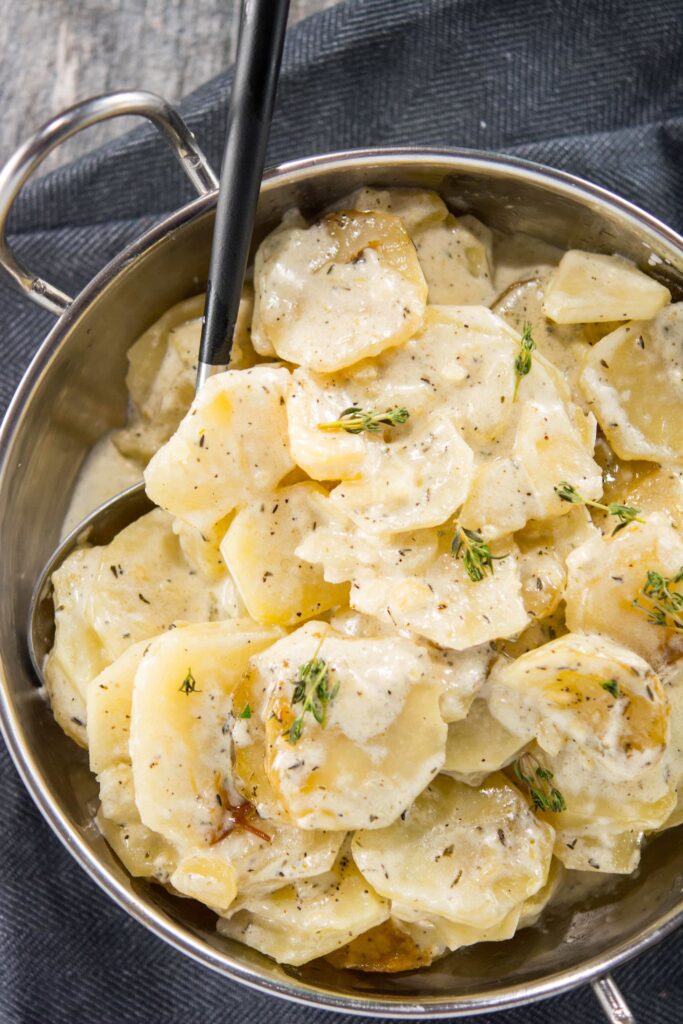 So, I'm just going to state up front that this may not be the "healthiest" recipe I've shared all year. It's more of a holiday, eat once or twice a year type of food if you want to go for that splurge. I first got the idea for these when I was watching Bobby Flay making potatoes on a Food Network Thanksgiving Special. My immediate thought? First, obviously, yum. Second, I really think that could happen in a slow cooker. After doing a little research and realizing that "gratin" means cooking them in a shallow baking dish under a broiler, and realizing that doesn't really apply to the slow cooker, I decided to go for it anyway!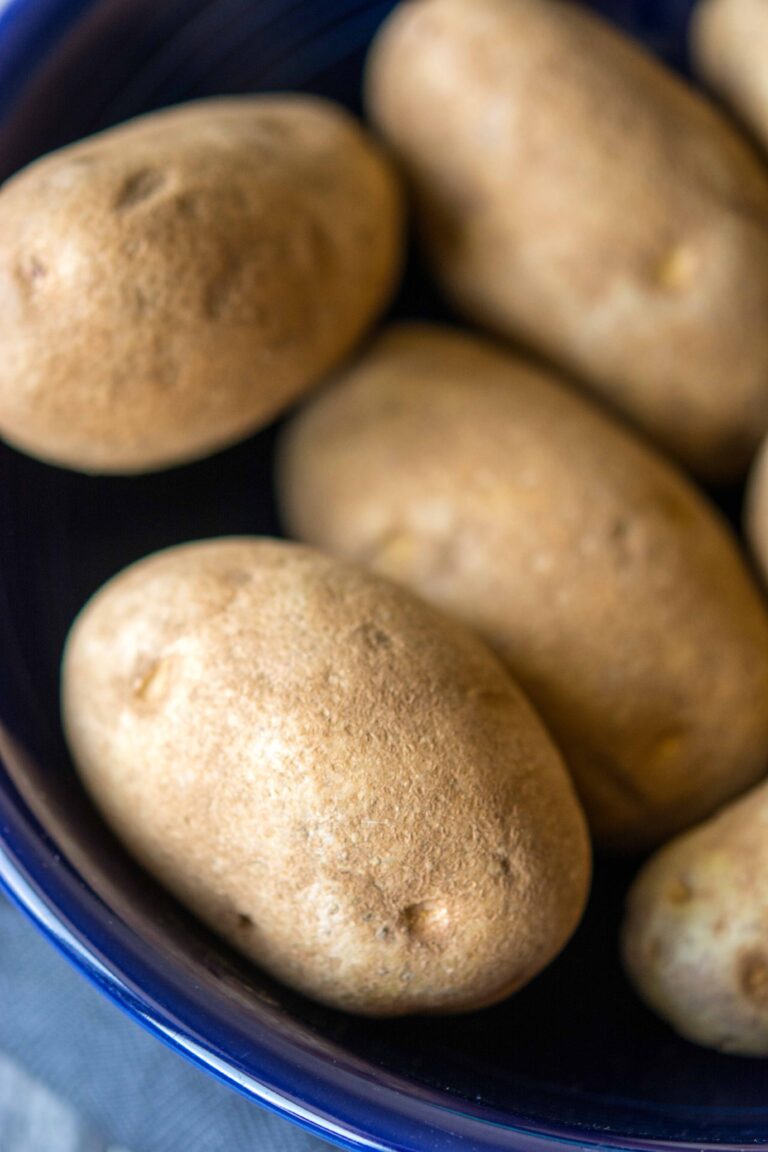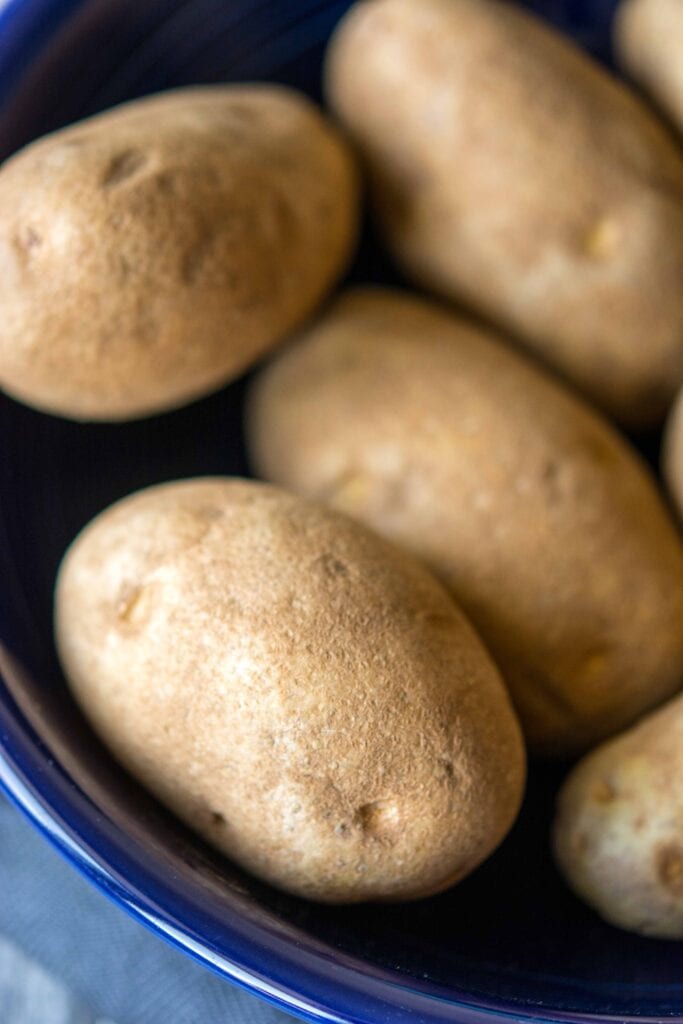 So while this may not be a traditional gratin, I still think it turned out amazingly well! All the layers of potatoes were perfectly cooked and the little bit of parmesan cheese sprinkled on top gave it that nice golden brown crust.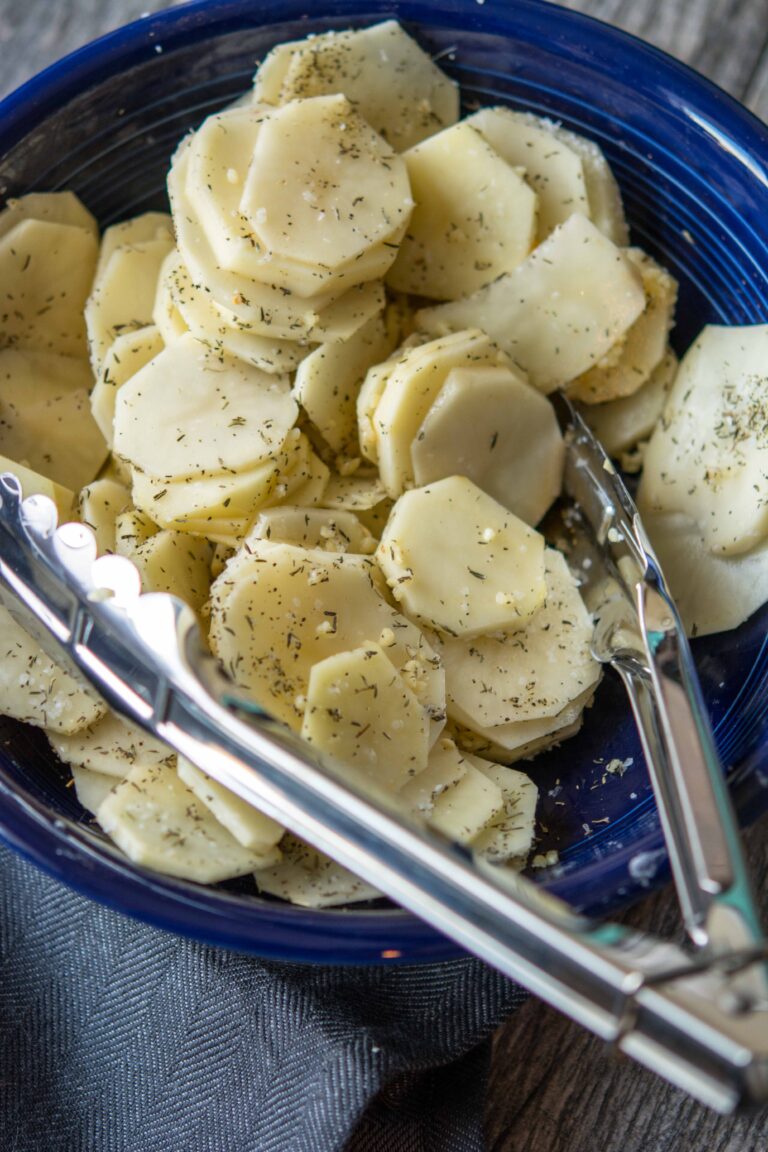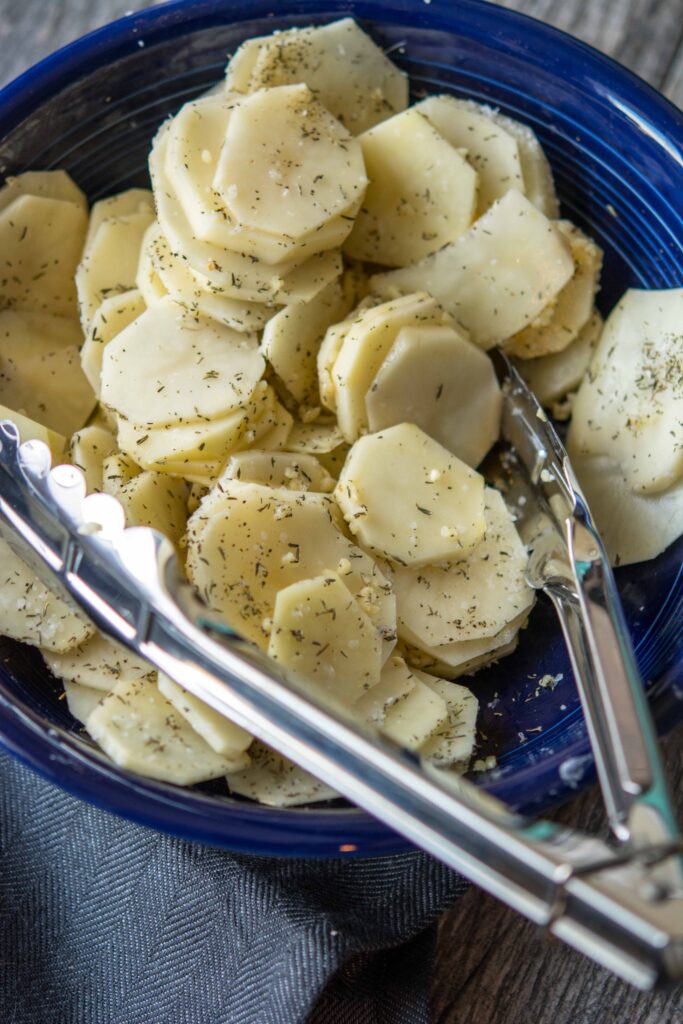 I added plenty of seasoning because I just love herb flavors! Thyme to me was the perfect match although you could also go with rosemary or sage as well. This could actually be a fun way to customize this side to go with your main dish.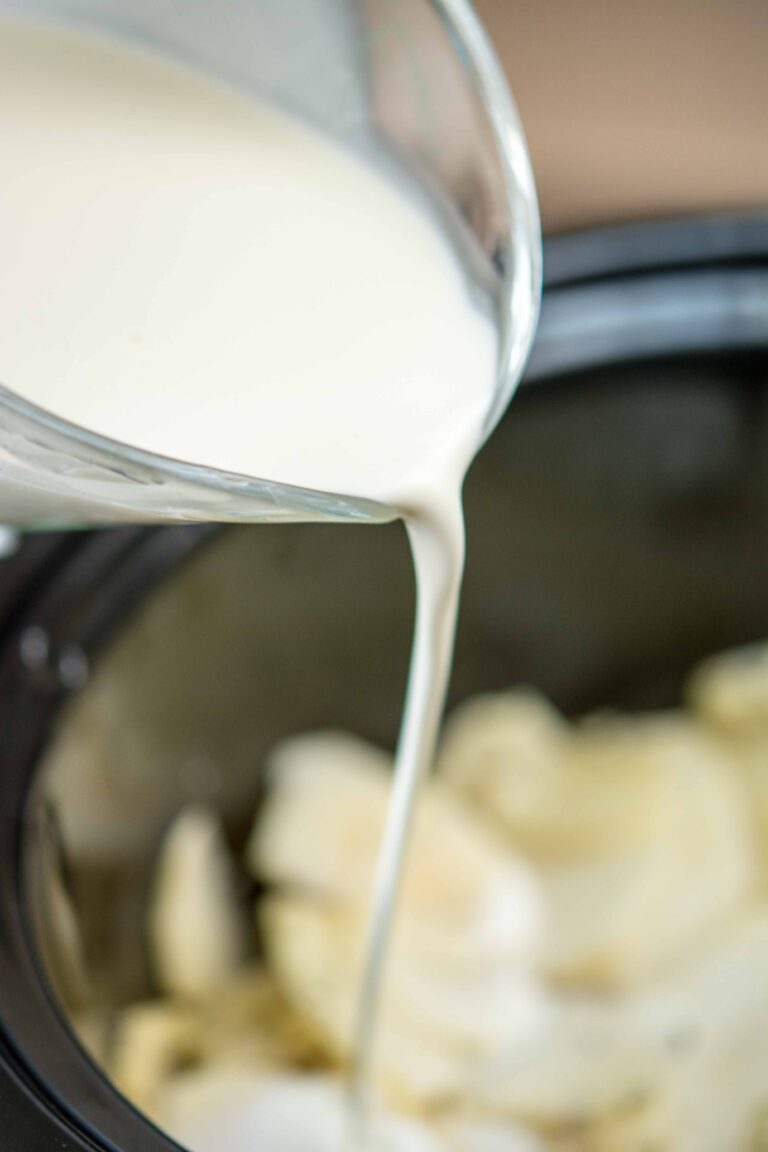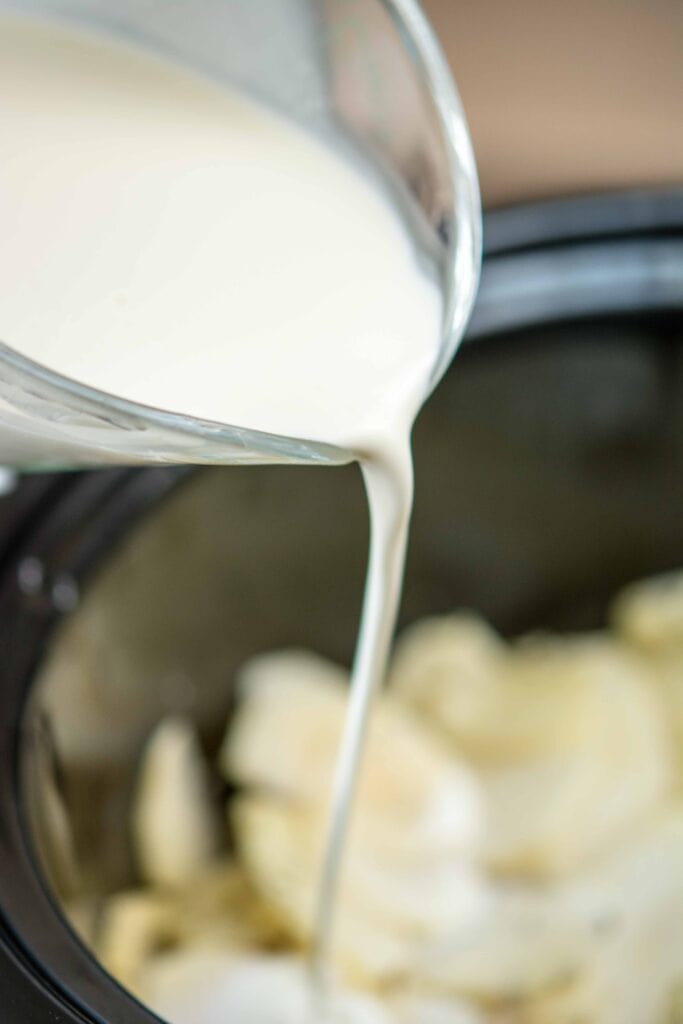 Next up, heavy cream. I know. You're shocked right? Because I only use cream in like 95% of my recipes. But this is the way it has to be. The simple flavor of the cream makes this dish.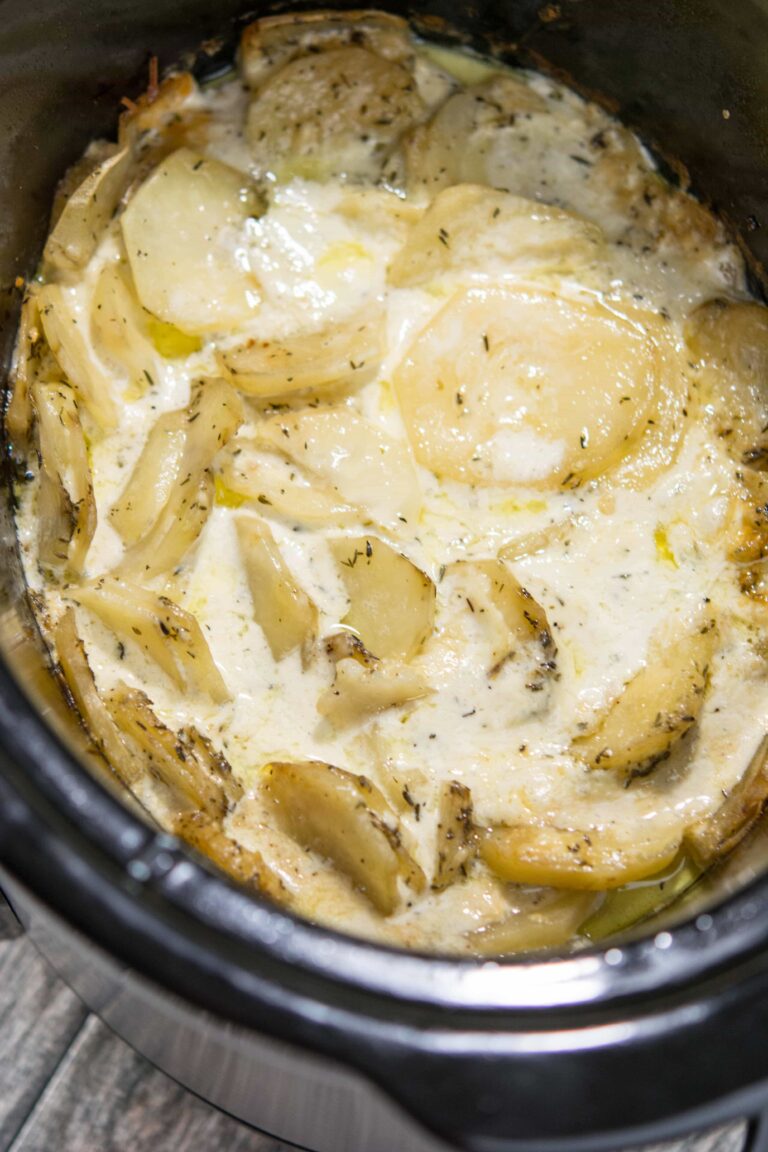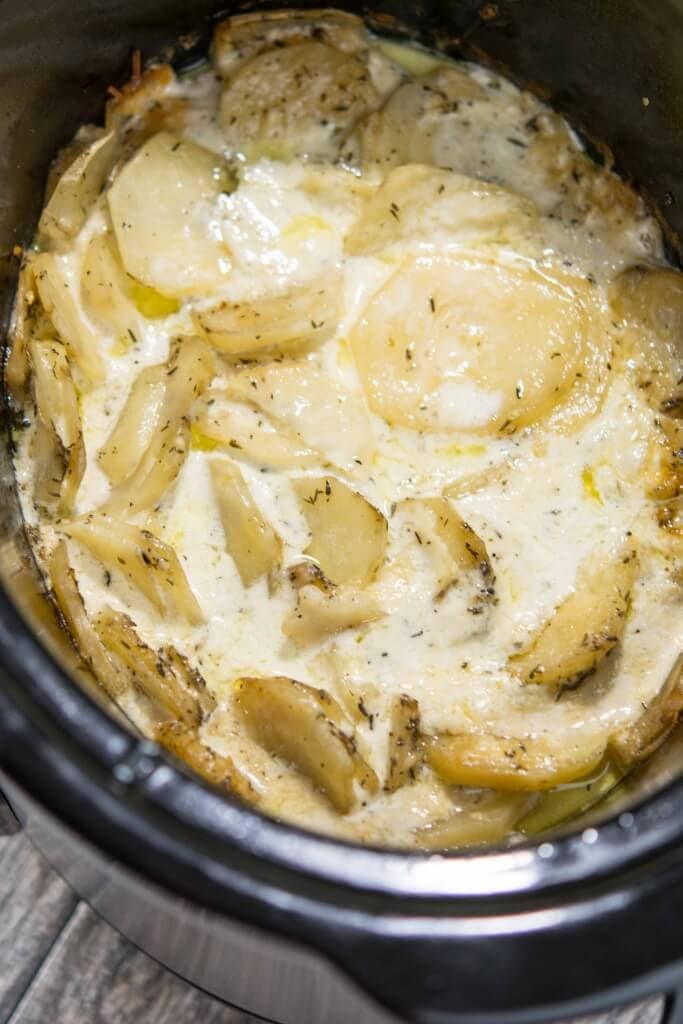 And of course, the little sprinkle of parmesan cheese on the top adds just the right amount of flavor. I paired our potatoes up with a tasty rosemary roast beef and I will share that recipe later this week! Perfect for a holiday dinner or just s special meal!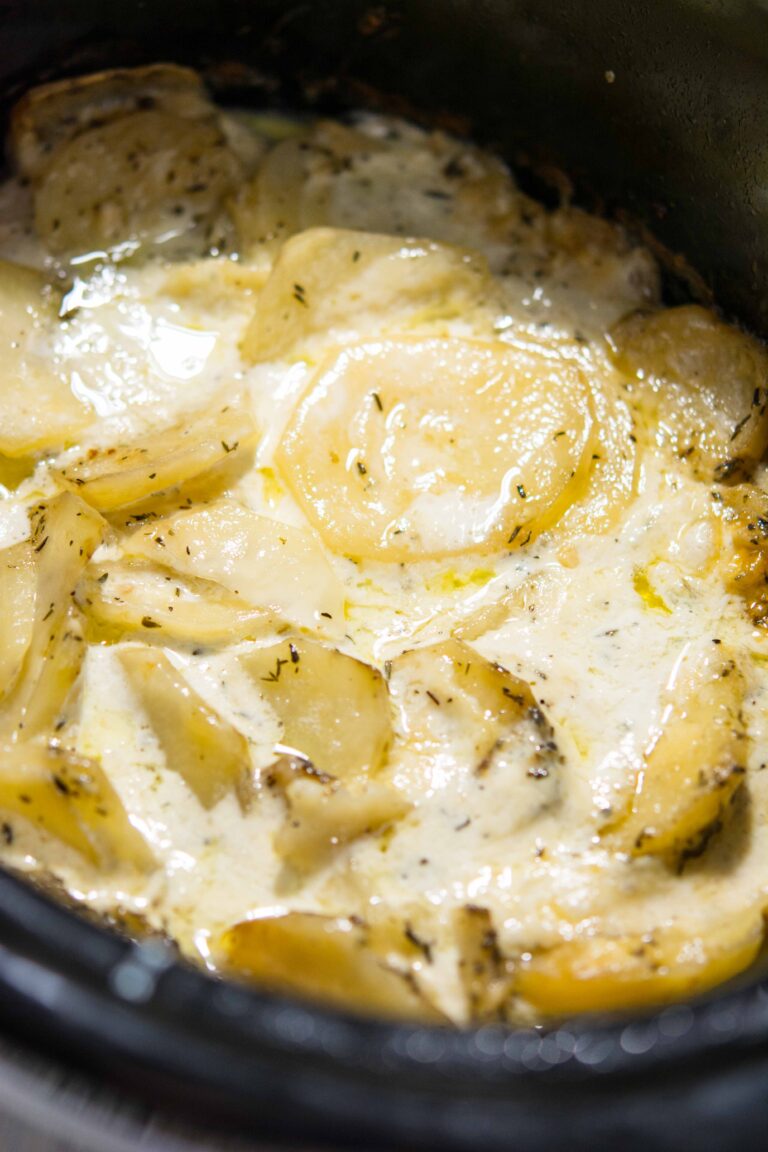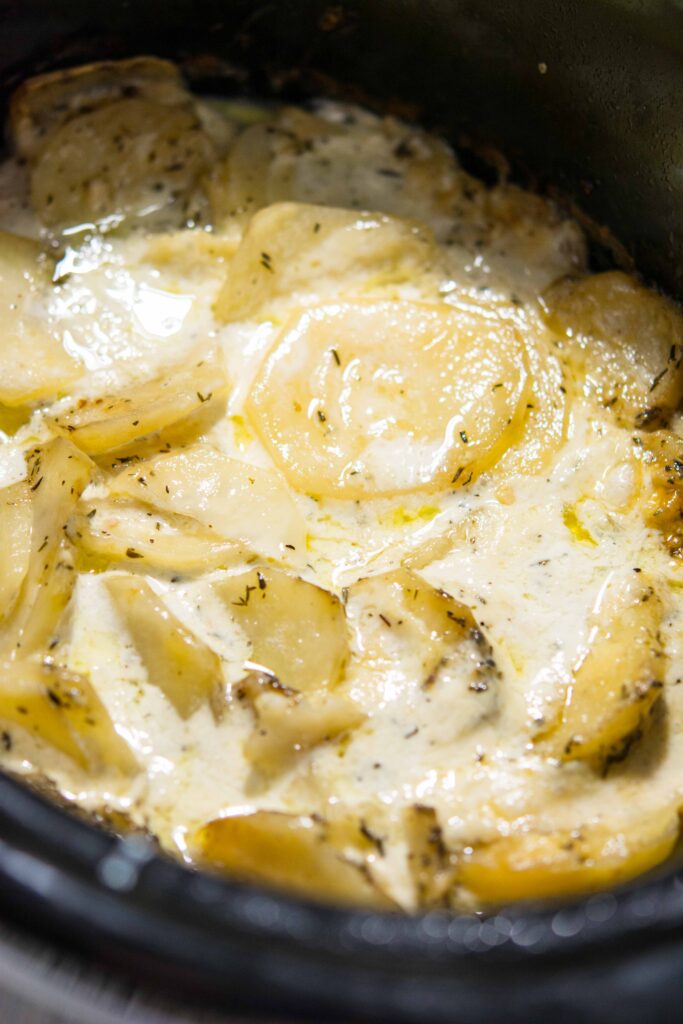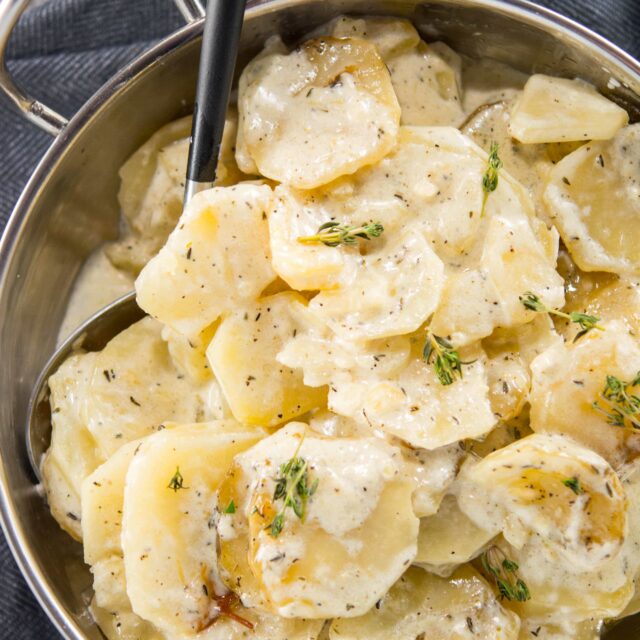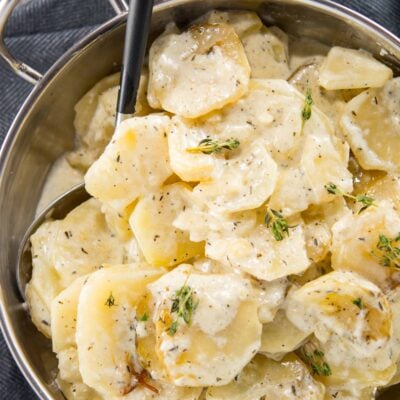 Slow Cooker Gratin Potatoes
Ingredients
2

pounds

russet potatoes

1

teaspoon

kosher salt

1/2

teaspoon

pepper

1

teaspoon

dried thyme

1

teaspoon

minced garlic

1

cup

heavy cream

(or up to 1 1/2 cups depending on slow cooker you use)

1/2

cup

fresh shredded parmesan cheese
Instructions
Wash and peel skin from potatoes

Slice as thinly as possible (you could use a mandolin if you have one)

Toss potatoes with kosher salt, pepper, thyme and garlic

Spray slow cooker with nonstick spray

Add potatoes to slow cooker in layers

Pour cream over potatoes until it reaches top layer

Top with shredded parmesan cheese

Cover and cook on high for 4 hours or low for 8 or until potatoes are tender
Notes
I cooked this on low in my 4 quart oval slow cooker for 8 hours
Nutrition
Calories:
290
kcal
Carbohydrates:
29
g
Protein:
7
g
Fat:
16
g
Saturated Fat:
10
g
Cholesterol:
60
mg
Sodium:
543
mg
Potassium:
667
mg
Fiber:
2
g
Sugar:
1
g
Vitamin A:
650
IU
Vitamin C:
9
mg
Calcium:
147
mg
Iron:
1.6
mg
Important nutritional disclaimer