Slow Cooker Chicken in Tomato Sauce
Sometimes simple is best! This Slow Cooker Chicken in Tomato Sauce uses simple ingredients yet delivers maximum flavors!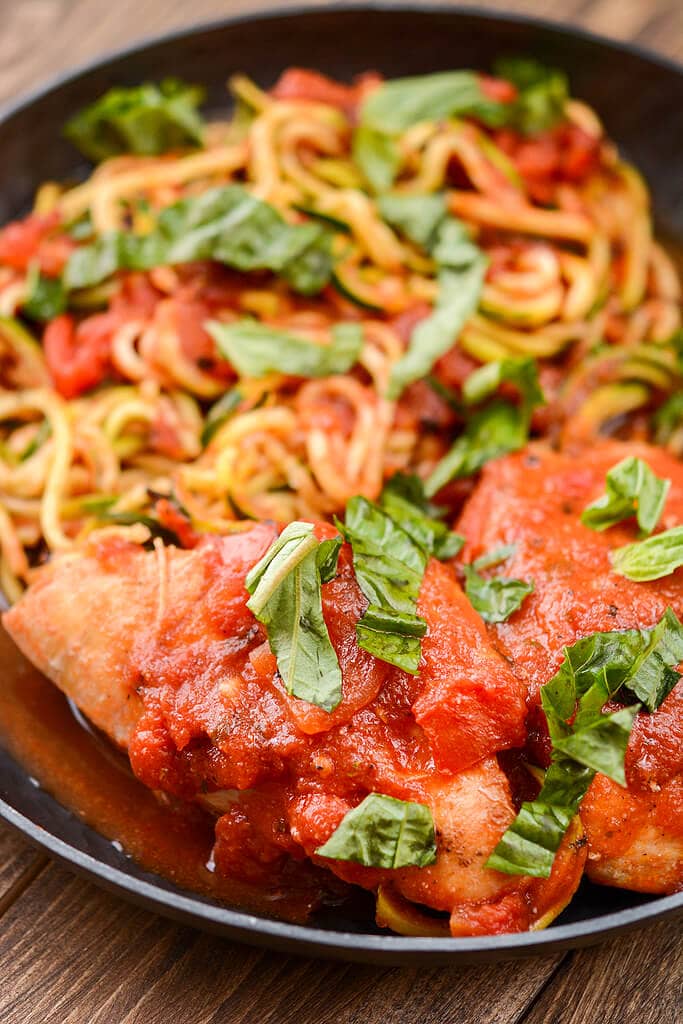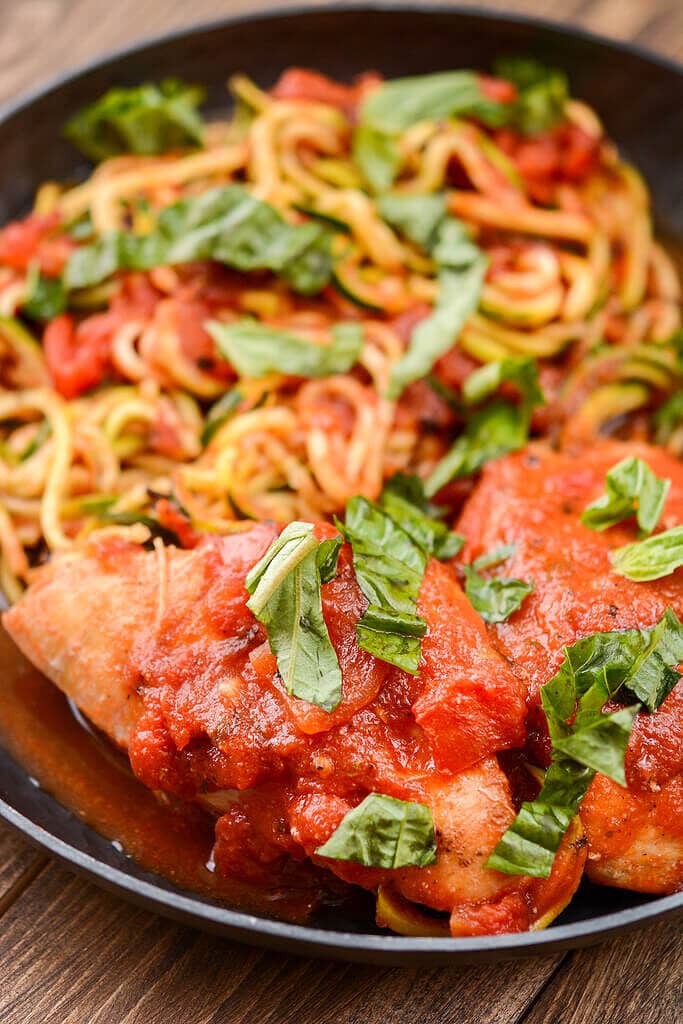 So I've made this recipe about 6 times over the last couple of months (rare in my world since I'm always looking for new recipe ideas to try) and the reason I've made it so often is, well, for more than just one reason. A. It's SO good B. It's pretty healthy C. I keep forgetting to write it down so that I can share it with you. No worries, I finally got it this time and it was well worth the extra trips to the grocery store and the time spent trying to remember just the right ingredients.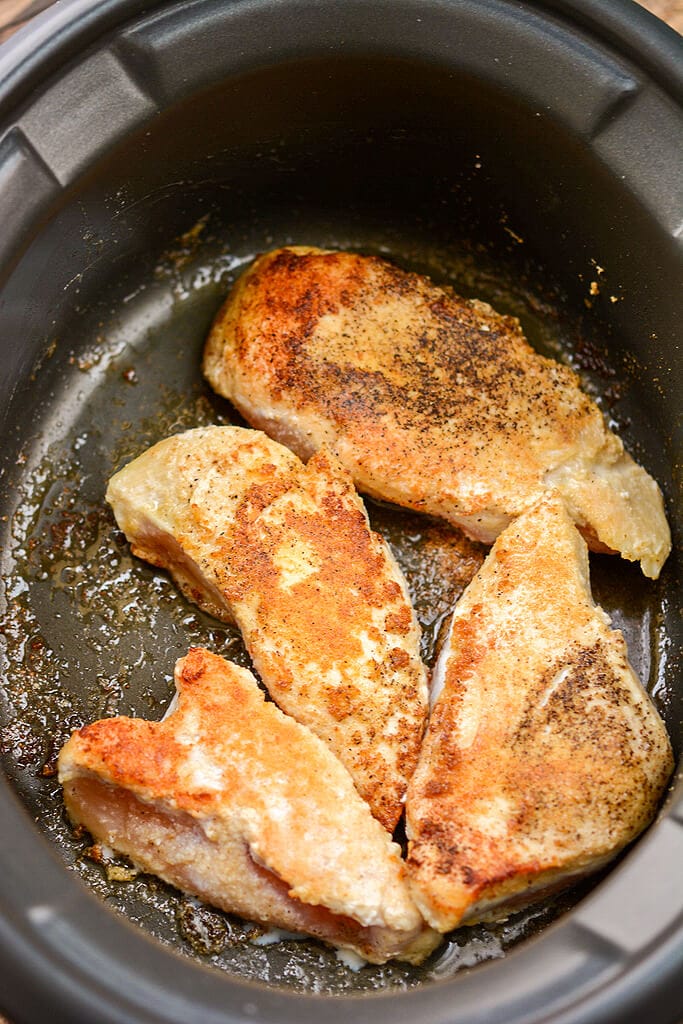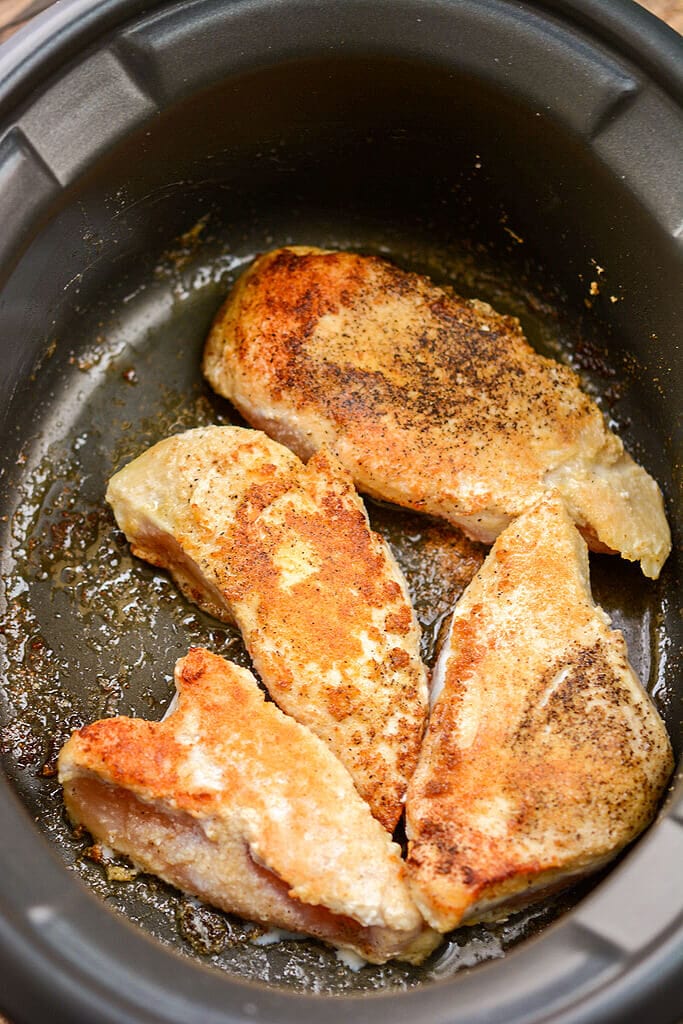 If your household is anything like mine, a staple meal when there's little time and everyone is fussy is just to heat up some spaghetti sauce while cooking some pasta and maybe throwing in some pre-made meatballs. But what if you could have this version minus the stress? Put it in the slow cooker to start the day and by the time you get home and don't feel like hassling with one more thing, dinner is pretty well done.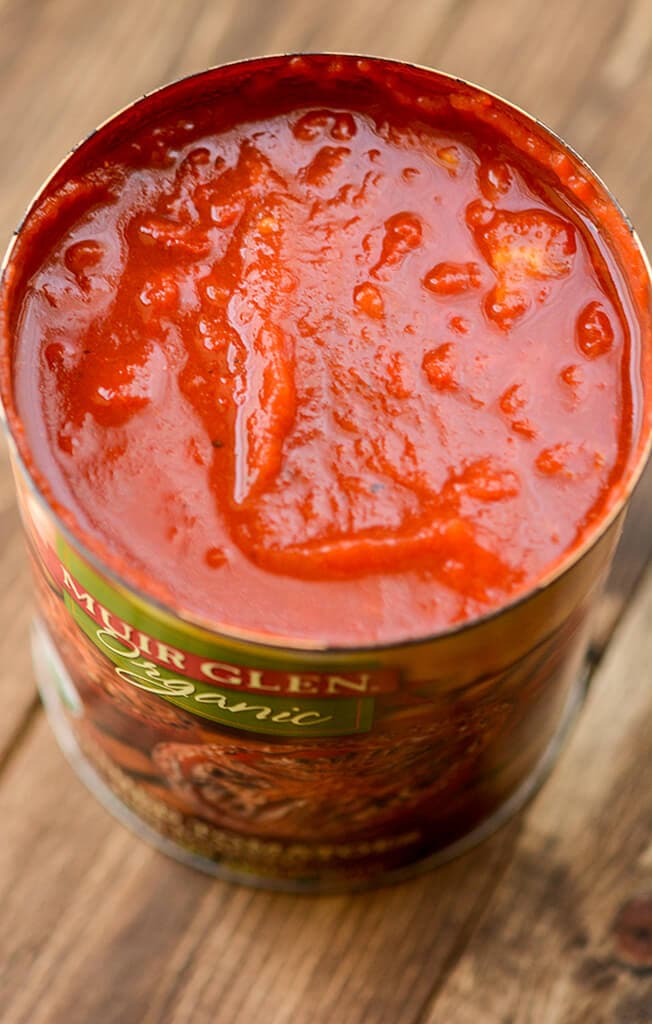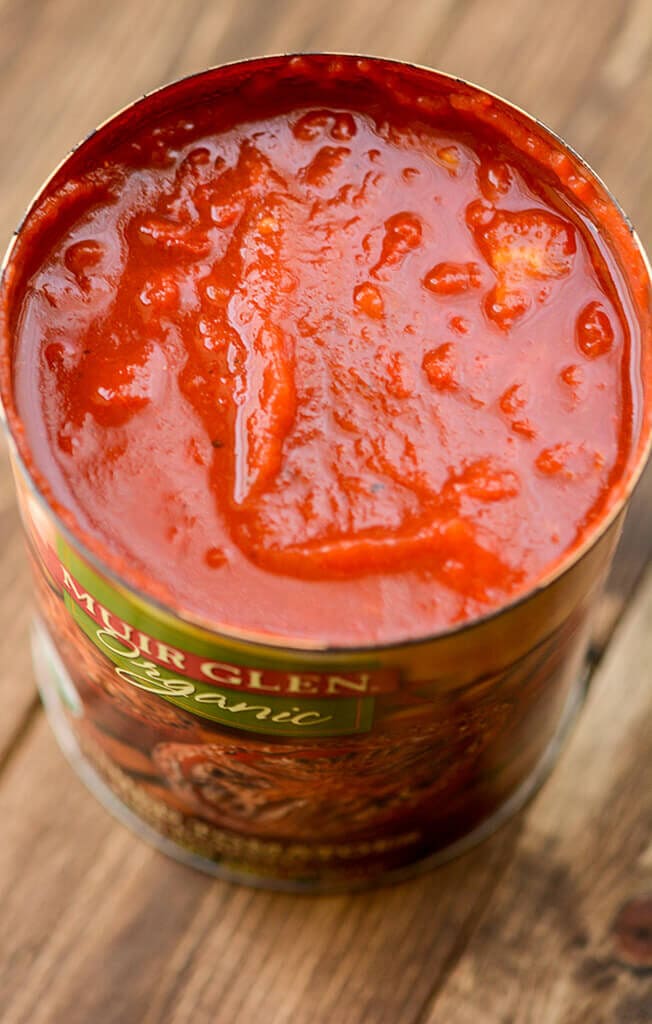 Now, you could go ahead and boil up some noodles to serve this with, but instead of that I want you try try something a little different. Have you gotten caught up in the whole spiralizing craze yet? If not, now is the time to try. Grab some zucchini and your spiralizer and make up some healthy veggie noodles! (<– this is the one I use but I'm thinking about trying this one. Anyone have it?)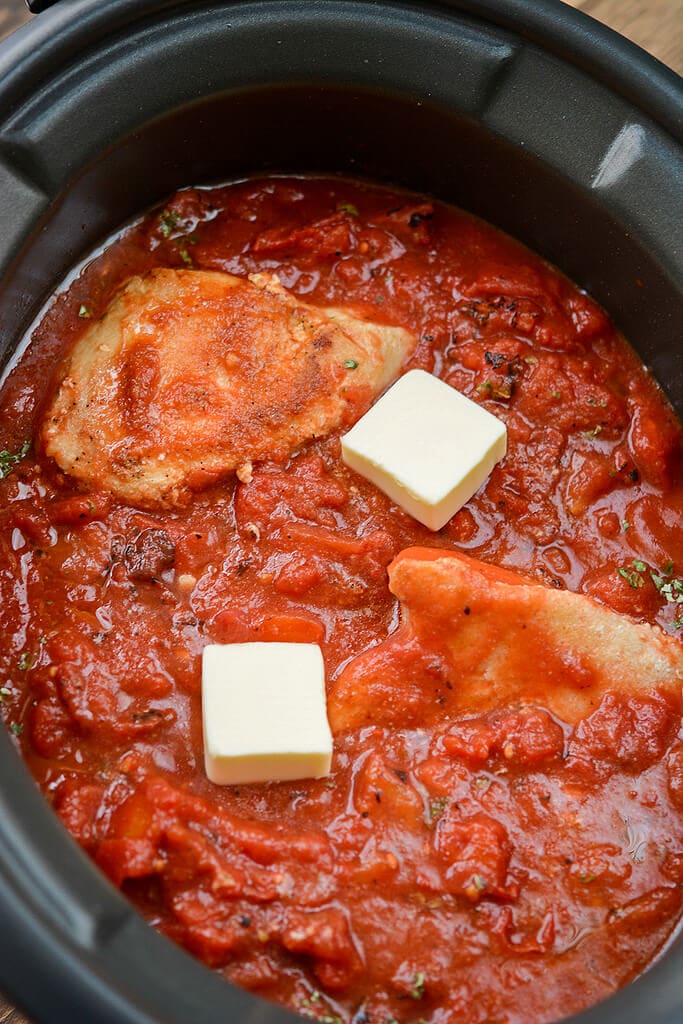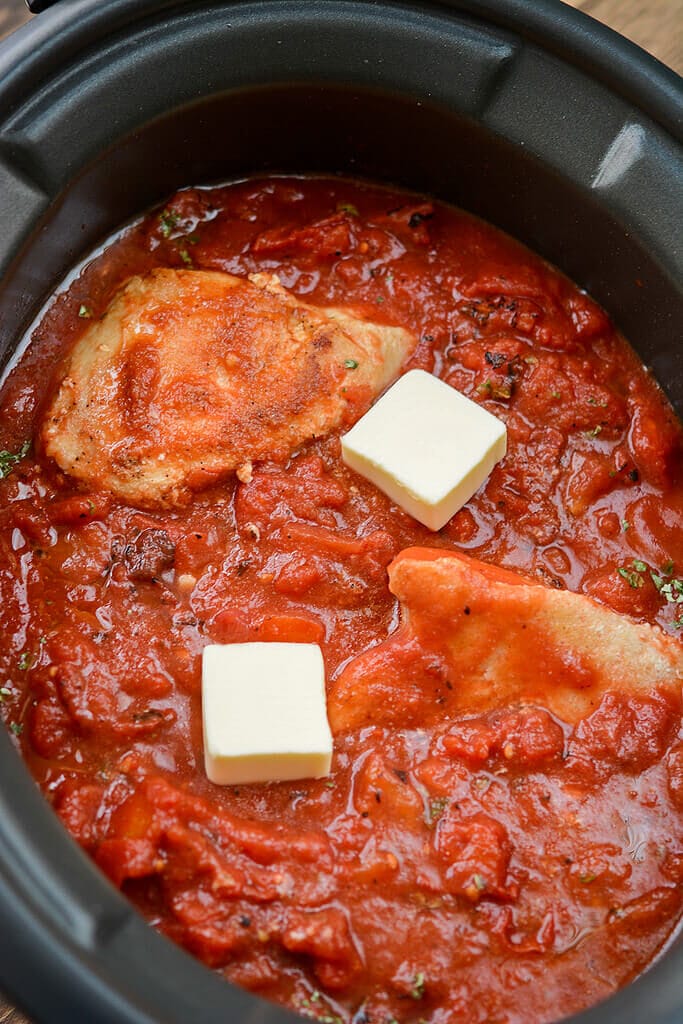 Then just toss them on top of the chicken and sauce in your slow cooker for the last few minutes and let them soften a bit an that's it! Dinner is done!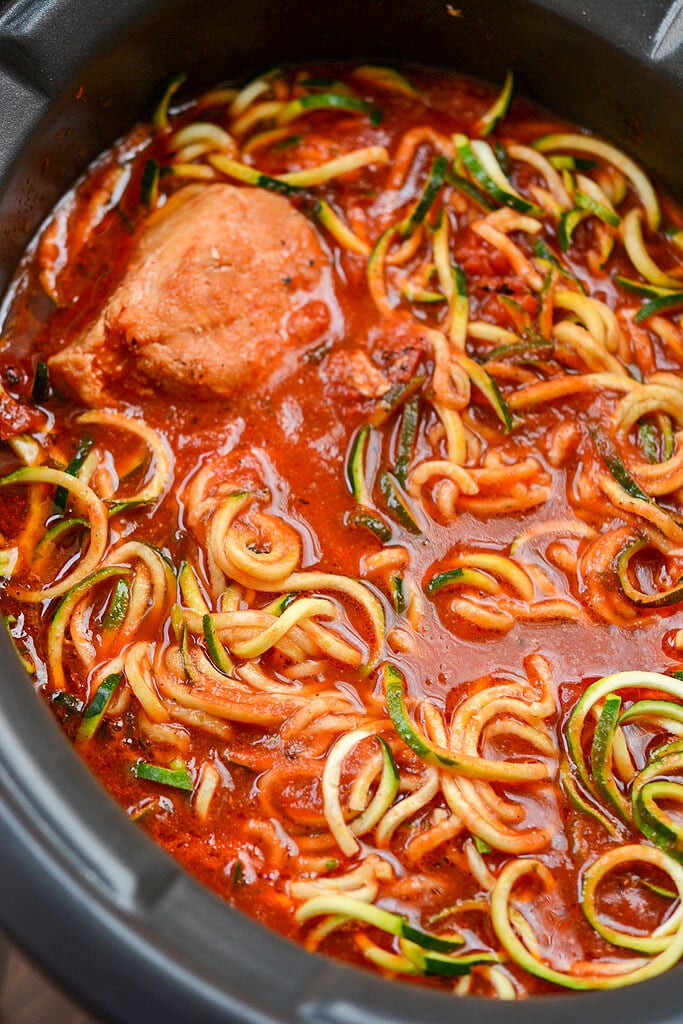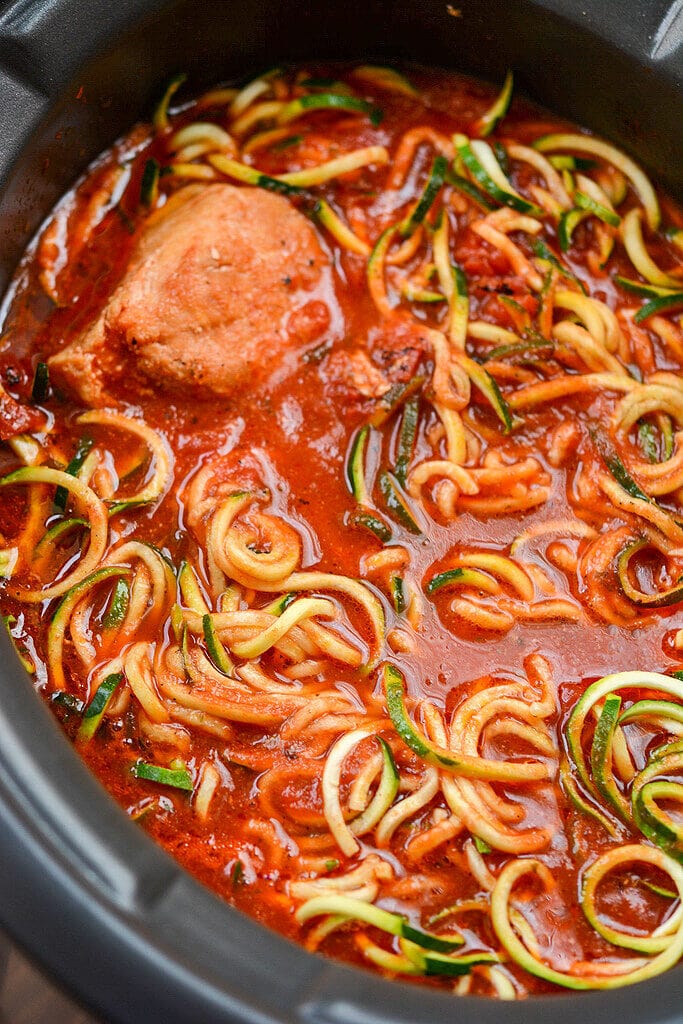 Serve it up with a little bread if you need to appease any carb loving folks and have a dinner that beats out your typical spaghetti dinner, hands down.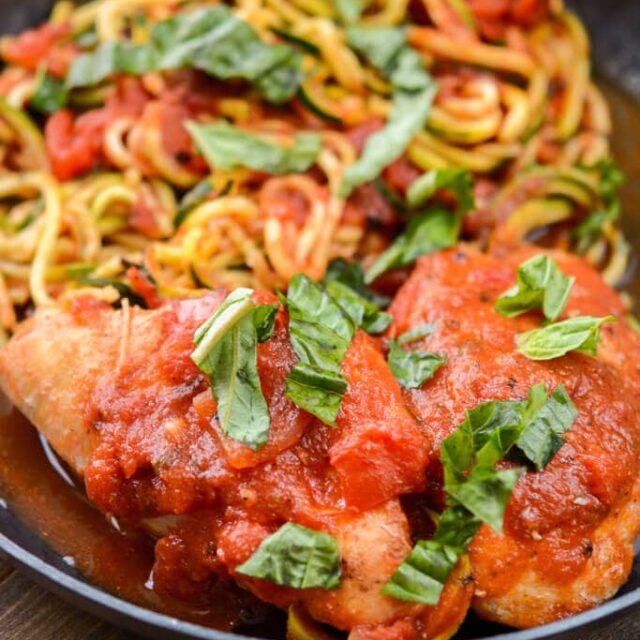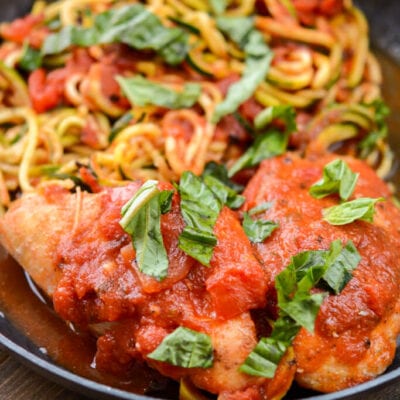 Slow Cooker Chicken in Tomato Sauce
Sometimes simple is best! This Slow Cooker Chicken in Tomato Sauce uses simple ingredients yet delivers maximum flavors!
Ingredients
1 1/2

pounds

boneless skinless chicken breasts

(or tenders would work too)

3

tablespoons

butter

(divided)

1

tablespoon

olive oil

1

teaspoon

garlic powder

1/2

teaspoon

salt

1/4

teaspoon

pepper

28

oz

fire-roasted crushed tomatoes

(1 can)

14

oz

fire-roasted diced tomatoes

(1 can)

8

oz

tomato sauce

(1 can)

1

teaspoon

Italian seasoning blend

(see notes)

1

large zucchini

Fresh basil
Instructions
Heat skillet (or multi-cooker) to medium high heat

Melt 1 tablespoon butter with 1 tablespoon olive oil

Season chicken with garlic powder, salt and pepper and cook on each side until lightly browned (about 3-4 minutes)

Transfer chicken to slow cooker

Add cans of tomatoes/tomato sauce, Italian seasoning and remaining two tablespoons of butter

Cover and cook on high for 3-4 hours or low for 6-8 until chicken is cooked through (reduce time if using tenders 2-3 hours on high or 4-6 on low)

Taste sauce and add more seasonings if desired

Spiralize zucchini and add to slow cooker

Return cover and let cook in sauce until softened, about 10-15 minutes

Garnish with fresh slivered basil
Notes
Here is the spiralizer I use. You could also serve with pasta or with sliced sautéed zucchini.
If the sauce is too acidic for your liking, you can stir in a couple of tablespoons of cream or milk.
I've made this with and without the addition of the Italian seasoning and like both versions, but possibly prefer the one without because I LOVE tomato flavors.
Nutrition
Calories:
412
kcal
Carbohydrates:
24
g
Protein:
41
g
Fat:
17
g
Saturated Fat:
6
g
Cholesterol:
131
mg
Sodium:
1279
mg
Potassium:
1535
mg
Fiber:
6
g
Sugar:
14
g
Vitamin A:
1480
IU
Vitamin C:
34.8
mg
Calcium:
131
mg
Iron:
4.7
mg
Important nutritional disclaimer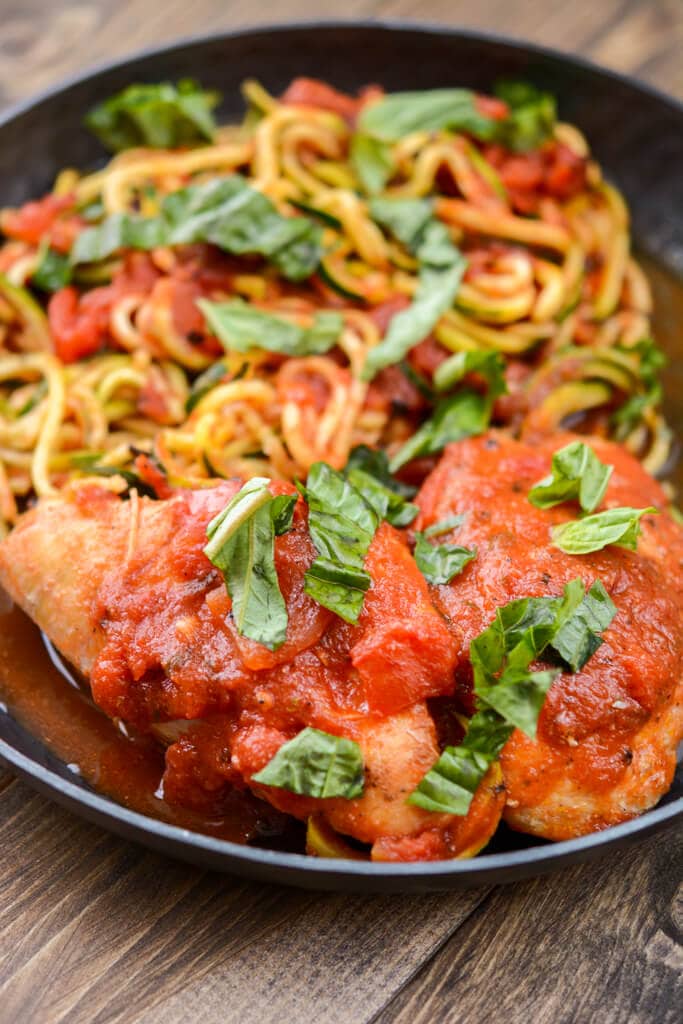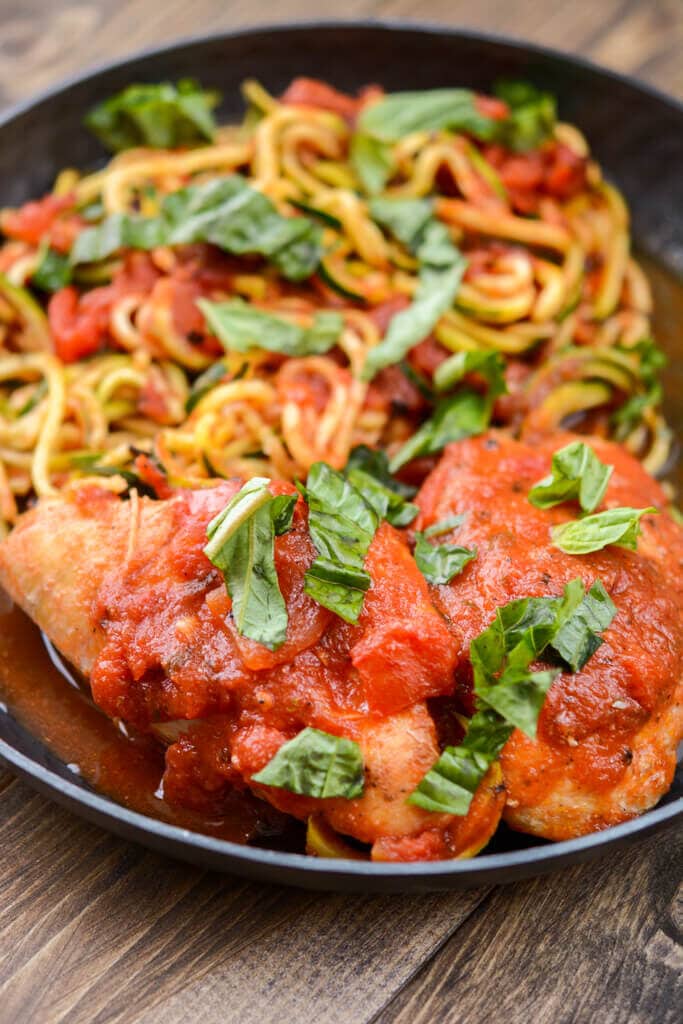 Slow Cooker Gourmet is a participant in the Amazon Services LLC Associates Program, an affiliate advertising program designed to provide a means for sites to earn advertising fees by advertising and linking to amazon.com. If you purchase a product through this link I will earn a small commission. As always, I only recommend products I use and love!
If you like this recipe, maybe you'd like to make your own marinara sauce in the slow cooker?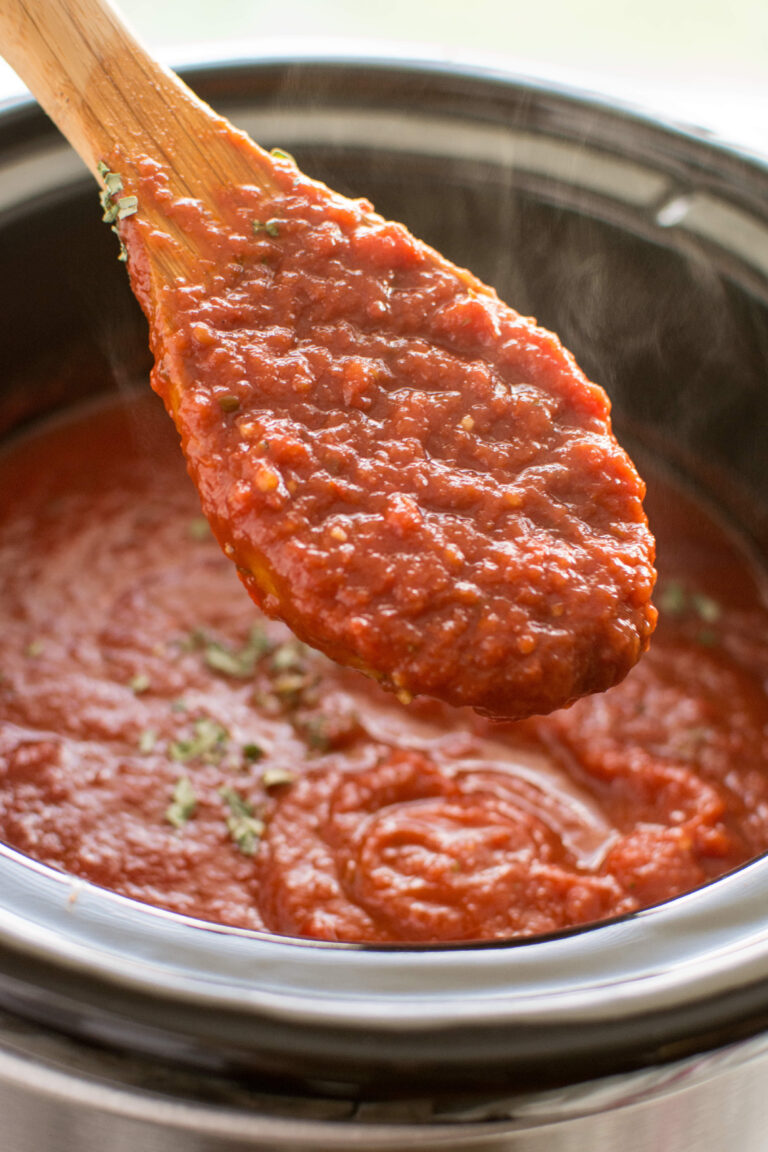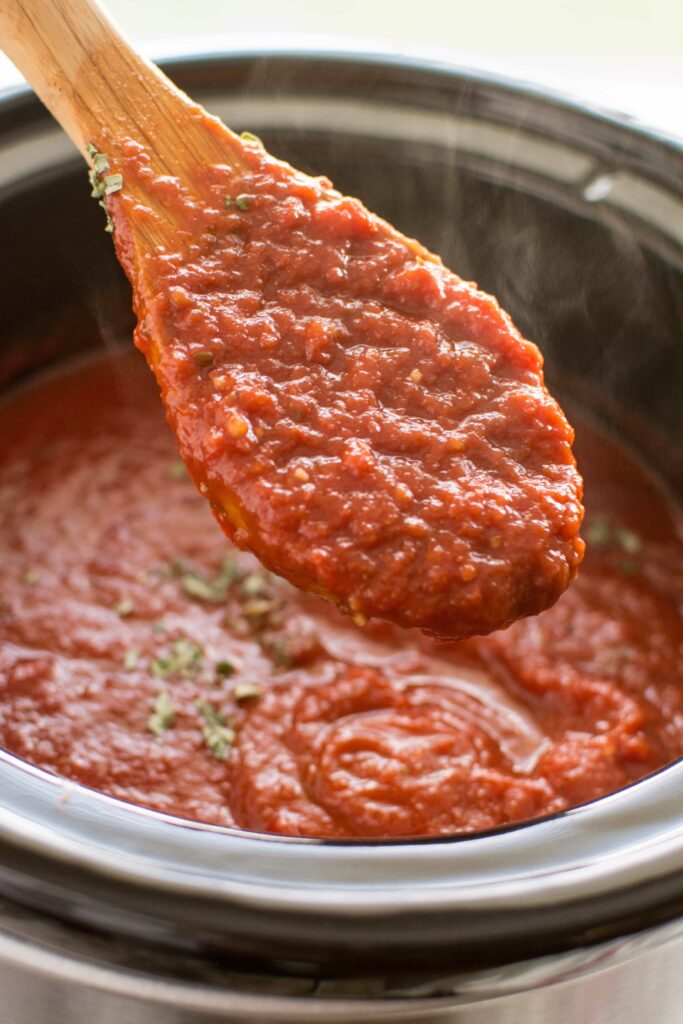 Or, maybe you would would love some meatballs!