Lunch Crock Coconut Rice and Mango Shrimp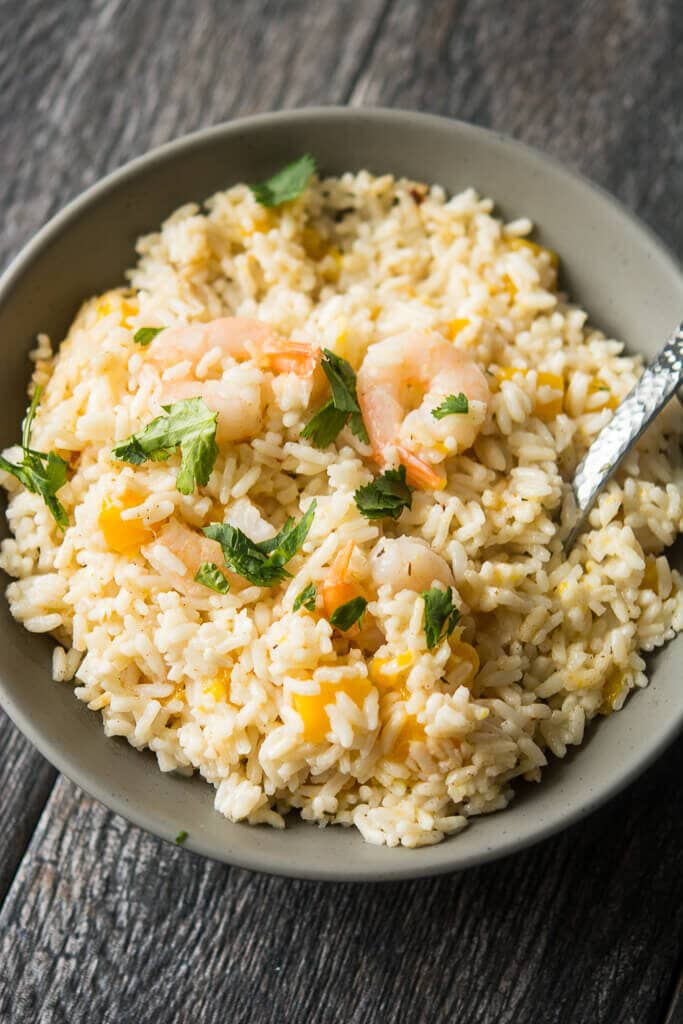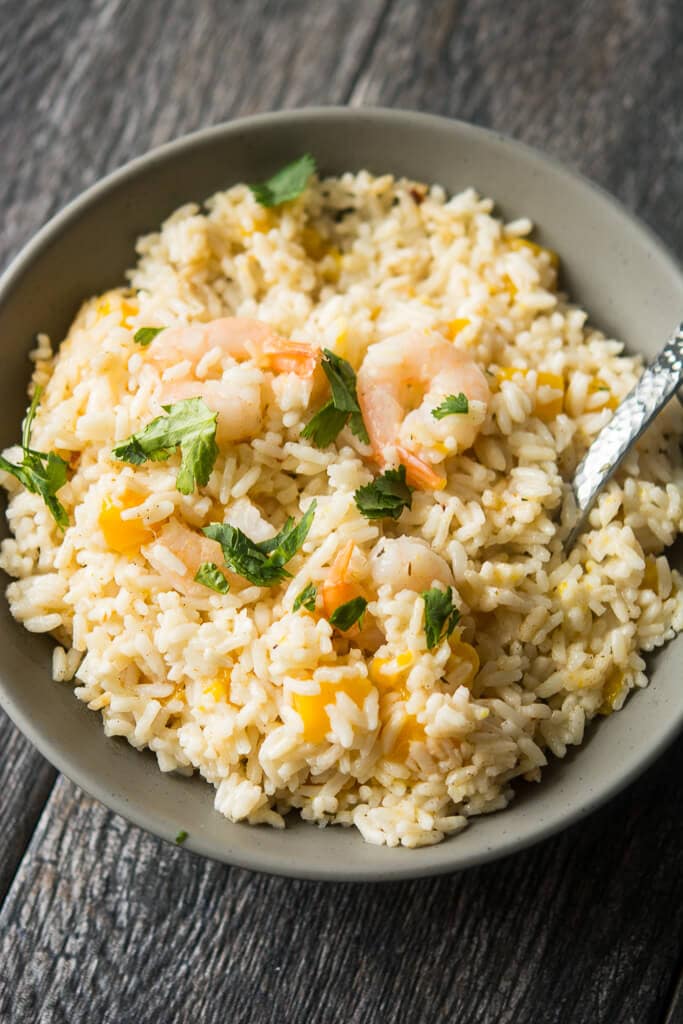 Do a lot of you take your lunch to work? Now I work at home so I don't have to plan out my lunches quite as much, but for many years I commuted downtown to an office and I tried to do a good job of packing lunches that were not only healthy but tasty. But, seriously, it's not easy. I know. I would pack a frozen microwavable dinner and then lunch time would roll around and the frozen dinner (or maybe it was even a sandwich) couldn't be heard over the calling of a nice fresh meal from the deli. And $8 later, there I was feeling guilty about the the money and maybe even the calories.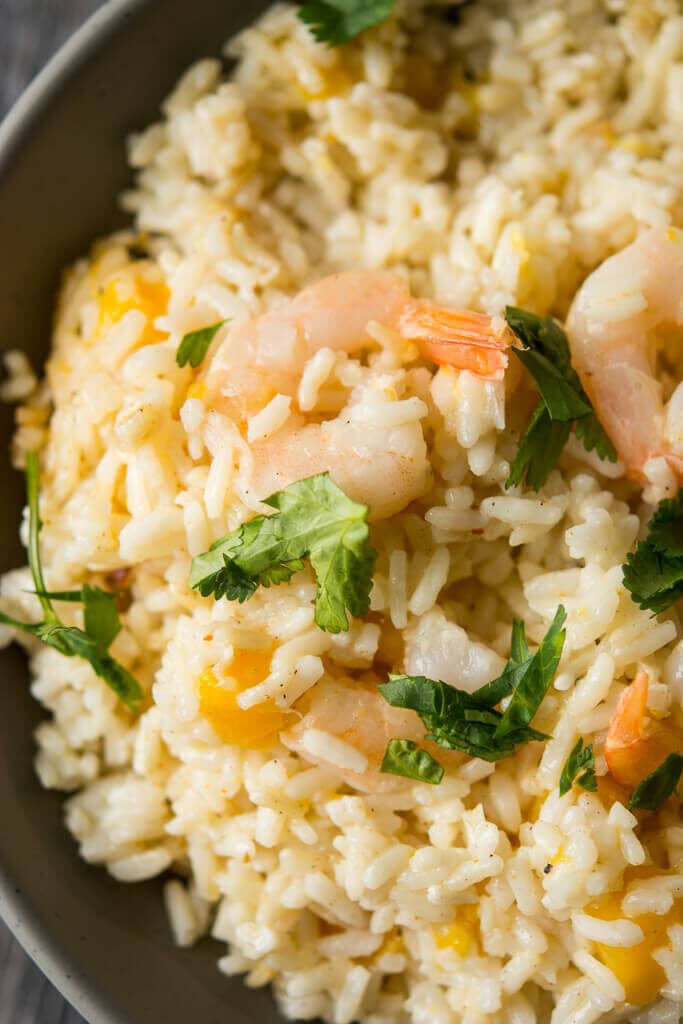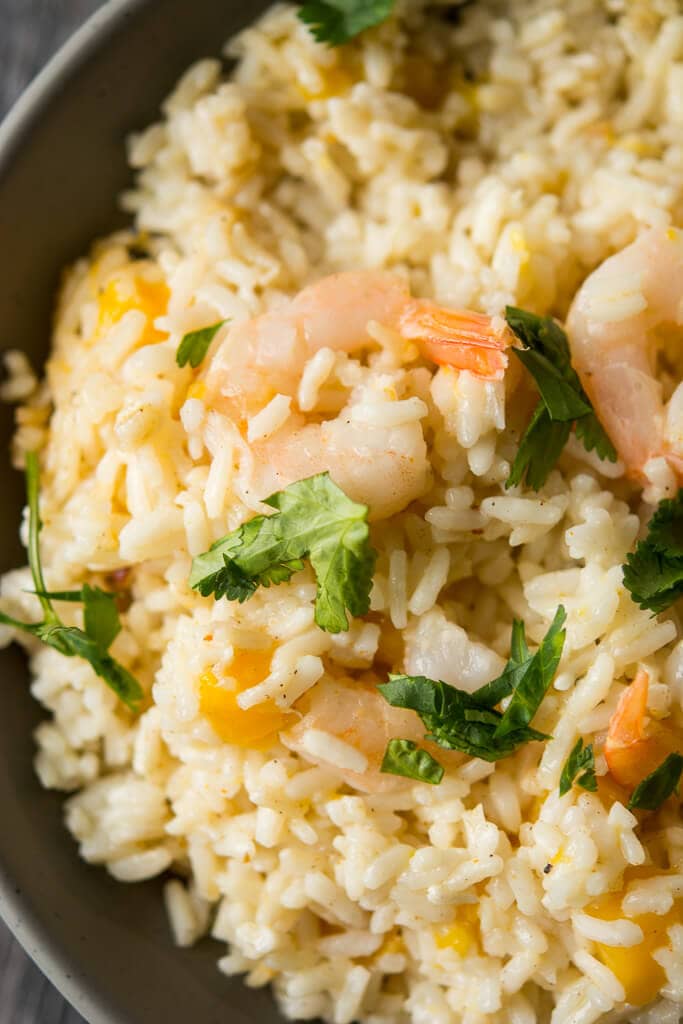 A couple years ago I first saw these little lunch food warmers
and I was super curious. It took me a bit to finally buy one and I did play around with it and create a couple of recipes before it ended up on a pantry shelf collecting dust. Not because it wasn't great, but just because I'm home and didn't really need to use it much.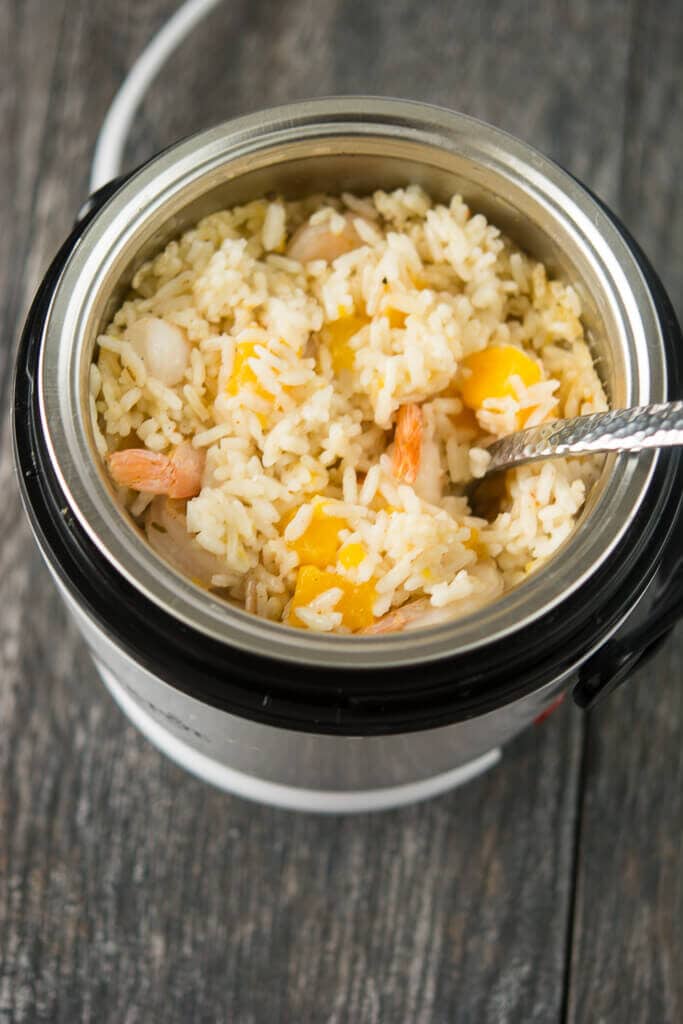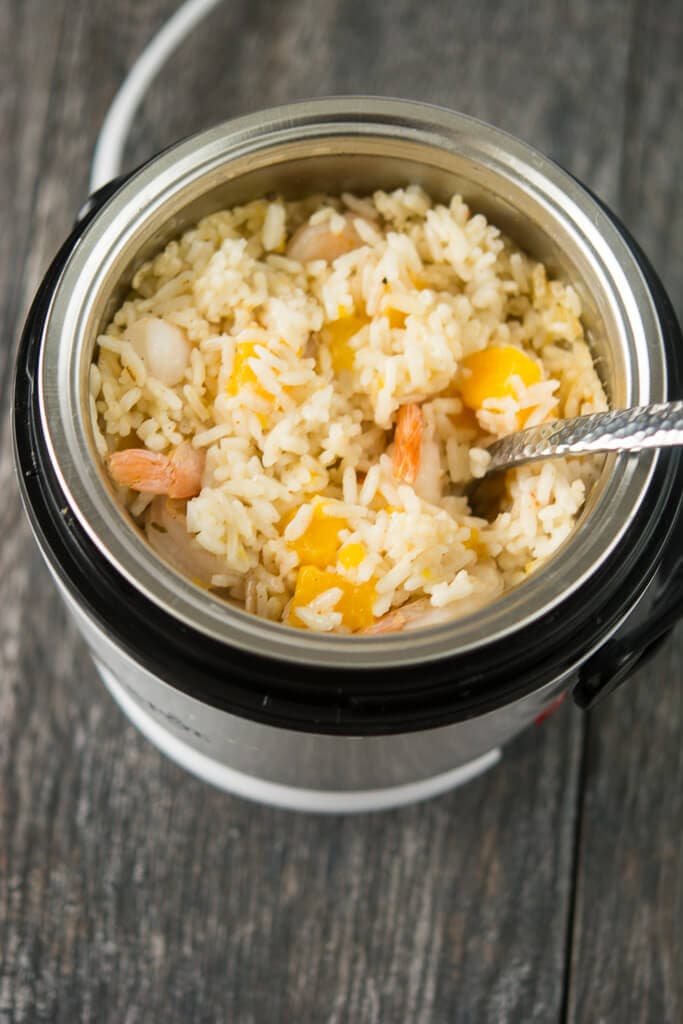 But in the meantime, there have been many of you e-mailing me and asking me for more recipes! I LOVE that! Yet, somehow I've still procrastinated. But…no more!! I've been testing, re-testing and eating and have been coming up with quite a few new options to help you get out of your lunch time rut!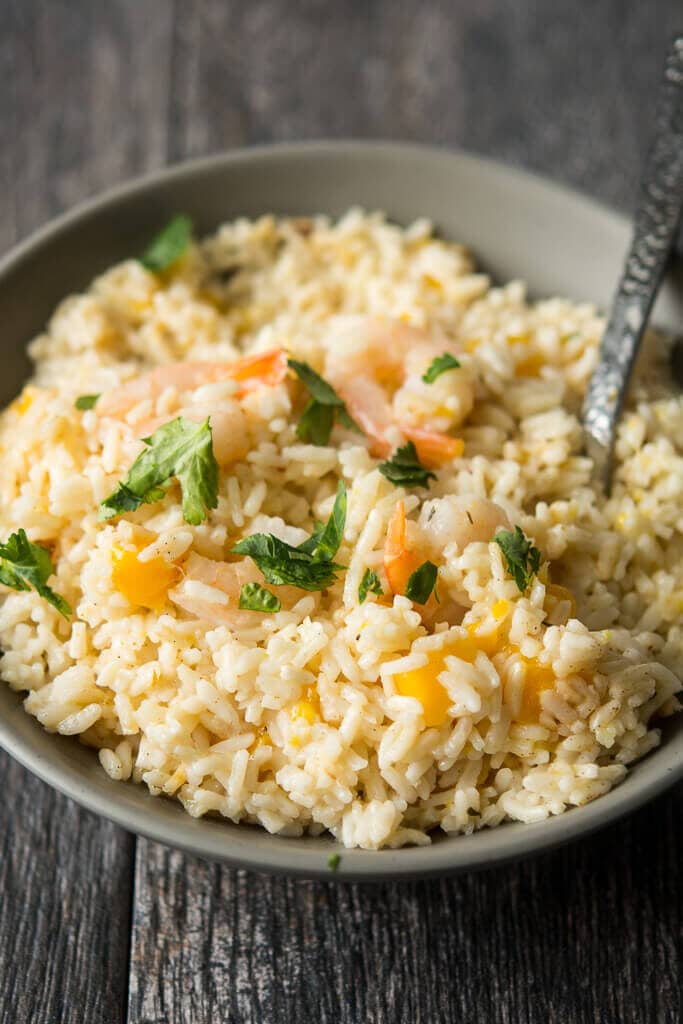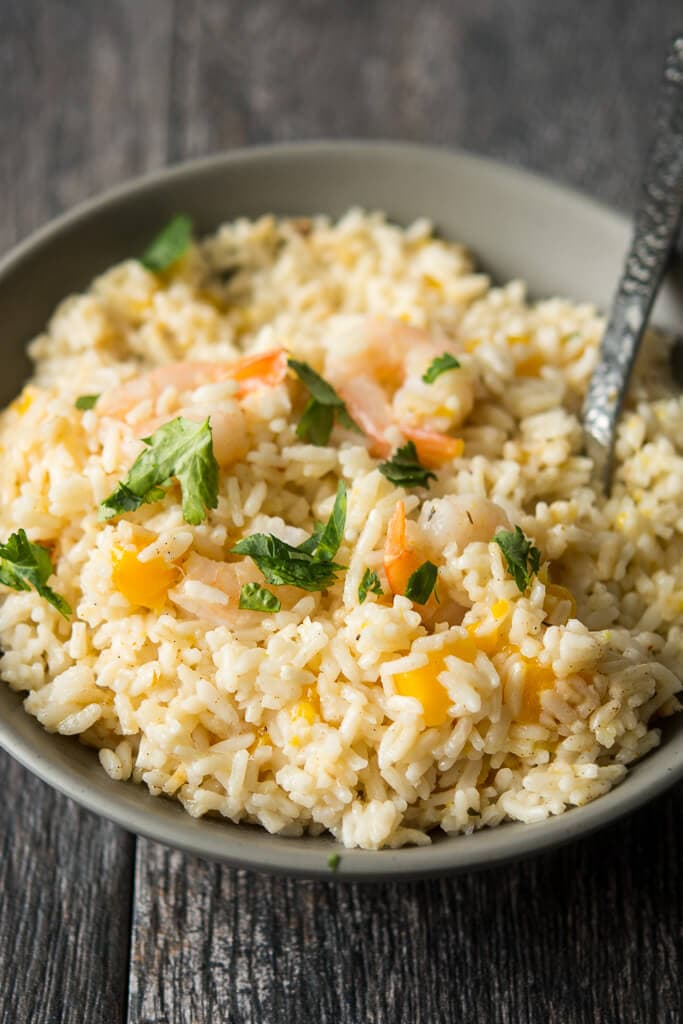 I like this particular recipe because even though it's the dead of winter, Christmas is over and spring is a long time away it has the taste of a tropical summer day. It's really simple to make with just a few ingredients and takes about an hour in the lunch warmer before it's ready.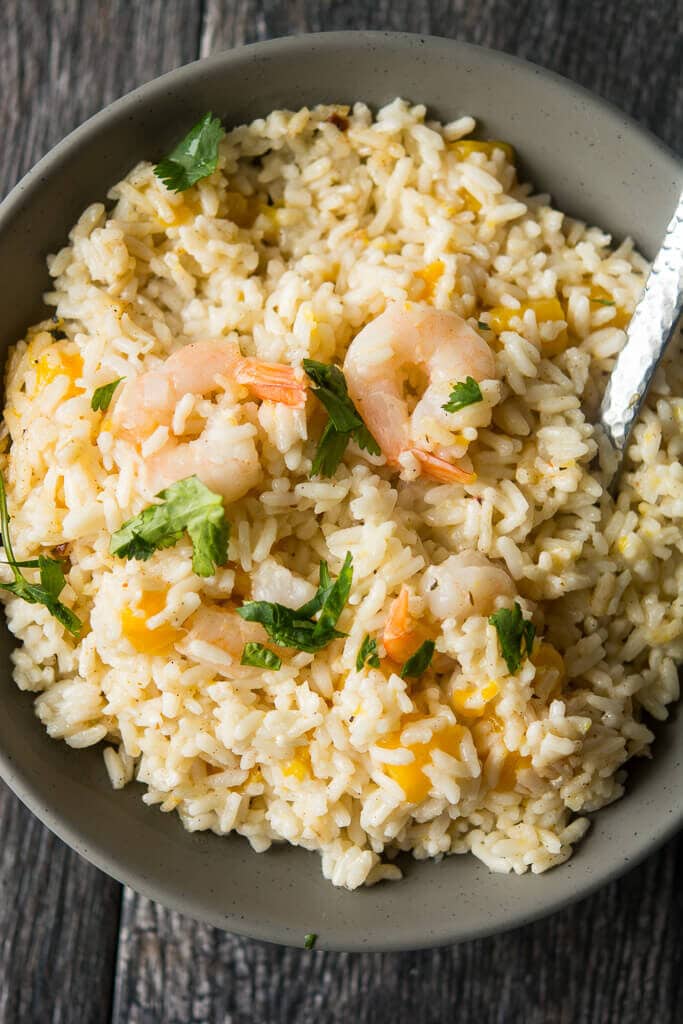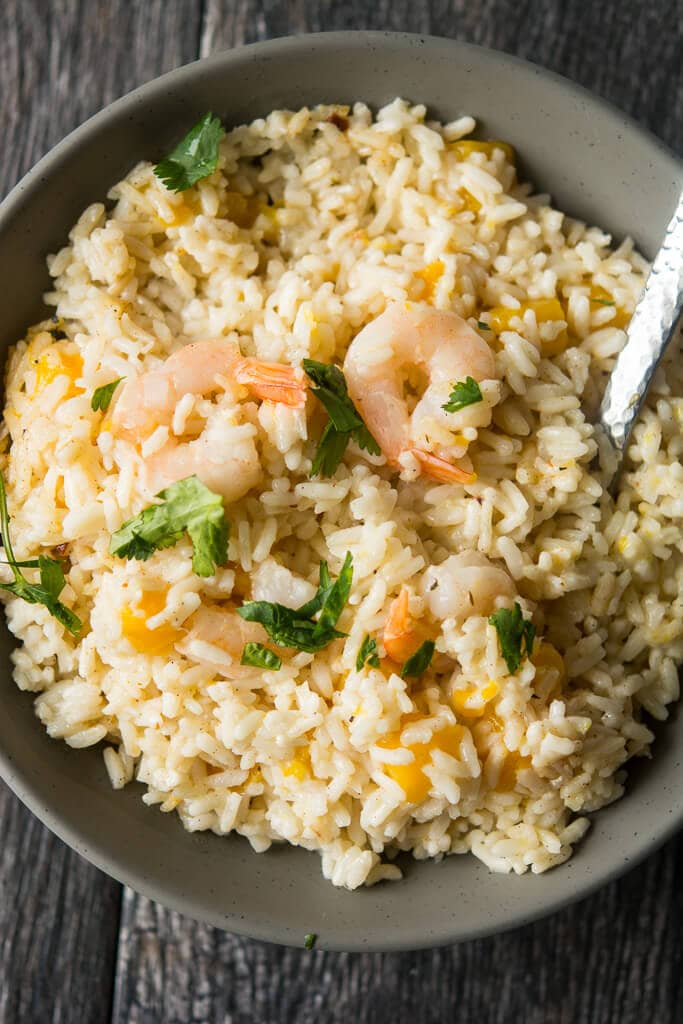 I hope you all enjoy this and let me know if you have any particular lunch time dilemmas we can solve! Coming in the next week or so, look for my post about how this little lunch warmer works and what kinds of foods you can add to it to make a delicious hot lunch!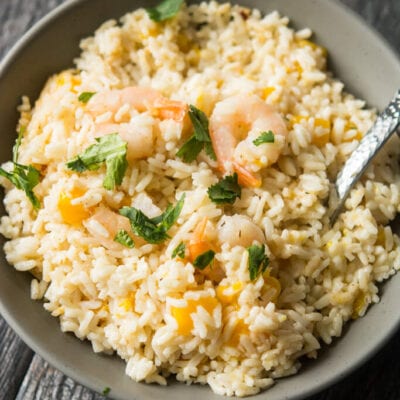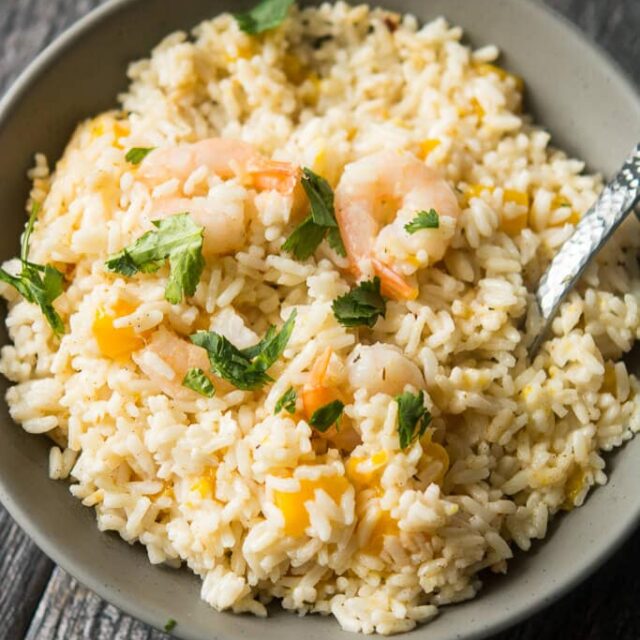 Lunch Crock Coconut Rice and Mango Shrimp
Ingredients
1

cup

instant premium rice

1

cup

coconut milk

1/2

cup

canned diced mango with juice

1/2

teaspoon

Caribbean Jerk Seasoning

4

oz

frozen peeled deveined shrimp

already cooked
Instructions
Add all ingredients to lunch crock and stir to combine well

Cover and let warm for about 1 hour or until heated through and rice is tender
Nutrition
Calories:
937
kcal
Carbohydrates:
90
g
Protein:
35
g
Fat:
51
g
Saturated Fat:
43
g
Cholesterol:
285
mg
Sodium:
936
mg
Potassium:
726
mg
Fiber:
3
g
Sugar:
11
g
Vitamin A:
1190
IU
Vitamin C:
37
mg
Calcium:
224
mg
Iron:
15.3
mg
Important nutritional disclaimer
Slow Cooker Gourmet is a participant in the Amazon Services LLC Associates Program, an affiliate advertising program designed to provide a means for sites to earn advertising fees by advertising and linking to amazon.com. If you purchase a product through this link I will earn a small commission. As always, I only recommend products I use and love!